As you know, Frankspeech was set to launch today on 19th April. According to founder Mike Lindell, the site has been hit by a DDoS attack by cyber attackers. The team at Frankspeech is working actively to solve the issue. Meanwhile, Lindell is live and discussing the launch with various celebrity guests. This came to light after few people called it fake and raised various issues on the same.
Mike lindell shared a documentary " Absolute Interference "  Where he showed the flaws in the election that happend and also he critisized the reporter Alan Duke and their team at Lead stories who made a report saying that the documentary Absolute Interference by Lindell is a conspiracy and its fake.
Lindell in his response heavily criticised the team at Lead stories.
Brannan Howse and Mary Fanning Livestream timings and details
Important News – Watch Brannan Howse and Mary Fanning Livestream on Alan Duke of lead stories.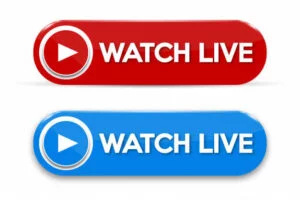 Brannan Howse from Team Mike Lindell, is likely to go live with and guest Mary Fanning on Thursday 22 April at 7-9 pm Central time. Mike lindell can also join their conversion. The livestream agenda is to share light on the report made by Alan Duke on lead stories where the documentary " Absolute Interference " has been proven abrupt.
Tutorial  – How to Create account on Frankspeech Step by step tutorial
Where to watch the Livestream?
You can see the livestream here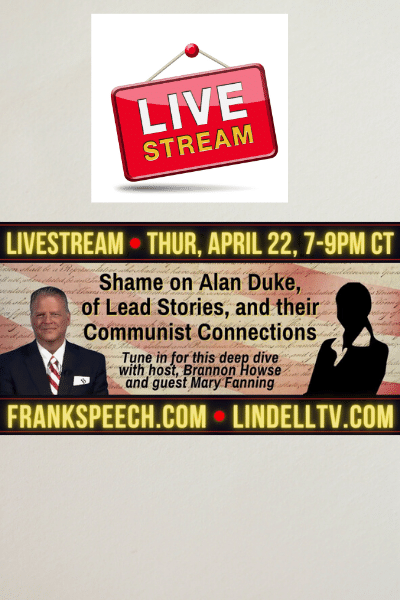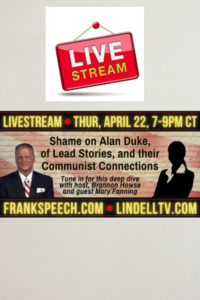 You can also watch the livestream on lindelltv AND Frankspeech
Conclusion
You can read more about frankspeech and Mike lindell at World-wire.com
Signup For Our Newsletter