Former Vice President Mike Pence will not be indicted over 'classified documents' found in his residence earlier.
Let's analyze the news and learn what the Justice Department issued in the investigation.
Pence Won't Face Charges Over Classified Documents Scandal
On Thursday, the Department of Justice confirmed that former United States vice-president Mike Pence would not face criminal charges related to the discovery of classified documents at his Indiana home.
The department informed Pence's lawyer in a letter that after an investigation into the possible mishandling of information, it would not pursue any criminal charges against Pence. In the letter, the Justice Department wrote, "The Federal Bureau of Investigation and the Department's National Security Division have investigated the potential mishandling of classified information. Based on the results of that investigation, no criminal charges will be sought."
A Pence advisor said that Pence and his team were happy but not surprised by the decision.
The classified documents were discovered at Pence's home five months after he claimed he did not take classified records when he quit the vice presidency.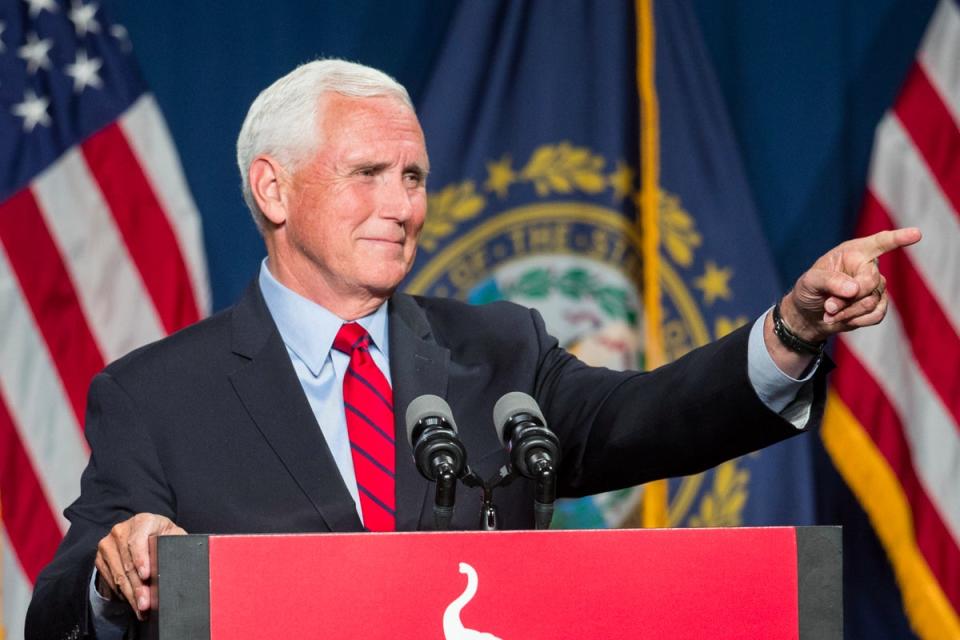 When asked if he had retained any such information, Pence said, "No, not to my knowledge."
Former President Donald Trump commented on the news that Pence would not be indicted by posting," That's great, but when am I going to be fully exonerated? I am at least as innocent as he is."
However, Trump's case is different from Pence's. The former vice president handed over the classified records to the FBI shortly after their discovery, and the FBI, with Justice Department's National Security Division, initiated an investigation of how the documents reached Pence's home.
Pence ascertained that he had been unaware of the documents at his home and said, "mistakes were made," taking responsibility for it. He cooperated with the investigation and made his home available for FBI search for more classified documents.
Trump, on the other hand, resisted his documents being seized. The FBI recovered more than 100 classified documents at Trump's residence Mar-a-Lago last August after his lawyer had vowed that the former president had handed over the classified material following a warrant.
Pence is expected to launch his campaign for the 2024 Republican presidential nomination next week, and the news rendering him free of indictment significantly reveals his integrity. The former Vice President would directly compete with Trump by officially entering the presidential race.
The Justice Department is still investigating the handling of classified documents by Trump and President Joe Biden. Attorney General Merrick Garland had appointed a special lawyer to supervise the Justice Department's investigation for discovering several classified documents at Trump's home after he formally announced his 2024 presidential run.
A special advocate was also appointed to investigate classified documents found at Joe Biden's residence in Delaware and at an unsecured office in Washington dating from his time as vice president.

Subscribe to Email Updates :