FBI controversially executed a search warrant at Donald Trump's Mar-a-Lago estate, a move that the former President and other leading Republicans have characterized as political retribution.
This raid was part of an investigation into whether Mr. Trump unlawfully removed records from the White House as he prepared to leave office in January 2021, some of which the Justice Department believes are classified.
According to some reports, federal agents were looking for nuclear-related documents.
The former President has since demanded that the FBI release the federal warrant "immediately," which would typically remain sealed during an ongoing investigation.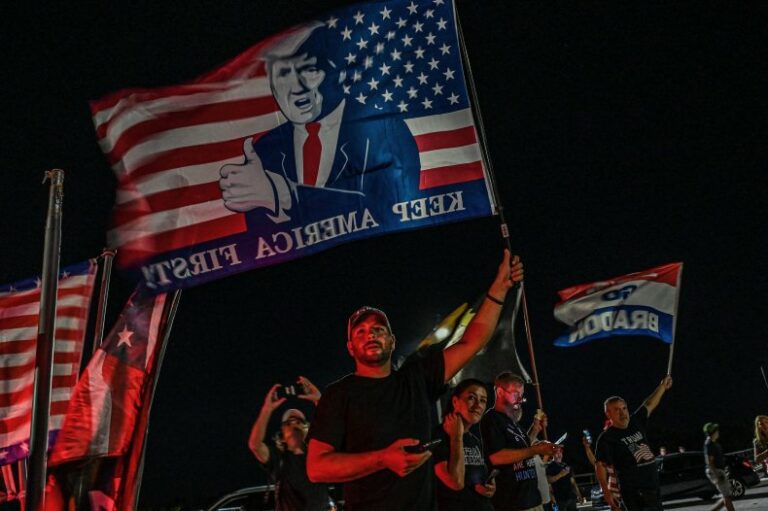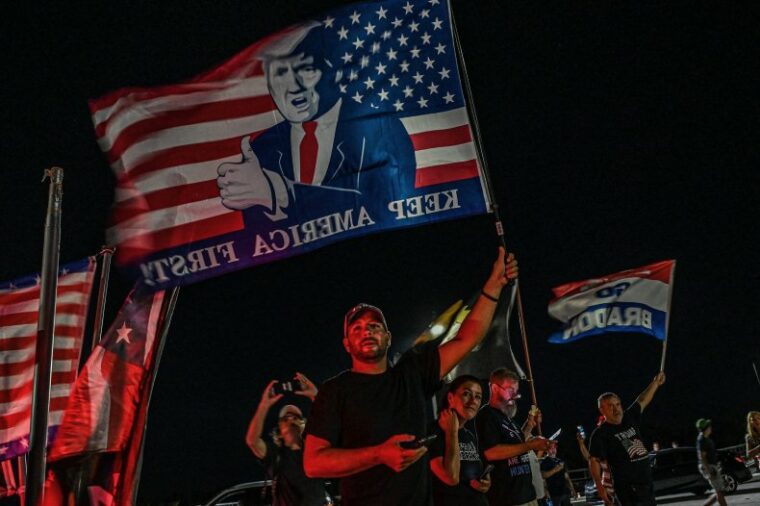 The disclosure of the search warrant shed light on why it occurred. Now, a judge is debating whether to unseal a compassionate document that could show how the Mar-a-Lago search was justified.
However, this remarkable story is complicated, and many questions remain unanswered. So far, here's what we know.
Why did the FBI search Trump's Mar-a-Lago House?
The search warrant shows that on August 8th, FBI agents gathered evidence of whether Mr. Trump improperly handled government records by transporting them from the White House to Mar-a-Lago.
It's worth noting that US presidents are required to transfer all of their documents and emails to the National Archives.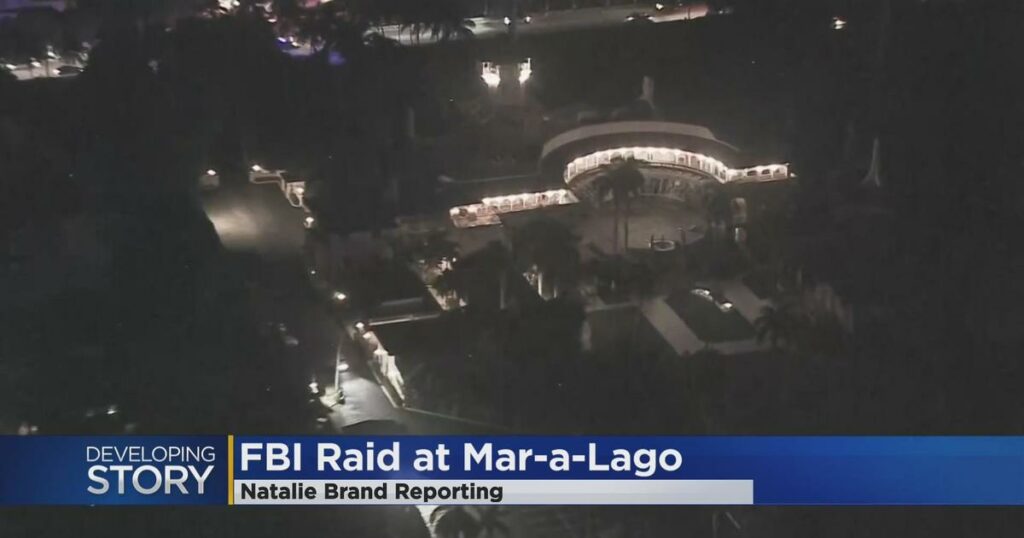 And earlier this year, that agency announced that it had recovered 15 boxes of documents from Mar-a-Lago that Mr. Trump was supposed to hand over when he left the White House. It claimed they contained classified information and requested an investigation by the Justice Department.
Prosecutors had to convince the judge that they had reasonable grounds to suspect a crime had occurred to obtain the search warrant. The effort to obtain a search warrant was approved by the country's top legal official, the attorney general, who heads the justice department.
What did the agents discover?
According to an inventory released alongside the search warrant, there were twenty boxes of material.
In total, the FBI took 11 sets of classified files, four of which were labeled "top secret." Three groups were labeled "secret documents," while the other three were marked "confidential."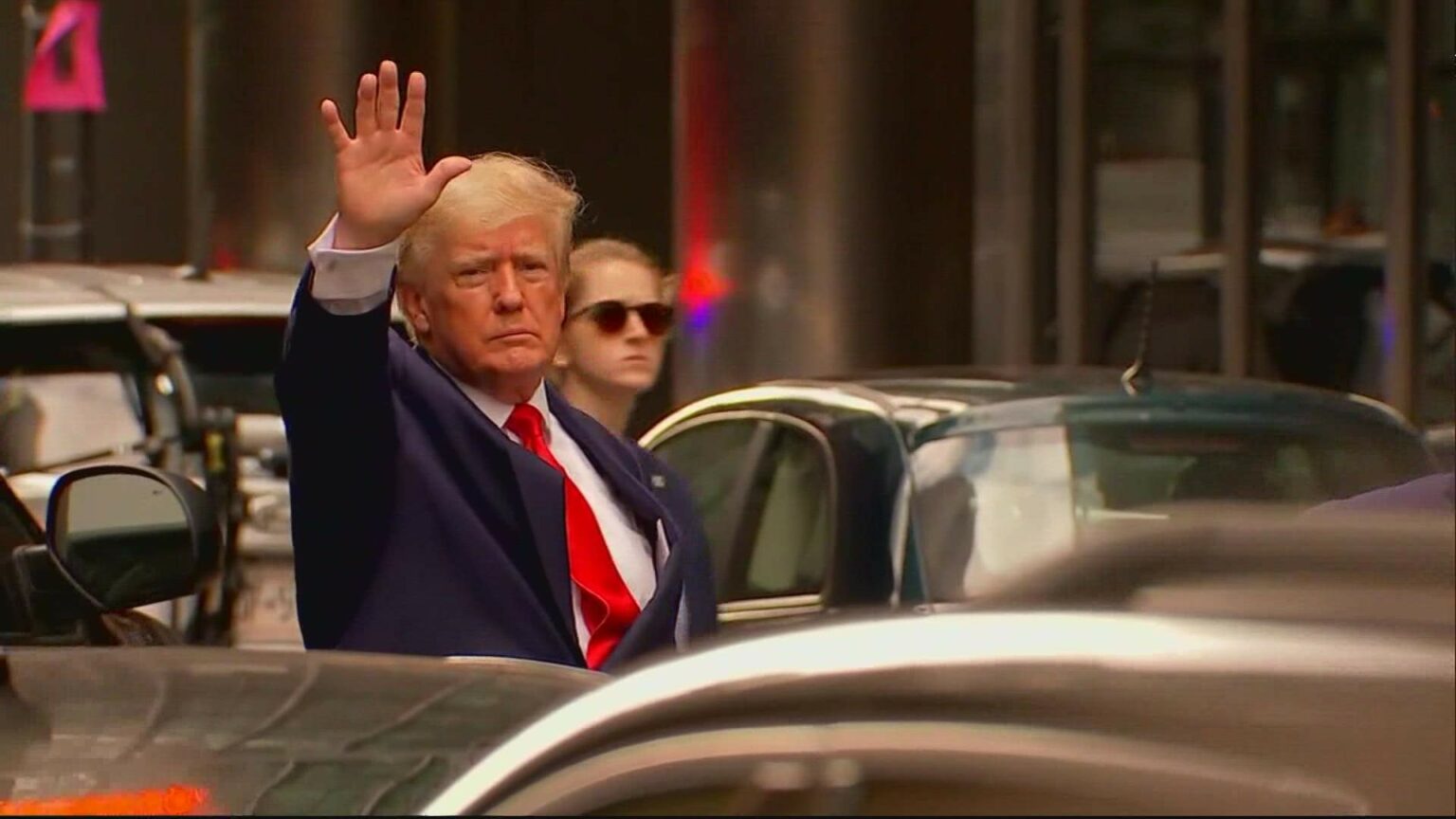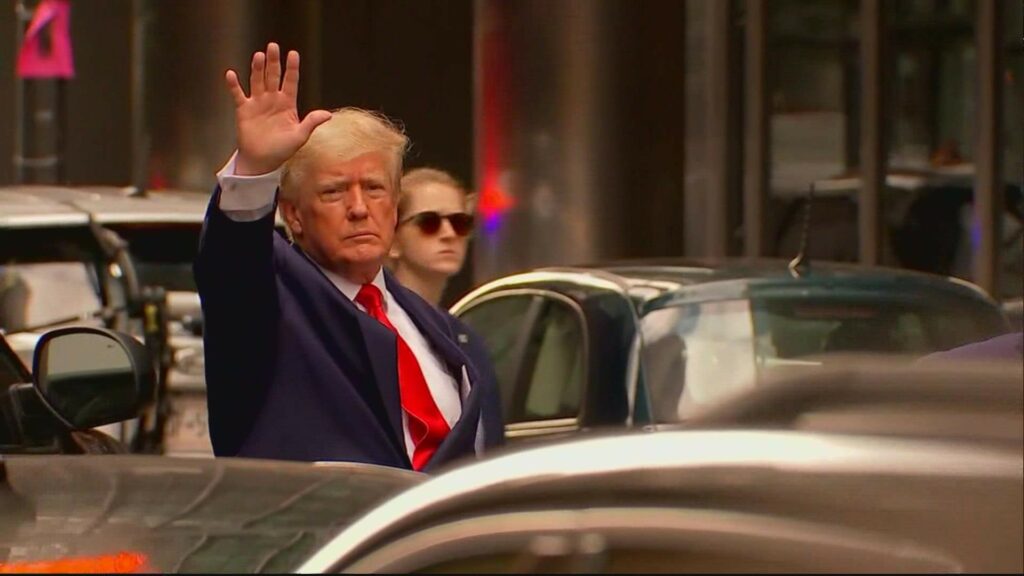 The cache also contained files labeled "TS/SCI," a designation for the country's most important secrets, the disclosure of which may cause "exceptionally grave" damage to US national security if made public.
According to court documents, some files were only meant to be kept in secure government facilities.
However, the court records do not indicate what information these documents might contain, and we know very little about the items on the inventory.
Other materials include a photo binder, a handwritten note, and anonymous information about the "President of France."
What did Trump say?
The former President has spoken about the FBI investigation and repeatedly denied wrongdoing.
He stated that the documents taken by the agents had been "all declassified" and were in "secure storage." He said he would have turned them over if the Justice Department had asked.
Mar-a-Lago raided by @FBI, says former President Trump in a statement. pic.twitter.com/nhwKXbH4ZM

— Steve Herman (@W7VOA) August 8, 2022
According to some reports, however, the department had sought additional documents from Mr. Trump in the spring that it suspected were in his possession. It said that it was unclear why the recovered files had not been turned over at this time. Mr. 
Trump has also changed his story about why the documents were at Mar-a-Lago in the first place.
He has suggested that evidence was planted, falsely claimed that President Obama kept classified files, and insisted that all documents had been declassified. It's debatable whether it matters – legally – whether the documents were declassified.
How Exactly Does Classification Work?
There are three types of classified information: confidential, secret, and top secret. These are given based on how much officials believe the public release of the material would harm national security.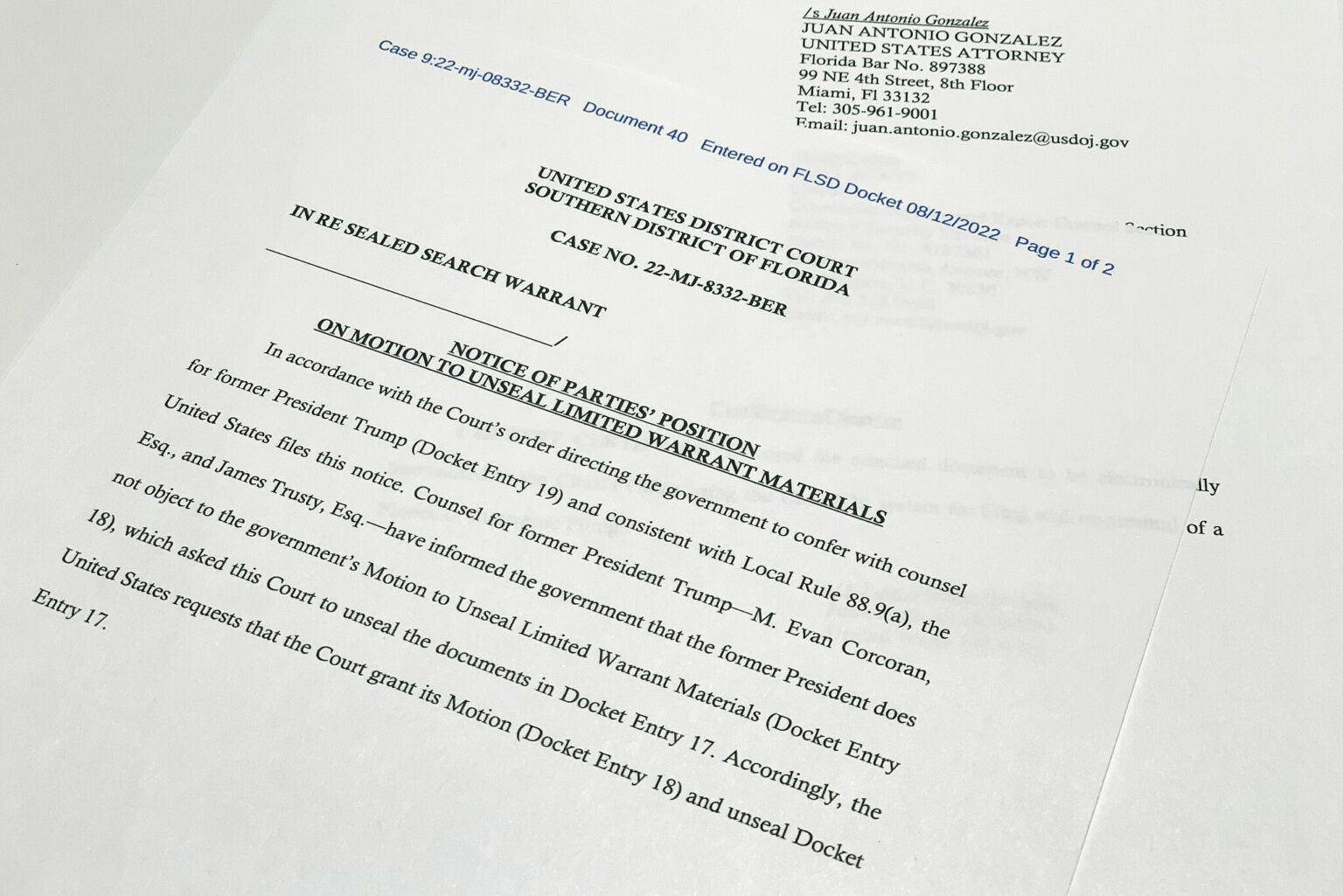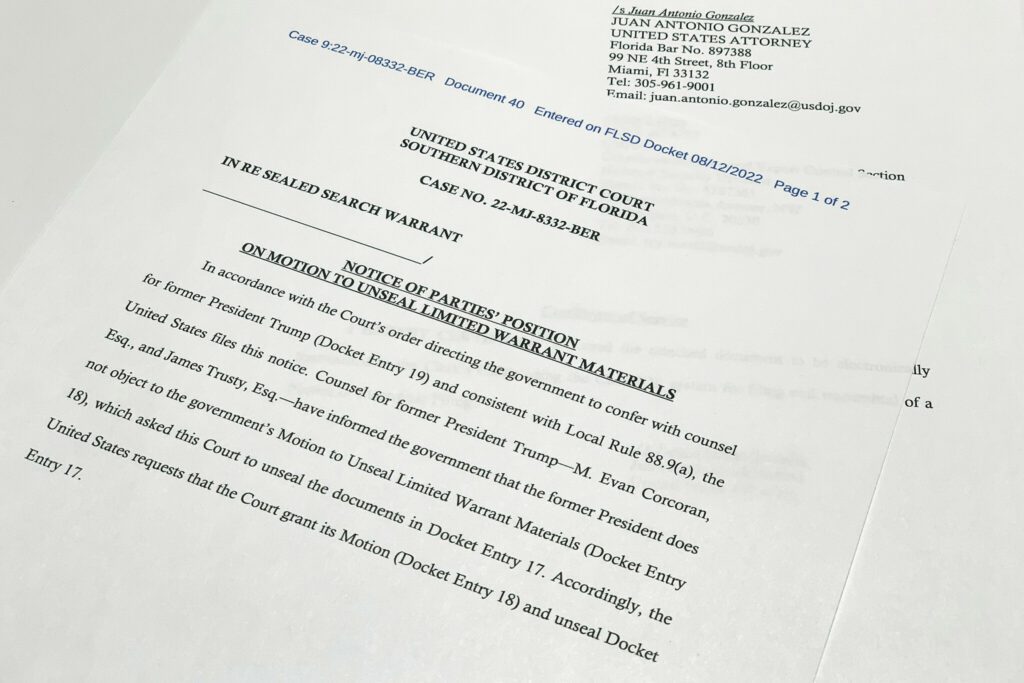 When materials are classified, they are labeled as such, and only those with the appropriate level of security clearance should be able to view them. There are also rules governing the transportation and storage of classified information.
Senior officials do have the authority to declassify documents. The President has the power to do so but would typically delegate the task to those with direct responsibility for the material.
According to a security specialist who spoke to the Washington Post, documents related to nuclear weapons cannot be declassified by the President because they fall under a different law. The President cannot simply declare documents to be declassified. A written memo is typically drafted and signed by the President before consultation with the relevant agencies.
When a final decision is reached, the old classification level is crossed out, and the document is labeled "declassified on x date."
It is unclear whether Mr. Trump followed the standard procedure when dealing with the documents recovered from Mar-a-Lago.
Also, Read | Confidence Man book by Haberman-Controversy explained
Is it essential that the documents be declassified?
Legally, most likely not. This is because prosecutors are looking into three potential crimes. They are as follows:
Willfully retaining national defense information

Federal investigation obstructed

Government records concealment or removal
Significantly, none of the three criminal laws at issue depend on whether the files were declassified.
What happens next?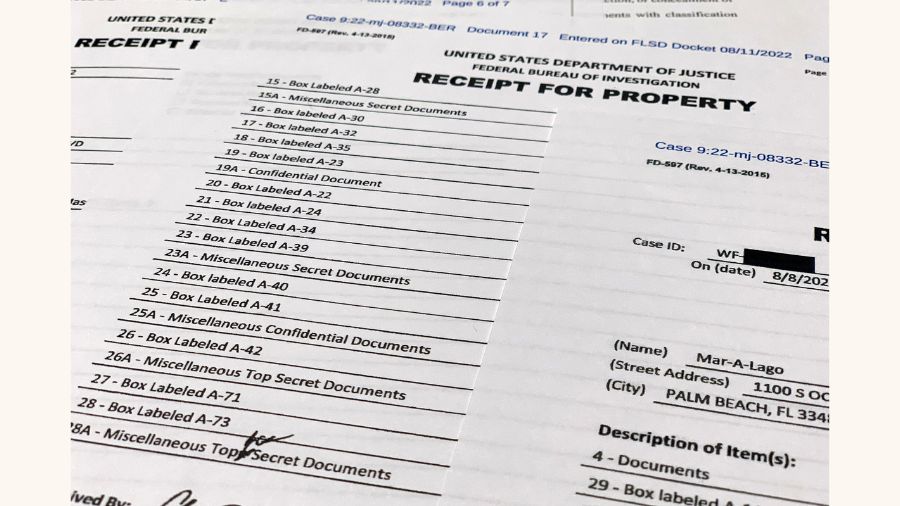 The focus is now on a highly sensitive document, the affidavit, which details the evidence gathered by the justice department to obtain the search warrant.
This is because a coalition of news organizations has argued that releasing the document is in the public's interest. On the other hand, Justice Department is opposed to its release, claiming it would jeopardize its investigation.
Angry Trump Supporter and insurrectionist attacked an FBI field office with a nail gun to break the bulletproof glass and an AR-15 to kill agents over the Mar-a-Lago raid. pic.twitter.com/PS2KPjcftX 05#SaveOurDemocracy

— Tomthunkit™ (@VippusaO) August 20, 2022
After hearing both arguments, a federal judge decided he was "inclined" to unseal some of the affidavits.
He directed the Justice Department to redact the document so that it did not jeopardize its ongoing investigation and gave it until August 25th. That means that if it is made public, some sensitive information will almost certainly be removed.
It is unclear if Mr. Trump's declassification argument would hold up in court or even be considered relevant by a judge.
Beyond declassification, other aspects of this story may be relevant. Some laws protect national security documents; for example, the Presidential Records Act states that presidents risk committing a civil offense if official records are mishandled.
However, it may still contain some shocking new information about the search.
None of this guarantees that the affidavit will be released. That decision is still in the hands of the judge, so what happens next remains to be seen.
Meanwhile, Mr. Trump has not been charged with any wrongdoing. It is unknown whether charges will be filed due to the investigation.
A Trump lawyer has argued that he is protected by a federal law that shields government employees from defamation lawsuits.
While the Justice Department has a policy that a sitting president cannot be indicted, presidential candidates have no such protection. According to Brian Kalt, a law professor at Michigan State University, prosecuting a candidate could have political ramifications.
Timeline of the Investigations and Lawsuits that Trump is facing
Missing National Records
In February this year, the US National Archives and Records Administration informed Congress that it had recovered approximately 15 boxes of White House documents from Trump's Florida home, some of which contained classified information.
At the time, the US House of Representatives oversight committee announced that it was expanding its investigation into Trump's actions and requested additional information from the Archives. Trump previously confirmed his agreement to return certain records to the Archives, calling it a "routine and ordinary process."
Also, Read | Truth Social begins process to challenge Netflix
The Attack on the US Capitol on January 6th
The congressional panel investigating the January 6th, 2021, assault on the US Capitol by Trump supporters is attempting to build a case that he broke the law by trying to overturn his 2020 election defeat.
Vice-chairwoman Liz Cheney has stated that the committee may make multiple referrals to the Justice Department to seek criminal charges against Trump, who has accused the panel of conducting a sham investigation.
The Congress committee detailed Trump's efforts to persuade then-Vice President Mike Pence to either reject slates of electors for Joe Biden, the election winner or postpone a congressional count of those votes on a March 2nd court filing.
According to David Carter, the California federal judge overseeing the case, Trump's actions most likely violated a federal law that makes it illegal to "corruptly" obstruct or attempt to obstruct any official proceeding.
The committee stated in its March 2nd filing that Trump and others likely conspired to defraud the US. This law makes it a crime for two or more people to attempt to interfere with governmental functions "by deception, craft, or trickery."
The committee cannot indict Trump on federal charges. The Justice Department must make that decision.
Experts say that if the Justice Department files charges, prosecutors' main challenge will be proving that Trump acted with corrupt intent.
Trump could also face charges of "seditious conspiracy," a rarely used statute that makes overthrowing the United States government by force illegal. Prosecutors would have to show Trump conspired with others to use power to prove this.
Fraud Involving Wire Transfers
Democrats claimed in a June hearing of the January 6th committee that Trump, a Republican, raised approximately $US250 million ($358 million) from supporters to advance fraudulent claims in court that he won the election but diverted a large portion of the funds elsewhere.
This raises the prospect of him being charged with wire fraud, which is defined as obtaining money through "false or fraudulent pretenses," according to legal experts.
Also, Read |FBI searches Trump-Era Official's Home, Subpoena GOP Leaders
Georgia Election Tampering Investigation
In May, a special grand jury was appointed to hear evidence in a Georgia prosecutor's investigation into Donald Trump's alleged efforts to influence the state's 2020 election results.
The investigation is centered partly on a phone call Trump made to Republican Georgia Secretary of State Brad Raffensperger on January 2nd, 2021.
According to an audio recording, Trump asked Raffensperger to "find" the votes needed to overturn Trump's election loss. Trump may have violated at least three Georgia criminal election laws: conspiracy to commit election fraud, an unlawful solicitation to commit election fraud, and intentional interference with election duties.
New York Criminal Probe
Alvin Bragg, the Manhattan district attorney, is investigating whether Trump's family real estate company misrepresented the values of its properties to obtain favorable bank loans and lower tax bills.
Two top lawyers leading the investigation resigned in February, casting doubt on the probe's future, but Bragg's office has stated that it is still ongoing.

Subscribe to Email Updates :