MyPillow is an American manufacturing company headquartered in Chaska, Minnesota. The company was established in 2009 by Mike Lindell. The company manufactures various items like a pillow, mattresses, mattress toppers and covers, Giza cotton sheets, and pet beds. Lindell invented an open-cell, poly-foam pillow design, and some products are marketed as proudly American carved. The following article presents MyPillow washing instructions – a guide to washing pillows in the right way.
MyPillow washing instructions – Guide to washing pillows in the right way
Having a clean and tidy pillow is as essential as having a nice sleep. But we often ignore our dusty pillow, realizing that most of the pads are not washable, fearing that we may end up disrupting its fillings of cotton, foam, fiberfill, or feather. Pillows began to catch dust, oil, or dirt, which led to the collection of dust mites. Even these can trigger allergic reactions in humans, provoking further health issues. Therefore, it is time to consider washing our pillows properly.
Here is how to wash your pillows: 
The Materials we need: 
A washing machine

Hot water 

Detergent

Bleach (optional)

Fabric Softener (optional)
How Often Should We Wash Our Pillow?
We should wash our pillows once every six months.
Instructions To Wash MyPillows In A Washing Machine
 People are worried about how to wash pillows in a washing machine. But we can easily wash our pillows in a washing machine. Having a front or top-load machine without an agitator is another advantage as they assured better cleaning and minimal damage to our pads while washing.
Though, machines with agitators can also clean our pillows if we use gentle cycles to wash them. 
Steps to wash pillows in a washing machine
Step1:
We need to use warm water and choose a gentle cycle 
Step2:
We should use only a dollop of mild detergent.
Step3:
We can use cold water to wash off extra soap.
Step4:
The last step includes spin-drying to remove the excess moisture to use them again.
It is always necessary to read the washing instructions on the label before we initiate and check whether the pillows can be machine washed.
Tips for washing different types of MyPillows 
We frequently scroll down several websites to get a suggestion about how we can clean our different types of pillows. Here are a few steps we can follow.
We can wash these pillows at home and save our extra dry cleaning costs. We can wash two pillows simultaneously to avoid an imbalance in our machine. We can clean it by using cold water and gentle detergent. We can run an extra rinse cycle to remove the excess soap.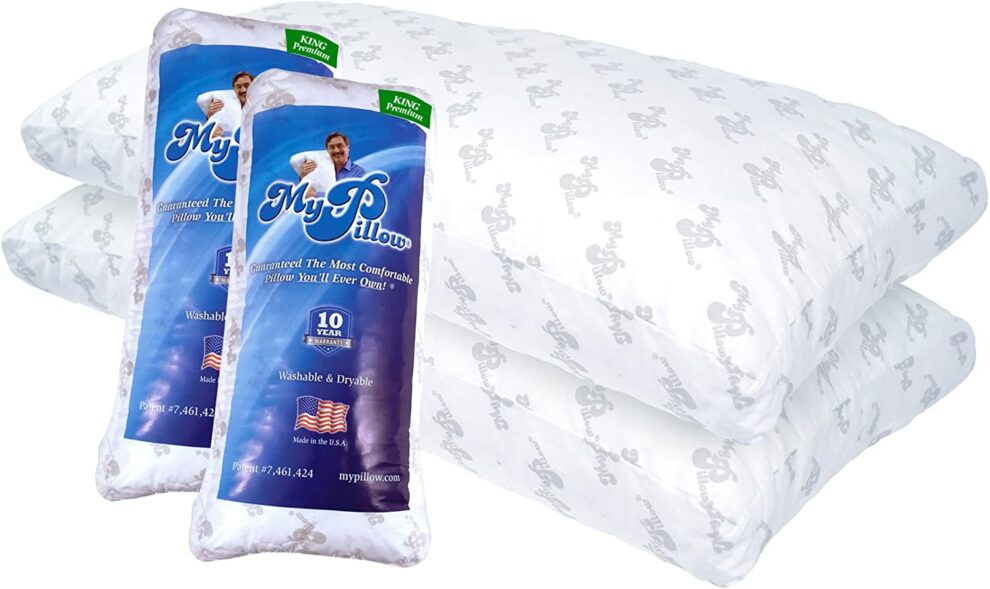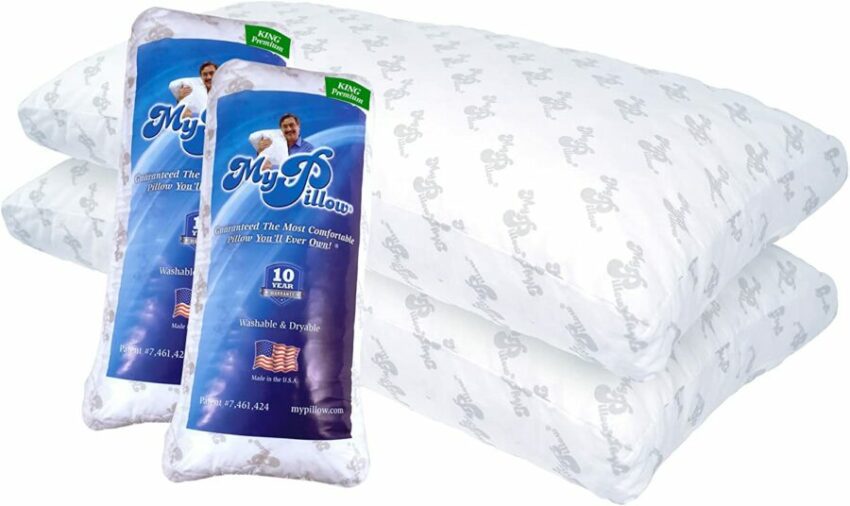 It should be hand washed by using lukewarm water and a subsequent amount of detergent. We can see simply deep the pillow in a solution, squeeze it gently, and then let it dry.
It should be machine-washed using warm water and mild detergent on a gentle cycle( liquid soap is generally preferred).
We should empty the buckwheat hulls in an enormous container, and they can be washed on a gentle cycle using cold water and light detergent.
Instructions for easy washing
It is recommended to use hot water for pillow washing. We can use detergent and fabric softener if we desire, but washing pillows in the hottest cycle is a must.

We must soak the pillows for 30-40 minutes before washing them.

We should repeat the hot cycles after soaking as it removes dirt and stains efficiently.

We may use bleach to destroy the bacterial effect.
Instruction to dry pillows
We can let our pillows in sunlight for 4-5 hours for the foam to dry.

We can no-heat air-dry setting for feather pillows.
Tips to keep our pillows clean
We can keep our pillows in sunlight after every 10-12 days.

It is good to use baking soda or vinegar to clean the pillow generating a rotten smell.

It is recommended to use a gentle cycle and a little detergent with warm water for washing.

We should always dry our pillows entirely before use.

We ought to clean our pillows every 4-6 months .this period can even be less if we are allergic to dirt.

We should always refer to labels and washing guides before washing our pillows.
 Also Read: Walmart decides to stop selling Mike Lindell's MyPillow products in Stores
FAQs about MyPillow
  How often should you wash your pillows?
            we should wash it once every six months, noting its durability.
 How do you clean pillows that cannot be washed?
            It can be dry cleaned or cleaned by a vacuum cleaner.
 Can you damage pillows by washing them in a machine?
           Yes, the cushions might get damaged if the agitator in the device is too harsh.
  How to wash pillows by hand?
            It is recommended to use the washing machine for pillows.
  When can we replace our pillows?
             We must replace our pillows once every two years.
All you need to know about Mike Lindell
Michael James Lindell, also known as My Pillow Guy. He was born on June 28, 1961, in Mankato, Minnesota, US. He is an American businessman, political activist, and right-wing conspiracy theorist. He is the CEO and founder of "My Pillow."
He is a strong supporter and advisor of former US President Donald Trump. He constantly supported trump in his efforts to overturn the election results when he lost in the 2020 presidential election. He spread fake theories about fraud in that election. He promoted the use of the toxic plant extract oleandrin as an alternative medicine cure for covid-19.
 Also Read: 

Subscribe to Email Updates :