If you are looking for a way to get a new phone with a bad credit score, you have stumbled upon the right article.
This article will guide you on how to get a smartphone with a bad credit score and build your credit score for a better future.
So without further delay, let's begin.
What Do Cell Phone Companies Look For In A Credit Check?
Most companies conduct a credit check to identify whether you can pay your bill on time. A low credit score on your credit report reveals your inability to cover all your monthly expenses. In such a case, the company may consider you a risky customer.
The good news is some mobile carriers conduct a soft credit check while few conduct a hard credit check.
Under soft checks, mobile carriers check one credit bureau over another.
During hard checks, mobile carriers check your credit score from all three credit bureaus, Equifax, Experian, and TransUnion.
Here is a list of which bureau's major phone carriers look for your credit scores.
How To Get A New Phone With Bad Credit
Companies check your credit score before allowing you to finance a smartphone from them. That's why it's important to maintain a good credit score.
But still, there are a few ways to buy a new smartphone with a Bad Credit score.
In the next section, we discussed several ways to have a new smartphone with bad credit without any deposit.
Four Ways To Buy A Phone With Bad Credit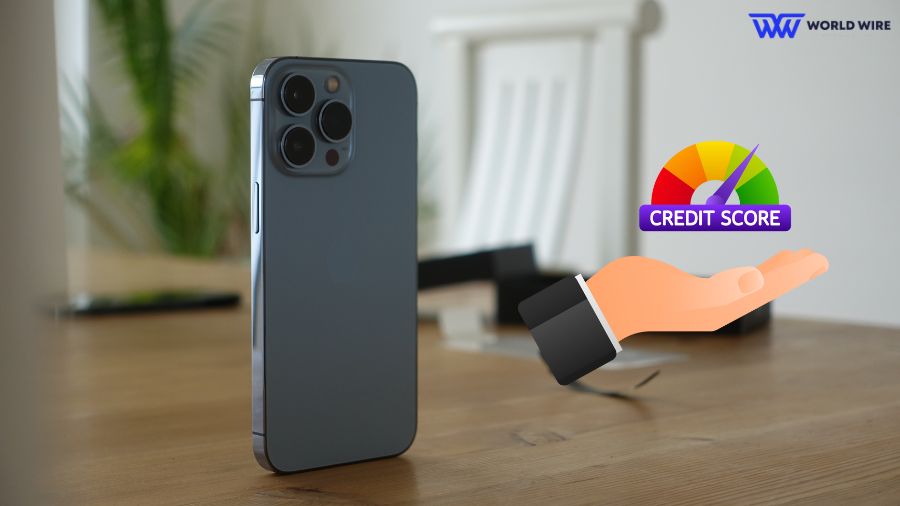 There are 4 ways to finance a smartphone if you have a bad credit score.
Get a prepaid plan
One of the best ways to get a new smartphone with bad credit is to opt for a prepaid plan. You must pay a certain amount before using any services in this option. This method does not need a credit check because you pay monthly in advance. You can get various prepaid plans from many carriers in the country.
Enroll in the buy now, pay later plan
You can enroll for a "buy now, pay later" plan to get a new smartphone with bad credit. You can have the phone first and then later pay for it in monthly installments. Generally, with the buy now, pay later option, you must pay off your credit in 12-24 months.
Get added to a family plan
You can use a family plan for a new smartphone with bad credit. If any member has good credit in your family, you can join family plan offers. You may also enjoy the features not generally available to people of your credit score.
Get a Co-signer
If you don't have a good credit score, you can get a guarantor that is a co-signer to get a new smartphone with bad credit. A co-signer with excellent credit signs on your behalf to help you get a new smartphone without a deposit.
However, if you purchase a new smartphone using a co-signer, you must make timely payments because if you don't, your co-signer will be held responsible, affecting their credit reports.
What Are Your Options For Getting A Cell Phone With Bad Credit?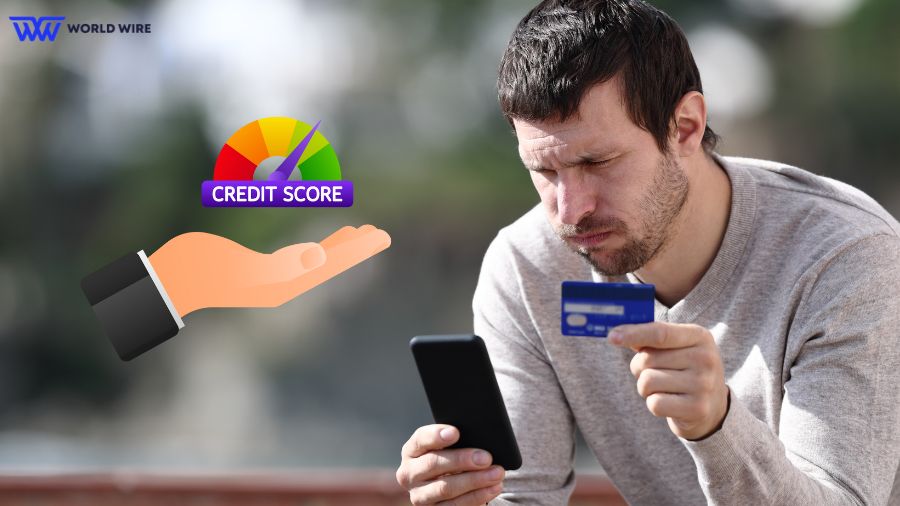 Getting expensive items like a smartphone with bad credit is difficult. At the same time, having a smartphone is becoming necessary to lead a purposeful life. But the question is how to get a new smartphone with bad credit.
The answer is to get a prepaid or monthly plan from a renowned mobile carrier. Many major mobile carriers today offer new phones even to bad credit holders with their prepaid plans.
For example, the country's largest network operator and mobile phone provider, Verizon, offers unlimited prepaid plans for $50 per month in addition to the bring-your-own phone service.
T-Mobile and AT&T also allow a Pay as you Go plan that lets you get a phone without a credit check or deposit.
Some mobile providers also offer you a new smartphone if you have a co-signer with good credit.
Below we have mentioned a few mobile carriers you can choose from for prepaid plans.
Consumer Cellular
Google Fi Unlimited Plan
Mint Mobile
Republic Wireless
Visible Wireless
However, the other option to have a new phone with bad credit includes the following.
Become a legal user of someone else's plan
Join a family plan
Opt for pay-as-you-go or prepaid
Work on your credit
How To Build Credit So You Can Qualify for Phone Financing
A good credit score is necessary to finance a new smartphone from any company. Good credit especially plays a key role when you purchase a mobile without any deposit. But how to build credit to qualify for smartphone financing?
Here are some simple ways to build your credit.
Establish credit responsibly
This is for someone who still needs to establish a credit account. It would be best to establish your credit first. Below is the guide to do so.
Open credit accounts ( you can start with a credit builder loan or secured credit card)
Apply for different types of credit like credit builder loans, credit cards, authorized users, certificate of deposit loans, etc. It is recommended to start with three or a maximum of four lines of credit and not multiply them.
You must ensure to make timely payments for your monthly bills. Setting up payment reminders may help you.
Keep your credit card balances below 30%.
It would also help if you learned to read your credit report and keep a watch on it.
Rebuild credit responsibly
Suppose you have a poor credit history; you may be required to do the above steps and fix your credit report's issues.
Pay your loans or credit card balances.
Pay any due money on delinquent accounts
Reduce your debt into one loan and use other debt management strategies
You may work with a financial expert
You can apply for secured credit lines and start rebuilding your credit once you clear the bad impression of your credit report.
Work on your credit rebuilding
It is said that nothing comes easily without some endeavors. Credit building is such a process. Though you must put yourself in to build a good credit history, the benefits you have as a good credit score bearer are numerous. With little effort now, you can enjoy expensive items like iPhones, vehicles, electrical gadgets, etc., on credit without any deposit in the future. Hence, you must work on rebuilding your credit.
Please note that the time required to build or rebuild your credit depends on your current credit score and the items on your credit. It may take as little as 3 to 6 months or as long as 1 to 2 years.
FAQ
Can I get a new phone with bad credit?
Yes. You can get a new mobile with bad credit in the following ways.
Get a prepaid plan.
Get a buy now, pay later plan.
Get added to a family plan.
Use a co-signer.
What is a good credit score?
A good credit score checks whether you are a good borrower. It depends on your credit history. The higher the credit score, the better your chances of getting loan approval.
What credit score do you need for a new phone?
The score you need depends on the phone type you want and the carrier you choose. For example, if you wish to have a new iPhone AT&T, you must have a credit score of 700 or higher. If you want a phone from Sprint, you will require a score of 650 or higher.
Why do companies check credit scores?
Companies conduct credit checks to determine your ability to pay your monthly bill.
What is a soft credit check?
A soft credit check is one where your credit record is not maintained and reported to any credit bureaus.
What is a hard credit check?
A hard credit check is one where your credit records are reported to any of the three credit bureaus Experian, Equifax, and TransUnion.

Subscribe to Email Updates :