this article explores the various aspects of New Mayor Adams' son's life.
Eric Leroy Adams, a Democrat, was born on September 1, 1960. He is an American politician and retired police officer who is the 110th mayor of New York City.
Adams was a member of the New York City Transit Police. He then worked for the New York City Police Department for almost 20 years. He retired from the police force as a captain.
He served in the New York State Senate representing Brooklyn's 20th district from 2006 until 2013. Adams was elected as the Borough President of Brooklyn in November 2013. When he was re-elected in November 2017, he became the first African American to hold the post.
On November 17, 2020, Adams announced his candidacy for mayor of New York City. Adams won the Democratic primary for mayor. He later beat Curtis Silwa in the general elections. As a result, he will become Mayor of New York City on January 1, 2022.
Eric Adams' Son
Coleman is a 26-year-old actor, filmmaker, and activist who is the son of Eric Adams and Chrisena Coleman.
He received his bachelor's degree from American University, where he studied cinema and media arts at the School of Communications.
Coleman provided the voice of Tyrone the Moose in Nickelodeon's The Backyardigans. He appeared in 34 episodes of the show's second and third seasons as Tyrone.
He portrayed Smiley Johnson in the 2011 film Payin' the Price. At the Martha's Vineyard African-American Film Festival, the film won the HBO Best Feature Film competition.
Coleman earned America's Best Dance Crew Champions for Charity Show in 2012.
He also shared his story on Tedx in 2016. According to it, Coleman "has directed 2 award-winning films by the age of 17."
"After gaining income from the television show; he was able to fund his first film, "Say It Loud". The film stressed the importance of education for African American males… The documentary has appearances by figures like Sen. Cory Booker, Kobe Bryant, Michael Strahan, Ludacris, and more."
Eric Adams's political entrance
In the 1993 mayoral race, Adams, a supporter of the incumbent candidate for mayor David Dinkins, made a controversial remark regarding Herman Badillo, a candidate for New York State Comptroller. Adams stated that if Badillo, a Puerto Rican, had been worried about the Hispanic population, he would have married a Hispanic wife rather than a Jewish woman. These remarks became a source of contention throughout the race. This caused problems for Dinkins. It ultimately led to Dinkins's defeat.
In the Democratic primary for New York's 11th congressional district, Adams campaigned against incumbent Major Owens in 1994. He was unable to gather enough signatures to appear on the ballot.
Adams says that someone stole his petition signatures on behalf of Owens. This was just a claim that was not backed by any proof even after investigation.
Adams registered as a Republican in 1997 before transferring back to the Democratic Party in 2001.
Political Career of Eric Adams
Adams ran for the New York State Senate in 2006. He was elected until being elected he became the Brooklyn Borough President in 2013.
He represented the Brooklyn communities of Brownsville, Crown Heights, East Flatbush, Park Slope, Prospect Heights, and Sunset Park in the 20th Senate District.
Adams joined other legislators as a freshman state senator in asking for a salary hike for New York's senators. They were not paid since 1999. During his floor address in support of a wage hike for legislators, he said, "show me the money."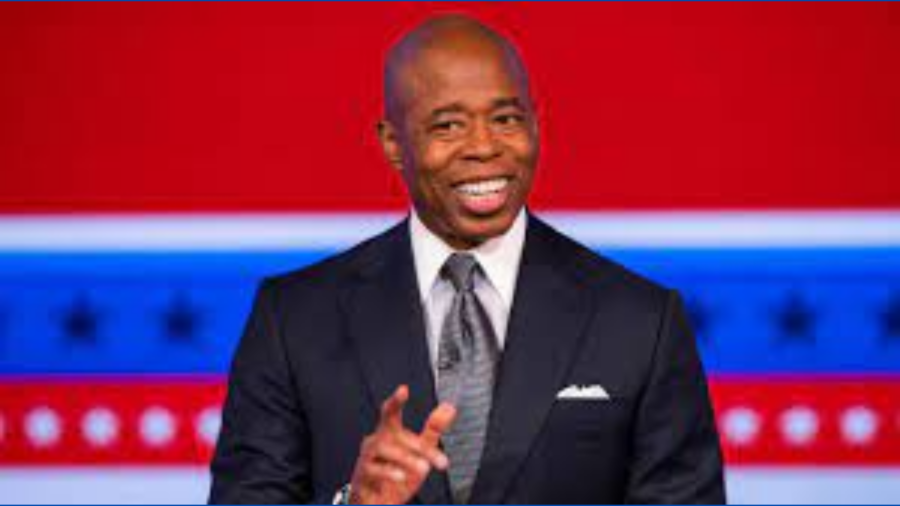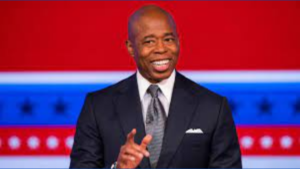 Adams was elected Brooklyn Borough President on November 5, 2013, with 90.8% of the vote. This was higher than any other borough president candidate in New York City that year.
He was elected with 83% of the vote in 2017. He ran unchallenged in the Democratic primaries in each of his campaigns.
Adams introduced a digital application in 2016. This could be used to apply for a position on one of Brooklyn's neighborhood boards without the usage of paper. Applications climbed by 10%.
Adams announced his ideas for the future of the Bedford Union Armory in Crown Heights in September 2017. His advice was to deny the application with restrictions while urging the inclusion of more affordable homes on-site.
Recreational amenities, non-profit space, and two new residential structures, including a condominium complex along President Street in place of the Armory's stables, are proposed for the Bedford Union Armory.
Adams is an Israeli supporter. He has visited Israel several times. He is opposed to the BDS movement.
Adams kicked off the Family Friendly Brooklyn project by establishing a breastfeeding area at Brooklyn Borough Hall. This is free to the public. He sponsored legislation in the New York City Council that would establish breastfeeding facilities in all municipal buildings that provide public services. On July 14, 2016, the City Council approved the measure.
When discussing gentrification in 2017, Adams said, "Our young people coming in need to understand that they are not the modern-day Christopher Columbus: They did not discover Brooklyn. Brooklyn was here long before they set sail, and if anything they need to be part of the greatness of Brooklyn and add their flavor, but not destroy what we are."
He also discussed New York City transplants at an event celebrating Martin Luther King Jr. Day. He said, "Go back to Iowa. You go back to Ohio! New York City belongs to the people that [were] here and made New York City what it is."
Adams was earlier reported saying, "You were here before Starbucks. You were here before others came and decided they wanted to be part of this city. Folks are not only hijacking your apartments and displacing your living arrangements, but they also displace your conversations and say that things that are important to you are no longer important."
Eric Adams as the Mayor
He launched his campaign for Mayor of New York City in the 2021 election on November 17, 2020. He was the leading Democratic fundraiser in the contest, trailing only Raymond McGuire in terms of total funds raised.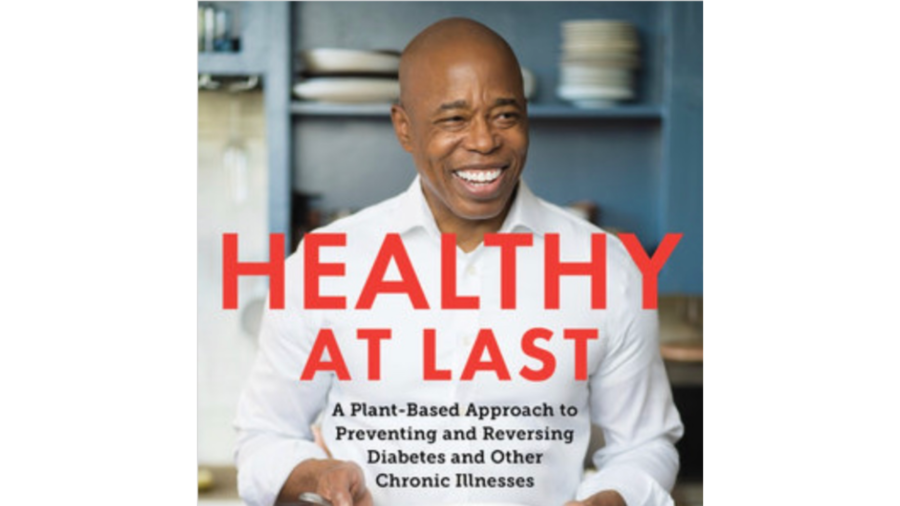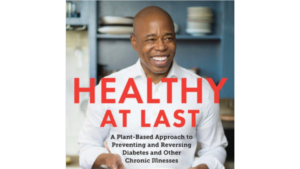 Mayor Adams' publication on veganism
Adams stated in February 2020 that "if you have a police department where you're saying you can't stop and question, that is not a responsible form of policing…"
In the main election, Adams faced Republican Curtis Sliwa and was widely expected to win. On November 2, 2021, he has elected with 67.4%of the vote versus Sliwa's 27.9%.
Also Read:
Signup For Our Newsletter