On Wednesday, Newsom Advisor Visits Homeless Projects in South Santa Barbara County to better understand how the area addresses homelessness.
Here are all the details of this News
Newsom Advisor Visits Homeless Projects in South Santa Barbara County
Homelessness is a pressing issue that affects communities across the United States, and South Santa Barbara County is no exception. In an effort to gain a better understanding of how the area is addressing this problem, Hafsa Kaka, a senior advisor on homelessness for the Office of California Governor Gavin Newsom, recently visited the region.
During her visit, Kaka toured emergency shelters and homeless housing units, witnessing firsthand the impact of the state's funding initiatives.
Kaka's primary focus during her visit was to assess the impacts and outcomes of the homeless funding provided by the state. 
Check Out – Ron DeSantis agrees to debate Gavin Newsom on Fox News
"I think what's really interesting in the visits that I'm looking at is: what are the impacts and what are the outcomes of the homeless funding that the state has provided?" Kaka said. "What I saw today changed lives."
Kaka said "she met with two individuals that took really good advantage of one of the shelters". She said "one of them has received a job, and the other attained housing".
"These are the kind of successes that we'd like to see," Kaka said.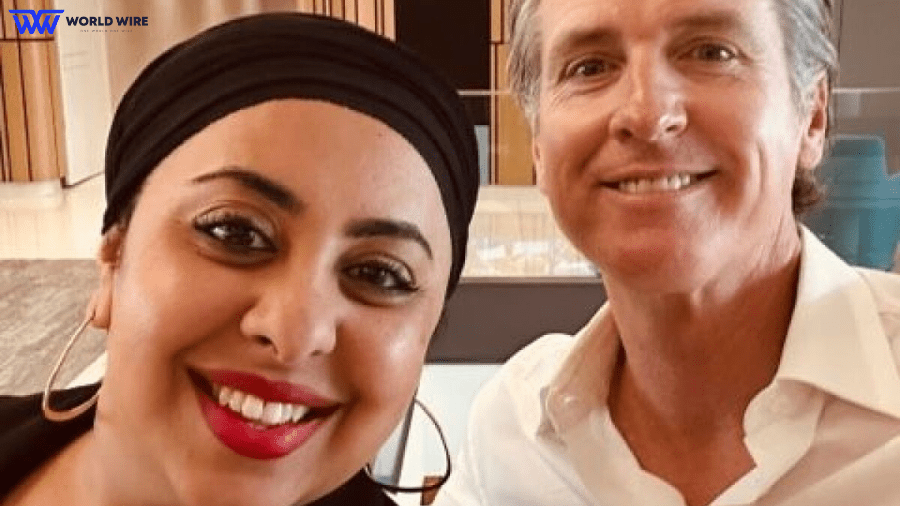 The Hedges House of Hope shelter opened in 2021 and accommodated approximately 50 people. The shelter is named in honor of Father Jon-Stephen Hedges, a beloved community servant who passed away in February of the same year.
According to a county count conducted in January, Goleta, where the shelter is located, has a homeless population of about 136. The overall homeless population in Santa Barbara County was recorded at 1,887 individuals, with a slight decrease from the previous year. Of these, 685 were sheltered, while 1,202 were unsheltered.
Also, See – Gavin Newsom offers to help negotiate Hollywood Strike
Addressing homelessness requires a comprehensive approach that goes beyond providing temporary shelter. Sylvia Barnard, the executive director of Good Samaritan Shelter. 
"I think it's really connecting individuals to services, whether it's providing outreach services and trying to connect them to services or shelter, being able in the shelters to get them to housing, get them to mental health services, drug and alcohol treatment, help them with employment and housing opportunities," Barnard said.
"I think that it's really a journey of stabilization that is really the most effective to not only get people out of homelessness into housing but to prevent them from falling back into homelessness," Barnard said.
Also, See this News – Ron DeSantis asks Tim Scott: Do you side with Kamala Harris?
Kaka Also visited the future sites of the La Posada interim housing project in unincorporated Santa Barbara County, and the Dignity Moves Santa Barbara Street Village is set to feature 90 tiny homes, providing a unique approach to addressing homelessness in the area.
According to her LinkedIn Page, Kaka was the senior advisor for about 4 months, and she also worked with the San Diego mayor's office as the director of homeless strategies and solutions before working with the governor.

Subscribe to Email Updates :