Nikki Haley run for president! Nikki Haley, a former governor of South Carolina and a Republican, has recently declared in a video that she is planning to run for president in 2024.
She feels The Washington establishment has failed everyone repeatedly, and she wishes the new generation of leaders would discover fiscal responsibility, secure their border, and strengthen their country while serving the purpose of making their country proud.
She was under Donald Trump and represented the United States as ambassador to the United Nations. Donald Trump endorsed Nikki Haley's entry into the race. Nikki Haley run for President is declared.
Nikki Haley is an immigrant's daughter from India, and she felt "different" as a child growing up in South Carolina. She stated how the railroad tracks divided the town by race and how she felt proud to be the daughter of Indian immigrants.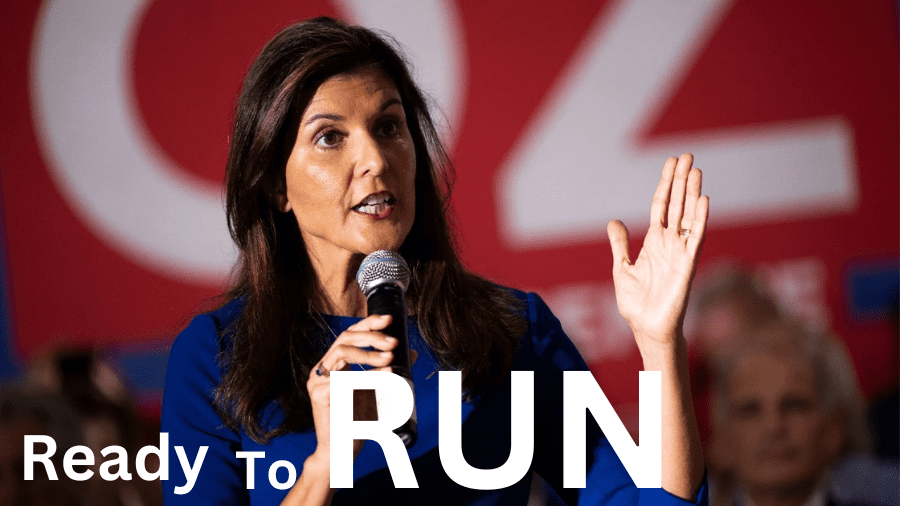 She was neither black nor white, she was just different from others. She shared how her mom would always say that she shouldn't focus on the differences but the similarities, and how she felt blessed to live in America.
Haley would be the first female Republican presidential nominee as an Asian American if she prevails in the primary. She was the previous president of the South Carolina House and was first chosen for office in 2004.
Six years later, in 2010, she was elected as the state's first female governor, making her the youngest governor in the nation when she took office in 2011. In the middle of her second term, she resigned from her position to represent Trump at the UN, where she served until the end of 2018.
She conveyed how others believe that America's foundational ideals are flawed because of what has happened in the past. How they assert that freedom's promises are false.
How people think that their ideas are not just wrong but also nasty and narrow-minded. Nikki Haley asserted that nothing could be further from the truth.
According to Haley, some people see vulnerability in America. But what the socialist left sees is a chance to alter the course of history. She feels that Russia and China are advancing, and they believe that Americans are weak and susceptible to abuse. Nikki Haley also made clear how she stands against bullies.
Nikki Haley run for president seems to be up against stiff competition from other potential GOP candidates like Florida Governor Ron DeSantis, ex-Vice President Mike Pence, and former Secretary of State Mike Pompeo, who are all rumoured to be considering 2024 runs and could also persuade conservative Republicans looking to move past Trump. According to some Republican strategists, a crowded GOP primary field would be advantageous for Trump.
After the announcement of Nikki Haley run for president, she seemed to be trying to strike a delicate balance between supporting Trump and separating herself from him just enough to win over his more moderate detractors.
In contrast to other former Trump employees who have openly argued, she left the administration of Donald Trump in 2018 on good terms without any bad impression.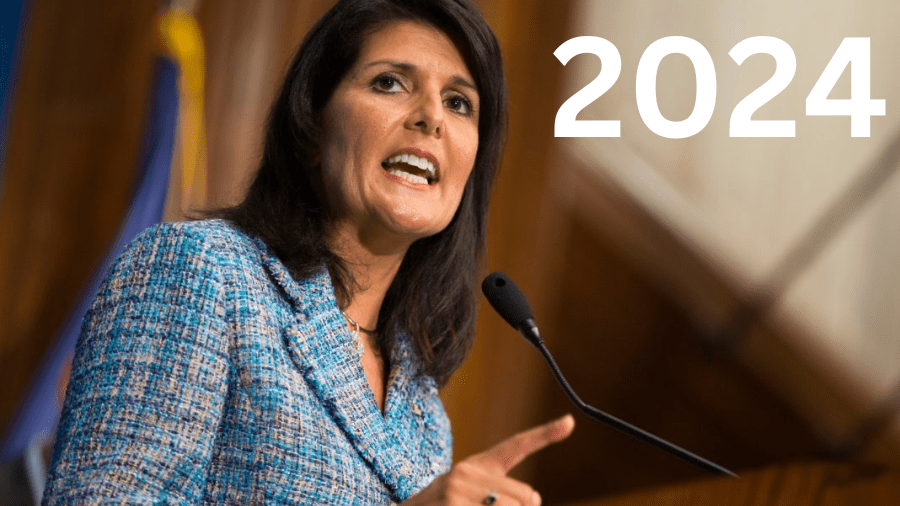 In a statement to CNN, Donald Trump reacted to Nikki Haley run for president, stating how he advised Nikki Haley to follow her heart and do what she wants to do despite her claim that she would never challenge him since she admires him as a great person and the best president she has ever known.
While wishing good luck to Nikki Haley run for president.
Haley has changed her mind after saying in April 2021 that she "would not run if President Trump ran" and now supports the idea of a new generation of leaders.
Trump misquoted that line of conversation. The path leading to Nikki Haley run for president is confirmed.
Trump publicly wished Haley success, but in private he has expressed irritation that the person he had picked to be his UN ambassador would go against him. Yet DeSantis has remained the opponent that worries Trump the most.
As Trump has complained about Nikki Haley's bid for the presidency, some of his advisers have reminded him how it would help him if he faced up against more Republican candidates in the race.
The submission of an application to the Federal Election Commission has confirmed Nikki Haley run for president.
Also Read:
Signup For Our Newsletter