According to USA Today, Republican presidential candidate Nikki Haley has stressed the need for U.S. support for Israel.
At a USA TODAY Network-sponsored town hall in New Hampshire, Haley stated, "While we have their back now that they've been hit, what's more important is that we have their back when they hit back."
Nikki Haley slams Donald Trump for comments on Israel during town hall.
In her words, "We need to remember who the true backer of all this is-Iran," and that Hamas must be eliminated.
A former U.S. ambassador to the U.N., Haley blasted Trump for remarks he made at a recent rally.
Also, Read – Nikki Haley Is the New Ron DeSantis
Not long before the death of a top Iranian general in 2020, Trump had called Hezbollah, an ally of Hamas, "very smart" and criticized Israeli Prime Minister Benjamin Netanyahu for "letting the U.S. down."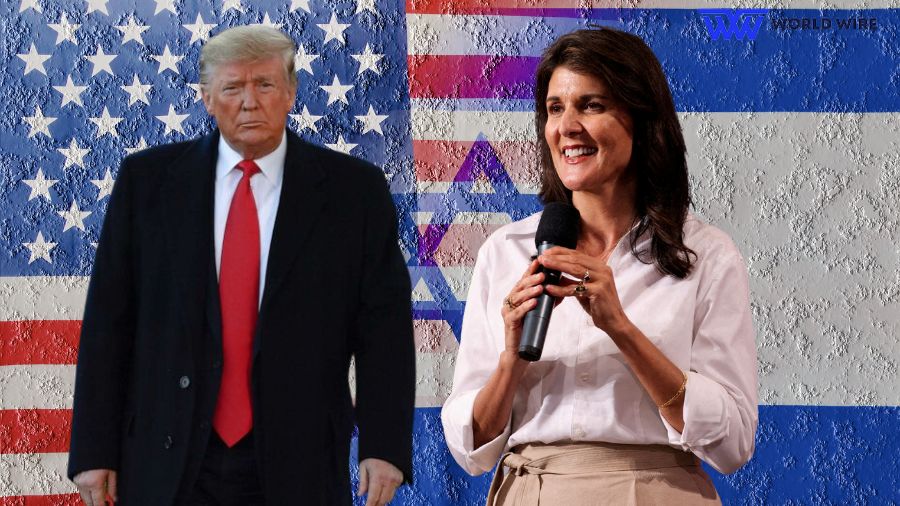 To cheers and whistles, she remarked, "We can't have someone who is so clouded with the past that they can't see the future. Donald Trump was the right president at the right time. I don't think he's the right president now."
You may also like – "Hamas' Surprise Strike on Israel: Everything You Want to know"
Nikki Haley's popularity has increased as a result of her outstanding performances in the first two GOP debates. According to USA Today, recent polls show that she receives more support from Republican voters.
Haley has increased her campaign activities in crucial early-voting states like Iowa and New Hampshire. She has adopted a daring stance throughout the debates, calling out Trump for his role in the nation's debt and sparring sharply with rival contenders.

Subscribe to Email Updates :