Do you plan to visit Petco park? We have provided the Petco Park parking guide for your ease of access.
Petco Park Parking Guide: Tips, Maps, Deals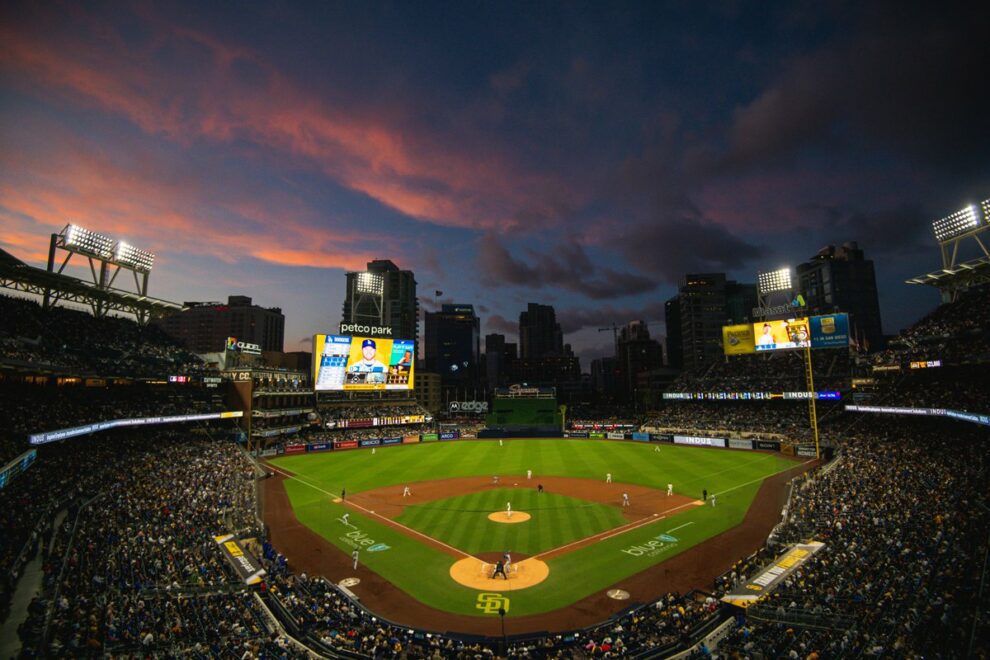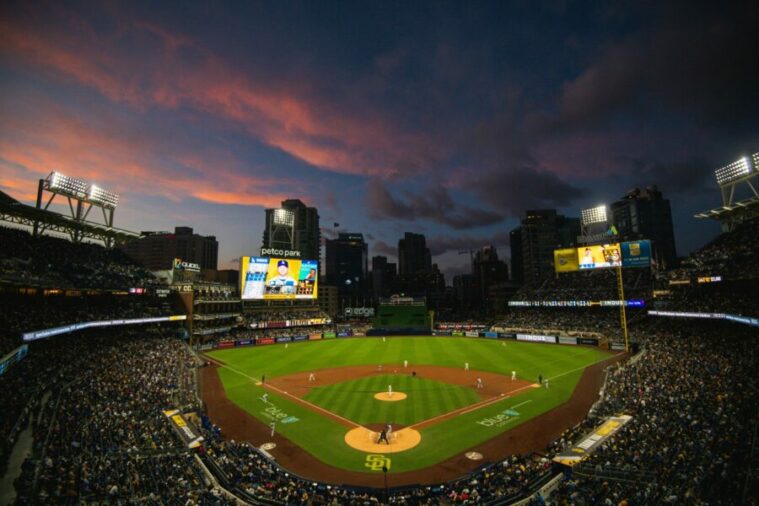 Petco Park is situated in downtown San Diego and is the home stadium for the Sad Diego Padres, an American baseball team. Petco Park usually hosts baseball games, but besides that, the park hosts games of rugby, golf, and soccer. It was built in 2004 as a replacement for the Qualcomm Stadium, and since then, it has hosted hundreds of games.
If you wish to visit Petco park anytime soon, the information mentioned below will be helpful to you. We will be discussing parking options for Petco Park, as well as ways to reach Petco park through transit and public transport.
Parking Options Near Petco Park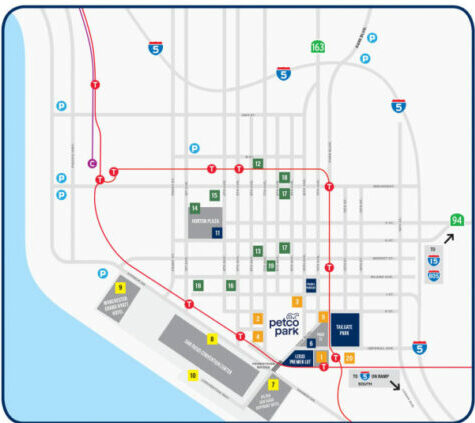 You will be glad to know that Petco Park has a multitude of parking garages to accommodate the huge crowd that visits the park during major games. Most of these parking lots are situated within walking distance from the park to facilitate ease of access. 
Some parking garages are preferred compared to the other spaces, and their prices may vary from 10 USD to 35 USD. Parking charges at Petco Park are quite costly compared to parking at Rocket Mortgage FieldHouse.
The best parking places near Petco Park are the San Diego Convention Center, Horton Plaza, and 707 Broadway. The places are located less than a mile away from the park and are comparatively cheaper.
If you are unable to access the parking garages mentioned above, you can also check out 6th and K Parkade, Diamond View Towers, or Gaslamp City Square. All of these places are pricier because they are closer to Petco park and barely require less than 5 minutes of walking.
Petco Park Handicap Parking
There is a reserved space for disabled people near Petco Park, and they can access the parking spots in these places. The handicapped parking spaces near Petco park are available in the 6th and K Parkade parking lot.
If you wish to park at the place, you will be able to reach it through 6th Avenue. You will not be able to access a disabled parking spot without the proper tags required and a handicap certificate. It is also notable that you will not be able to reserve a space as the parking space follows a first come, first serve policy. 
Public Transit To Petco Park
If you are planning to commute to Petco park through public transport, we have provided the available bus routes for you.
It is also notable that Public Transit to Petco Park is free for all riders below the age of 18. Almost all of the bus stops are within walking distance of the park and provide a cheaper and hassle-free alternative to reach the park.
There are three bus stops available near Petco Park. You can access Bus lines 3 and 5 if you wish to travel towards Market Street or 10th. If you plan to commute towards 12th or Imperial Transit Center, you can take Bus Lines 4, 12, 929, or 901. The third alternative is if you want to go towards Park Boulevard or 10th Avenue, you can take Bus Lines 12 and 901.
Petco Park Parking Resources
You can find detailed information about individual parking spaces on the official Petco Park Transportation page. The page has a detailed list of all the nearby parking spaces and their respective prices. You will also be able to access directions from each parking space on the page.
Other than the official page, you can also check out the Yelp page for Petco Park, as it provides you reviews from fellow visitors. You can also find other information that might not be mentioned on the official page. There is also a Petco Park official A-Z Guide that provides more comprehensive details regarding the park.
If you plan to reserve parking spaces near Petco Park parking lots, you can visit SpotHero. SpotHero allows users to check out nearby parking spaces with their prices and distance from the park. You can reserve parking spots through SpotHero in advance.
Tailgating At Petco Park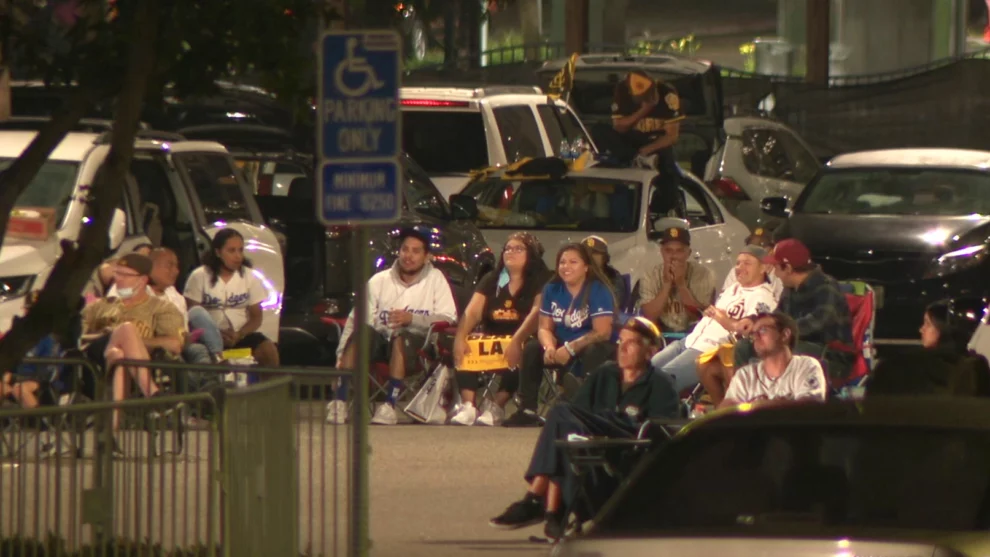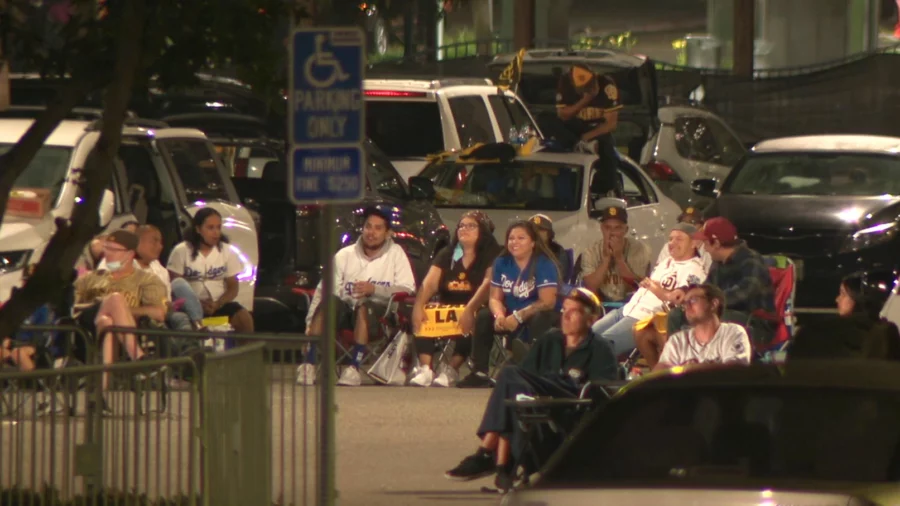 There are a lot of things that you need to keep in mind while tailgating at Petco Park parking. Tailgating refers to serving food in the back of a vehicle and is usually not permitted. However, tailgating is allowed at the Tailgate Lot in Petco Park.
Drivers cannot tailgate in other regions and spaces surrounding Petco Park. It is also mandatory for tailgating people to use up one space only. It is also notable that any alcoholic drink must not be consumed after the first 30 minutes of the game.
Besides the rules mentioned above, people are also not allowed to have glass bottles and kegs. Charcoal grills are also not allowed in the Tailgate Lot. Additionally, people can reserve from 10 to 50 tailgating spaces in advance if they have tickets to the game.
Getting To Petco Park
There are multiple ways to reach Petco Park. If you are using your vehicle to reach Petco Park parking, you will be able to reach Petco Park through four major routes. Drivers can reach Petco Park through State Route 163, State Route 94 aka Martin Luther King Freeway, Interstate 5, and Pacific Highway.
If you commute to the park through public transport, you will have three options to reach Petco Park. All the public transit options are operated by San Diego County. You can access a trolley, bus, or coaster to travel to Petco Park.
If you wish to know the exact location of Petco Park, it is 100 Park Boulevard, San Diego, CA 92101. You can access Google Maps to seek directions for Petco Park for ease of access.
Other than the details mentioned above, you must also keep in mind some parking tips to have a hassle-free parking experience. Firstly, if you do not want to get stuck in the crowd and exit safely after the game, you should park far away from Petco Park. It will also be beneficial for you if you park in an area from where you can easily access the way to return.
You can also reserve parking spaces in advance to avoid wasting time and easy availability of parking spaces. Most importantly, try to arrive at the parking lot at least 3 hours before the game timing since it takes a lot of time to get a good parking space.
This was all that you needed to know regarding Petco Park parking options. You can tell us if there are any mistakes so that we can update you accordingly.

Subscribe to Email Updates :