In this article, we are going to share everything about President Biden Student Loan Forgiveness Program, along with how to apply for it.
So, without any further ado, let's get started –
President Biden Student Loan Forgiveness Plan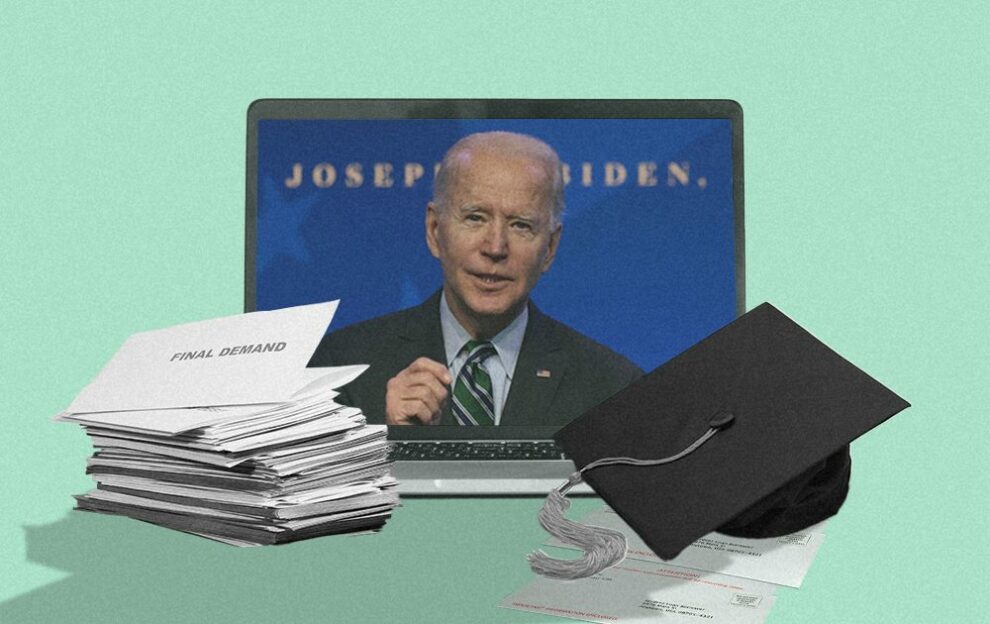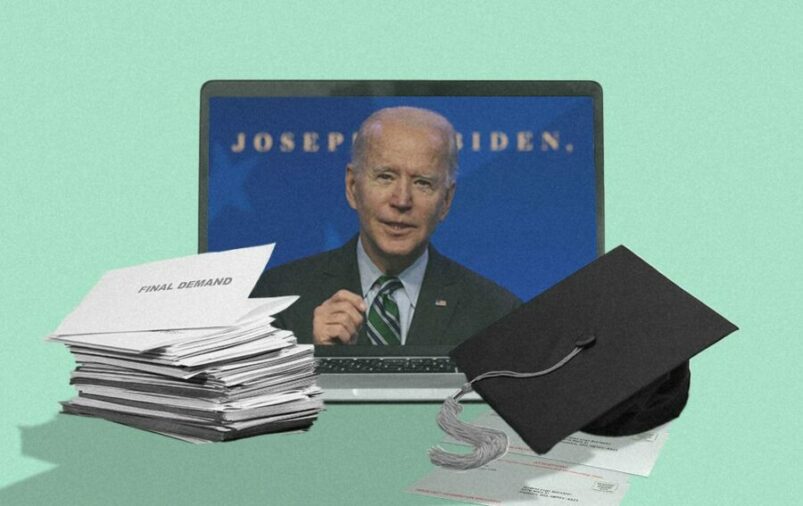 President Biden declared on August 24, 2022, that the U.S. Department of Education would carry out the President's election pledge to forgive federal student loans. For debtors who met the requirements, he suggested canceling student loans worth between $10,000 and $20,000 and swiftly initiating a new repayment strategy. 
This historic initiative by President Biden is taken to make higher education more affordable for American students and aims to eliminate student debt, which would otherwise be a burden for the rest of their lives.
Following the scheme, the government will stop the 29-month suspension of loan payments and will forgive a sizable portion of the debt for some borrowers with lesser incomes.

According to the relief scheme, the plans will benefit 95% of the borrowers. Of the total number of debtors, 60% are Pell Grant holders.

President Biden's student loan forgiveness initiative intends to cancel up to 

$20,000

 in federal student loans. A big majority of students who apply for loan forgiveness will be granted it immediately.

Prior recipients of Federal Pell Grants are eligible for up to 

$20,000 

in federal student loan forgiveness. Other borrowers qualify for federal student loan forgiveness of up to 

$10,000

. The amount of student loan forgiveness may be less than these levels because it is capped at the total amount of outstanding student loan debt.

By getting in touch with their loan servicer, borrowers who made payments on their federal student loans during the epidemic may request a refund of those payments.

As appropriate, the charges made since March 2020 may be refunded to borrowers whose debt is below the 

$10,000 

or 

$20,000 

levels. Processing refund requests could take up to 60 days.

In terms of income, the initiative will primarily target marginalized borrowers. According to data from the Department of Education, almost 90% of students who are not enrolled in school will receive relief.

The advantages of loan forgiveness will be distributed equally among students without consideration of race, age, or color. Racial wealth discrepancies can be overcome by focusing relief efforts on Pell Grant recipients. As there are more black student borrowers than white, this scheme will contribute to the advancement of racial justice.

The debt relief program will also not be considered taxable income for federal income tax purposes.
The Department of Education is concurrently concentrating on creating new programs and initiatives to hold universities accountable for their roles in the student debt crisis. As a result, the President's new strategy to reduce student loan debt might be strengthened.
Millions of borrowers may be relieved of their crippling debt burdens thanks to President Joe Biden's plan to cancel student loans.
President Biden Student Loan Forgiveness Impact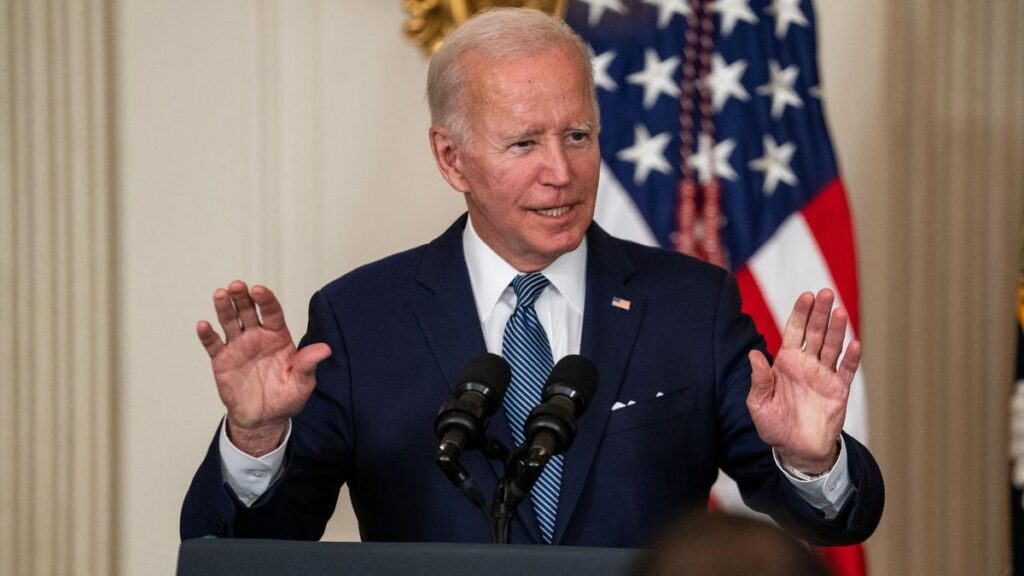 On the borrowers
According to the U.S. Department of Education, most of the forgiveness will benefit low and middle-income borrowers. Borrowers who make less than $75,000 will receive 87% of the money for student loan forgiveness. Between 25% and 33% of debtors will have their federal student loan debt forgiven.
Fiscal Cost
If every eligible borrower applies for loan forgiveness, the total cost of the President's plan will exceed $350 billion. However, because some student loan debt would eventually have been forgiven, such as the outstanding debt of borrowers on income-driven repayment programs and borrowers who will be eligible for Public Service Loan Forgiveness, the fiscal cost to the federal government may be lower than that.
Inflation
The President's plan only changes the forgiveness date for specific borrowers, granting it to them immediately rather than later. Spending on student loan debt relief boosts demand and drives up inflation. It uses up resources that may be better used to assist people who, for whatever reason, were denied the opportunity to enroll in college.
Increasing tuition will also tend to cause inflation. The Democrats' Inflation Reduction Act's stated purpose would be undermined, inflation would probably rise, and the racial wealth gap would not be considerably reduced if each borrower had their $10,000 in debt forgiven.
Preference
Sixty percent of those who take out loans for higher education come from households with an annual income of over $74,000. Additionally, many individual borrowers of college loans are having financial difficulties. Instead of canceling student loans, efforts must be made to reduce the price of tuition. It can be challenging to eliminate borrowers with higher incomes while still giving loan forgiveness to those who need it the most. Making sure that a more significant amount of the assistance goes to low-income borrowers might be achieved by establishing an income barrier that excludes borrowers who make more than $125,000 annually. However, certain lawyers and doctors who may eventually earn big salaries might also gain.
The Penn Wharton Budget Model also lays down the percentage of debt forgiven by income category, assuming that $10,000 is waived for debtors and households making less than $125,000 annually and $200,000 overall. It was discovered that households making less than $50,795 annually would receive one-third of the funds canceled. Those making between $50,795 and $141,096 would receive slightly more than half of the debt relief. The households making more than $141,096 a year would get about 14% of the funds canceled.
Individual accountability
Various student loan forgiveness programs will drive up the tuition price. Students who want to pursue higher education in the future will take out loans, believing they will never have to repay them. This conveys a negative impression of individual accountability.
Loan cancellation
According to a projection from the Penn Wharton Budget Model, a one-time cancellation of $10,000 for each borrower making up to $125,000 annually might cost the government close to $300 billion. The estimate omitted further forgiveness for Pell grant winners.
Additionally, loan cancellation won't deal with the main issue, the cost of college. Federal student loan debt is approximately $1.6 trillion in the red. The Committee for a Responsible Federal Budget estimates that following the cancellation of $10,000 per borrower, the amount of outstanding debt will return to that level in under four years.
Inflation may also rise due to the cancellation of student loans, though many analysts claim that this effect would be minor given that most borrowers repay their student loans over time. Instead, they would have to make smaller monthly payments on their student loans.
Could a court strike down President Biden student loan forgiveness plan?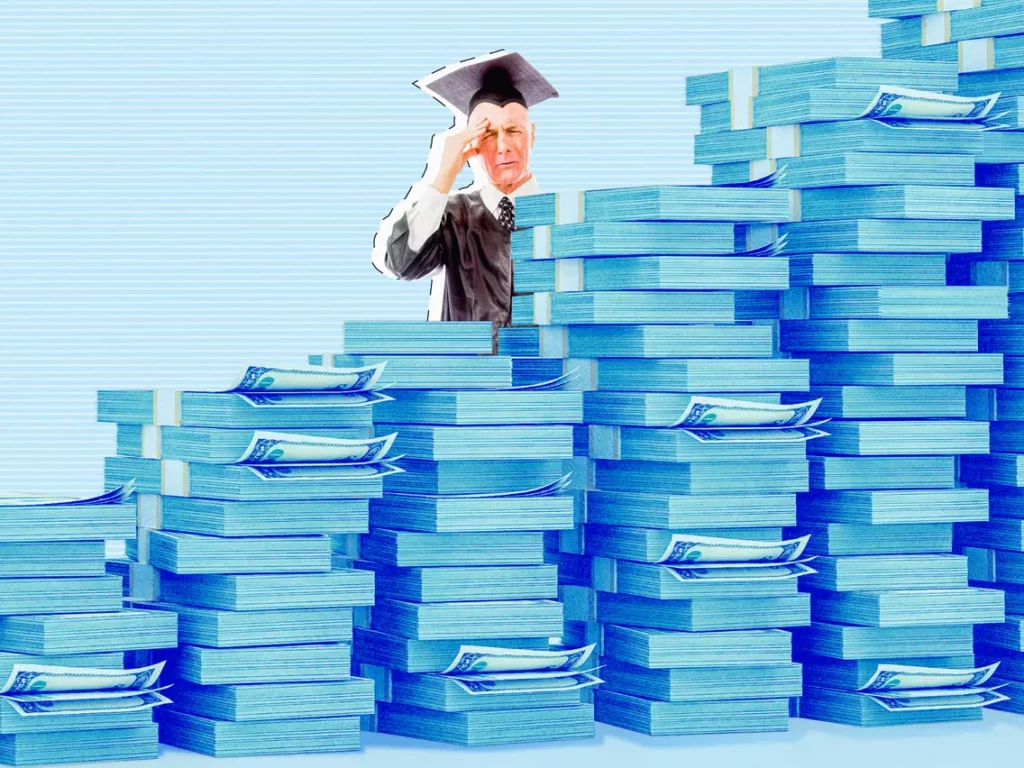 The likelihood that a court will invalidate Biden's move is difficult to predict now. According to the Department of Justice, the Biden administration claims that Congress granted the secretary of education "expansive authority to ameliorate the hardship that federal student loan holders may endure as a result of national catastrophes," like the Covid-19 outbreak.
It's unclear who would qualify for standing to file a claim, a legal requirement requiring that the plaintiff suffered harm to support the lawsuit. Legal experts have told CNN that while it's unlikely to be a borrower who didn't qualify for forgiveness, it might be a student loan servicer or collection agency.
How to Apply for Biden Student Loan Forgiveness?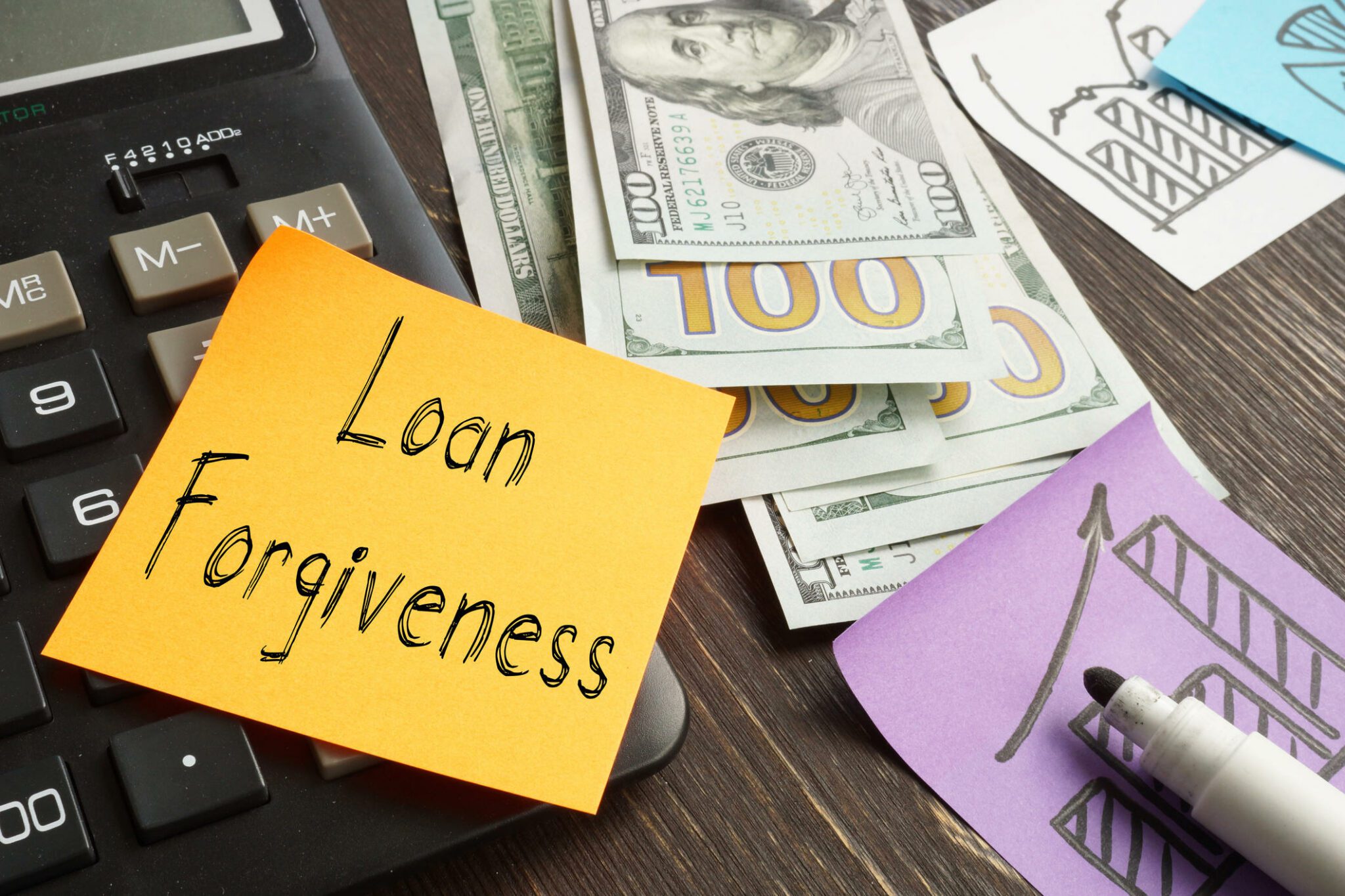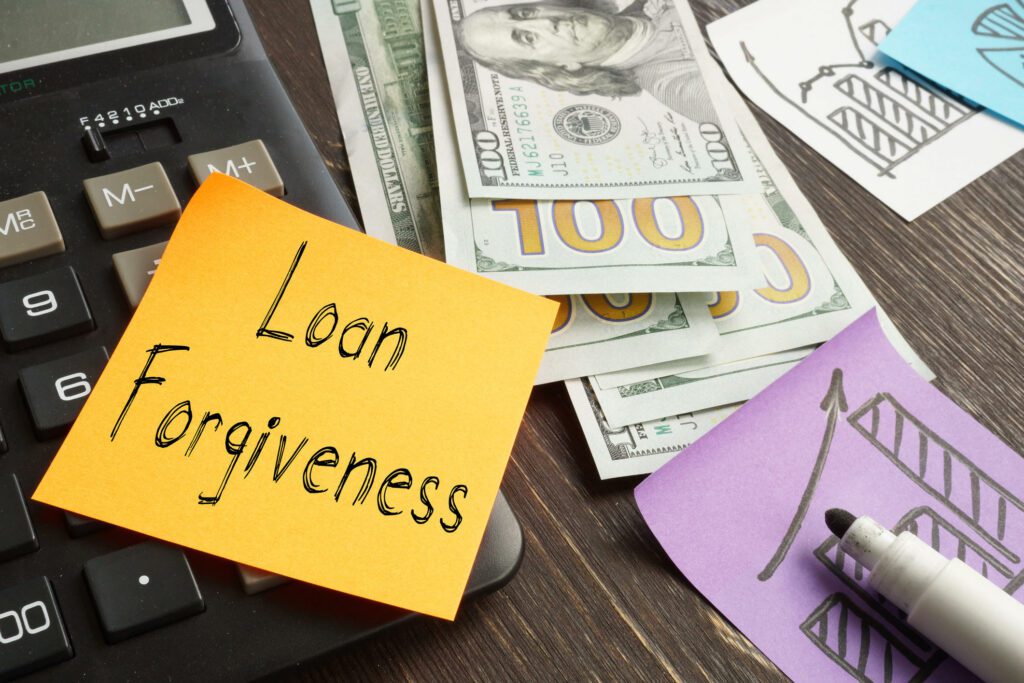 The Procedure for Applying
The Education Department estimates that 8 million borrowers who have already provided the Department information about their income will be immediately eligible for student debt relief.
According to the Education Department, a formal application for student loan forgiveness will be made accessible by early October.
Borrowers are required to apply for loan forgiveness to be eligible. It is anticipated that the Department will provide the relief within 4 to 6 weeks of receiving the application.
Who are Eligible to Apply?
The idea stipulates that individuals seeking loan forgiveness must make less than $125,000 annually to qualify. If they are married, their combined income cannot exceed $250,000.
According to officials, the applicants are advised to submit their applications by November 15, 2022. In the upcoming weeks, the Department of Education will provide information on how borrowers can apply for this assistance. Based on current income information, millions of borrowers will be able to receive relief automatically.
In addition, the Department is implementing a federal regulation that would simplify the student loan system for both present and future borrowers.
The amount students would have to pay each month for their undergraduate loans under the proposed rule would be cut in half, "while borrowers with both undergraduate and graduate loans will pay a weighted average rate."
The plan would "increase the amount of income considered non-discretionary income and is thus protected from repayment." Additionally, the agency said it would forgive loan amounts for borrowers with original loan balances of $12,000 or less after ten payments rather than 20 years under typical income-driven repayment plans.
Other improvements made by the proposed rule include making it easier for borrowers to choose between loan repayment options.
You may like to read –

Subscribe to Email Updates :