Reports say that T-Mobile's CEO has hinted at acquiring UScellular, recently listed for sale.
Here are the details of the news.
Report: Is T-Mobile Planning to Acquire USCellular?
In another interesting move, T-Mobile's CEO Mike Sievert has indicated to purchase USCellular, a wireless network, as stated by the reports.
Last week, the parent company of UScellular, Telephone and Data Systems (TDS) listed UScellular assets up for sale.
Currently, UScellular, headquartered in Chicago, serves around 5 million mobile customers in 21 states in the United States and manages around 4,300 cellular towers throughout its coverage area.
Also read: "How to Apply for T-Mobile free Internet"
The company also employs nearly 4,600 workers and owns spectrum licenses ranging from 600MHz -AWS, CBRS, 3.45GHz, C-band, and 28GHz.
The speculation of T-Mobile purchasing the UScellular assets came after Mike Sievert talked about his plans, saying he "will initiate a process to explore strategic alternatives" to expand T-Mobile in the market last month.
Also read: "US Cellular Phone Deals for New and Existing Customers 2023"
The CEO was asked about the carrier's plans and rural strategy if an asset was available during the Goldman Sachs Communacopia + Technology conference last Wednesday.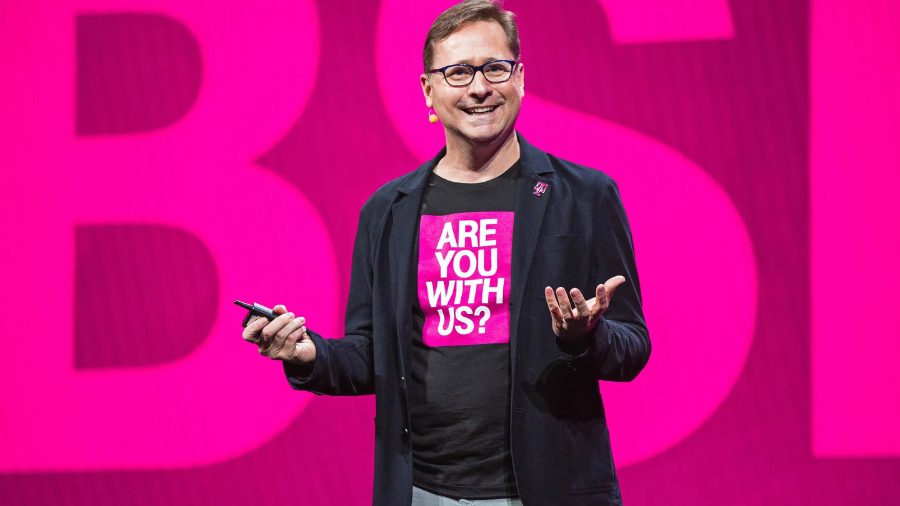 Mike Sievert replied, "Maybe, but I like our Plan A a lot. The hurdles for M&A would be high."  As reports say, this is the indication that T-Mobile is ready to purchase the listed UScellular assets.
Also read: "T-Mobile free phone promo for prepaid customers"
According to USCellular's current market capitalization, if T-Mobile decides to purchase US cellular, it would cost them $3.56 billion.
Reportedly, the purchase would be more reasonable than T-Mobile's Sprint purchase in 2020. Additionally, the purchase would provide T-Mobile with more customer base and significant assets in the rural markets.
Also read: "T-Mobile Tops Ookla's Latest Speedtest Q2 2023 Report"
T-Mobile's rural wireless market share has increased to 16.5% in 2023 from 13% in 2021. But Sievert seems to increase the share more and hopes to boost it by 20% by 2025.
However, apart from the reports, no official announcement confirms that T-Mobile is acquiring UScellular.

Subscribe to Email Updates :