Is your tablet slowing or experiencing several crashes? Do you want to learn how to reset the Maxsip Telecom tablet? If yes, then you have stumbled upon the right article.
New York-based Maxsip Telecom is a telecommunications company. They supply people who qualify for free high-speed tablets under the "Affordable Connectivity Program" of the federal government. In addition, they provide free internet services and a SIM card.
Receiving a Maxsip Telecom free tablet and using it for months may feel like its performance is slow, or you may face several crashes. This may happen due to many things, such as software glitches, low storage, viruses, etc.
If the problem is unknown, the best solution would be resetting your device to the factory default.
This guide will provide steps to reset your Maxsip Telecom tablet, along with other related information such as things you should consider, problems you may face, etc.
So, without any further ado, let's get started.
Things to Consider Before Reset Maxsip Telecom Tablet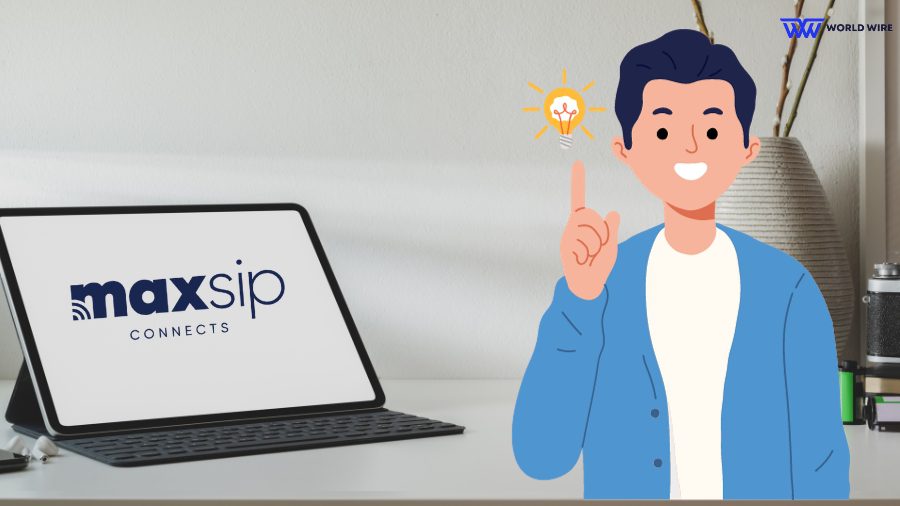 There are several things to think about before you start resetting your Maxsip Telecom free government tablet. Among these safety measures are:
Maxsip Telecom tablet has enough Battery
Making sure your device has enough charge is one of the most important things to think about. This is due to the possibility that the resetting procedure will take some time to finish.
If your tablet is not fully charged, it may turn off during the reset process, making it unsuccessful. If necessary, charge the device before you reset it.
Make a Complete Data Backup
Hard resetting your Maxsip Telecom tablet erases all of its important data, as explained in the introduction section. Once you reset the model, a lot of data, including your contacts and your favourite images taken with the tablet, will likely be erased.
Make sure you backup all of your data before initiating the reset procedure, just to be safe. You have various options to choose from when it comes to data backup solutions.
To back up your important data, in this case, you can utilize an external storage or a cloud service.
Removing the SD card
In addition to the previously listed safety measures, it is recommended that you take out your SD card when you reset your Maxsip Telecom tablet. In addition to the SD card, take out the SIM card. After the reset is finished, you can put the SIM and SD cards back in.
How to Reset Maxsip Telecom Tablet – Steps to Steps Guide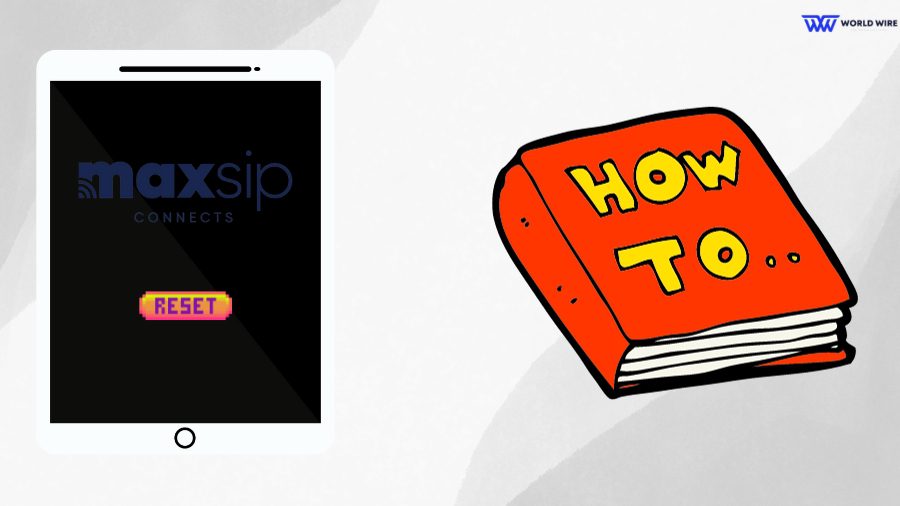 When you consider the previously mentioned issues, it's time for you to reset your Maxsip Telecom tablet. Here are some tips to get you started when resetting your model:
Get your tablet ready
Regarding your Maxsip Telecom tablet, make sure it has enough charge before doing anything else. The battery on the model should be fully charged for the best performance. Make sure you backup all of your data as well. Lastly, if the model has an external SD, remove it.
Initiate the Process of Factory Reset
To reset your Maxsip Telecom tablet, follow these steps:
Make sure your tablet is ready.
Switch it off.
Hold down the volume up and power buttons simultaneously until the tablet's logo appears on the screen.
Release the volume up and power buttons as soon as the tablet's logo shows on your screen.
A recovery mode will be activated on your tablet. At this point, the best way to go through the many options on your screen is to use the volume keys.
Select "Factory data" or "Wipe data," depending on the model of your Maxsip Telecom tablet, to reset it.
Selecting the "Yes" option will confirm that you wish to reset the tablet.
Your system will be reset once you choose the "Reboot system now" option.
Note: Leave the tablets alone during the resetting process. Please don't press any buttons, as it may take 10 to 20 minutes for the reset.
What You Should Do After Resetting Your Maxsip Telecom Tablet
Following the completion of the Maxsip Telecom reset procedure, you must do the following:
Select your preferred language.
Connect the model to a wireless network. You can choose to connect to your home or office Wi-Fi network.
Now that your model is connected to WiFi, you can log in to your Google account.
Restoring your data from Google Cloud is the next step after logging into your Google account.
You can install other programs on your tablet that you might need to use.
Once everything is done you enjoy your tablet and Maxsip Telecom free internet services.
Common Problems After Resetting Your Maxsip Telecom Tablet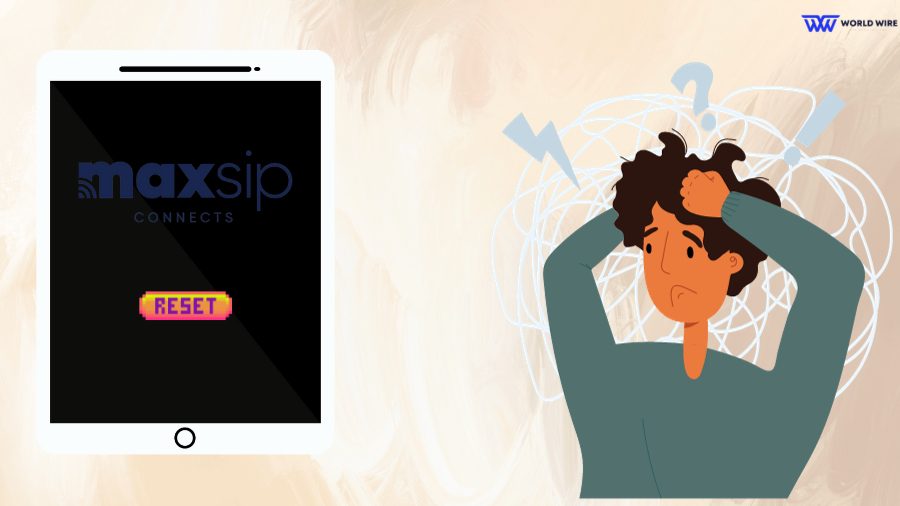 Resetting your Maxsip Telecom tablet may occasionally cause problems. The good news is that these problems can all be quickly troubleshooted and resolved.
The following sections will address such problems and provide the most effective troubleshooting methods:
Tablet not starting
Try charging your tablet before turning it on if it is not starting up as it should. Even better, attempt to turn on the tablet by connecting it to a power source.
Your Google account cannot be logged into
If your password or email address is incorrect, this happens frequently. Select the 'Forgot Password' option and follow the on-screen instructions if you can't remember your email address's password.
Apps not Working
After the Maxsip Telecom tablet reset is done and you try to install an app, it may not work. It could be because of outdated software. In this case, you can update your software to the latest version.
FAQs
Why Maxsip telecom tablet won't turn on?
Your Maxsip telecom tablet may not be turning on as it may have run out of charge. One can connect to the power source and try turning on the tablet.
In addition, it may not turn on if the software crashes; in this case, getting it checked by an expert will be a better option.
How to fix a tablet that won't charge?
The most common reason a tablet isn't charging is because there's a problem with the charger, but there are several potential problems that could be causing the issue: The charger itself is broken. The USB charging cable is faulty or damaged. The tablet's charger port is dirty, damaged or contains moisture.
I have reset my Maxsip Telecom tablet, but still it does not function?
Your Maxsip Telecom tablet may have a hardware or software problem if it is not operating at its best, even after being reset.
In this situation, it may be necessary for you to bring the model to a qualified technician to have it fixed. Even better, get in touch with the customer service department of the manufacturer if you need further help.
Can I recover my data after resetting my Maxsip Telecom tablet?
Sadly, once the Maxsip Telecom tablet reset procedure is finished, you won't be able to retrieve the data from your Maxsip Telecom tablet. But, if you attempt to backup your data somewhere else, you can be sure that you have the option to recover it.
How do you reach Maxsip Telecom Tablet Customer Service for assistance?
To reach the Maxsip Telecom customer service team, call 1(866)629-7471 or email [email protected].
Lastly, you can complete the contact form at "maxsipconnects.com/contact-us." In either case, you will receive the much-needed assistance for the issues you are facing.
Can the factory reset process be stopped in the middle?
Once the reset procedure has started, it cannot be stopped. Stopping the procedure could seriously harm your gadget. This means that before you do anything else, you should always wait for the reset process to finish.
Signup For Our Newsletter