In this article, We are likely to inspect Ron DeSantis Polls over his opponent Charlie Crist. Both are a candidate for Florida governor. Elections for the Florida governor will be held on November 8th, 2022. Ron DeSantis is the current governor of Florida. 
Charlie Crist won the Democratic Party's Primary election. Charlie won by a massive margin of 24%. He received 59.7% of the total votes, while Nikki Fried received 35.3%.
Ron DeSantis Polls: Is he Losing to Charlie Crist?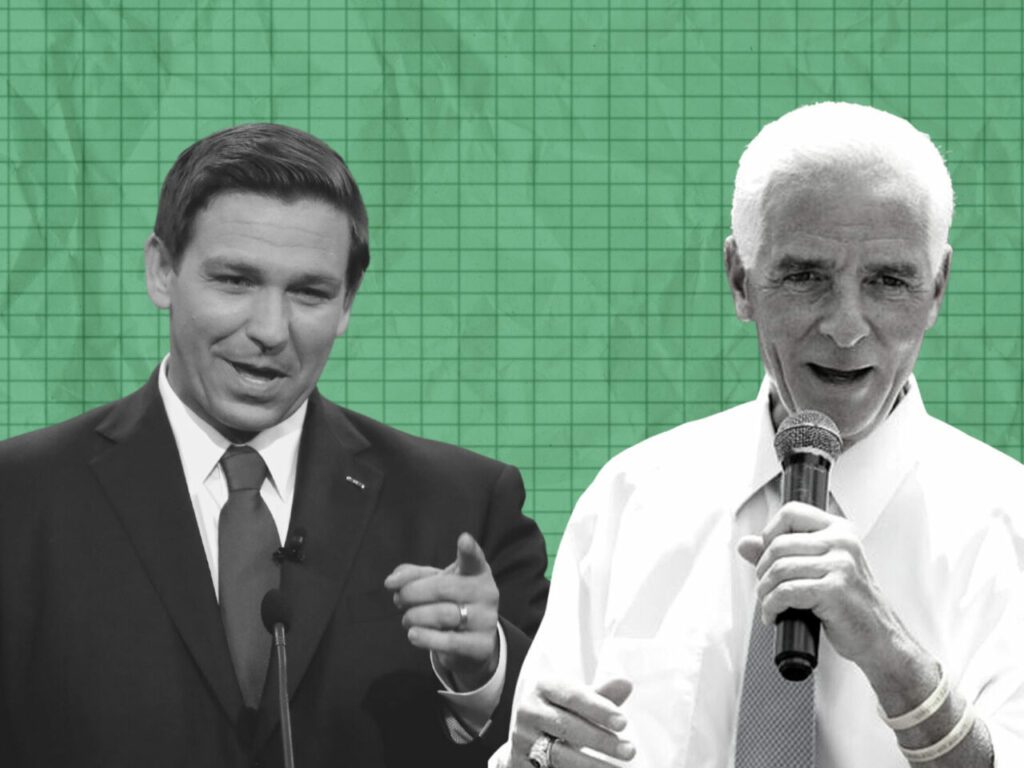 Fresh polling shows Gov. Ron DeSantis with only a 5-percentage-point lead over Democratic challenger Charlie Crist.
Florida Governor Polls: As per the latest poll, the incumbent Governor, Ron DeSantis, is set to return as Governor of Florida again.
Average of Charlie Crist vs. Ron DeSantis Polls(September 2nd)
DeSantis: 49%
Charlie Crist: 44%
Florida Governor Polls (Average of last 3 Polls): 
Charlie Crist: 44%
Ron DeSantis: 49%
Google Search Share (Last 7 Days Average): 
Ron DeSantis: 66%
Charlie Crist: 34%
Social Media Sentiment: 
Ron DeSantis: -34.8%
Charlie Cirst: -26.7%
World-Wire Prediction: Ron Desantis is set to return as a Governor of Florida, but the victory margin will be minimal.
Also, Read | Ron DeSantis vs Charlie Crist: Florida Dem. pick the challenger to DeSantis
Florida Governor Ron DeSantis Polls: Insights and Observations
It appears that Ron DeSantis has lost momentum after Roe vs. Wade. 57% of Floridians disapprove of the recent Supreme Court decision overturning Roe vs. Wade. Also, 59% support gun safety reforms passed by Congress.

Undoubtedly, inflation and the economy are two of DeSantis's most pressing issues, but 50% of voters approve of his performance. Democrats hope that inflation will decline considerably before the midterm elections.

The current polls indicate that some voters haven't decided who to vote for; nearly 22% are undecided.

After Winning Democarte Primary Election, Charlie Crist is to face Ron DeSantis in Florida Governor Race.
Ron DeSantis approval rating 2022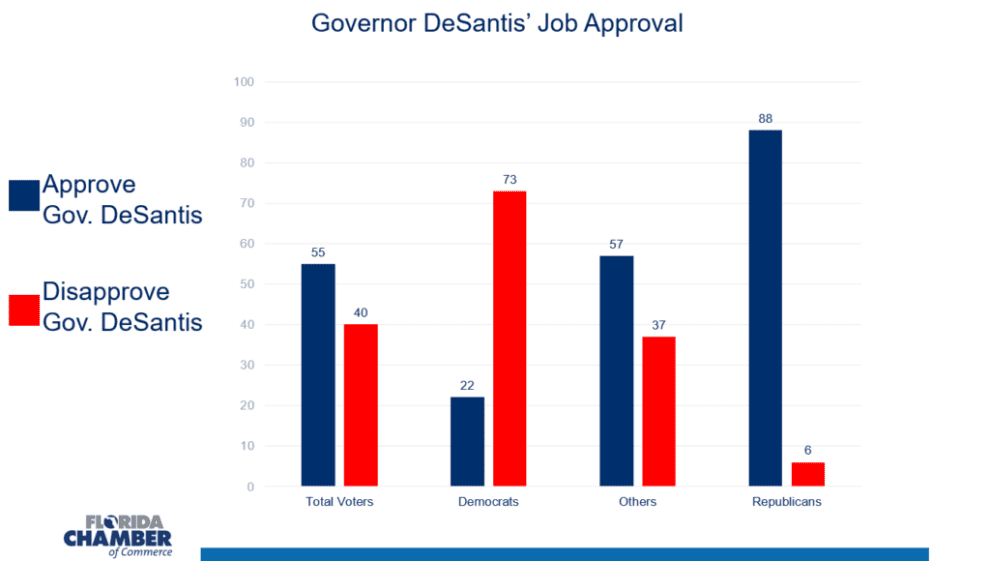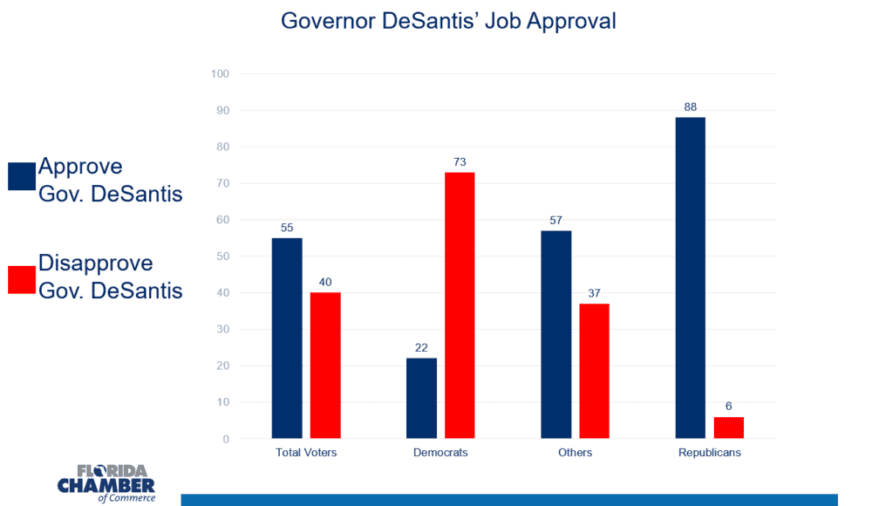 The approval rating of Ron Desantis for his performance as Florida Governor is about 53%.

The economy is Desantis's most decisive metric, with 50% of voters approving of his performance.

Desantis' approval rating in 2022 is the lowest on 'Unifying Floridians', with 43% of voters supporting him and 49% opposing him on this metric.

Ron Desantis's approval rating in 2022 on handling covid-19 is average, with 47% of voters applauding his performance and 48% disapproving.
Education Takes Central Stage in Florida Election
Governor Ron DeSantis has been leading in the polls, and as we move closer to the election, education is gradually becoming a central theme.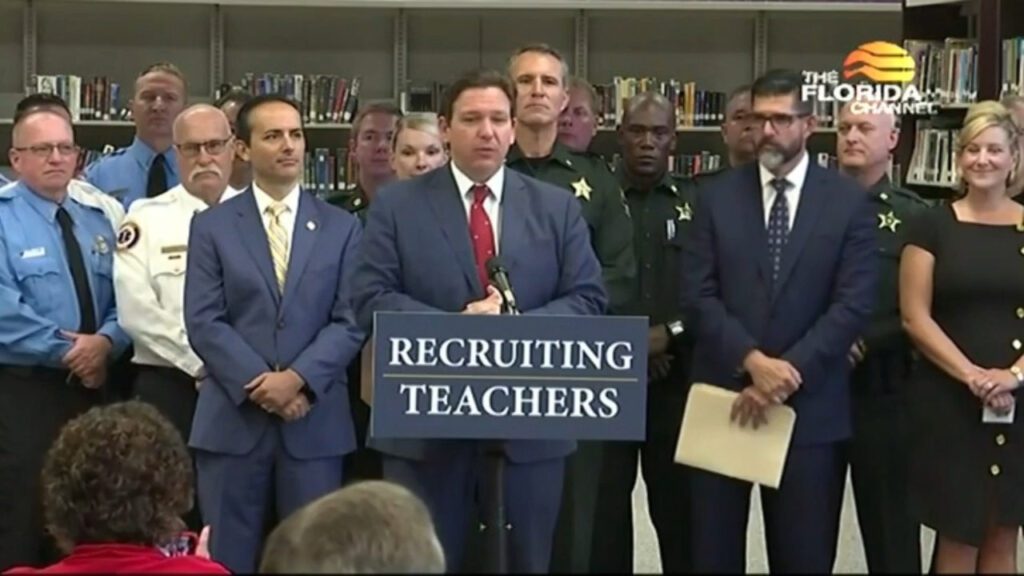 Charlie Crist announced Karla Hernandez-Mats as his running mate for the upcoming Florida Governor election. The message was clear, and he wanted to capture the teachers union's votes.
During the Covid crisis in 2020, Karla Hernandez defied Florida Governor DeSantis' administration, continuing with the mask mandates in the schools and favoring delaying the students' return to school.
Meanwhile, Ron DeSantis has run online ads promoting education. Recently, he suspended four elected Broward County School Board members. They were all believed to be Democrats. He then replaced them with four men, three of whom had an excellent Republican connection.
Ron DeSantis has also proposed the following points to elevate teachers' and students' learning. They are:
The government will offer a one-time bonus to retired military veterans and first responders who commit to teaching full-time for two years as full-time classroom teachers.

Establishes an additional pathway to becoming an educator.

Establishes scholarship opportunities for K-12 teachers to pursue a master's degree.
Ron DeSantis Polls: Social Media Sentiments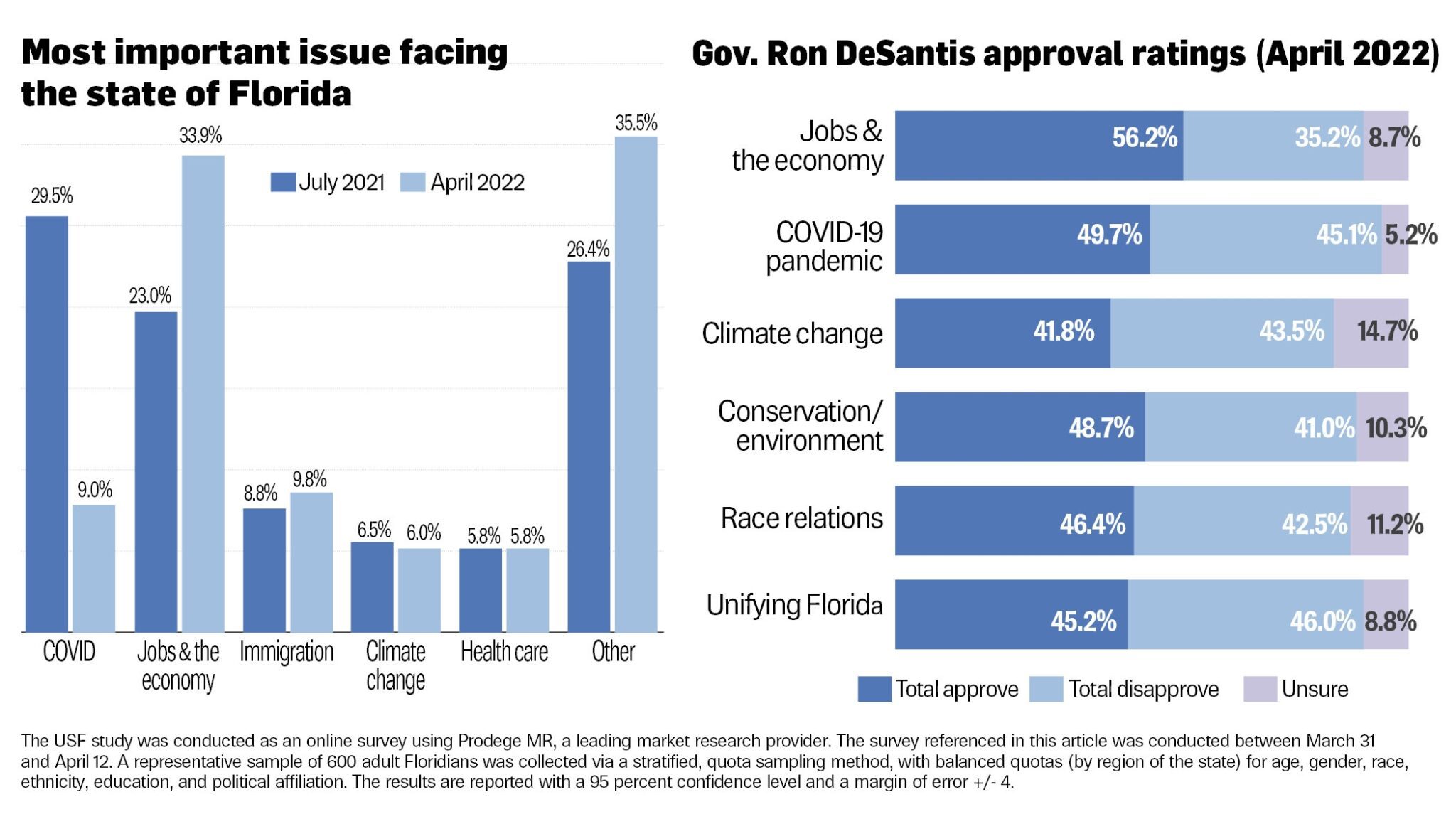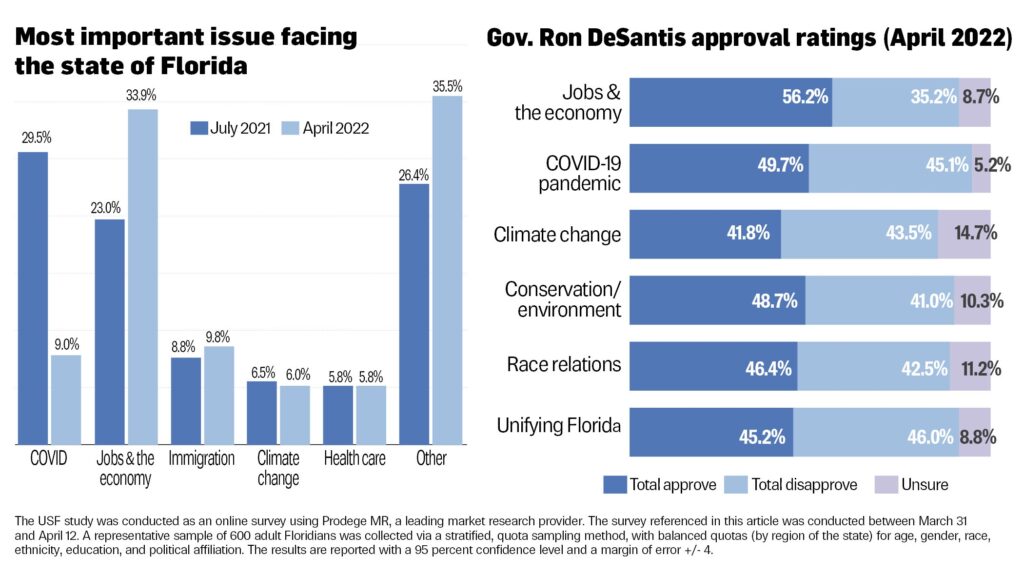 Social Media Sentiment: Charlie Crist has maintained a better net sentiment than Governor DeSantis. The last 7 Days' average shows a highly negative view for Ron DeSantis while beliefs for Charlie Crist are almost positive.
"Floridians strongly oppose Ron DeSantis' extremist agenda of banning guns, books, and banning abortion," said Florida Watch Executive Director Josh Weierbach. 

Subscribe to Email Updates :