Florida Governor Ron DeSantis signed a bill on Wednesday, proposing a law restricting gender-affirming medical care such as puberty blockers or hormone treatment for transgender kids. The enacted law also restricts adults from accessing the treatment without fulfilling certain requirements.
The law mandates the State Board of Medicine and Board of Osteopathic Medicine to form strict regulations to establish standards of practice for physicians providing medical services to such minors.
While transgender adults can receive the treatments, the legislation has imposed several restrictions. According to the new Florida law, Senate Bill 254, adult transgender must obtain written consent on a form developed by the Board of Medicine and Board of Osteopathic Medicine, whose members are appointed by the governor. Also, the law bans the use of telehealth in delivering treatments.
Earlier, such bills were mostly limited to regulating changing rooms and women's sports, but now the law has been expanded to limit healthcare access even for transgender adults. In some cases, the ruling also states to charge parents and doctors involved with child abuse if they provide treatment to transgender youth forcefully.
Though the surgery for minors is extremely rare and only occurs after careful monitoring by multiple experienced medical professionals, several parents of transgender children have challenged the law, filing an emergency request in federal court to prevent its implementation.
DeSantis is about to launch a bid for the 2024 Republican presidential nomination, opposing former president Donald Trump. By legislating this law, he is believed to risk his political career on cultural subjects surrounding LGBTQ rights. With Florida, around 14 other states have prohibited treatments for transgender youth, and many among these are facing legal objections in the courts.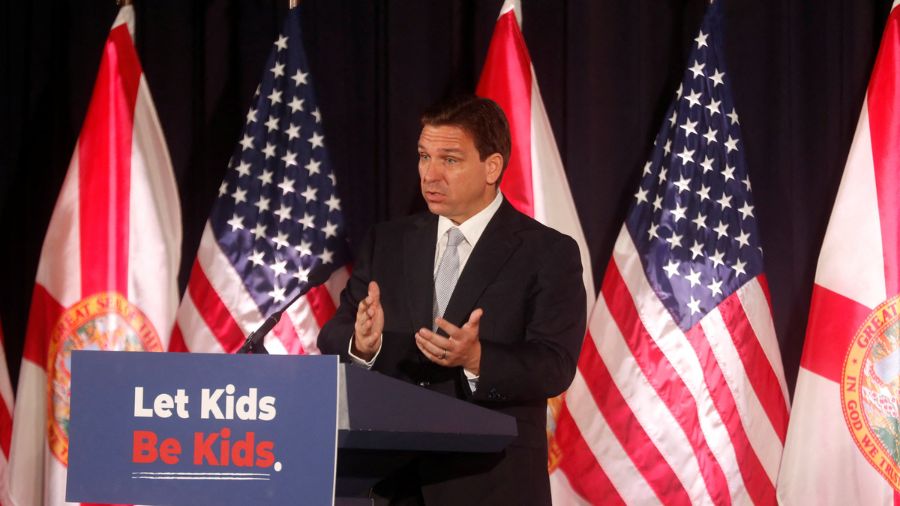 While signing the bill at Tampa, DeSantis said, "This will permanently ban the mutilation of minors."
He also said, "I mean, they are trying to do sex change operations on minors, giving them puberty blockers and doing irreversible things to them."
DeSantis also signed a so-called "bathroom bill" mandating all restrooms or locker rooms at public establishments, from schools, and offices to prisons, to be used exclusively for people "based on their biological sex."
Many Republicans support the law as they doubt the prevailing medical consensus which endorses gender-affirming care and considers it life-saving. Rather, opponents of the transgender healthcare bill claim it is "dangerous and experimental," while some refer to it as chemical castration or child abuse.
According to the Human Rights Campaign information, more than 500 bills involving LGBTQ matters have been proposed nationwide, and at least 48 have been legislated.
The WPATH (World Professional Association For Transgender Health) has criticized the law declaring it interfered with the doctor-patient relationship.
The association's president, Marci Bowers, stated," Florida's bill has produced a chilling effect on the medical community by inserting politics into health care."

Subscribe to Email Updates :