Governor of Florida Ron DeSantis proclaimed the "SunPass Savings Program" launch last Thursday. It's a new toll tax initiative for customers who use Florida's Turnpike System and toll facilities possessed by the Florida Department of Transportation (FDOT). 
SunPass Savings Program by Ron DeSantis
The bill, named "SunPass Savings," will relieve drivers who have to pay a lot of tolls in Florida. SunPass Savings Program will apply for the Floridians from 1st September 2022 and will continue for 6 months. It has been estimated that the SunPass Savings bill will provide $38 million in relief to SunPass commuters. Moreover, the SunPass Program bill will also include other Florida facilities (E-Pass, Uni, and LeeWay).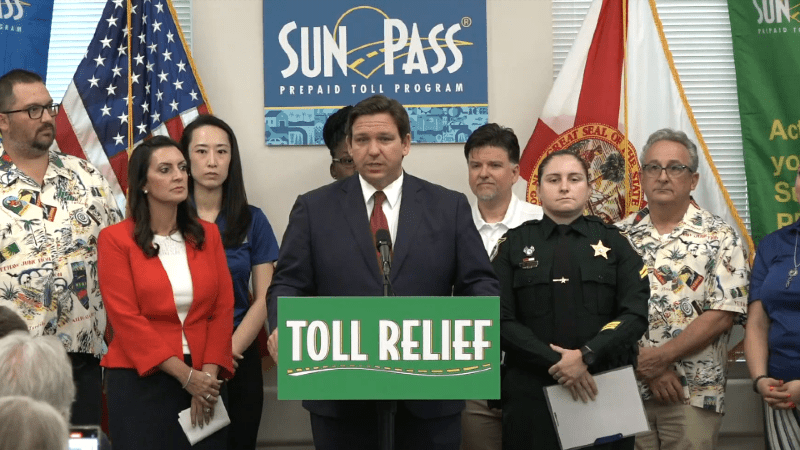 DeSantis said, "This will end up returning nearly $40 million to SunPass customers over these six months,". Besides, Florida's Governor Ron DeSantis told the Legislature to take the required actions during next year's session so more Floridians could be benefited from the toll tax."
Gov. DeSantis Announces the SunPass Savings Program https://t.co/z2raPTushM

— Ron DeSantis (@GovRonDeSantis) August 25, 2022
The SunPass Bill will not apply in some toll tax areas or roads controlled by the Miami-Dade Expressway Authority and Central Florida Expressway Authority. Those drivers who use toll express on routes such as Interstate 95, Interstate 75, Interstate 595, and the Sawgrass Expressway will be applicable for the SunPass Bill and benefit from the bill. 
For the next six months, our new SunPass Savings program will provide discounts for hundreds of thousands of commuters that use toll roads – providing relief for Floridians and their families. pic.twitter.com/atzib6xEu1

— Ron DeSantis (@GovRonDeSantis) August 25, 2022
Still, Ron DeSantis has assured Floridians to expand this plan all over Florida after his first run. He has also asked legislatures to renew the new account so all Floridians could benefit from this bill.
 FDOT Secretary Jared W. Perdue, P.E put forth his views on the SunPass Bill and said that The SunPass Savings program was a way for them to give back to their loyal customers; he thanked them for their continuous support. He further noted that FDOT and Florida's Turnpike Enterprise were proud to offer that additional cost-saving benefit.
Governor Ron DeSantis on SunPass Savings Program
Today, @GovRonDeSantis and @FDOT_Secretary Jared Perdue announced the SunPass Savings Program to provide SunPass commuters with much-needed relief: https://t.co/0x4pAckvRp pic.twitter.com/5k8nM5pcNq

— FLORIDA DOT (@MyFDOT) August 25, 2022
Florida's Governor Ron DeSantis said, "This program will help frequent SunPass customers keep more money in their pockets during growing inflation. Florida families who depend on these FDOT facilities for a convenient commute to work will benefit from these savings. We will, of course, seek to enact greater savings for commuters in the next legislative session."
How does SunPass Saving Program Work?
 Traveler's who possess two-axle vehicles will get variable distinctions on their accounts. According to the criteria prepared, the SunPass Bill will offer customers with approx 40 paid transactions a month a 20% credit to their SunPass invoice. Customers with 80 or more paid transactions will get a 25% monthly credit. In Conclusion, customers using FDOT Turnpike facilities for their daily travel spend an average of $50 per month on tolls.
In short:
40-70 paid transactions per month = 20% credit

80+ paid transactions per month = 25% credit
Where to Get a SunPass in Florida?
 Below are some steps given by which you can get a SunPass in Florida very quickly. Here you go!
Retail Zones
First, purchase a SunPass transponder at any Florida retail locations, including Publix, CVS Pharmacy, and Walgreens. Then visit the website of SunPass at SunPass.com or download the SunPass mobile app to start your SunPass.
Walk-In Centers
You can quickly activate your SunPass by visiting one of our walk-in centers to purchase and start your SunPass.
Customer Service Headquarters
Another way to get a SunPass or activate it if you already have one is by calling the SunPass Customer Service Center at 1-888-TOLL-FLA (1-888-865-5352).
Call the SunPass Customer Service Center at 1-888-TOLL-FLA (1-888-865-5352) to purchase and activate a SunPass transponder. You will get your transponder within 4 to 5 business days via mail.
Official Website SunPass.Com
Visit the website of SunPass to activate or get a SunPass transponder.
Also, Read | Ron DeSantis vs Charlie Crist: Florida Dem. pick the challenger to DeSantis
SunPass Takes You Places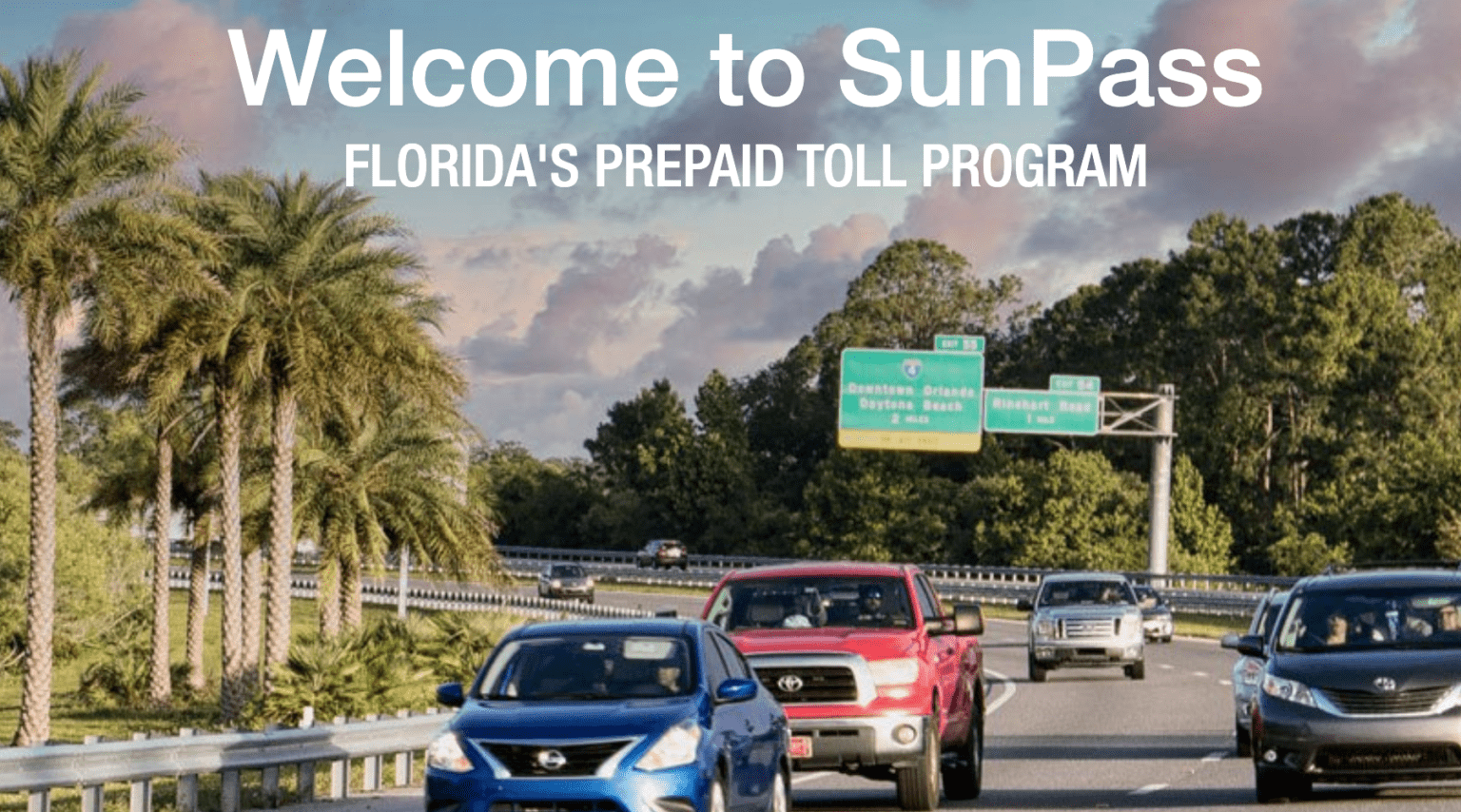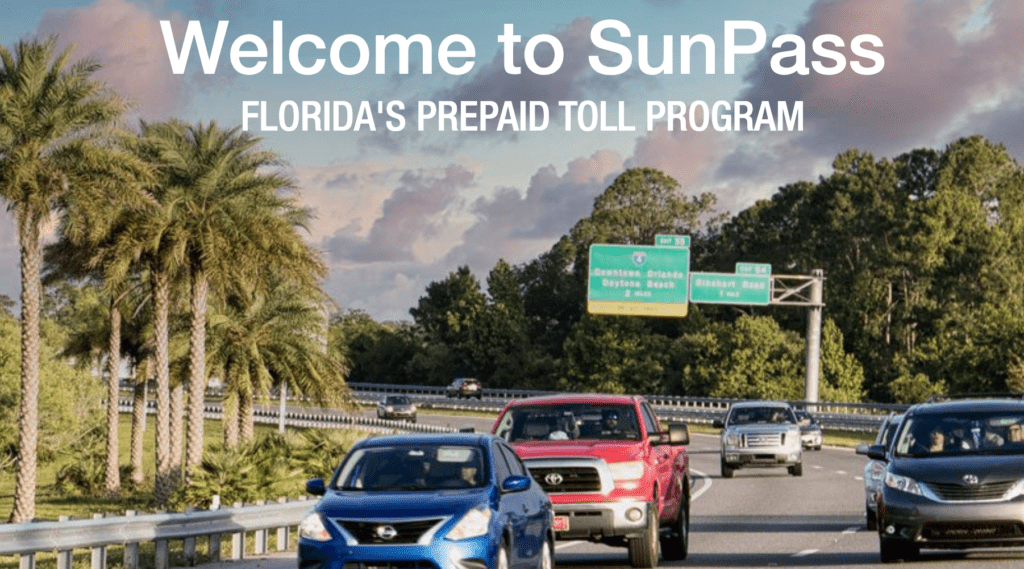 Before knowing what place SunPass takes you to. It is essential to understand what exactly SunPass is. SunPass is a prepaid program for Florida and the most selected mode of payment for tolls. Many toll roads in Florida are changing to all-electronic, no-cash tolling, so in this situation, you should get a SunPass. 
You can save an average of 25% on your tolls; driving Florida's toll roads with a SunPass transponder means no nuisance, no issue, whatever route you choose. Besides, if you have SunPass Mini and SunPass PRO, you can quickly go across Florida, Georgia, and North Carolina. 
Users can easily travel toll roads in the following 19 states such as Delaware, Florida, Georgia, Illinois, Indiana, Kentucky, Maine, Maryland, Massachusetts, Minnesota, New Hampshire, New Jersey, New York, North Carolina, Ohio, Pennsylvania, Rhode Island, Virginia, and West Virginia by partnering with E-ZPass.
What is SunPass Pro Membership?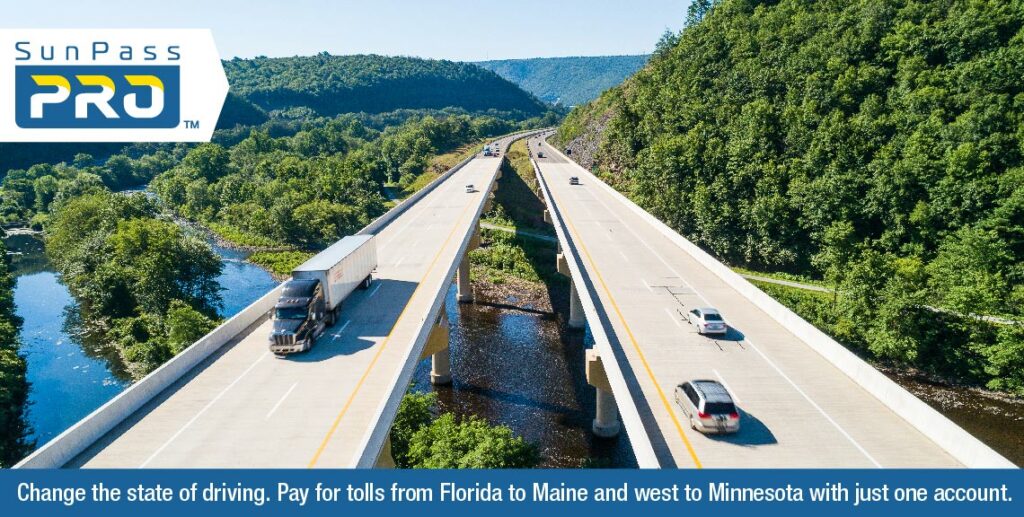 SunPass PRO is a portable transponder in Florida, Georgia, North Carolina, and wherever E-ZPass is received. It offers drivers the comfort of paying tolls from Florida to Maine and west to Minnesota. It allows nonstop and convenient travel with just one toll account. 
It applies to only two-axle vehicles and is accessible to consumers who use SunPass or other Florida transponders. The SunPass prepaid program offers the lowest toll rate in Florida compared to the different TOLL-BY-PLATE rates. SunPass is now only accepted in 15 states but will soon be acceptable in more states.
Lieutenant Governor Jeanette Nuñez on SunPass Savings Toll Program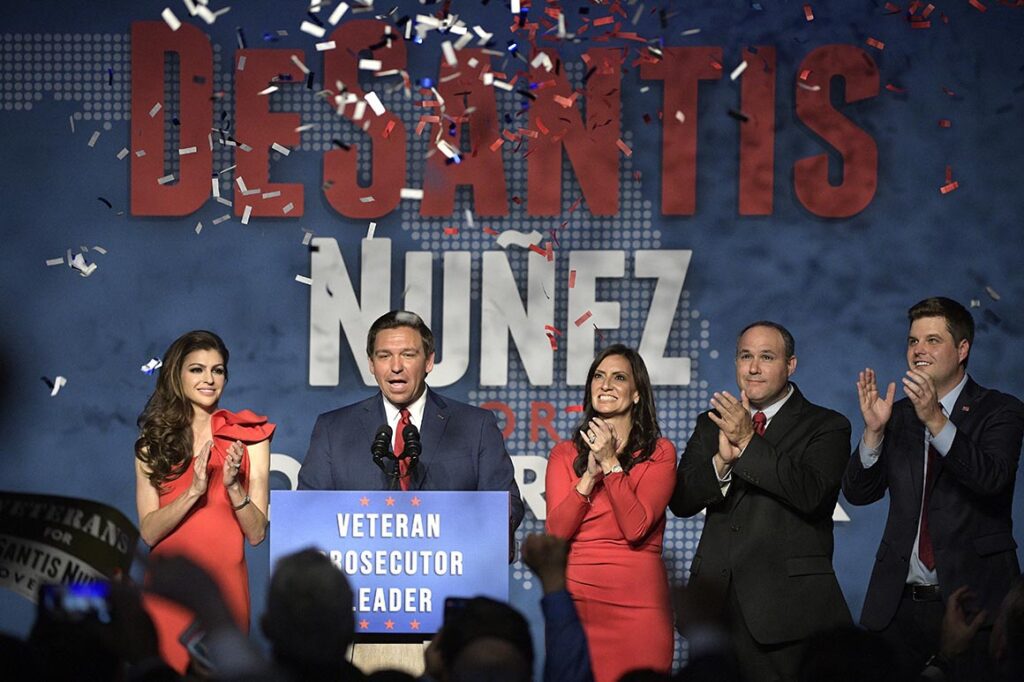 Lieutenant Governor Jeanette Nuñez said, "As a Miami resident, I know how difficult it can be to battle the traffic and the difference it can make in the daily commute to take a toll road. 
Also, Read | Is the Florida Governor Ron DeSantis Hispanic?
This SunPass Savings program is going to make the average cost of the daily commute more affordable without having to sacrifice time and efficiency. I want to thank Governor DeSantis and the Florida Department of Transportation for working together to make a real difference for Floridians in the face of rising Bidenflation."

Subscribe to Email Updates :