T-Mobile recorded the maximum internet speed in the recent Ookla speed test and has thus outperformed the other leading wireless network operators.
Here are the details of the news.
T-Mobile Outperforms Verizon and AT&T in Wireless Speed Test
T-Mobile has outperformed Verizon and AT&T in wireless speed tests, again proving that it is the top reliable network in the United States.
Ookla conducted wireless speed tests to analyze the speed and performance of the internet for different carriers. In the third quarter, T-Mobile came up with an average download speed of 163.6 Mbps, more than double what two other top networks in the country achieved.
With this amazing speed, T-Mobile has surpassed Verizon's 75.7 Mbps and AT&T's 72.6 Mbps in the test.
Also, read – Is T-Mobile's New Home Internet Modem a Copycat or a Game-Changer?
However, T-Mobile's recorded download speed has been slightly less than the speed of 164.76 Mbps for Ookla's second quarter in the month of July this year.
On the other hand, Verizon and AT&T have recorded slight improvements in their average download speeds during the third quarter compared to a download speed of 72.61 and 66.16 Mbps, respectively, in the second quarter.
Check Out Other headlines – T-Mobile Plan Migration: Easy Steps to Keep Your Current Plan 
T-Mobile has maintained its lead in offering mobile services and won almost every Ookla measured in the test.
According to Ookla's findings, T-Mobile had the fastest average upload speed at 1.3 Mbps, followed by Verizon at 8.7 Mbps and AT&T at 7 Mbps.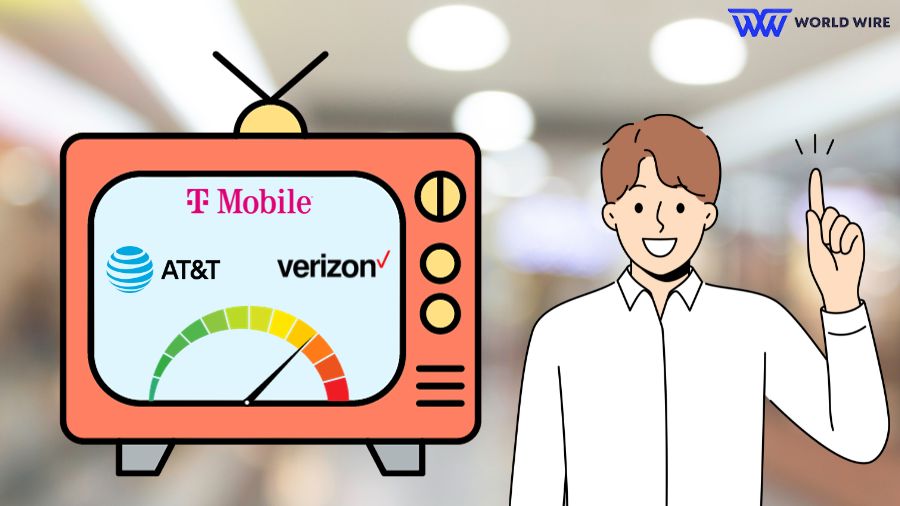 Although Ookla is one of the many wireless measurement firms, its findings overlap with other firms, such as Opensignal, which has recognized T-Mobile's terrific download speed despite labeling Verizon to have the best 5G connectivity.
You can get Free Internet via T-Mobile's various programs; click here to Apply for T-Mobile Free Internet Plan via ACP. 
T-Mobile's ever-enhancing performance can result from many factors, the primary being the effective use of resources such as wireless spectrum that the carrier acquired from Sprint's acquisition.
These extra airwaves appear to have allowed T-Mobile to develop its 5G network extensively and resulted in increasing its customer base.
You may also like – How to Switch from Verizon to T-Mobile.
Regardless, it is worth noting T-Mobile may lack coverage in certain areas as compared to its competitors. Therefore, the download speed may vary based on different geographical locations.
Signup For Our Newsletter