This article covers everything about Ted Budd net worth, early life, and other things about his personal and political life.
So, without any further ado, let's get started –
Ted Budd Net Worth 2022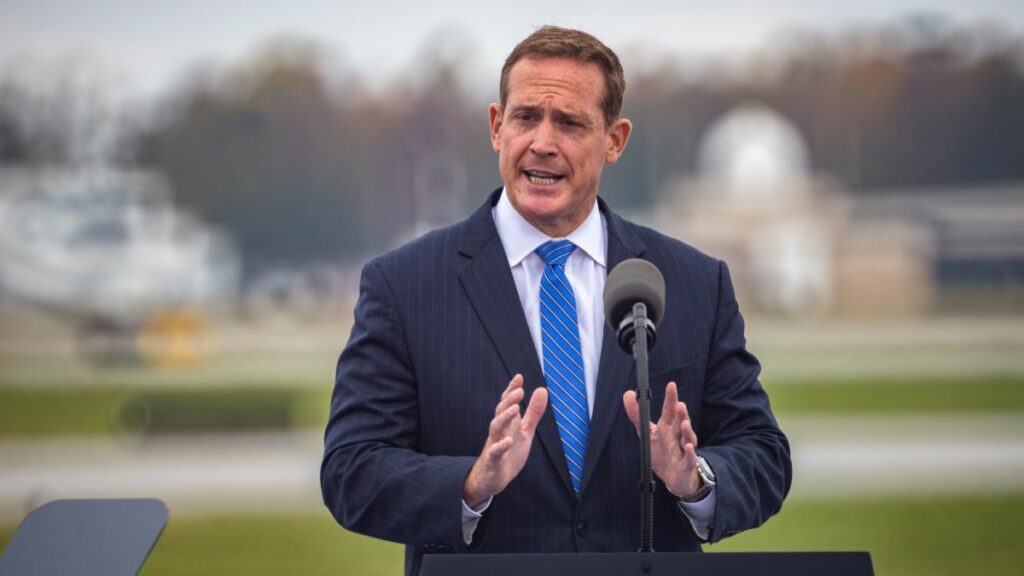 Ted Budd net worth is estimated at around $6.4 million, making him one of the wealthiest U.S. politicians.
He has amassed such big wealth through his career as a legislator and his businesses. He receives a yearly salary of at least $174,000 as a legislator.
According to Business Insider, he operates a gun store and shooting range in North Carolina called ProShots, and the company is worth $1 to $5 million.
The Budds provided AgriBioTech with a $10 million loan, which was repaid with interest totaling more than $25,000. Later, the business filed for bankruptcy.
Early Life of Ted Budd
Tedd Budd was born in 1971 in Winston-Salem, North Carolina. His dad had a facility-services business, but the family relocated to Davie County outside of Advance when Ted was young.
Budd graduated in 1990 from Davie County High School and then transferred to Appalachian State University, where he eventually earned a degree in business.
He obtained his master's degree in business administration from The Wake Forest University School of Business.
In 1991, while on a mission to the Soviet Union, Budd met his present wife, Amy Kate. The couple has three kids, and the family resides on the farm where Budd was raised in Davie County.
In the subsequent primary for the Republican nomination for the 13th District in the 2016 elections, Budd ran as one of 17 candidates. Budd won his primary with 20% of the vote.
In the general election, he ran against Bruce Davis, a former Guilford County Commissioner. Budd received 56% of the vote, winning the race.
Ted Budd Endorsements


Tedd was recently endorsed by former President Donald J. Trump. Trump said, "This gentleman is going to be your next Senator, someone you'll be very proud of. He'll fight like hell. I'm giving him my complete and total endorsement."
Besides Donald J. Trump, Nikki Haley also endorsed him, saying, "North Carolinians are sick of out-of-control spending, rising crime, and government that wants to control them. That's why I'm supporting Ted Budd. He's a pro-freedom, pro-law enforcement, pro-parent, a small business owner who understands the best government is one that gets out of the way."
Other than these, Ted also received endorsements from North Carolina Lt. Governor Mark Robinson, Former Speaker of the House Newt Gingrich, Congressman Jim Jordan, U.S. Senator Ted Cruz, and the Organization of Gun Owners of America.
Closing Comments
There you have it – a detailed article covering Ted Budd net worth, early life, and other things related to Ted Budd's life. With that said, here I am wrapping up this article. If you have any questions, feel free to shoot them in the comment section below. Our team will try to respond ASAP.

Subscribe to Email Updates :