TracFone SIM Card Activation – TracFone is one of the best platforms to get prepaid cell phone service without a contract in the United States. It works as a mobile virtual network operator (MVNO), giving customers access to the best mobile phones, low-cost plans, and other services by using the infrastructure and customer bases of the four major carriers (Verizon Wireless, AT&T, T-Mobile, and Sprint).
This article covers detailed information on the TracFone activate SIM card process, information about Trac Phone activation, and other things that are required for TracFone SIM card activation.
So, without any further ado, let's get started –
Why do you need to Activate your TracFone SIM Card?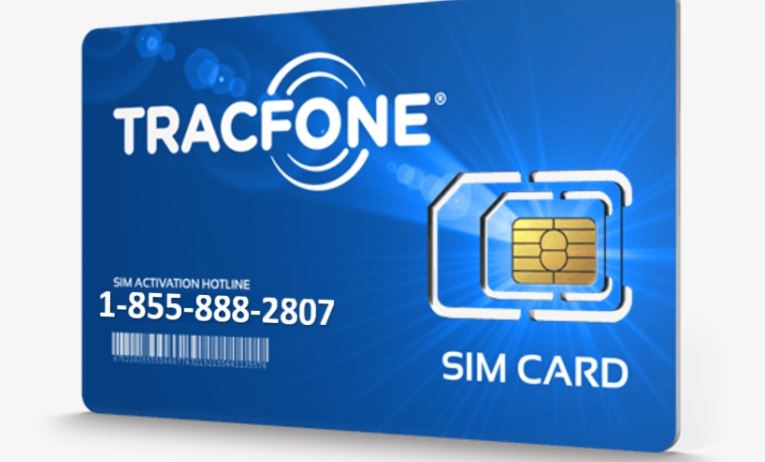 You can buy TracFone cell phones and SIM cards, but you cannot use them unless you have activated your TracFone SIM card. This is the reason it is very important to activate your TracFone SIM card.
What to check before and after activating a TracFone SIM Card?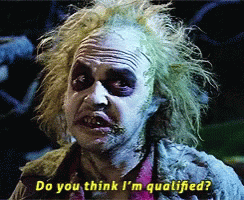 Before TracFone SIM card Activation, you must ensure you meet a few important requirements mentioned below –
The first thing you need to check is to ensure that your phone is unlocked and works with TracFone. Some smartphones work with all four networks because they use both GSM and CDMA technology.
Customers can bring their own device (BYOD) to TracFone, keep their current number, or get a new one. If you are bringing your own phone, check if it is compatible, get an activation kit, and choose a plan that meets your needs. Go to tracfone.com/keep-your-own-phone to find out if your phone will work.
Before using your TracFone new sim card, you must choose a plan that works for you. Choose a plan based on how many call minutes, texts, and high-speed data you need and your budget. If you're already a customer, you can enter your phone number or IMEI on their website to find out which plans are compatible with your device. You can find out about the current TracFone plans at tracfone.com/shop/plans.
Make sure you have everything you need before you start the TracFone activation process. To turn on a new TracFone smartphone, you need the phone and the red activation card with the serial number, and for your older phone to work with TracFone, you'll need the phone itself, a TracFone SIM card kit, and an airtime card or a credit card to buy airtime.
Call their customer service to activate your TracFone SIM card or visit tracfone.com/activation/selectdevice. After putting in the necessary information, follow the instructions on the screen. TracFone usually activates SIM cards in just a few minutes, but sometimes the process takes up to two days.
After you've turned on your SIM card, make a few test calls, send a few test messages, and make sure you can send and receive data. If something needs to be fixed, try turning the device off and on again, or wait 48 hours after activating the card before testing its performance.
The easiest way for TracFone SIM card activation
As discussed in the last section, activating your TracFone SIM card is easy, and you can do it over the phone or online at tracfone.com/activation/selectdevice.
If you'd activate your SIM card over the phone, call the company's customer service number, choose the activation option, and follow the voice prompts.
How to do TracFone SIM Card Activation Online
This simple activation method will work whether you're starting from scratch with a new smartphone, upgrading from a feature phone or another smartphone, or even going for a TracFone BYOP device –
Go to https://www.tracfone.com/activation.
Choose the "New Phone" or "Keep your own phone" option.


Select the adequate option – I want a new number, or I want to keep my number.
 Follow all of the asked steps.
That's it. This is how you can activate your TracFone SIM card.
Can I get a new TracFone SIM card if I lose or have one stolen?
If your TracFone SIM card gets lost, stolen, or broken, you can get a new one. Call TracFone at (800) 867-7183 to talk to a representative and get started. All you have to do is listen and do what they say. You can also use the live chat if you want instant help.
Make sure to keep your phone's serial number and phone number handy.
What problems may arise while activating your Tracfone SIM card?
One of the most common problems that TracFone users face is the error message that says "Invalid SIM Card." You may face some other issues too. However, if anything happens, you can try these things –
If you have trouble activating the SIM card, get in touch with TracFone's customer service team. There is a toll-free phone number (1-800-867-8713) and live chat for your convenience.
If you get the wrong phone or SIM card, you can either return the device and get a full refund or trade it in for a new one with a new SIM card.
How to troubleshoot the TracFone Invalid SIM Card issue?
There could be more than one reason your phone says, "Invalid SIM card." One common problem is that your SIM card's activation server may give you an activation policy that doesn't work with the SIM card you have on your phone.
Try one of these solutions if your TracFone shows an "Invalid SIM" message to fix it –
Restart the phone manually
If your SIM card isn't working, you can fix the problem by restarting your phone. To turn it off, press and hold power and volume down keys simultaneously for 20 seconds.
Wait until the maintenance boot mode is done loading before choosing "Normal boot." You can choose by using the volume controls. Choose "Normal boot" and wait for it to load for two minutes.
Reset the SIM card
If you put your SIM card wrong or think network problems are to blame, you'll need to remove it and put it in again. You must turn off your phone, open the SIM card slot, and take out the SIM card.
Put the SIM card back in the phone after about 20 seconds. Check the way your SIM card is facing again, and turn on your phone to see if you can get network signals.
Look for bad apps on your device
There's a chance that your phone's network and phone problems were caused by apps that weren't working right. To be safe, remove any third-party programs you do not recognize.
Which phones are Tracfone SIM cards compatible with?
Once unlocked, most GSM and CDMA cellphones will function with a TracFone SIM card. If you're still unsure, go to tracfone.com/keep-your-own-phone and check if your phone is compatible with a TracFone SIM card.
FAQs about Tracfone SIM Card Activation
What is the cost of TracFone SIM Card Activation?
You can activate a TracFone for free; however, you must purchase either a red activation card with the serial number or an activation kit and airtime card.
How long does it take for TracFone SIM Card Activation?
In most cases, your SIM card and service will be activated instantly, but in a few cases, this may take up to 48 hours. Contact customer support if the card and service have yet to be authorized after 48 hours.
How can I track the status of my TracFone SIM card?
You can check the status of your TracFone SIM card by making two test calls. Before making your first call, make sure the ROAM or ROAMING icons are not visible on your TracFone. Use a conventional phone call to contact your TracFone, and it rings; it's on and ready to go. Now, make a second test call from your TracFone to your landline. When the bell rings, the card is ready to use.
Should I reactivate my TracFone SIM Card if I purchase a New Phone?
If you get a new phone, you should repeat the activation steps above with the new or old SIM card.
Can I use the SIM card from my prior TracFone phone when I acquire a new phone?
Your previous SIM card should continue to work when you activate your new phone unless it has been deactivated. However, this may not be the case because the serial numbers on the SIM card and the phone are linked.
Do I need to activate a new TracFone SIM card, or can I use my old TracFone SIM card?
If you want to use your TracFone SIM card in another phone, you need to reactivate it.
How can I find out which carrier TracFone uses in my area?
To determine if you are covered, go to tracfone.com/coverage/check.
Can I sell my old TracFone with the SIM card still in it?
If you have fully paid off your device, you can sell it with your SIM card; however, you will most likely lose any associated data or phone number.
Is it okay if I give my TracFone to someone else?
Yes. The new owner of your TracFone will need to contact customer care to request a replacement SIM card.
Is it possible to reactivate a TracFone SIM card previously activated?
A SIM card that has been deactivated cannot be used again. In addition, when a SIM card is deactivated, the corresponding phone number is returned to the pool of unused numbers. As a result, when a SIM card is disabled, the phone number linked with it is also removed.
Which mobile networks are TracFone SIM card compatible?
TracFone SIM cards work with both CDMA and GSM networks.
Is the TracFone SIM card compatible with 5G?
TracFone SIM cards are 5G network compatible.
Will my TracFone minutes run out?
Tracfone airtime minutes added to your phone will not expire if you maintain active service and utilize it within six months for smartphones and 12 months for regular mobile phones.
Do TracFone SIM cards allow for the installation of more minutes?
To add minutes to your phone, go to TracFone's Redeem Airtime or Add Airtime menu and enter the PIN from an airtime card or retailer cash register receipt. Additional minutes can also be purchased by contacting customer support by phone or online.
What use does the TracFone BYOP 4G LTE Activation Kit serve?
If you intend to activate a mobile phone purchased elsewhere and bring it to TracFone for service, you must purchase TracFone's activation kit. It works with most CDMA and GSM phones and has micro and nano 4G LTE SIM card sizes.
Where can I find a list of TracFone SIM cards supporting carrier networks?
TracFone is compatible with the four main networks in the United States: Verizon, AT&T, T-Mobile, and Sprint. A TracFone SIM card can be used in any GSM or CDMA phone from any of the four main carriers because the organization accepts BYOD. You can check tracfone.com/keep-your-own-phone to see if your current or former carrier is compatible with TracFone SIM cards.

Subscribe to Email Updates :