After investigating hush money payments made to adult star Stormy Daniels, a Manhattan grand jury indicted Donald Trump, making him the first former American president to be charged with a crime even as he launched another presidential bid.
Since the indictment is still sealed, the actual charges are not yet revealed. According to a report by CNN published on Thursday, Trump is charged more than 30 corporate fraud charges.
Trump maintained his innocence and declared he would not withdraw from the 2024 presidential run. He alleged that Bragg, a Democrat, was trying to thwart his chances of defeating Joe Biden in the race for reelection.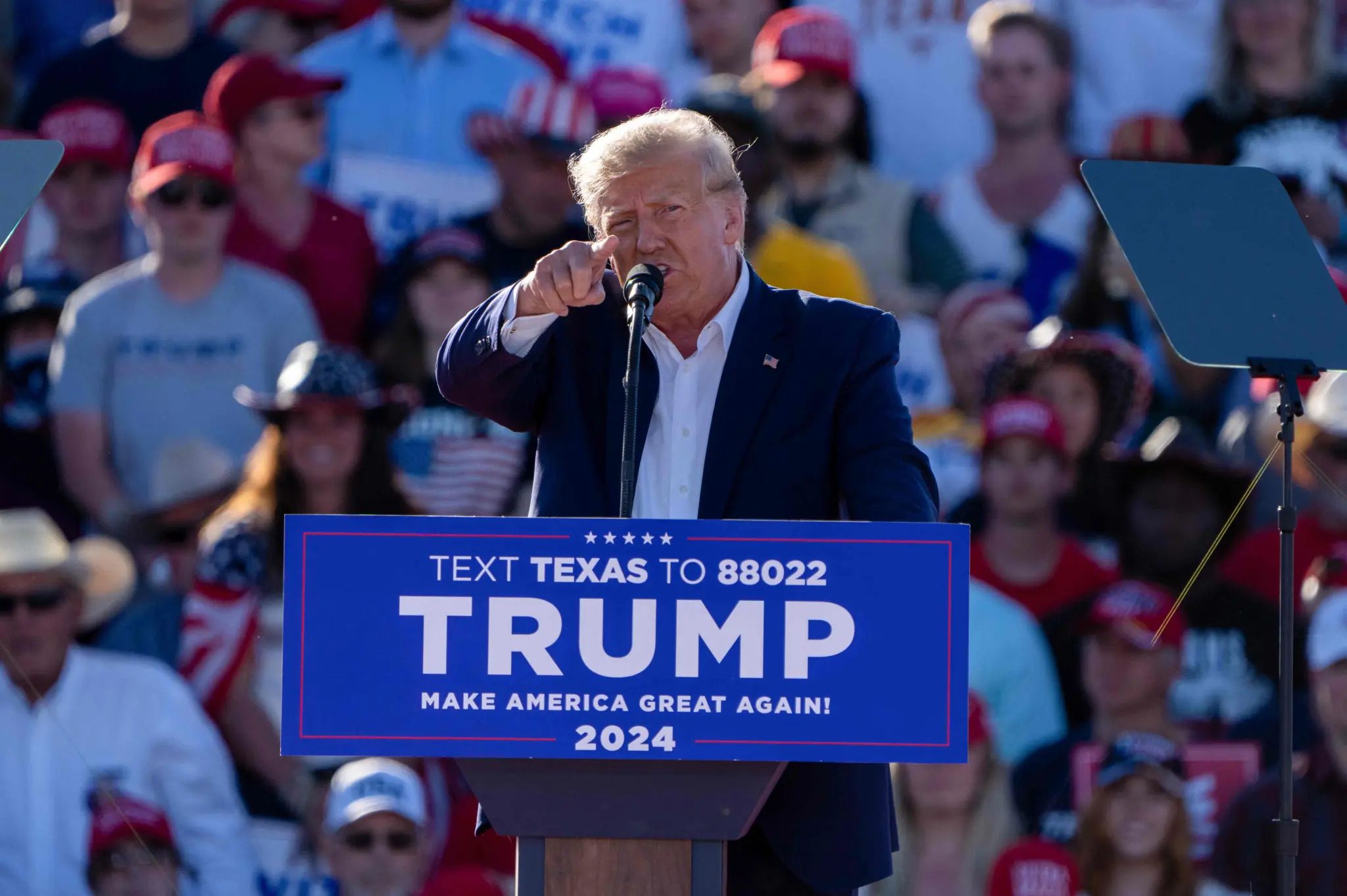 In a statement, he described it as "political persecution and election interference at the highest level ever."
Shortly after, Trump urged his supporters to donate money for legal expenses. According to his campaign, he has raised over $2 million since wrongly predicting on March 18 that he would be arrested four days later.
According to polls, Trump is currently in favor of winning the Republican nomination in 2024. Several possible rivals, including former Vice President Mike Pence and Florida Governor Ron DeSantis, supported him on Thursday.
Also, Read | Trump Texas Rally Falls Quiet After He Mocks Ron DeSantis
Pence stated, "this will only serve to further divide our country."
Charles Schumer, the leading Democrat in the Senate, said, "I encourage both Mr. Trump's critics and supporters to let the process proceed peacefully and in accordance with the law."
A judge may decide to publicize the charges in the upcoming days. At that point, Trump must travel to Manhattan for fingerprints and other formalities.
Bragg's office claimed to have spoken with Trump's lawyer to coordinate a surrender. A court official predicted that the surrender would probably occur next Tuesday.
Trump's attorneys, Susan Necheles and Joe Tacopina, vowed to "vigorously fight" the charges.
One of the many legal issues that Trump faces is the Manhattan investigation.
Last year, Bragg successfully brought tax-fraud charges against Trump's company, which resulted in a $1.61 million criminal fine.
According to a person familiar with the case, the judge who presided over that case, Judge Juan Merchan of the New York Supreme Court, is anticipated to rule over this case as well.
Meanwhile, other Republican voters could get weary of the controversy, and Trump might use the case to inflame his core supporters. In a recent Reuters/Ipsos survey, 44% of Republicans said he should withdraw from the race if indicted.
Some protesters held signs while criticizing Trump. They stood in silence outside the courthouse. As a result of Trump's call for worldwide protests on March 18, authorities increased security surrounding the courthouse. It was done considering his followers' attack on the U.S. Capitol on January 6, 2021.
Signup For Our Newsletter