Greg Steube, a Republican from Florida, was thanked by Donald Trump while he shared a video where the congressman mispronounces Trump's name as he endorses. Greg Steube says he supports Donald J. "Chump" for the presidential election in 2024.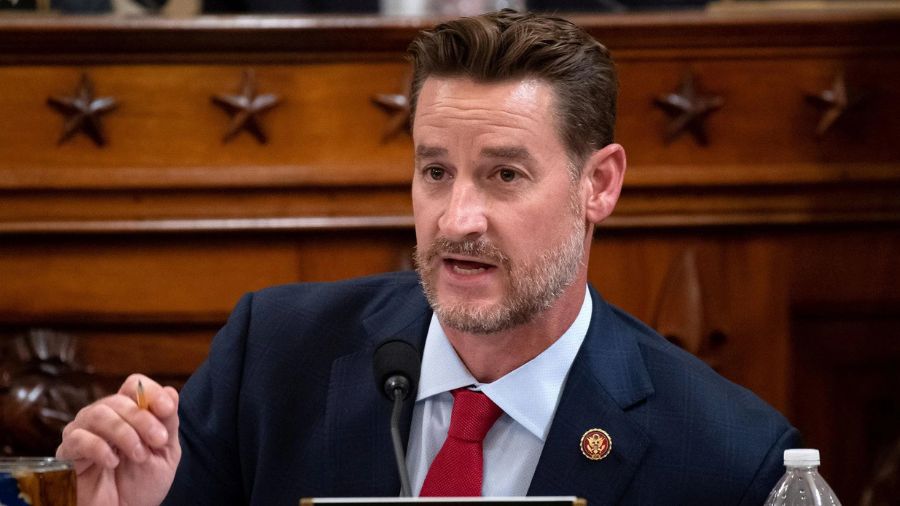 Before being chosen to serve a third term representing Florida's solidly Republican 17th Congressional District in November, Steube received Trump's endorsement. However, while promoting the former president on Newsmax, it appeared like Steube made a mistake on Monday. A short while later, Trump shared a video of the incident on Truth Social, possibly ignorant of the blunder.
Steube appeared on Rob Schmitt Tonight and appeared to say, "I'm happy and honored to endorse Donald J. Chump for president in 2024." "He's the only one who can undo all these disastrous Biden administration policies on Day One."
Rep. Steube (R-Fla.) announces he's supporting Trump pic.twitter.com/3bL2cBl9z2

— Acyn (@Acyn) April 17, 2023
When questioned about Republican Florida Governor Ron DeSantis' probable presidential run, Steube added that his endorsement "wasn't a difficult decision." The congressman advised DeSantis to "finish out his term and support former President Trump."
Following the "Chump" endorsement, a minor wave of mockery for both Trump and Steube started trending over Twitter about the nickname for the former president.
According to an NBC News article released on Wednesday, Steube and five other Republican members of Florida's congressional delegation received calls from DeSantis campaign staffers. Ron DeSantis has not declared his candidature, but it is widely assumed that he is putting together a campaign to oppose Trump.
"The silver lining for Desantis [sic] here is that nobody listens to Greg Steube," Filipkowski concluded.
Republicans appeared to be largely indifferent to the apparent blunder.
Since being elected to Congress for the first time in 2018, Steube has been a steadfast backer of Trump. According to the Sarasota Herald-Tribune, he assisted in planning a "Trump Train" vehicle parade during the 2020 presidential election.
Steube joined 146 other Republicans who opposed the certification of President Joe Biden's victory in 2020 shortly after a crowd fuelled by false accusations that the presidential election was "stolen" from Trump stormed the U.S. Capitol on January 6, 2021.

Subscribe to Email Updates :