Trump to Speaks at the NRA Annual Meeting at Indianapolis. Former President Donald Trump will visit Indianapolis this month and attend the NRA annual meeting. The Former president will be present in the meeting to address the crowd.
Following this week's incident in Nashville that killed three nine years old and three school staff members in their 60s at a private Christian school in the city, the NRA's annual conference will be held in Indianapolis the following month. The murders have sparked a new round of discussion in the United States about gun safety and control. After such shootings, the NRA, one of the nation's most well-known gun rights groups, has frequently received criticism.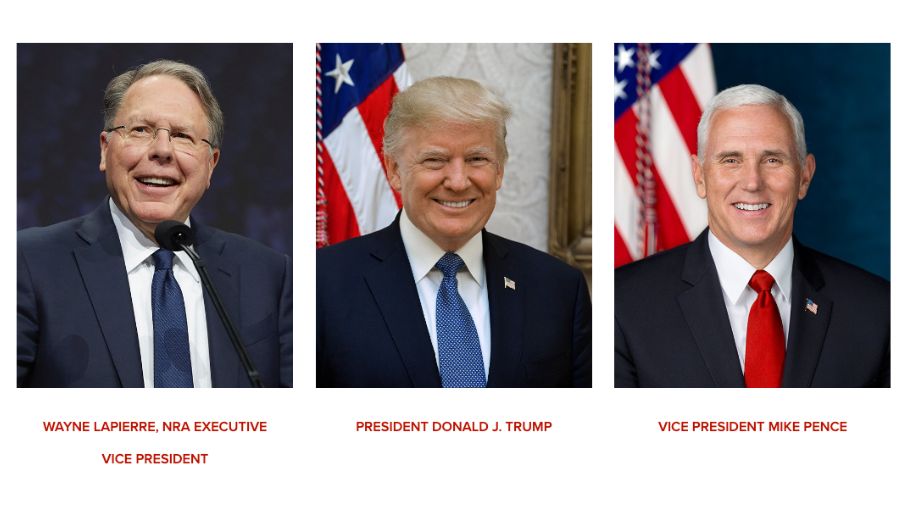 Chris Cox, Executive Director of NRA-ILA, stated, "Donald Trump is the most ardent supporter of the Second Amendment to occupy the Oval Office in our lifetimes. It is a true honor to have President Trump address NRA members for the fifth year in a row. President Trump's Supreme Court appointments ensure that the Second Amendment will be respected for generations. The members of our organization look forward to hearing him speak and appreciate his support of our right to keep and bear arms".
As the GOP 2024 primary election field begins to take shape, Trump and Pence have decided to attend the event in Indianapolis. After the 2022 midterm elections, Trump entered the race while Pence said he was still debating whether to run. Hutchinson, Noem, and Sununu have also been mentioned as potential presidential candidates.
In addition to Trump, Some prominent Republicans considering a run for the presidency in 2024 will also speak at the event. Chris Sununu of New Hampshire, Mike Braun of Indiana, Kristi Noem of South Dakota, and Asa Hutchinson of Arkansas are confirmed speakers.
The Annual Leadership Forum of the NRA-ILA is one of the nation's most important and well-attended political gatherings, bringing together the most influential Second Amendment figures in politics, the media, and the entertainment sector.
On Friday, April 14, supporters of the Second Amendment will join the 2023 NRA-ILA Leadership Forum. The doors to the venue will open at 12:00 PM, and the event begins at 2:00 PM. Free admission is offered on a first-come, first-served basis. One doesn't need tickets to attend but has to be an NRA member. The lineup can begin at 11 AM.
Visitors are cautioned on the NRA's event website that the Secret Service will be in charge of one of the convention center halls where the meeting will take place and that, under Secret Service policy, weapons, weapons accessories, knives, and other items will not be allowed inside the hall.
Signup For Our Newsletter