Update April 26, 2022 – Truth Social Stock which is DWAC shares fall down after Elon Musk Deal to buy Twitter.
Overview: This article attempts to speculate on the success of Truth Social stock in the coming 5 years.
On reports that former President Donald Trump has published his first official post on the Truth Social app, Digital World Acquisition (NASDAQ: DWAC) stock went upward.
Truth Social Stock – Can its valuation reach $1 trillion in 5 years?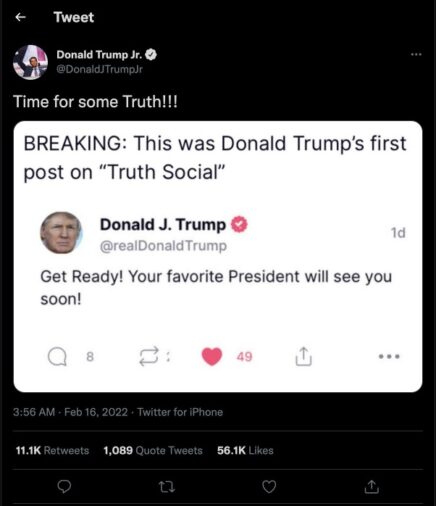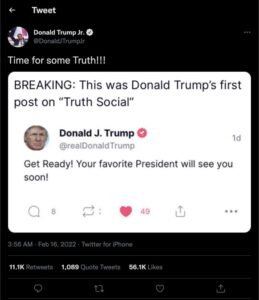 After Donald Trump Jr. posted a photo on his Instagram saying that his father had posted on Truth Social, DWAC stock went up 4% and trending on Twitter. "Get ready!" reads the message. "You'll be seeing your beloved president shortly!"
Trump Media and Technology Group is planning to go public later this year through Digital World Acquisition, a special purpose acquisition company (SPAC). The stock of DWAC has risen 63 percent year to date as investors anticipate the introduction of Trump's new social media app.
What Has Been Happening With DWAC Stock?
The stock of DWAC dropped 18 percent in a single day of the trade when controversial reports arose stating the launch of Truth Social has been delayed. However, it has subsequently recovered. The fact that Trump has now posted on Truth Social has reignited interest.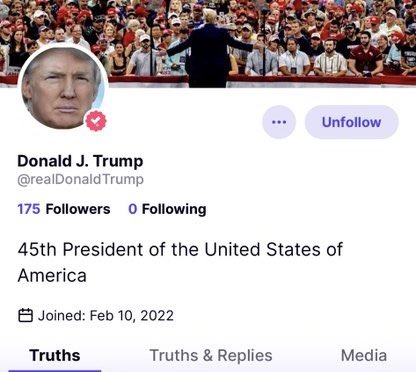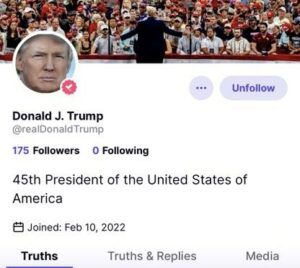 However, it is unclear whether Trump's first tweet suggests that Truth Social is now available for everyone to use or if it is still in the works. When the social networking app is still in beta testing, according to Devin Nunes, CEO of the Trump Media and Technology Group, who stated earlier this month that the official launch is still pending.
He didn't say when the beta tests would be finished back then. Investors should be aware that the launch date for Truth Social has been as per schedule (February 21 on the App Store)
Why Does It Matter?
Following the insurgency at the United States Capitol on Jan. 6, 2021, Donald Trump was banned from Twitter and other social media sites. The Trump Media and Technology Group was founded to provide a forum for the former president and his supporters ahead of the presidential race in 2024. Trump is currently the Republican Party's frontrunner in the upcoming election.
The stock of DWAC has risen this year as investors anticipate the debut of the Truth Social platform. The stock is presently heading higher again, owing to signs that the social media app's launch is approaching.
What's Next for Digital World and Truth Social?
 The stock of Digital World and Truth Social is up today on news that Trump has sent a message via the Truth Social app. Many doubts remain, though, about the new social media platform and when Trump Media and Technology Group would become a publicly traded firm. 


Subscribe to Email Updates :