Twitter has threatened to file a suit against Meta after Meta's blockbuster launch of the 'Twitter Rival' app, Thread.
Here is what you need to learn about the news.
Twitter Threatens To File Lawsuit Against Meta
The mega social media platform Twitter has threatened to sue Meta over its new app launch on Wednesday, claiming the company has infringed Twitter's intellectual property rights.
Meta, the company which also owns Whatsapp, Facebook, and Instagram, has launched its brand new microblogging platform Threads, which works almost exactly like Twitter, ultimately posing a direct challenge to Twitter.
Also, See: Threads Signup – Steps to Register to Threads, an Instagram App
Soon after the launch, Twitter's lawyer Alex Spiro sent a letter to Meta CEO Mark Zuckerberg on Wednesday, accusing Meta of illegally using Twitter's trade secrets and other intellectual property.
Spiro wrote, "The company has serious concerns that Meta Platforms (Meta) has engaged in systematic, willful, and unlawful misappropriation of Twitter's trade secrets and other intellectual property.
Twitter intends to strictly enforce its intellectual property rights and demands that Meta take immediate steps to stop using Twitter trade secrets or other highly confidential information."
In the letter, Twitter's lawyer claimed Meta had created the 'Copycat' app by employing former Twitter workers who had access to Twitter's trade secrets and other confidential data.
Spiro added in the letter," With that knowledge, Meta deliberately assigned these employees to develop, in a matter of months, Meta's copycat 'Threads' app with the specific intent that they use Twitter's trade secrets and other intellectual property to accelerate the development of the competing app, in violation of both state and federal law and those employees' ongoing obligations to Twitter.
Responding to the letter, Meta's Communication Director, Andy Stone, wrote in a Threads post, "No one on the Threads engineering team is a former Twitter employee; that's just not a thing."
Meanwhile, Twitter owner Elon Musk said, "Competition is fine, cheating is not," in response to the news.
Also, See: Elon Musk, Mark Zuckerberg Cage Fight Controversy Explained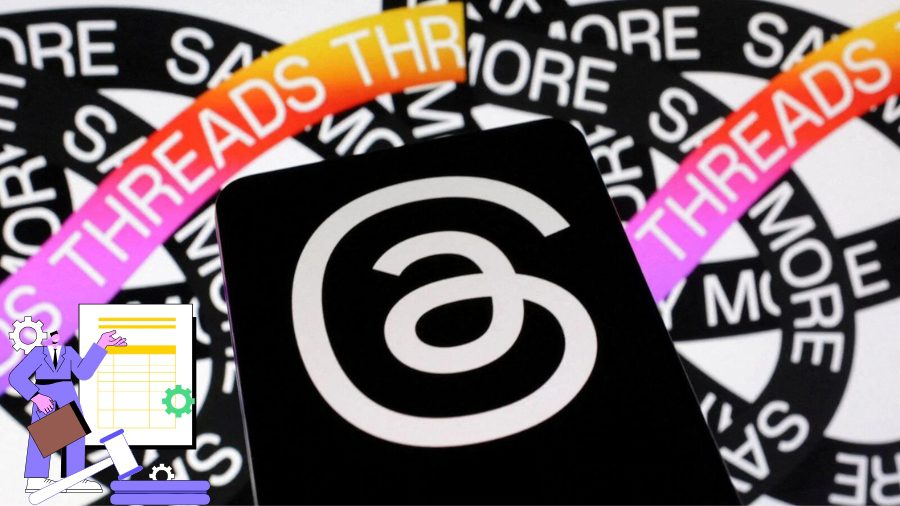 Meta reported 30 million registration, including 10 million in the first seven hours of its launch on Wednesday in the U.S. and 100 other countries.
Also, See: Threads App Download – How to Download Threads, Instagram's Twitter Competitor
Zuckerberg posted on Threads Thursday, "Wow, 30 million signs up as of this morning. Feels like the beginning of something special. But we have a lot of work ahead to build the app."
Zuckerberg said Threads was Meta's attempt to build a public conversations app with more than 1 billion people, an opportunity that Twitter had but has yet to achieve.
Since Musk took over Twitter in October, the platform has faced competition from several microblogging apps such as Mastodon, Bluesky, and others.
But Twitter has not threatened any social media app with litigation. However, unlike other Twitter rivals, Threads has reported rapid growth. As of Thursday afternoon, Threads was the top free app on the iOS App Store.
Twitter's letter to Meta allowed several speculations about the platform filing a lawsuit against Meta. At the same time, some believe it is Twitter's strategy to stop Meta.
Carl Tobias, a law professor at the University of Richmond, said," The legal threat may not necessarily lead to litigation. Still, it could be part of a strategy to slow down Meta. Sometimes lawyers threaten but don't follow through. There may be some value to tying it up in litigation and complicating life for Meta."
Likewise, intellectual property law expert and Stanford law professor Mark Lemley said Twitter would need more details than in the letter to claim a trade secret theft against Meta. He said, "The claims of mere hiring of former Twitter employees and the fact that Facebook created a somewhat similar app is unlikely to support a trade secrets claim."

Subscribe to Email Updates :