Ullu is the Indian OTT Platform where viewers can watch and stream the latest episodes & web series produced for the app only. The content of the app is similar to other apps like Alt Balaji & Kooku. As you all might know that Ullu has its own share of erotic content and they only produce this kind of content for the viewers. Recently, we have seen the different approaches by the creators of the Ullu app as they have produced the Kasak web series.
Riti Riwaz
Here, we are talking about the newly released episode of the Riti Riwaj web series called Haldi. As per the reports, the new web series is about the betrayal of love life and marriage life. We are more than sure that the viewers are going to love the new web series because of the great content it has. All the episodes of Riti Riwaj were great and they have made good success for the makers.
Indian erotic content makers are taking the new route daily and they are releasing new series like never before. In the recent episode of Riti Riwaj which is titled "Haldi" we can see how a girl and a boy can attract each other from a point where nobody expected. Also, the show focuses on the curse of marriage and how it can be destroyed by anybody.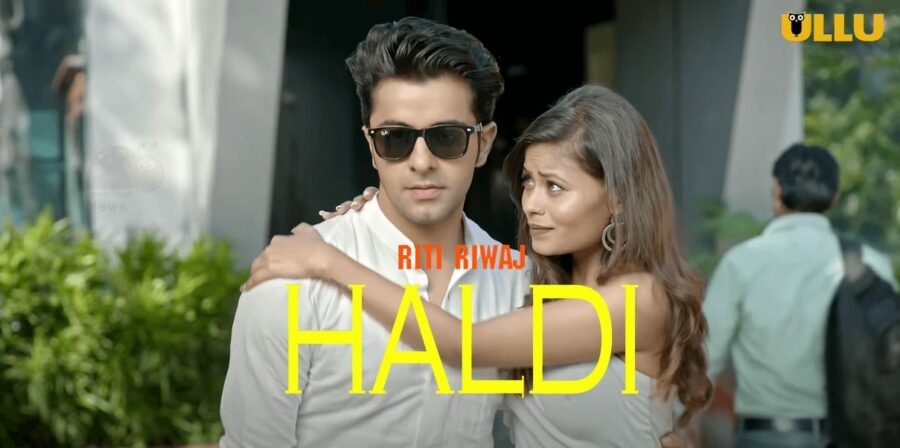 Haldi
The new episode Haldi is featuring Swati Agarwal, Monika Chauhan, & Paras Babbar in the main leading roles. We are expecting that the viewers are going to love Riti Riwaj's new episode Haldi. The episode was released back on 26th June 2020 and it has gained great respect over time. We are more than sure that the content of the series will attract a lot of people and you all can watch the web series only on Ullu.

Subscribe to Email Updates :