If you're a nurse, getting in touch with everyone over busy days and hectic schedules must be difficult. There would be many nurses who might not be able to afford cell phone services because of the high price.
Now, Verizon offers a special discount on cell phone services for nurses. This article briefly details the Verizon Nurse Discount, its cost, eligibility, and more.
So, keep reading to grab all the crucial information.
What is the Verizon Nurse Discount?
Verizon, a well-known American wireless network operator, renders a special offer named The Verizon Nurse Discount to all nurses.
With this discount, nurses get more than 20% off on their Verizon cell phone bill. One must prove their employment status via ID.me. You will also have to reapprove your employment status every year.
How much is the Verizon Nurse Discount?
The Verizon Nurse Discount depends on how many smartphones are linked to your account. If you have more than a limited number of devices, you are not qualified for the offer, as the company will offer you $20 off. These offers can't be combined.
If you have 1 phone, you will get $10 off every month.
If you have 2 or 3 phones, you will get $25 off every month.
How to Check Eligibility For a Verizon Nurse Discount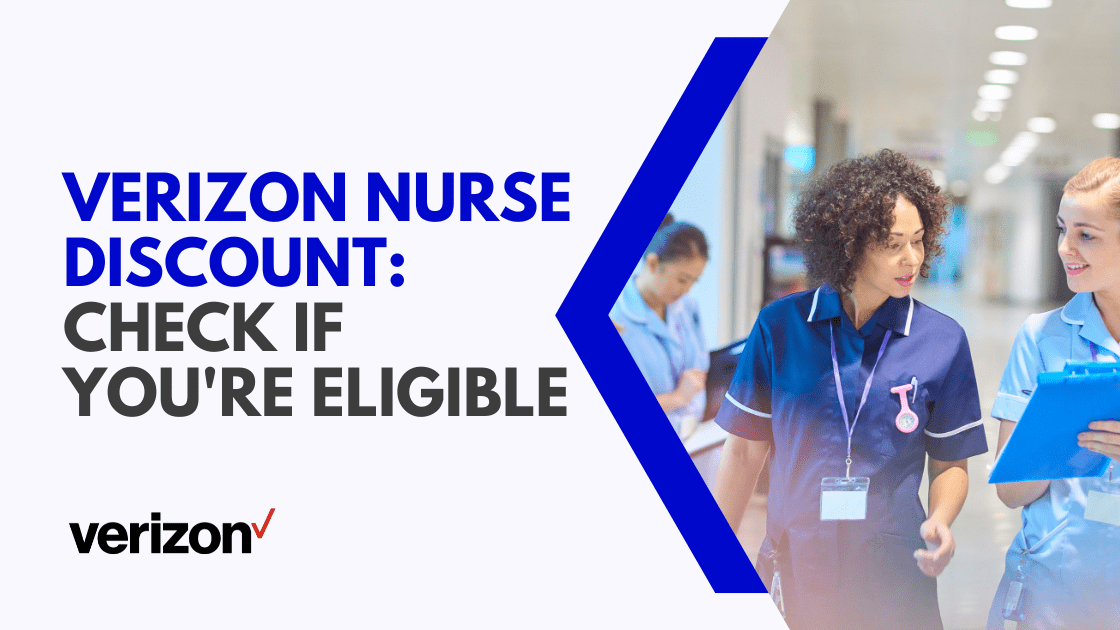 Verizon has collaborated with ID. Me. It's a third-party service that lets you validate your legal and professional identities.
This carrier uses this service to know whether you are availing of this offer with a legal and valid license.
You can check its eligibility via its website. You need to create a new ID.me account and fill in all your identical details or login to your existing account if you have one.
What are Verizon Plans Eligible for the Discount?
The Verizon cell phone plans that are eligible for the Verizon plans are mentioned below:
Verizon 5G Start, 5G Do More, 5G Get More, 5G Play More.
Get More Unlimited
Do More Unlimited
Play More Unlimited
Verizon Unlimited Plans (Go Unlimited and Beyond Unlimited)
Just Kids+parent Unlimited plan
How to Get the Verizon Nurse Discount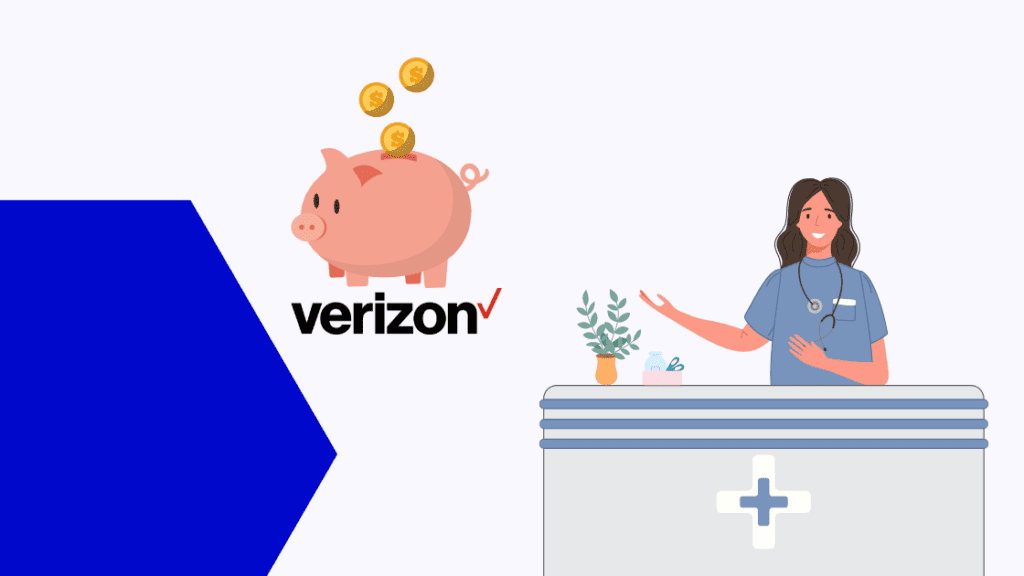 You would surely like to get the Verizon Nurse Discount if you are a nurse. The most important thing is to prove your employment status via ID.me. After verifying, follow the instructions given below:
Firstly head over to Verizon's website.
Click on the option "Plans."
Now, click on the option "Unlimited" and scroll down to the option "See all plans."
Choose the plan that suits your device.
Jump to the "Add a line" section and tap on the link "Add an employee discount."
Fill in your Verizon Nurse Discount code and tap the " Apply" tab.
You will see the Verizon Nurse Discount applied to your account when you are done.
How to Find Your Discount Details?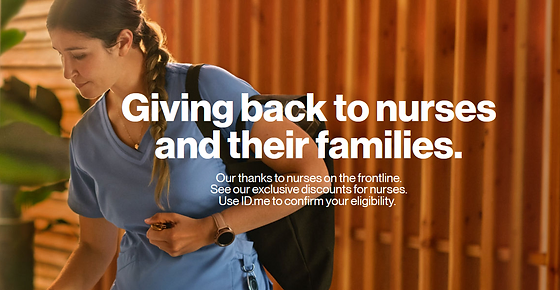 You can effortlessly find the Verizon Nurse Discount online. Follow the steps to do the same:
Open the app 'My Verizon.'
Log in to your account.
Click on 'Bill'
After clicking, you will see the "Account Charges" section
Now, tap on icon + to see all the discount details.
Moreover, you can also find your Verizon Nurse Discount Details on its website. To do so, follow the steps given below:
Open Verizon website
Log in to your account
Give a tap on "Discount" and choose the tab "Select."
Now, select "Promotions $Discounts."
After completing the process, you can see all the Discount plans.
Frequently Asked Questions
How do I verify my Verizon Discount?
You can talk with Verizon support to know if you have any Verizon discounts or promotions active.
How often does Verizon verify employee discounts?
It verifies employee discounts once every year. It asks you for your ID to complete the process.
What is the ALP share discount on the Verizon bill?
The APL share discount is a promotion you can easily get if you have innumerable lines on a single account. The more lines you have, the bigger discount you will get.
Does Verizon Fios Provide a Nurse Discount?
Yes, it does offer a Nurse Discount. With this, nurses can save between $5 and $15 monthly on their Verizon cell phone bill.
Are there any other Companies that offer Discounts for Nurses?
Yes, other Companies offer discounts for Nurses, except for Verizon. AT&T, Sprint, and T-Mobile are the companies that offer similar discounts to nurses.
Can a Nurse's Spouse Get the Discount?
No, the Spouse can't get the Verizon Nurse Discount. This offer is only for active nurses and respiratory therapists.
Can Retired Nurses Get the Verizon Nurse Discount?
Retired nurses can't take advantage of this offer as it is only available to nurses who are employed full-time at a hospital, medical office, or nursing home. However, the company also offers a senior discount for nurses who are 55 years old or above it.

Subscribe to Email Updates :