Verizon Total Mobile Protection – Verizon Mobile recently teased customers with a slew of brand-new benefits, including having a cracked screen repaired the same day and five distinct service packages and coverage options.
This article will focus on Verizon Total Mobile Protection and whether it is worth it. We'll also go over how much it would cost and why it might be worthwhile to get it.
So without further ado, let us begin –
Verizon Total Mobile Protection

Verizon provides five specific plans, each with its own set of benefits.
Total Mobile Protection is the best, but there's also an Extended Warranty, Wireless Phone Protection, and Total Equipment Coverage.
The breakdown is provided below –
Total Mobile Security – $11.00 per month
Total Equipment Protection – $9.00/month
$7.15/month for Wireless phone protection
Extended Warranty – $3.00 per month
Tech Coach – $7.00 per month
Verizon Total Mobile Protection Prices
You can file three insurance claims in one year with mobile protection. Depending on the plan, complete mobile protection for a single line costs between $12 and $15 per month.
The cost of protection for up to three lines on your account is $45; the cost for businesses ranges from $45 to $239, depending on the number of lines.
Devices Repairable the Same Day
Verizon claims that 60 percent or more of customers' devices can be repaired on the same day.
This includes the iPhone SE, 5C, 5S, 6, 6 Plus, and 6S Plus, the Galaxy S5, S6, and S7 from Samsung, Motorola's DROID Turbo and DROID Maxx and the Galaxy Note 4 and 5 from Samsung.
Total Mobile Protection has a $79 deductible per claim, and customers can make up to three claims per year for things like replacing a broken screen. There can only be three lines on one account for nine claims.
Requirements for Verizon Total Mobile Protection
Total Mobile Protection Verizon is available if you sign up for it within 30 days of purchasing a new phone, and you will need to activate it on an existing or new line. Your own smartphone is also welcome as long as it meets the following criteria –
It is in working order.
It has been activated on the new line.
It has not been reported lost or stolen.
If you qualify, go to the Verizon Add-ons and Apps page to sign up for the plan.
Canceling Verizon Total Mobile Protection
Verizon Total Mobile Protection can be canceled at any time. But Rather than canceling your current protection plan, go to the Verizon Add-ons and apps page and make the appropriate selection.
Is it worth it to buy Verizon Total Mobile Protection?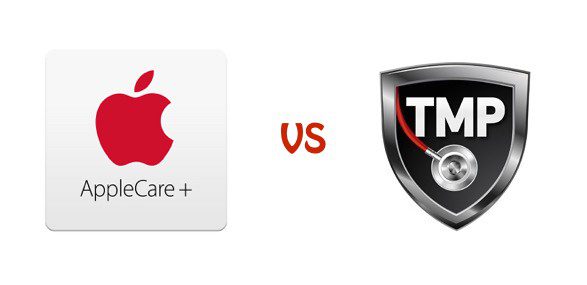 People's smartphone requirements, usage patterns, and susceptibility to damage or loss vary greatly. Allowing only three annual repairs could save money, but cautious consumers may want to pass or investigate more affordable options.
After two years of Verizon service at $11 per month, the total cost will be $264, or nearly $350, with the deductible.
When we talk about warranties from manufacturers, Samsung and Apple might top the list. For an additional $100, you can extend the Warranty on your Galaxy S7 for an additional two years. It will follow you if you get a new phone like the Galaxy S8. The 2-year plan from Samsung costs $200, and sending out a replacement device with overnight or next-day shipping costs $75. You'll spend $175 if you replace your device every two years.
Furthermore, everyone is aware of Apple's extended warranty program. Typically, $129 for two years of coverage, with a $29 deductible for screen replacements. Scheduling time with an Apple Store genius, on the other hand, is always challenging.
Verizon Total Mobile Protection has all of this and more to offer. The convenience of having Verizon repair your device the same day, and possibly at your home, is unrivaled. Its usability is unrivaled by either Samsung or Apple, and potential buyers should consider what is and is not covered by Samsung's Warranty and AppleCare. Instead of purchasing three separate AppleCare plans, the Total Mobile Protection or three lines is a less expensive option.
To Summarize
When you purchase Verizon insurance, all of your bases are covered. It all comes down to your number of devices, the amount of money you want to spend, and your personal preferences.
Examine the details, do the math, and decide based on what you believe will be most beneficial.
If you have any further queries, please feel free to hit the comment section.

Subscribe to Email Updates :