Watch Kari Lake's Interview on Fox News Tucker Carlson Show – Kari Lake, the GOP nominee for governor of Arizona, recently was a guest at the Tucker Carlson Tonight show and shared her perspectives and ideas about free speech, left hypocrisy, Katie Hobbs, media, immigration, and the drug problem on the border state.
Watch Kari Lake's Interview on Fox News Tucker Carlson Show
You can watch the interview here –
What did Kari said Kari Lake's Interview on Fox News Tucker Carlson Show?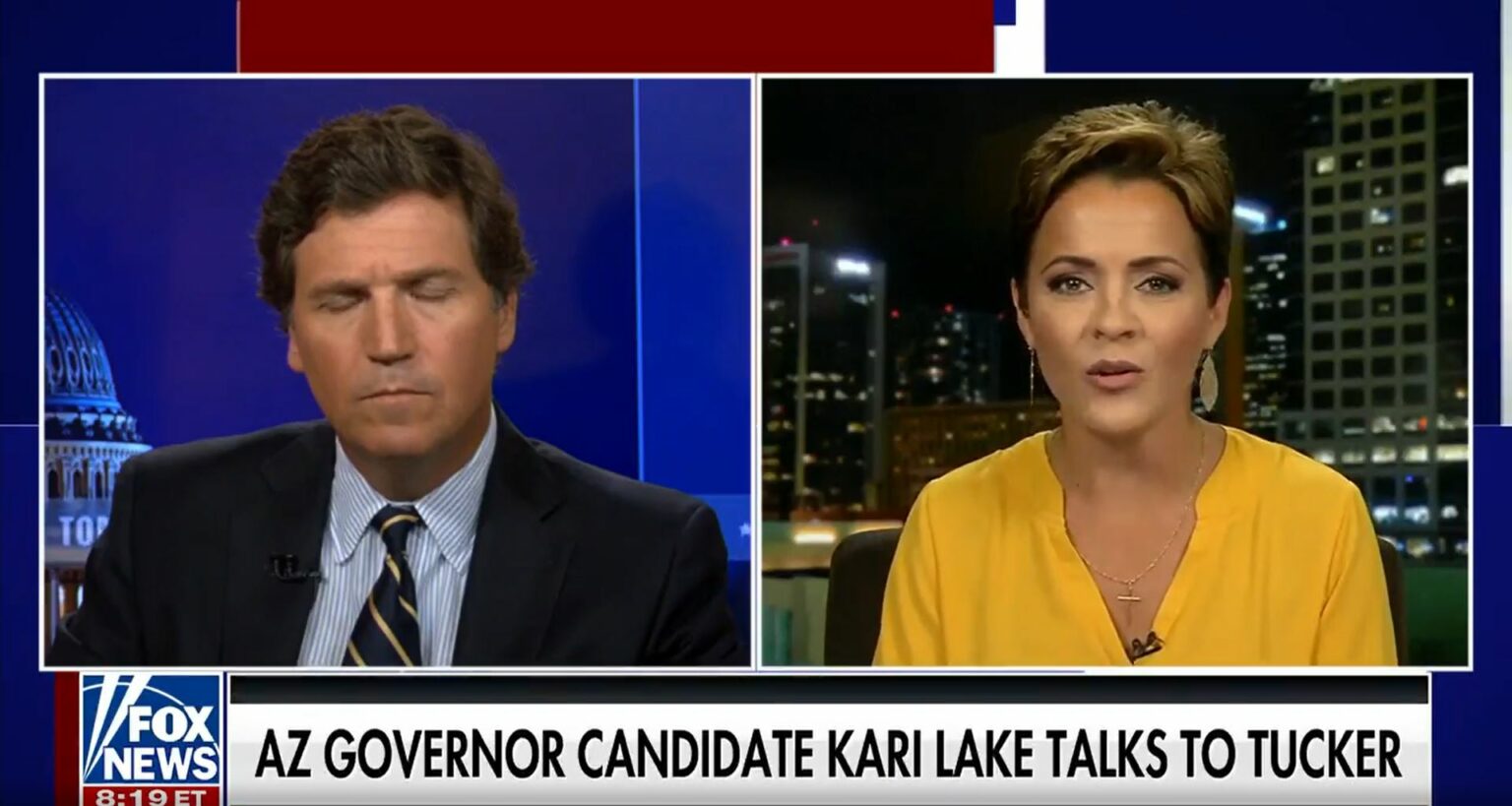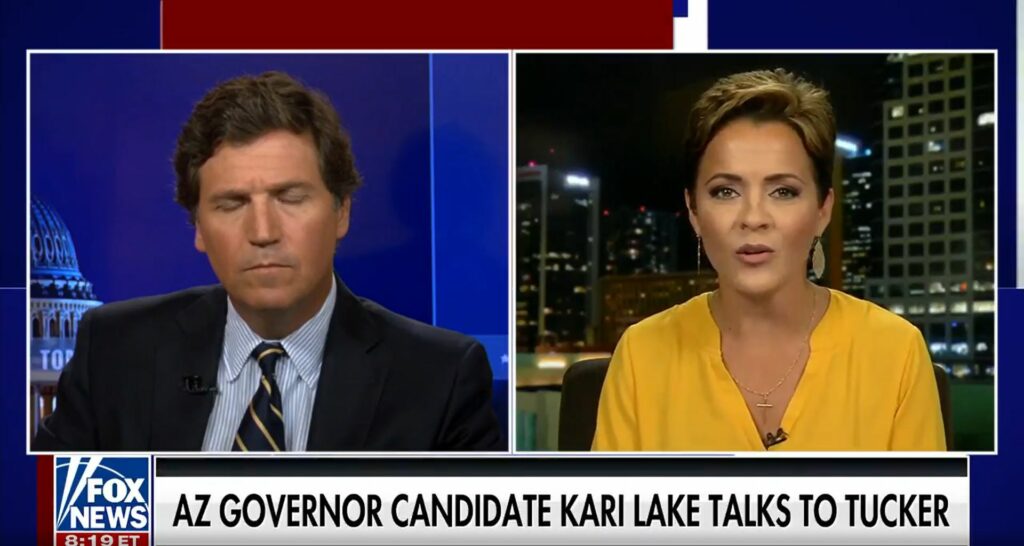 Kari was adamant about her defense of free expression and her view that the first amendment to the constitution is the most crucial. She claimed that the leftists and the media are dishonest and lack their accomplishments, so they turn to slander, defame, and throw rocks at the opposition. She also claimed that if she won, she would be a nightmare for them.
She made it very clear when further questioned by the show's host Tucker Carlson about her views on immigration. Kari said Americans and Arizonans are the priority. If elected, she will work to pass legislation forbidding illegal immigration. She referred to her strategy as the most aggressive one Americans would ever see and promised to secure the borders and deploy troops the moment she took office.
She also addressed the issue of drug traffickers bringing in deadly substances like fentanyl, the country's top killer of children, and singled out Joe Biden as the cause.
She continued by saying that she completely disagrees with the Florida Governor's act and is not a fan of how Ron DeSantis transported two planes full of undocumented immigrants to Martha's Vineyard in Massachusetts.
She also criticized other people in the interview besides Governor Ron, like Katie Hobbs, calling her spineless and having the wrong priorities. She called her out for declining to participate in a debate, which is essentially part of her work as a politician and is a requirement for employment. She also criticized her for consistently voting against essential issues like building a border wall while introducing ridiculous laws like permitting sex education in kindergarten.
Who is Kari Lake?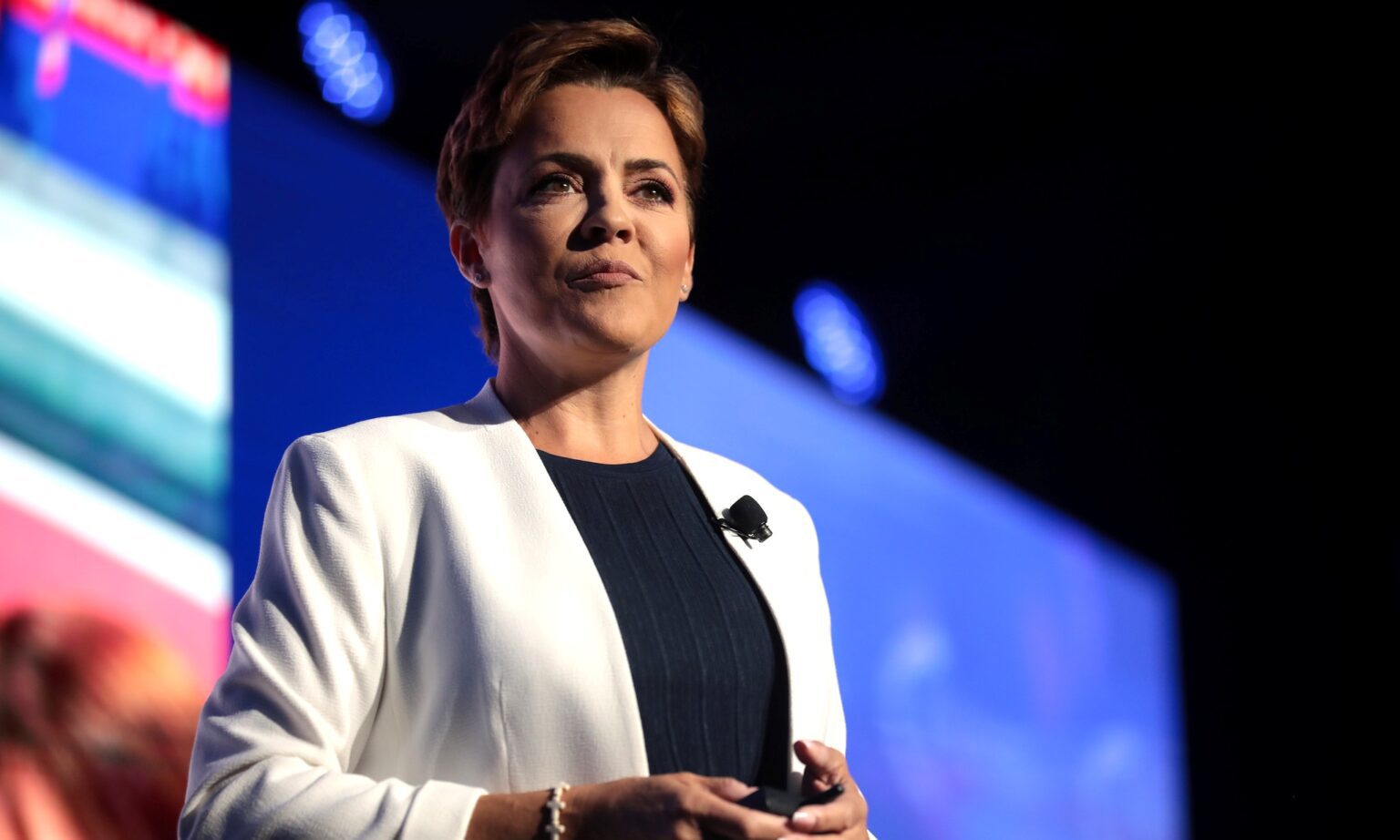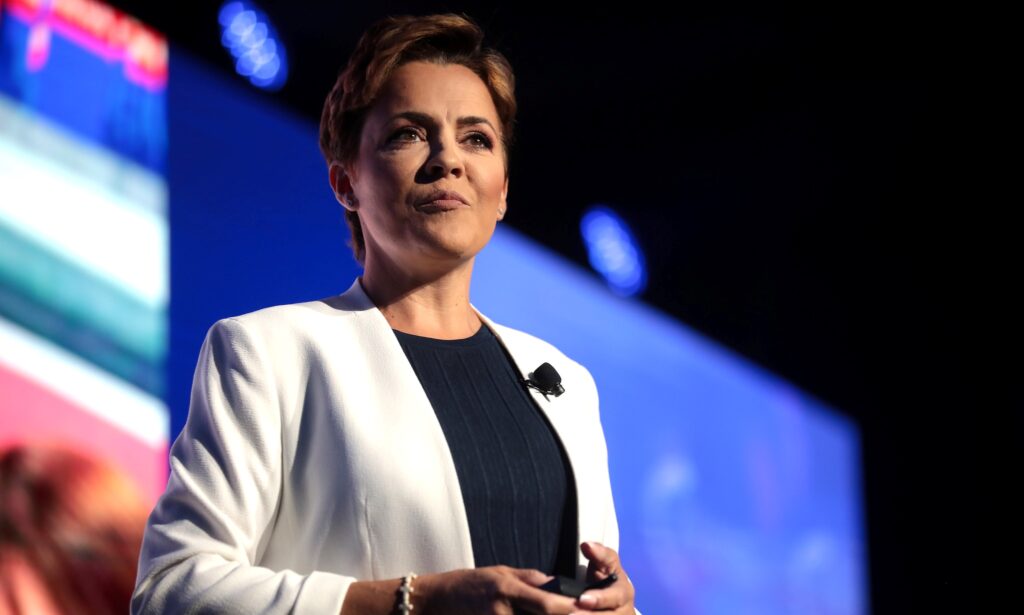 Kari Lake is an American politician who previously worked at Phoenix News and has interviewed many celebrities such as Trump, Obama, and others. She resigned from KSAZ in 2021 to pursue her political career in Arizona and has changed parties several times during her political career. First, Lake was a member of the Republican Party until November 2006 and later announced that she was independently registered. In 2008, Kari Lake announced her joining the Democratic Party.
In 2022, she is running as a Republican endorsed by Donald Trump for the upcoming November election after she won the Arizona Republican primaries on August 2, 2022. 
She promised to ban registered voter lists and go to court to end the use of electronic voting machines. She wants more law enforcement to control migrants and promises to end homelessness and provide more resources.
Her new education policy includes a dual education system in which high school students simultaneously pursue other degrees by providing a college education in Arizona. She also mentioned that she would end racism in education by proposing new policies. Kari advocates "pro-life" for abortion, with exceptions for rape, incest, and the mother's life.
Closing Comments
There you have it – a detailed article covering how to Watch Kari Lake's Interview on Fox News Tucker Carlson Show.
With that said, here I am wrapping up this article. If you have any questions, feel free to shoot them in the comment section below. Our team will try to respond ASAP.

Subscribe to Email Updates :