YouTube Censored Steven Crowder Interview With Arizona Republican gubernatorial nominee Kari Lake. 
In a tweet posted by Steven Crowder, he criticized the video-sharing Platform for "suppressing political expression." He also attached a screenshot of a YouTube message detailing the reason for the podcast's removal.
Watch
YouTube Censored Steven Crowder Interview with Kari Lake
You can watch the video session of Steven Crowder and Kari lake taken after the removal of the youtube interview :
Why YouTube Censored Steven Crowder Interview?
The Platform said that Crowder's interview with Kari Lake violated its "misinformation policy" as Lake claimed there was "widespread fraud" in the 2020 presidential election. Lake told Crowder that if elected, she intends to investigate the alleged voter fraud in the last presidential election and the gubernatorial primary, which she recently won.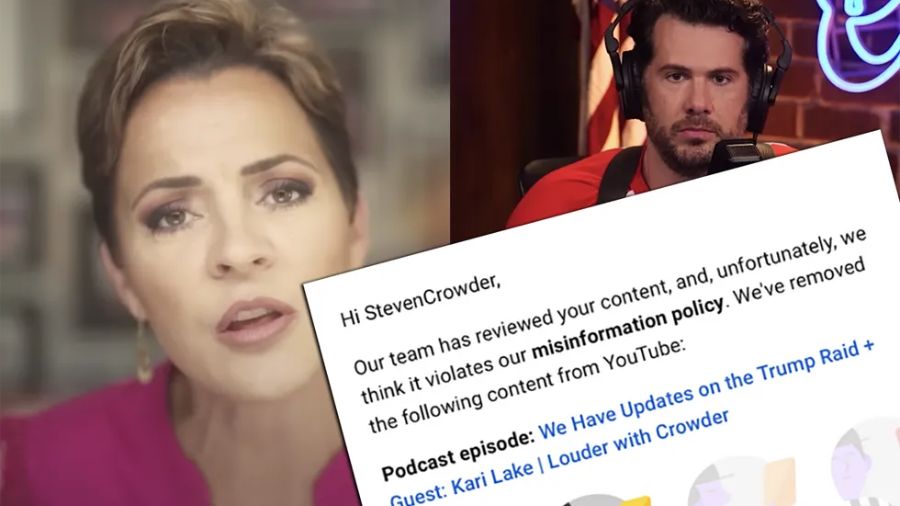 Content that makes false claims that fraud, error, or widespread failure altered the outcome of the 2020 US Presidential Election is not allowed on YouTube," the statement said. 
It's important to note that the interview with Kari Lake has been removed from Steven's channel. Even though his channel remains on the Platform, Steven Crowder has been prohibited from uploading content to the video platform for two weeks.
During the Interview "Louder with Crowder," Lake shared that she will investigate fraud speculation in the 2020 presidential election. The GOP also unreservedly pledged:
This was about her desire to defuse the rampant problem of illegal migration and the rise of drug cartels in the United States. Kari Lake continued to offer her opinion on how to solve the problem of homelessness and drug addiction.
Steven Crowder on Rumble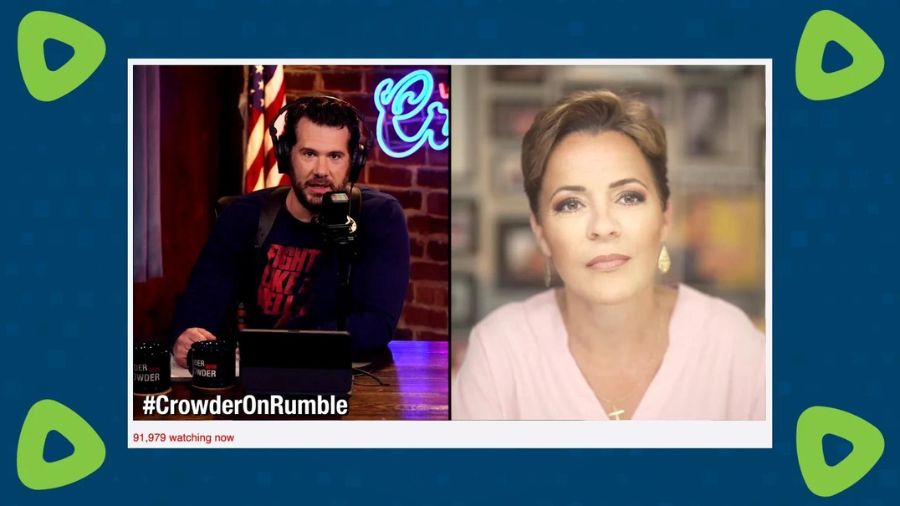 The Louder with Crowder moderator has since reached out to other social media platforms to challenge the ban. 
After the ban on Steven Crowder, fans expected an answer from him. A few hours later, the social media star took to Twitter and Instagram to address the Platform's unexpected removal.
On August 18, Crowder took to his Twitter accoWatch YouTube Censored Steven Crowder Interview With Kari Lakeunt and announced that YouTube had suspended the podcast following his interview with Kari Lake. In retaliation, the podcast host declared he would interview her again "because of ***k Youtube."
In a video, Crowder suggested that YouTube views him, Lake, and his followers as extremists.
"Let's all be extremists together, exclusively on Rumble and MugClub," he said.
Steven Crowder on Banned Interview Video
Steven said: We have just been banned from YouTube for violating some of the unspoken rules that YouTube applies only to people to the right of Karl Marx. 
Wow. Won't be able to steam to @YouTube because of comments from a CURRENT GUBERNATORIAL candidate. On a show with all references provided.
If this isn't suppression of political speech, then nothing is.
See you tomorrow on Rumble and #MugClub with updates.
War. pic.twitter.com/d4OruSTEGs

— Steven Crowder (@scrowder) August 17, 2022
In contrast, we didn't necessarily clash with Big Tech's censors as much as Arizona gubernatorial candidate Kari Lake did during our incredible interview after her primary win. But we don't blame Lake. She is wonderful. 
We condemn the YouTube Jagoffs, who are so afraid of the truth that they have to shut people up.
Steven and Kari mainly talked about extensive tech censorship and what can be done at different levels of government to curb the censorship preferences of the left that controls the platforms. Ms. Lake has some great ideas.
Arizona's future governor has some great ideas aside from those that restrict free speech on social media platforms.
Kari Lake can praise Florida Governor Ron DeSantis and his achievements when asked about the plans she would pursue after being elected governor. 
YouTube suspended this show over our @KariLake interview. So, you know what? We're interviewing her AGAIN! Because f*ck YouTube. https://t.co/3gej9ZsJd7 pic.twitter.com/2Dm0D3m99y

— Steven Crowder (@scrowder) August 18, 2022
She said he would copy many activities and things that Gov. DeSantis did, adding that there was no need to invent new ideas because DeSantis had already followed the guidelines well and kept the freedom of the Florida people intact.
Steven and Lake discuss that there are already laws for things or words that should be spoken on a public platform and that they are aware of it. Kari says she will take care of the legislation and not scrap people's freedom of speech on her win. 
She expresses her ungratefulness toward the YouTube company, regards it as non-American, and doesn't like her rights being taken away.
Who is Steven Crowder?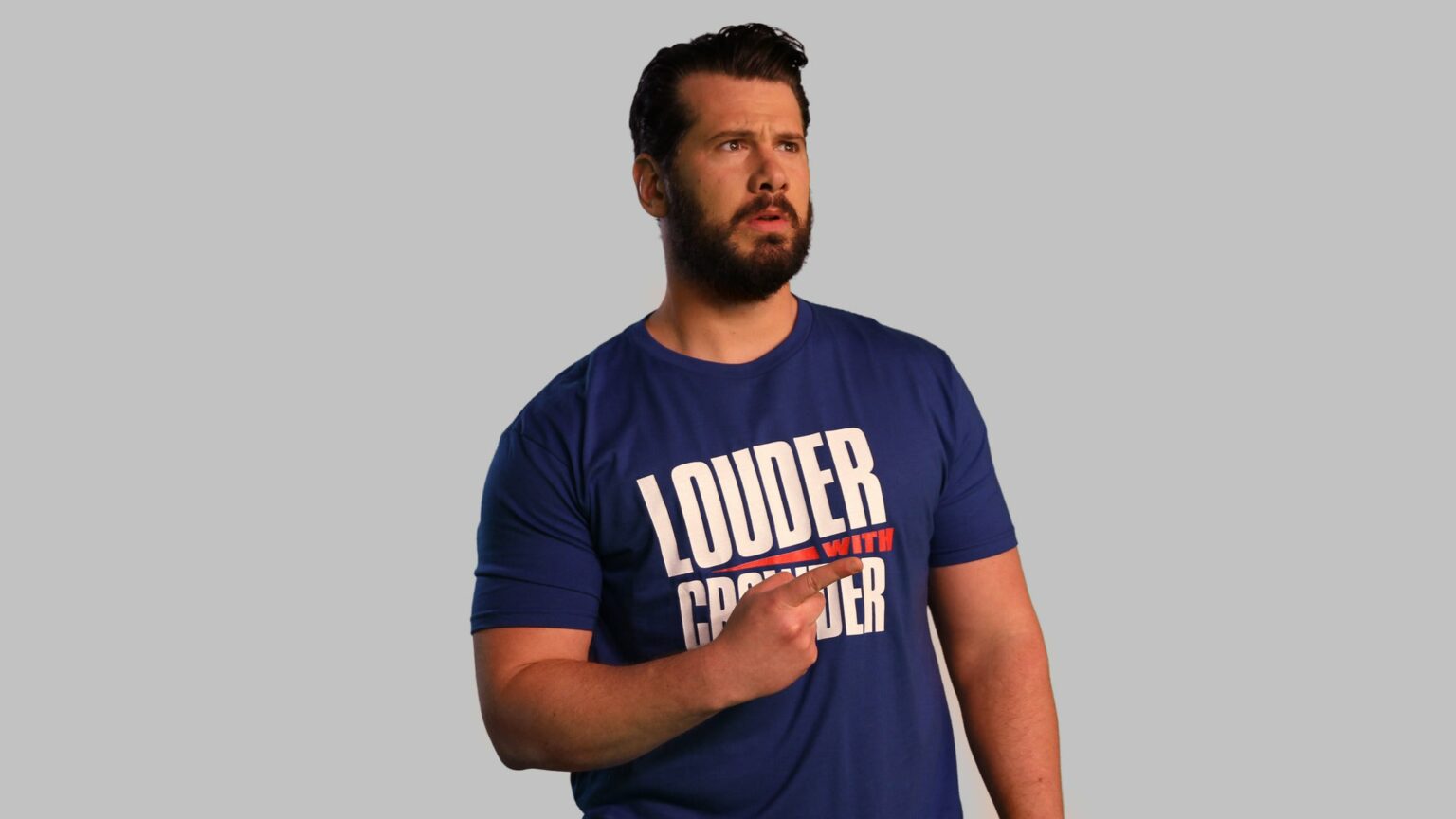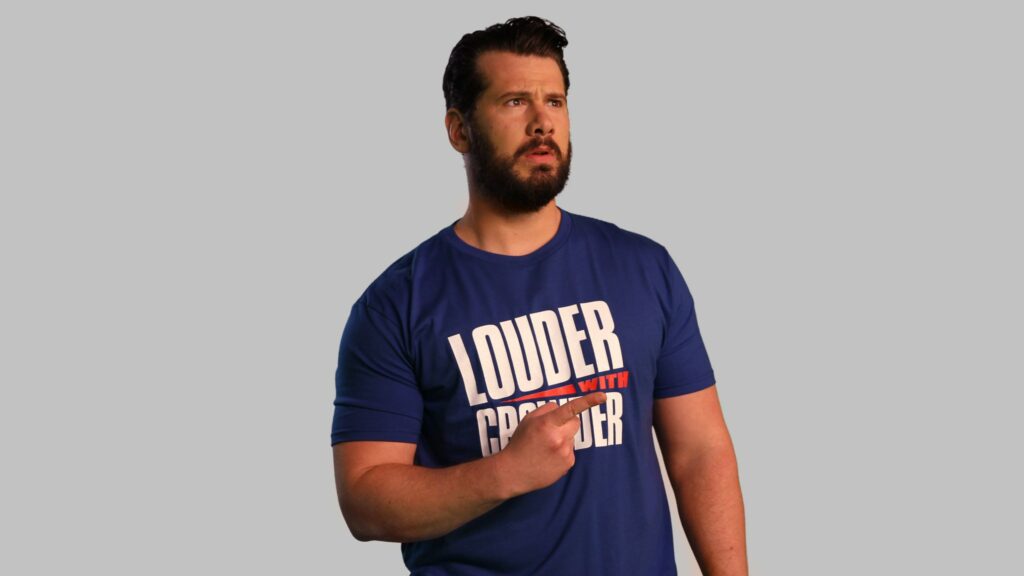 Born on July 7, 1987, Steven Blake Crowder is an American-Canadian political commentator and conservative media host.
At the beginning of his career, Crowder worked for Fox News and published satirical videos on conservative media platforms. He then hosted Louder with Crowder, a daily political podcast and YouTube channel featuring comedic content and political commentary from a conservative perspective. 
Popular with young conservatives, the show features recurring segments titled "Change My Mind," in which Crowder discusses controversial issues with viewers, many of whom are college students.
Crowder's YouTube channel has been demonetized twice, first in 2019 after repeated use of racist and homophobic slurs. 
His channel was monetized again after YouTube said Crowder had addressed his behavior and content and faced another demonetization in March 2021 after violating YouTube's policy on presidential election integrity by questioning the legitimacy of the election results would have
Who is Kari Lake?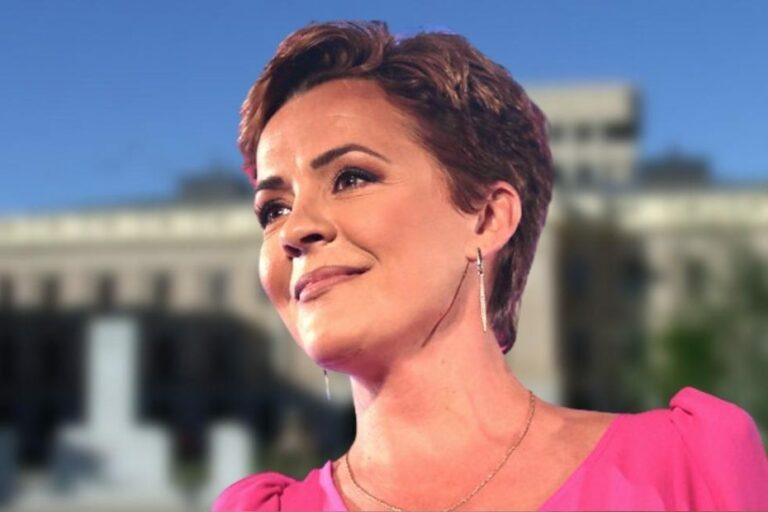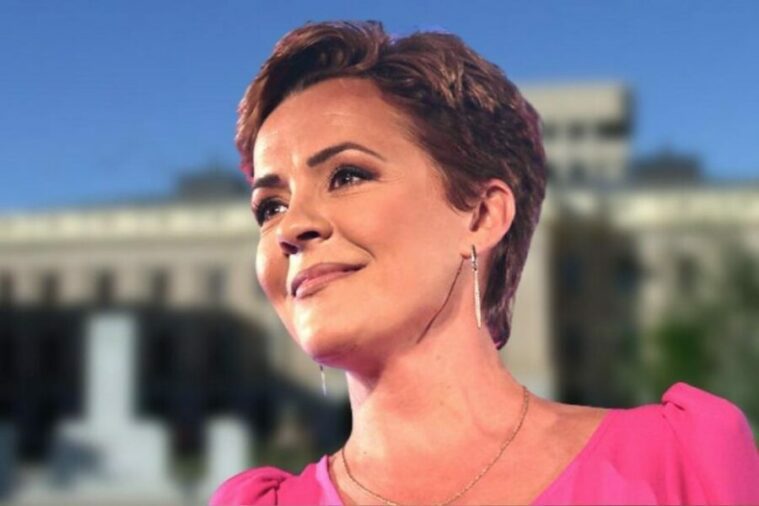 Kari Lake is a 52-year-old woman who has served as the anchor for The Phoenix's Fox 10 News. He worked there for 22 years before retiring in 2021. Since then, he has planned to enter into politics. This time Lake is up against Katie Hobbs.
Hobbs is Secretary of State for Arizona. Lake decided to enter politics following her dissatisfaction as a journalist and because she had her concepts for dealing with the problems in her area.
Lake describes herself as a conservative Republican and calls herself a "Trump candidate" in 2022. During her 2022 gubernatorial campaign, she achieved endorsement from right-wing extremists. 
She accused President Joe Biden and Democrats of harboring a "demonic agenda." In 2021 and 2022, Lake attended the Conservative Political Action Conference (CPAC), an annual gathering of conservatives and Republicans in Orlando.

Subscribe to Email Updates :