This article contains all the information about Florida Governor Ron DeSantis earnings, Net worth, and political career.
Ronald Dion DeSantis (born September 14, 1978) is an American politician and attorney serving as the 46th governor of Florida since 2019. A member of the Republican Party, he represented Florida's 6th congressional district in the United States House of Representatives from 2013 to 2018.
So, without further ado, let's find out more about the Florida Governor.
Ron DeSantis Net Worth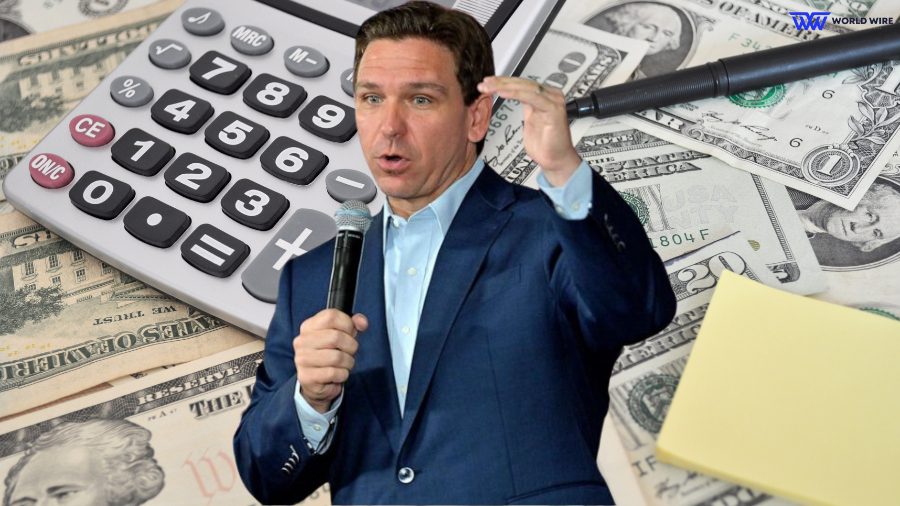 | | |
| --- | --- |
| Name | Ron DeSantis |
| Net Worth 2023 | $1,174,331.07 |
| Net worth 2021 | $318,986 |
| Net worth 2020 | $348,832 |
| Net worth 2019 | $291,449 |
According to a recent 2023 estimation, Ron DeSantis net worth is around $1,174,331.07, up from $318,986 at the end of 2021 due to the $1.2 million dollar deal he signed with HarperCollins in anticipation of his run for president.
In his second year as the state's top executive, Gov. Ron DeSantis's net worth grew nearly 20 percent. With his only listed income, a taxpayer-funded salary of $134,181, DeSantis reported a net worth of $348,832 as of Dec. 31, 2020, up from $291,449 at the end of 2019, according to a financial disclosure posted Monday on the Florida Commission on Ethics website. 
In addition to his salary in 2020, DeSantis listed assets of $235,000 in a USAA account, $105,755 in a government thrift savings plan, a type of retirement savings and investment plan, and $30,302 in the Florida Retirement System.
DeSantis also paid down a Sallie Mae student loan by $3,605 during 2020, with a remaining balance of $22,225 as of Dec. 31.
DeSantis, who lived in the governor's mansion and listed no real-estate holdings, sold his Ponte Vedra Beach home in March 2019 for $460,000, according to St. Johns County property records. When he ran for office in 2018, DeSantis posted a net worth of $283,605.
Ron DeSantis's Personal Life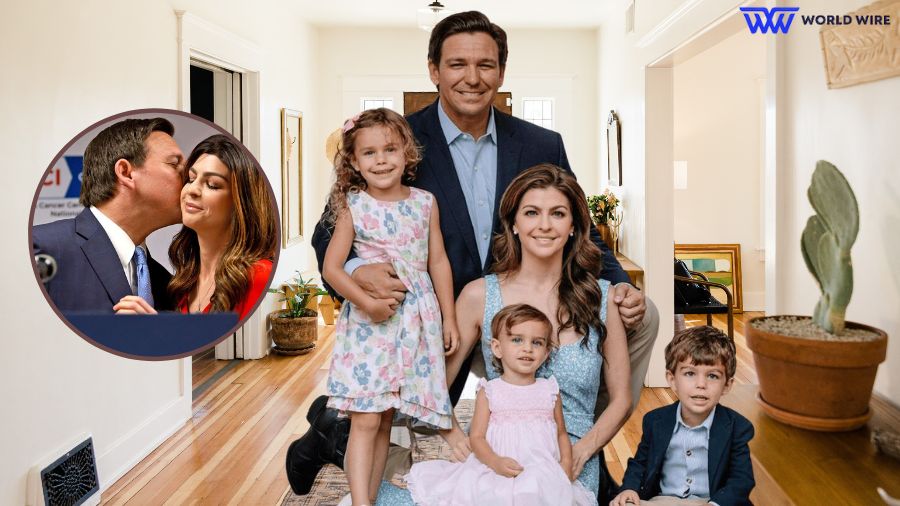 DeSantis is a Roman Catholic. He married Casey Black, a former television host for the Golf Channel and WJXT, in 2010. Ron DeSantis's family lived in Ponte Vedra Beach, near St. Augustine, until it was drawn into the neighboring 4th district.
They then moved to Palm Coast, north of Daytona Beach. They have three children. DeSantis is a Veteran of Foreign Wars and an American Legion member.
DeSantis played on the field the day of the Congressional baseball shooting. While not present when it occurred, he and fellow Representative Jeff Duncan reportedly met the perpetrator beforehand.
He asked them whether Republicans or Democrats were playing that day.
Ron DeSantis Books
Ron DeSantis has recently published a book named The Courage to be Free book.
Ron DeSantis Education
Ron DeSantis has completed his education at Yale University.

Subscribe to Email Updates :