What towers does Simple Mobile use? It is a question that many people ask, especially when they know that Simple Mobile is an MVNO.
This article covers detailed information about what towers Simple Mobile use, its coverage map, and more.
So, without any further ado, let's get started –
What Towers Does Simple Mobile Use?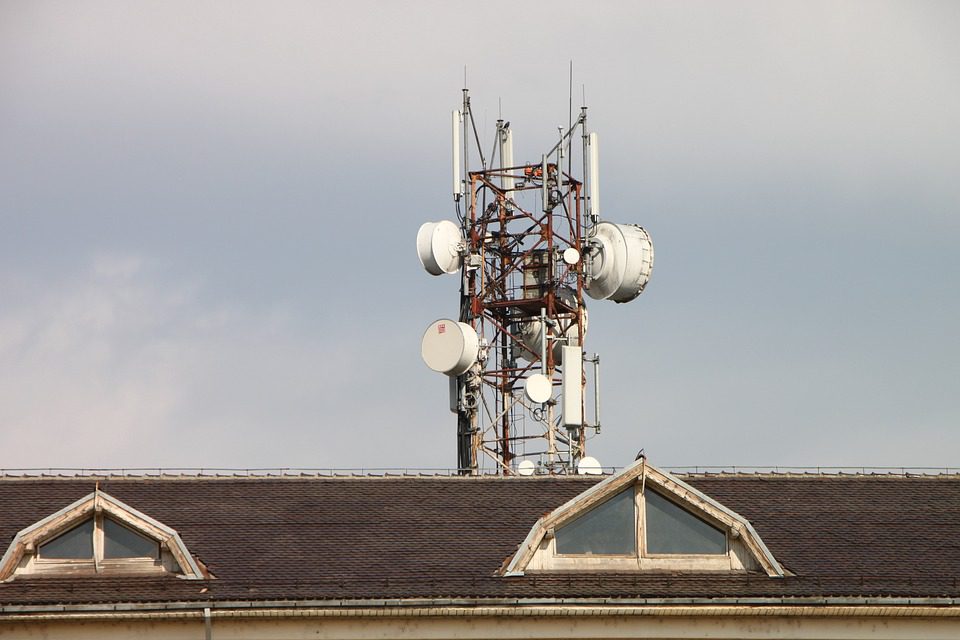 Simple Mobile is an MVNO owned by TracFone Wireless, which also owns budget carriers Page Plus and Straight Talk. It uses T-Mobile towers to provide services to its customers.
The fact that Simple Mobile uses T-Mobile towers means that consumers will benefit from T-Mobile's fast speed and reliable network, as T-Mobile stands high in terms of network performance.
Simple Mobile Coverage Map
As we have discussed, Simple Mobile relies on the network of another carrier to operate as a cellular MVNO provider. T-Mobile's network, which serves 94% of the US population, is used in this instance.
However, it does not mean that Simple Mobile delivers the same degree of coverage as T-Mobile. Users of Simple Mobile will be given lower preference than T-Mobile customers, which could result in comparatively lower speeds than those of T-Mobile users.
In most metro locations, you should be alright, but you can't go on a camping trip outside of town and count on getting adequate service and speeds. So Simple Mobile coverage map is pretty much dependent on the T-Mobile network.
What Phones Can You Use For Simple Mobile?
Only smartphones with GSM support are compatible with Simple Mobile. The majority of modern phones are GSM and CDMA compatible, so if you have a phone that was made in the last few years, you can easily use it with Simple Mobile.
It may not be possible for you to transfer your phone to Simple Mobile if it is an older smartphone that supports CDMA only. On its website, Simple Mobile offers a compatibility checker if you want to check if your phone is compatible with Simple Mobile.
You can purchase a smartphone from Simple Mobile's site or one of its authorized stores across the nation. Everything from affordable Android handsets to the new iPhones is available in new and open-box discounted varieties. The price of phones is comparable to that of other carriers, but make sure to buy your phone upfront because Simple Mobile's payment plans impose a financing fee.
What Are The Best Simple Mobile Plans?
Simple Mobile offers tiered plans with a set amount of LTE data as well as unlimited high-speed data. If you use all the data provided in your plan, your speed will be lowered to 2G for the duration of the payment term.
3GB Plan

5GB Plan

15GB Plan

Truly Unlimited Plan

Truly Unlimited Plus Plan

Cost

$25 for one line

$20 each for up to four additional lines

$30 for one line

$25 each for up to four additional lines

$40 for one line

$25 each for up to four additional lines

$50 for one line

$25 each

$60 for one line

$25 each for up to four additional lines

Talk & Text

Unlimited

Unlimited

Unlimited

Unlimited

Unlimited

Data

3GB of high-speed data followed by 2G access

5GB of high-speed data followed by 2G access

15GB of high-speed data followed by 2G access

Unlimited high-speed data

Unlimited high-speed data

Hotspot

Up to 2GB cap

Up to 5GB cap

Up to 15GB cap

5GB hotspot included

15GB hotspot included
What special features does Simple Mobile offer?
Simple Mobile provides inexpensive international calling to 69 destinations and roaming in 16 Latin American countries.
Unlike some budget carriers, Simple Mobile occasionally offers deals on low-cost Android phones when customers establish a fresh line of service.
Simple Mobile stands out by providing affordable unlimited data plans.
Things To Know Before Subscribing To Simple Mobile
Simple Mobile provides five data plans with monthly prices ranging from $25 to $60. They are all prepaid plans that provide service for 30 days before the subsequent charge is due.
Your data threshold increases as you increase your monthly payment. Consistent internet speeds are always preferable, however, Simple Mobile consumers should anticipate a monthly slowdown in their data speeds unless they choose one of the $50 or $60 Unlimited Plans. For individuals who intend to use a lot of data, Simple Mobile might not be the best-unlimited package.
Straight Talk Vs. Simple Mobile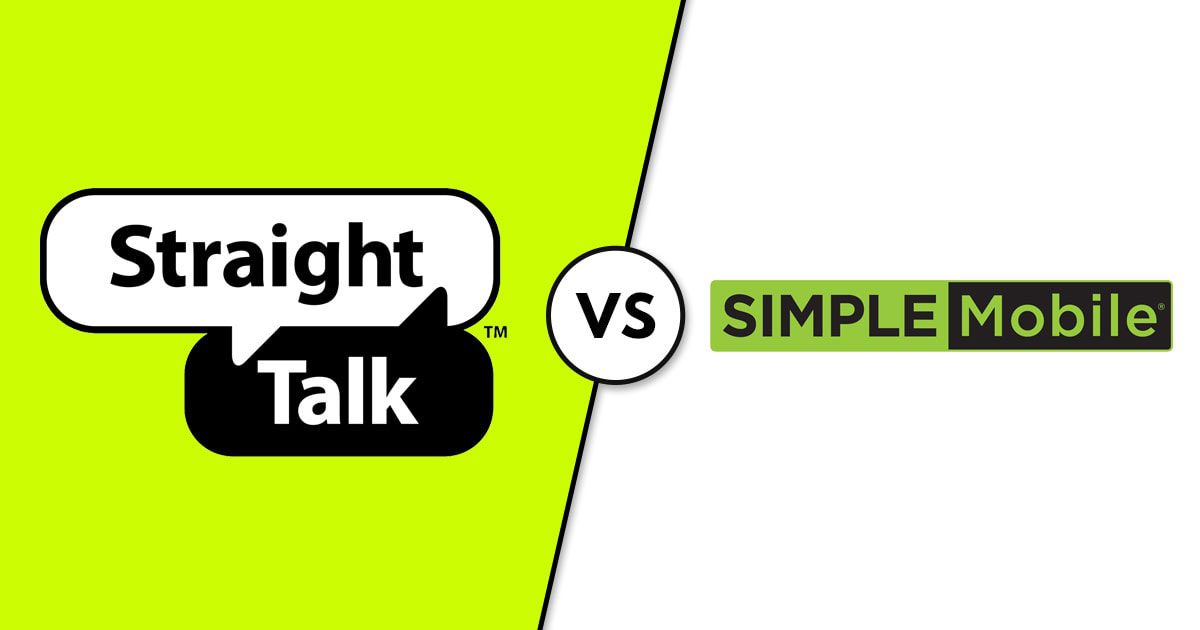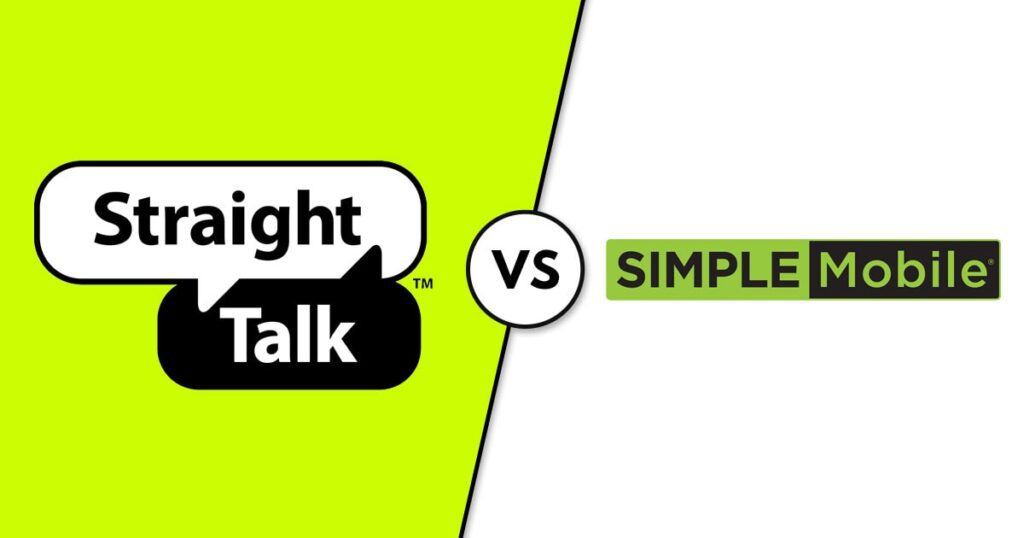 If you're comparing Straight Talk with Simple Mobile for a single line, all you have to do is see which company has the best offer that month. Their prices are often relatively similar; however, depending on when you search, you may discover some fantastic savings.
There isn't a family plan offered by Straight Talk. At $90 a month, you get unlimited 2-line use. On the flip side, you may obtain up to 5 lines with Simple Mobile for as little as $130 per month. They have some of the most affordable family plans available.
Lastly, Simple Mobile takes advantage of T-Mobile. Straight Talk can utilize the networks of AT&T, Verizon, Sprint, or T-Mobile. If Verizon or AT&T offers better service where you reside, using Straight Talk might be a better choice.
FAQs
Does Simple Mobile utilize 5G?
Yes. Simple Mobile uses 5G technology offered by T-Mobile.
Is Simple Mobile a postpaid or prepaid service?
As of now, Simple Mobile offers prepaid services only.

Subscribe to Email Updates :