Are you looking for a guide on the Whoop Tablet Activation Process? If yes, then you have stumbled upon the right article.
A few weeks back, I received my Whoop Connect free tablet, and I was so excited to use the features and Whoop services on my new tablet.
However, I learned that there is a tablet activation process that you must complete to place a call or text through the Whoop Connect tablet.
So, with this article, let me share my experience on activating my Whoop Connect tablet and SIM card.
So, without any further ado, let's get started.
 About Whoop Connect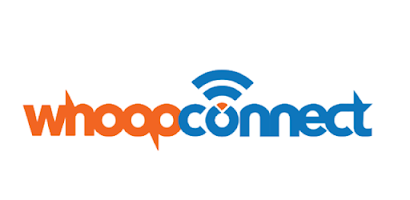 Whoop Connect is a telecommunication company in the United States with offices in the Netherlands and Hong Kong.
The service provider participates in the government assistance Affordable Connectivity Program (ACP) to offer discounted tablets and free wireless services such as unlimited talk, text, and 15Gb of High-speed data.
Can I Get a Free Whoop Connect Tablet
Yes, customers can apply for a free Whoop Connect Tablet if they meet eligibility criteria for the Affordable Connectivity program, which is usually based on low income below 200% of the federal poverty guidelines or participation in programs such as Medicaid, SNAP, SSI, etc.
However, the Whoop Connect Tablet is not entirely free; customers have to make a co-pay of $11 towards the price of a new tablet.
Whoop Tablet Activation Process – Is It Necessary?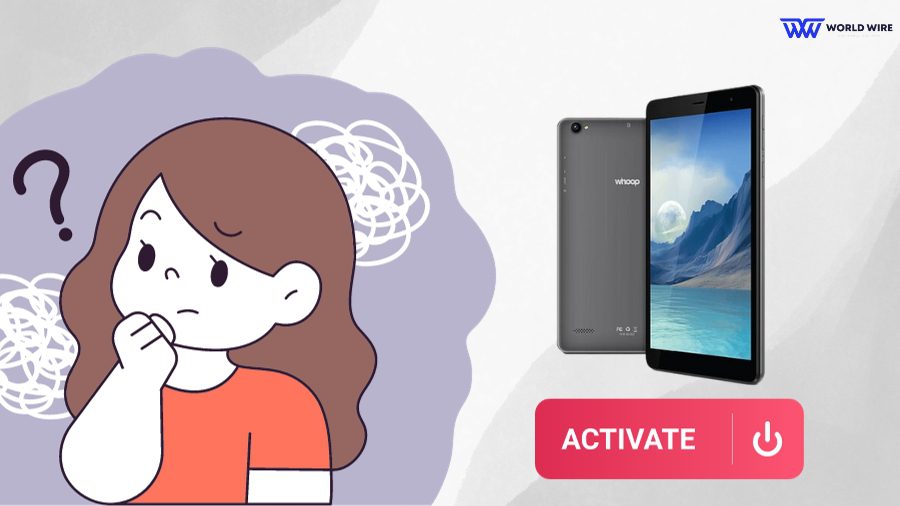 A Whoop Tablet activation process is necessary when using your Tablet with a SIM card to access the provider's network services. You cannot use a tablet without a SIM to place a call or send messages.
However, you can skip the Whoop Tablet activation process when you plan to use your Tablet without a SIM card. In this way, you can only use your Tablet for browsing and watching videos via the Wi-Fi.
To be able to use Whoop's free services of talks, minutes, and data, you must activate your Tablet and SIM.
Whoop Tablet Activation Process – Step By Step Guide
Once you receive your Whoop Connect discounted Tablet via the ACP, it is important to carry out the Whoop Connect activation process to access the provider's services.
Here is the step-by-step guide to activate your Whoop Tablet.
Unbox your Tablet
Please take out your brand-new Tablet out of its box.
Locate the SIM card
The next step is to check whether the SIM is inserted in the Tablet or provided in a separate packaging. Find the SIM card slot, open it, and locate whether it has the SIM card. If it does, you should gently close the SIM slot.
Charge your Tablet
The Whoop Tablet activation process needs an optimum battery for the important updation. You must charge your Tablet to its full capacity.
Power on your Tablet
Your Tablet is now ready for activation. You must turn on your device by holding and pressing the power button.
Get WI-Fi connection
Your device will need an internet connection to carry out the activation process. Since you can not use your data before activation, you must connect your device to the available Wi-Fi network.
Begin the activation
As soon as you connect your device to a Wi-Fi network, your Tablet will automatically begin the activation process. You should not disturb your Tablet until it finishes the setting up process.
Wait until your Tablet finishes the setup
The setup process may take a few minutes. You must wait until your Tablet completes this process. Once it does, you should restart your Tablet. Your Whoop tablet activation process is now complete, and your device is ready to use your free phone services.
Other updates
You may allow for other updates if your device prompts you to.
Activate Your Whoop Connect Tablet Through Google Account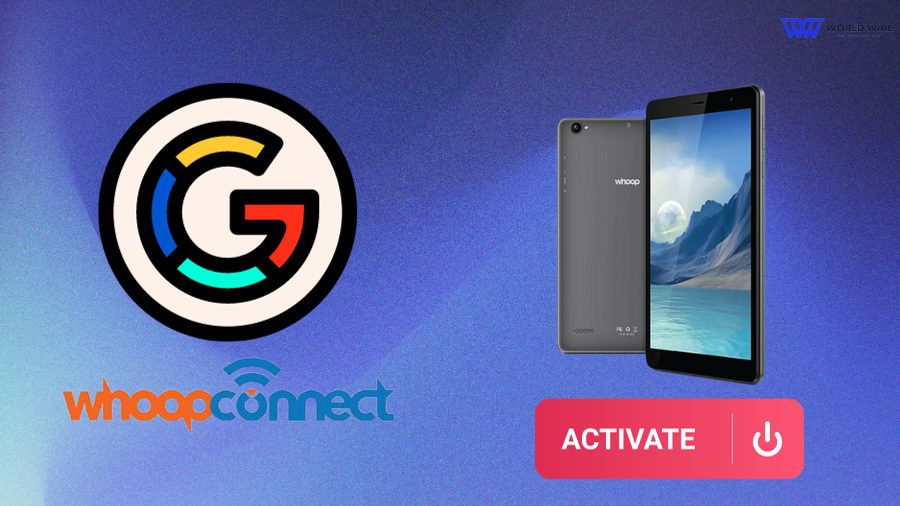 As mentioned, you need to activate the Whoop Connect tablet after you receive one. The activation can be done by SIM activation, Wi-Fi, and Google account.
This section will show how to activate your Whoop Connect Tablet through a Google Account.
You will need an internet connection and a Google account to activate your Tablet via the Google Account.
The steps to do so are as follows.
Power on the device
First, turn your Whoop tablet on by pressing and holding the power button until your device powers on.
Language set up
When you turn your Tablet on, your screen will prompt you to select a language. Please select your language.
Connect to Wi-Fi
Connect your device to a suitable Wi-Fi network to complete the setup.
Accept the terms and conditions
During the Whoop Connect Tablet activation process, your screen will begin showing various terms and conditions. You must agree to all of them to proceed.
Create a Google Account
You can sign in using its credentials if you already have a Google account. If you do not, please create one to complete the settings in your new Tablet.
System Updates
Your screen will prompt for the system updates if it is available. If it does not, please check for any updates. If they are available, you must install the updates to ensure your Tablet's optimum performance.
Once you install the updates, your Whoop tablet activation is completed, and you can use your device.
Check if the Whoop Tablet Activation Process Was Successful
After you have achieved the Whoop tablet activation, you must check whether your device has been activated.
You can check your Tablet by placing a call or sending a text. If you are able to carry out these activities, your Whoop tablet is successfully activated.
You may also check your device's activation by using your mobile data. However, if you cannot send or receive a message or place a call, you can contact Whoop Connect customer service to help you activate the Whoop tablet & SIM card.
Whoop Connect SIM Card & Tablet Activation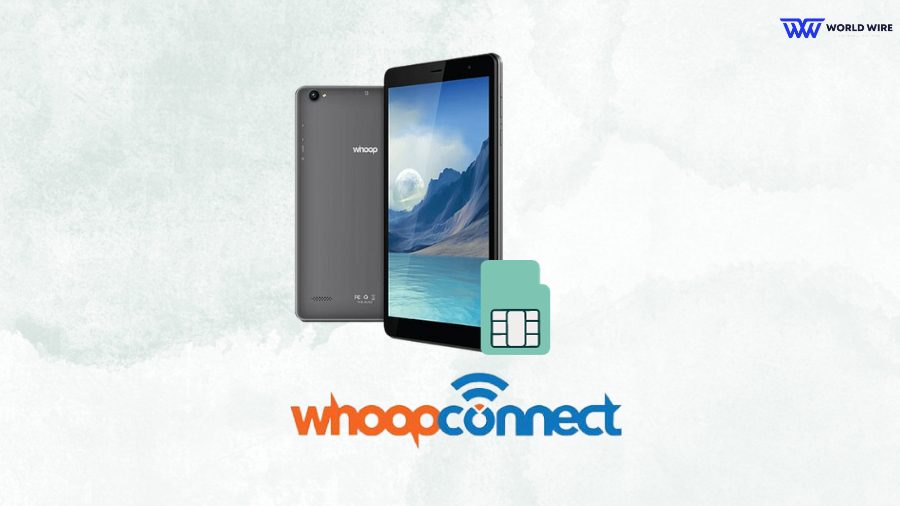 You must activate your Whoop Connect SIM card to use its services. The SIM card activation is carried out with the help of the activation code that is received with the SIM card.
Once you have the SIM card activation code, you can activate the Whoop Connect SIM card by doing the following.
By contacting Whoop Connect
You can simply call Whoop Connect's customer service at 888-200-1076 and provide them with your SIM card activation code. The customer care representative will activate your SIM.
By text message
You can also activate your Whoop SIM card by sending the activation code to a designated number. Once you text your activation number, your SIM will automatically be activated.
By visiting Whoop's store
You can visit your nearest Whoop's store with your Whoop SIM card activation code to activate your SIM card.
What Tablet Model Do You Get With Whoop Connect
Currently, Whoop Connect is offering tablet models TAB-8US1 and TAB-8US2.  Here is a specification table for both tablets.
Specification
Whoop Connect TAB-8US2
Whoop Connect TAB-8US1
Model
TAB-8US2
TAB-8US1
Operating
system
Android 11
Android 10
Display
8.0 inch HD OGS (1280 x 800) IPS
8.0 inch HD OGS (1280 x 800) IPS
Processor
2.0 GHz Quad-Core
1.8 GHz Quad-Core
Memory
2 GB RAM
2 GB RAM
Storage
32 GB internal storage, expandable up to 128 GB via microSD card
32 GB internal storage, expandable up to 128 GB via microSD card
Cameras
2 MP rear camera, 5 MP front camera
2 MP rear camera, 5 MP front camera
Connectivity
Wi-Fi 802.11 a/b/g/n/ac, Bluetooth 5.0, 4G LTE (bands 2/4/5/12/17/66/71)
Wi-Fi 802.11 a/b/g/n/ac, Bluetooth 5.0, 4G LTE (bands 2/4/5/12/17/66/71)
Battery
4000 mAh lithium polymer
4000 mAh lithium polymer
Ports
USB-C, headphone jack
USB-C, headphone jack
Sensors
G-sensor, accelerometer, gyroscope, ambient light sensor
G-sensor, accelerometer, gyroscope, ambient light sensor
Dimensions
204 x 124 x 10 mm
204 x 124 x 10 mm
Weight
350 g
350 g
How Long Does It Take To Whoop Tablet Activation
The Whoop Tablet activation process involves turning off and on the device while carrying out a few setups and installing updates. Based on your Wi-Fi signals, the whole process may take a few seconds to minutes.
Frequently Asked Questions
How can I contact Whoop Connect?
You can contact Whoop Connect customer care services at 888-200-1076 or send an email to [email protected]
Is Whoop Connect tablet activation free?
You have to pay $11 for Whoop Tablet activation.
Is it necessary to activate Whoop Tablet?
Yes. It is important to activate the Whoop Connect Tablet after you receive it to enjoy free unlimited talk, text, and 15 GB of data.
How can I deactivate Whoop Connect tablets?
You can deactivate your Whoop Connect tablet by contacting Whoop Connect Customer Care at 888-200-1076.
Signup For Our Newsletter