Former President Donald Trump announced to release a detailed report on Georgia election fraud after his indictment by the State grand jury.
Here is what you need to learn about the news.
'Will Release A Detailed Report On Georgia Election Fraud': Donald Trump After Indictment
United States former President Donald has claimed to produce an 'irrefutable' report on August 21, 2023, that would result in dropping all charges in his new indictment. Trump was indicted on Monday for the fourth time by a grand jury in Atlanta, Georgia, for his alleged attempt to influence the 2020 election results in the State.
The following day, the former President took to social media to denounce his arraignment and declared to release a special report about election fraud in Georgia which would cancel all the charges against him in the case, leading to complete 'exoneration.'
Also, Read The Latest News – Donald Trump indicted in Georgia over 2020 US election meddling.
Trump wrote in a Truth Social post on Tuesday, "A large, complex, detailed but irrefutable REPORT on the Presidential Election Fraud which took place in Georgia is almost complete and will be presented by me at a major News Conference at 11:00 A.M. on Monday of next week in Bedminster, New Jersey. Based on the results of this CONCLUSIVE Report, all charges should be dropped against me & others. There will be a complete EXONERATION. They never went after those that Rigged the Election. They only went after those that fought to find the RIGGERS."
According to the people familiar with the matter, Trump's 'detailed' report is a document of more than 100 pages compiled in parts by one of the former President's communications aides, Liz Harrington, a strong supporter of Trump's false claims that the 2020 election was fraud and was stolen from him.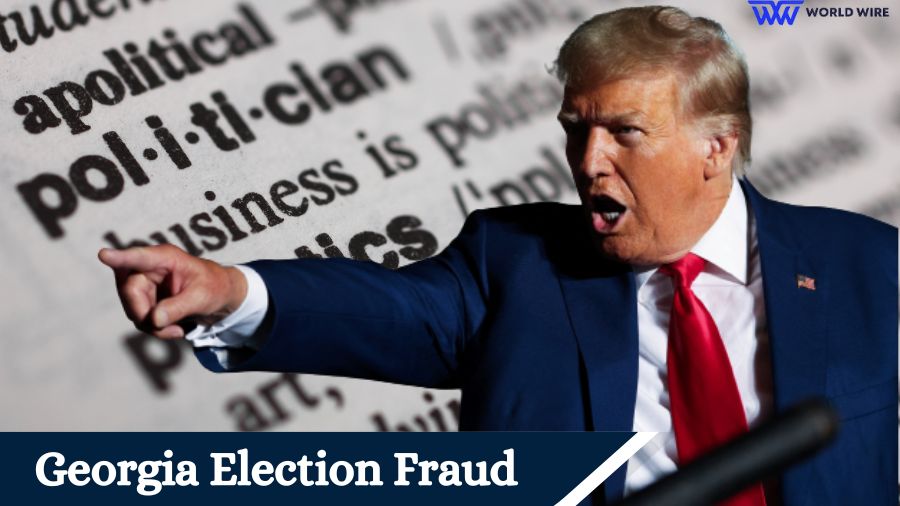 After Donald Trump announced the release of his report, Harrington Tweeted, "Georgia has among the most corrupt elections in the country, and they haven't gotten better since 2020; they've gotten worse." "Tune in on Monday," she added.
Brian Kemp, the Republican Governor of Georgia, has criticized Trump's comments on election fraud in the State, arguing that Georgia has a secure and fair election.
Kemp posted, "The 2020 election in Georgia was not stolen. For nearly three years, anyone with evidence of fraud has failed to come forward under oath and prove anything in a court of law."
The Governor assured the fair election in the State while alerting the country for the upcoming 2024 Presidential election saying, "Our elections in Georgia are secure, accessible, and fair and will continue to be as long as I am Governor. The future of our country is at stake in 2024, and that must be our focus."
Also Read – Georgia Judge Could Allow Cameras in Courtroom for Trump's Arraignment
Trump's post came after a federal judge overseeing his 2020 election conspiracy case
warned the former President and his lawyers against issuing 'inflammatory statements' and against intimidating witnesses before trials.
Trump's new indictment was brought by Fulton County District Attorney Fani Willis, who launched the probe in February 2021, shortly after a January 2, 2021, call recording between Trump and Georgia Secretary of State Brad Raffensperger was revealed in which the former President asked Raffensperger to find 11,780 votes to make him win in the State's 2020 Presidential election.
The indictment, requiring Trump to surrender to Georgia officers by Friday, August 25, 2023, charges the former President with 13-count including violating Georgia's racketeering act, soliciting a public officer to violate their oath, conspiring to impersonate a public official, conspiring to commit forgery in the first degree and conspiring to file false documents.
According to the reports, Trump may bid the court to move the case to some other part of the State, claiming his doubts about fair trials in Fulton County, where U.S. President Joe Biden won with 73% votes.

Subscribe to Email Updates :