Former U.S. President Donald Trump has been indicted over the charges of overturning Georgia's 2020 election.
Here you have the details of the news
Donald Trump indicted in Georgia over 2020 US election meddling
On Monday, Georgia authorities charged Donald Trump and 18 of his allies with plotting to rig the Georgias 2020 election.
Prosecutors used a law typically used against organized crime figures to charge the former president, his attorneys, and other top advisers in a massive criminal conspiracy to keep him in power.
In a phone call from January 2021, when Trump was still the president, he stated that the Republican secretary of state of Georgia would be able to assist him in "finding 11,780 votes" to overturn his close loss to Democrat Joe Biden.
This sparked a two-year investigation that resulted in the grand jury indicting Trump.
Also, read the related news "Donald Trump 2020 Election Conspiracy Case Explained"
The 97-page indictment describes numerous actions taken by Mr. Trump and his supporters to overturn his loss in the crucial state.
These actions include intimidating Georgia's Republican secretary of state to secure enough votes to keep him in office, harassing officials with false allegations of voter fraud, and attempting to convince Georgia lawmakers to disregard the people's will and select a new slate of electors who favor Mr. Trump.
Additionally, it describes a plan to hack voting equipment in one Georgian county and steal data.
Also, read the related news "Trump warned against intimidating witnesses"
Other defendants were the former White House top of staff Mark Meadows, Trump's lawyer Rudy Giuliani, and a Justice Department staff from the Trump administration named Jeffrey Clark, who helped Trump's efforts to reverse his Georgia election loss.
John Eastman, Sidney Powell, and Kenneth Chesebro were the other attorneys who developed legally dubious theories to overturn the verdicts.
Also, read the related news, "Georgia Judge Rejects Trump's Bid to Derail Potential Charges"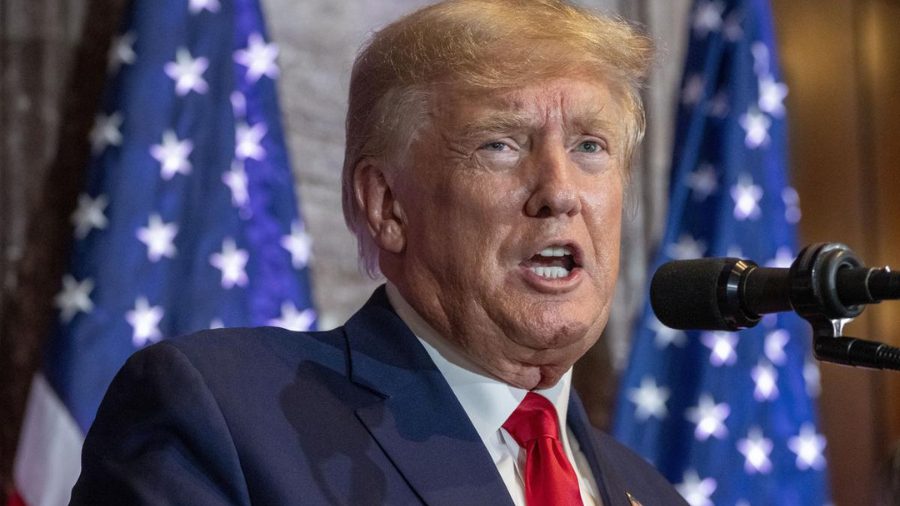 Trump was also previously indicted by a federal grand jury in early August for conspiring to sabotage the 2020 election and prevent a peaceful handover of power through a series of false statements and illegal actions made following the general election and leading up to the violent riot by his supporters at the US Capitol on January 6, 2021. In that case, he entered a not-guilty plea.
As the number of indictments rises, Trump, the front-runner for the Republican nomination for president in 2024, frequently points to the fact that he is the first former president to be charged with a crime.
Also, read the news "Twitter fined for non-compliance with search warrant for Trump account"
He uses these ideas as the foundation of his campaign and fundraising, painting himself as the victim of Democratic prosecutors who are out to get him.
The indictment, which was released Monday night by the office of Fulton County District Attorney Fani Willis, claims that Mr. Trump and the other defendants charged in this indictment "refused to accept that Mr. Trump lost, and they knowingly and willfully joined the conspiracy to unlawfully change the outcome of the election in favor of Mr. Trump."
According to Willis, by noon on August 25, the defendants may voluntarily surrender. Additionally, she stated that she would want a trial date within six months.

Subscribe to Email Updates :