Window Replacement Programs for Seniors – Windows replacement, which is frequently recommended for energy efficiency, can be costly, which may discourage low-income seniors from pursuing the option.
However, numerous programs have been established to ensure that low-income seniors can access services and replace their windows to make their homes more energy-efficient.
This article will cover a wide range of related topics to Window replacement programs for seniors, so please keep reading ahead.
How to participate in Window Replacement Programs for Seniors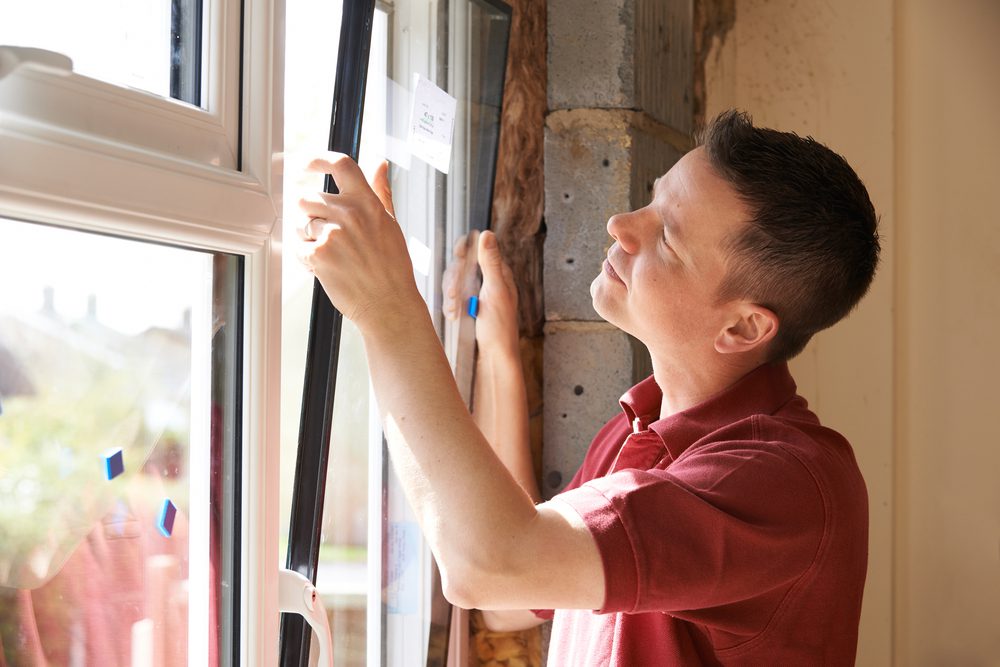 Sometimes elderly persons need to change their windows, so government-sponsored window replacement programs may be provided.
But before we learn more about it, let us understand why it is needed in the first place.
Why is Window Replacement important?
Using renewable energy by replacing windows is the way to go, and people should be acknowledged and assisted in making such decisions as it has advantages beyond reducing carbon footprints and increasing reliance on clean energy resulting in lower monthly bills. You can significantly reduce summer cooling costs by replacing old, inefficient windows with new ones.
Is Window Replacement Expensive?
The frame, materials, and type of glass in the window all influence how much money you can expect to spend.
Window replacement can range from $200 to $1800, costing an average of $650. Depending on the job's complexity, labor can add another $100-$300 to the total cost of each window.
However, this cost can be reduced for the elderly due to window replacement programs for seniors.
About Weatherization Assistance Program

The Weatherization Assistance Program of the United States Department of Energy is also one of the window replacement programs for seniors. It assists low-income households in saving money on their energy bills by making necessary repairs and improvements to increase the overall efficiency of their homes.
This assistance has been provided to over 7 million households through the Weatherization Assistance program.
Every year 35,000 homes receive weatherization services, and according to a national study, low-income families could save $372 annually by participating in this program.
Who are eligible under the Weatherization Assistance Program
A household's income must be at or below 200% of the federal poverty guidelines to qualify for weatherization services. Furthermore, they stand to benefit if they become more involved in government programs such as SSI and AFF with the Department of Children.
Other eligibilities are people aged 60 and up, families with one or more members with a disability, and families with children.
By installing new windows, the Weatherization Assistance Program assists low-income families and seniors in making their homes more energy efficient and lowering their monthly energy costs.
The U.S. Department of Energy provides funding to ensure that states, territories, and Indian tribal governments can manage the program. Following that, the federal government, state governments, and other federal agencies all pitch in to ensure that every state can access weatherization services such as window replacement.
Window Replacement Programs for Seniors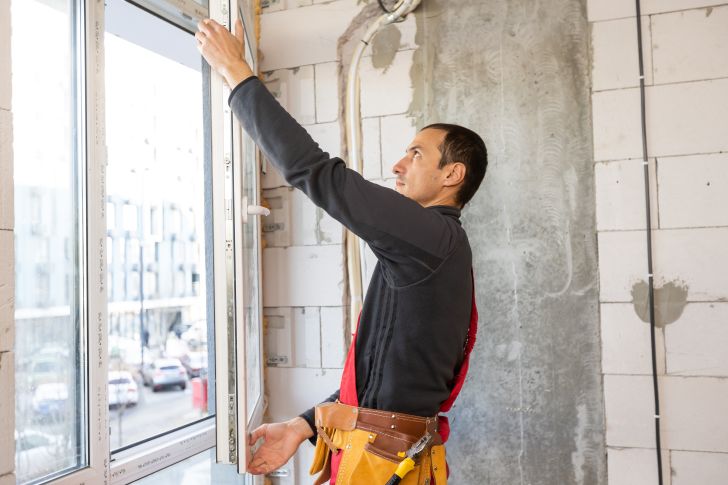 Here is a list of some window replacement programs for seniors that provide affordable window replacement –
REAP
The Rural Energy for America Program provides agricultural farmers and rural businesses with guaranteed loan financing and grants for renewable energy systems. These loans and grants are available to seniors who reside in rural areas and earn at least half their income from farming or a related small business. Even if they are not engaged in a program like this, seniors can still qualify for home repair funding for window replacement.
High Energy Cost Program
The high energy cost program also serves as a window replacement service for seniors. They may be eligible for a stipend if they live in a rural area and opt to switch to renewable energy. The charity receives the grant money, which subsequently distributes to low-income and elderly persons.
State Window Replacement Grant
The state will provide free money to replace your windows if you are a senior adult living on a fixed income and require assistance with window replacement. This is a possible alternative for seniors because there may be separate grants for the elderly, low-income families, and others.
Single Family Home Repairs Grants and Loans
Section 504 grants and loans for single-family home repairs may be provided to low-income families and seniors. If you are 65 or older and need replacement windows, please get in touch with your division for assistance.
Self-Help Homeownership
Grants for window repairs may also be available through homeowner self-help initiatives. This HUD-sponsored program provides financial assistance for purchasing and installing new windows.
Energy Star Incentive
If you are a regular taxpayer, the energy star incentive window replacement program will provide you with subsidies.
You can get $1500 in rebates for a new set of windows, only a credit score of at least 580, and an annual family income of less than 80% of the region's median income required for qualification. This assistance, however, is not guaranteed for participants in other window replacement schemes.
Tribal Window Replacement Grants
Native American communities can apply for scholarships to replace their windows through a United States Department of Energy-funded program. The initiative's purpose is to urge individuals to minimize their energy consumption and move their focus to renewable energy sources. Grants are distributed to individuals in need within the tribe by the tribal administration.
How to Get Assistance/Grants for Window Replacement
The elderly are among the most vulnerable members of society in the absence of a regular source of income, savings, or other assets, and along with energy efficiency, they see a need for window replacement.
As a result, it is critical to apply for grants and other forms of financial assistance from the government and other organizations for window replacement.
Some non-profits and utility service providers have stepped up to provide financial assistance to low-income seniors and others who want to implement energy-saving measures.
In addition, the U.S. Department of Energy's Weatherization Assistance Program and other organizations provide funding for window replacement.
How does the WAP application process work?
A senior citizen's home may require new windows, and the local weatherization service can arrange for a professional energy auditor to conduct a computerized assessment of your home's energy use.
They will perform a blower door test and examine your energy bills to determine how much outside air enters your home. Based on the analysis results, the auditors will advise you on the most efficient methods of reducing your energy consumption at home.
If you are a senior citizen interested in lowering energy costs by replacing your windows, you should apply for a window replacement program.
You can apply for the same by following these simple steps –
Check if you are eligible
The Department of Energy has a minimum income requirement of 200% of the Federal Poverty Guidelines for households to qualify for weatherization services.
Individuals can also apply for government assistance through the Department of Children's Services, which administers programs such as Supplemental Security Income and Aid to Families with Dependent Children.
Find a Weatherization Company in your area
Local weatherization service providers and their websites must be reached on state, tribal, and local portals.
Submit your application
After locating a local weatherization provider, you can complete application forms with pertinent information, such as your previous year's income or Social Security payment.
After you apply, the local weatherization provider will determine whether or not you qualify for weatherization services.
The elderly can then receive assistance in replacing their windows.
Frequently Asked Questions
How are the decisions of who gets window replacement subsidies made?
States always prioritize families with children and disabled or elderly members. Participation in window replacement programs based on a family's annual income is also important.
When can I expect to start the window replacement process?
You can start your research by looking into the weatherization assistance program in any given state, where you will find links to useful resources and information about the window replacement program.
How much will a new window cost?
The cost of replacing a window varies greatly depending on size, shape, and style. Furthermore, the price will vary depending on the individuals you choose. However, this ranges from $500 to $920 on average.
How do I go about getting funding to replace my windows?
If you need money for new windows, check to see if you meet the qualifications and begin with the necessary information to submit an error-free application for assistance.
Closing Comments
The elderly, who have limited financial resources, undoubtedly require window replacement to reduce their costly energy consumption. Not only will replacing an old window improve the quality of life for seniors, but it will also benefit the environment.
All the window replacement programs for seniors have been mentioned in the article. However, if you still have doubts, please ask them in the comment section, and we will get back to you with a solution.

Subscribe to Email Updates :