Do you want to reach Yankee Stadium but don't know where to find the right parking? In this article, I am going to share a detailed Yankee Stadium parking guide that would help you find affordable parking options at Yankee Stadium very easily.
So, without any further ado, let's get started –
Yankee Stadium Parking Guide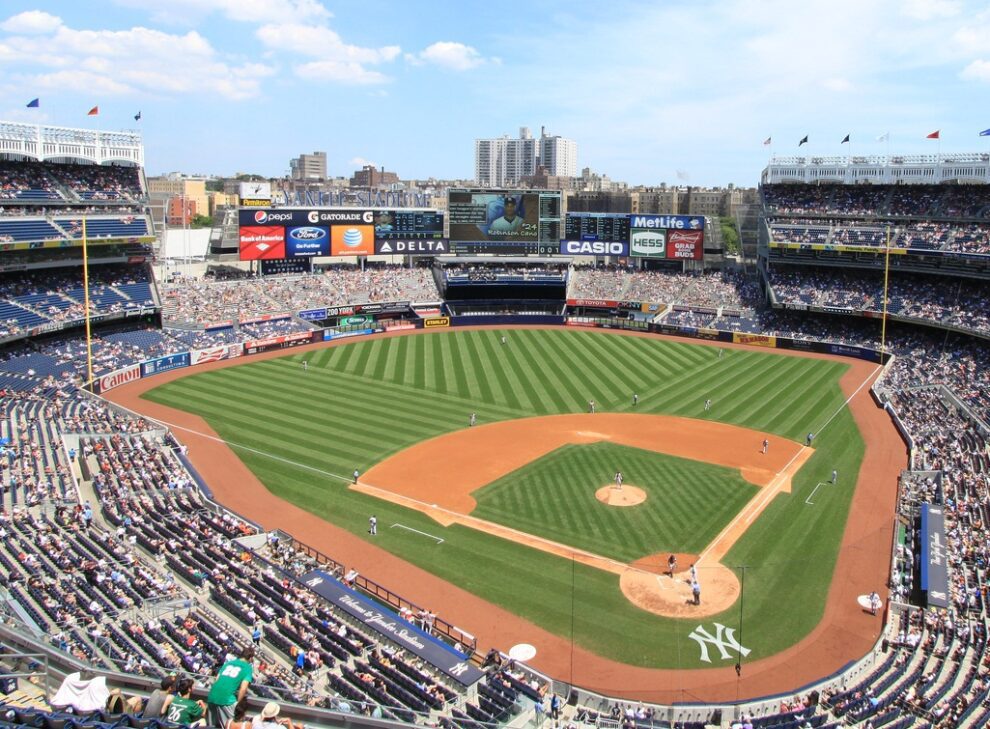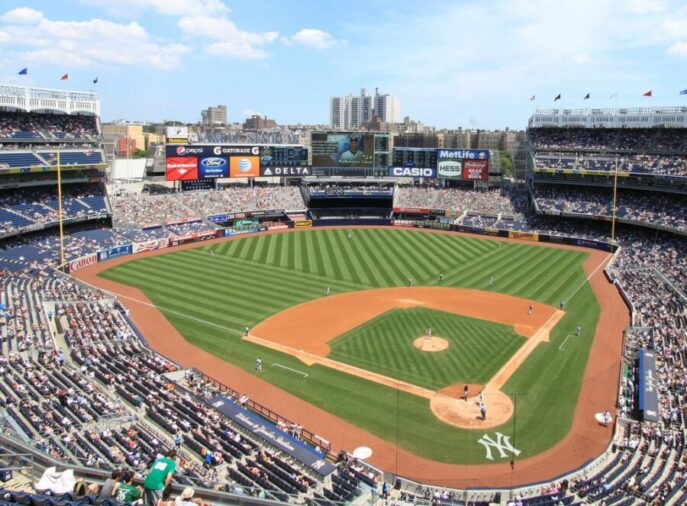 Yankee Stadium is one of the third largest stadiums in MLB and was renovated in 2009. The stadium was built to replace the original Yankee Stadium and has more than 9000 parking spaces.
These parking spaces are officially recognized; you can also land other parking spaces, but they might be pricier for you. It is also notable that after the original Yankee Stadium was remodeled, it is known as the Heritage Field.
We will be discussing how to find good parking spots if you are going to Yankee Stadium and any other transportation options available in the region. We have also shared Progressive Field Parking Guide.
Official Yankee Stadium Parking Option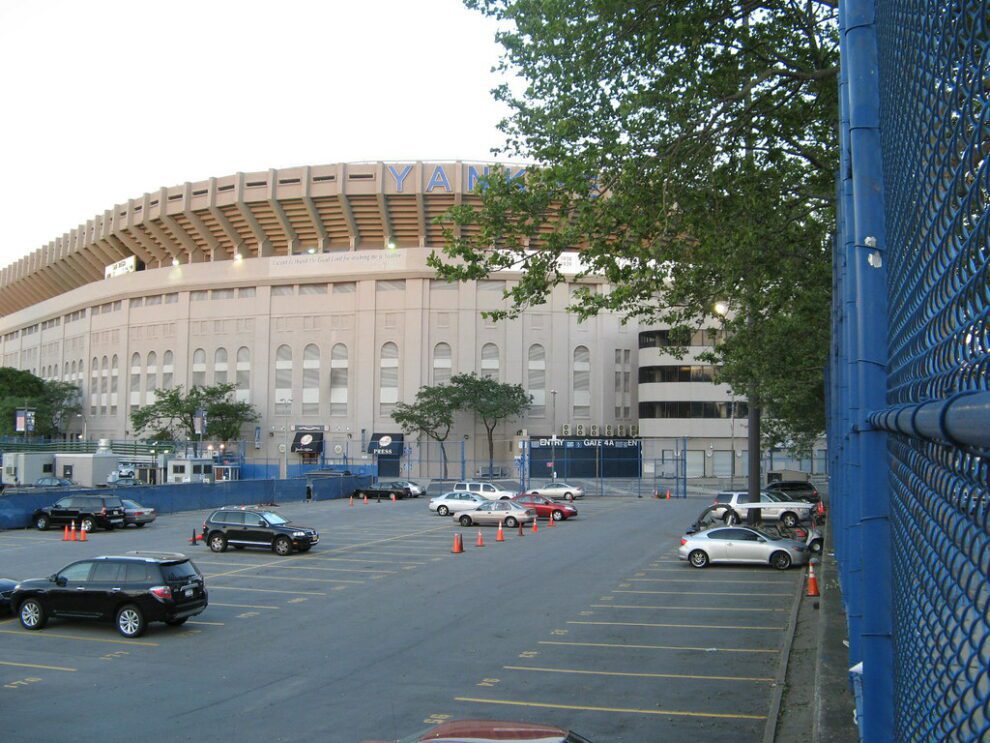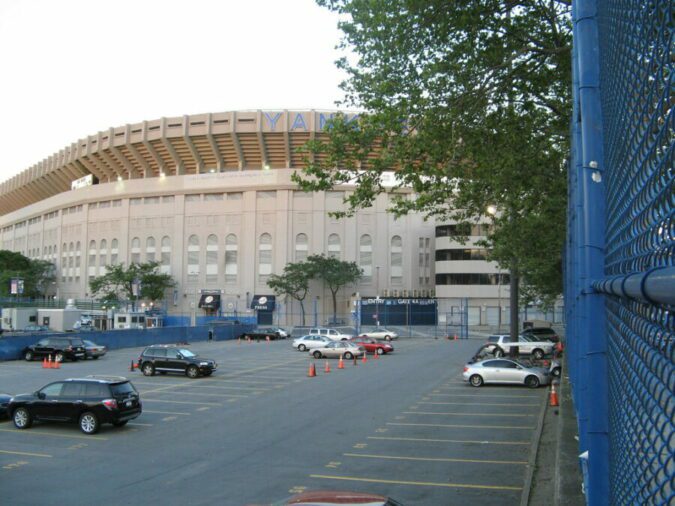 If you wish to avail any parking spots that are officially available by the stadium authorities, you will have to access City Parking Services. You can check out multiple other parking options that are available in the nearby spaces.
However, if you want to access official parking only, you can check out prices through the official website. You can also call to check about official parking spaces on the number (718) 588-7817.
Below, we have shared some of the best Parking Lots available near Yankee Stadium and their distance, as well as respective walking distance from the stadium.
151st Street Lot South – 0.4 Miles (9 Minutes)
151st Street Lot North – 0.4 Miles (9 Minutes)
Harlem River Lot – 0.7 Miles (15 Minutes)
Harlem River South Lot – 0.7 Miles (15 Minutes)
Harlem River North Lot – 0.7 Miles (15 Minutes)
153rd Street Lot – 0.3 Miles (6 Minutes)
153rd Street Garage – 0.4 Miles (7 Minutes)
161st Street Garage – 0.1 Miles (3 Minutes)
Gerard Avenue Lot – 0.1 Miles (3 Minutes)
River Avenue Garage – 0.1 Miles (3 Minutes)
Ruppert Plaza Garage – 0.3 Miles (6 Minutes)
You can check out the official list of parking spaces available nearby Yankee Stadium by visiting the official parking options that are provided on the City Parking website. Official Yankee Stadium Parking is a bit costlier than FedEx Field Parking.
Yankee Stadium Parking Tips
If you wish to save money on parking spaces, you can follow these parking tips for ease of access. We will also be discussing other useful tips that might help you while visiting Yankee Stadium.
First and foremost, if you are going to the stadium during the active or ongoing season, the prices of parking lots can be up to 30 to 40 USD for official spaces. Similarly, if you are going to the stadium in the postseason, the prices will get higher.
If you choose to park at a distance from the stadium, you can find cheaper parking lots with fewer crowds. Another thing that you must keep in mind is to get your payments done in advance so that no time is wasted while you are parking. You can use any online payment device to do the same.
It is also important that you reach the parking lot at least 2 to 3 hours before the game. Even if your parking lot is nearer to the stadium, it will help you settle in for the game on time.
Yankee Stadium Handicap Parking
The City Parking provides reserved parking spaces for handicapped people. There are approximately 9,000 official parking spots under the official authorities, out of which a set percentage of spots are exclusively reserved for disabled people.
If you wish to access the handicapped spot, you must have a handicap card issued by New York City. Otherwise, you will have to pay a heft fine for taking up a reserved spot. It is also notable that disability tags issued from other states are not valid in the Yankee Stadium official parking lots.
Yankee Stadium Public Transportation Options
People can access Yankee Stadium with the help of public transportation as well. There are three possible public transportation methods that you can use.
Subway
If you plan on using Subway to reach Yankee Stadium, you can deboard at 161st Street or Yankee Stadium station. The specific station is quite near to the stadium, and it takes barely a minute to reach the stadium on foot. The No. 4 Train from the East Side and the D Train from Sixth Avenue make stops at the desired station.
Bus
You can take the Bx6 and Bx13 buses to travel to the River Avenue or East 161st street bus stops. Other than these two bus stops, you can also use the Bx1 and Bx2 buses for the Grand Concourse and East 161st Street. The bus BxM4 can also be used to travel to Yankee Stadium.
Rail
You can travel through the Metro-North Railroad if you wish to travel by train and can drop off at the Yankees-East 153rd Street Station.
Tailgating at Yankee Stadium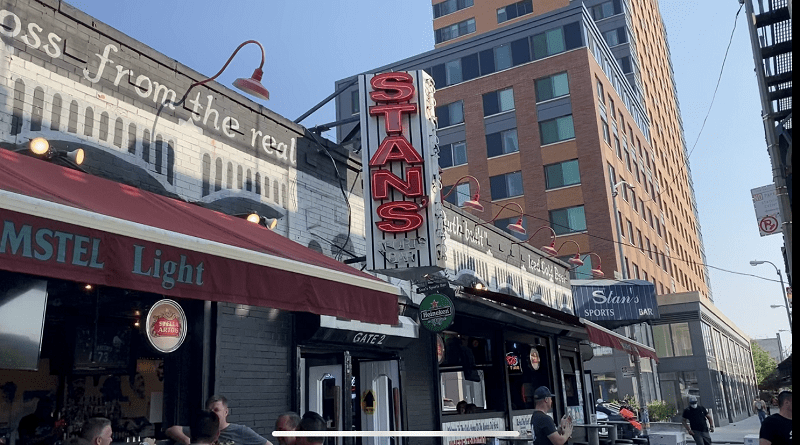 Since there are a lot of vehicles in the areas surrounding the stadium during any games, the authorities have allowed tailgating at Yankee Stadium parking and the surrounding regions. There are a couple of rules that you will have to follow while driving in the area.
Any sort of open fire is completely prohibited in the nearby regions of the stadium.
People are not allowed to reserve parking lots in advance before the games.
No vehicle is allowed to park at any other space for any given moment until and unless it is the parking lot allotted to them.
It is also not allowed to consume any alcoholic beverages in the parking lots because if it becomes common practice, then it could lead to messy fights breaking out given the traffic and crowd that is present in the local regions.
Getting to Yankee Stadium
The Yankee Stadium is accessible through multiple transportation methods. You can travel through the ST Express buses or the Link Light rail. Other than that, you can also reach Yankee Stadium with the help of Subway, as some routes can help you get there.
This was all that you need to know about planning a trip to Yankee Stadium and the available Yankee Stadium parking options. You can let us know in case of any factual errors by us.
Also, if you have any questions, feel free to shoot them in the comment section below. Our team will try to respond ASAP.

Subscribe to Email Updates :