YouTube vs TikTok Controversy: The entire country is under lockdown due to the Coronavirus. Everything is closed from school to college to offices. In such a situation, the presence of people on social media has increased. 
Every day new trends are seen on Twitter. Sometimes the fans of batons of two different ideologies clash, sometimes people criticize the views of a product or government. But recently, a different topic was seen trending on Twitter.
YouTube vs TikTok Controversy: here's all you need to know about the dispute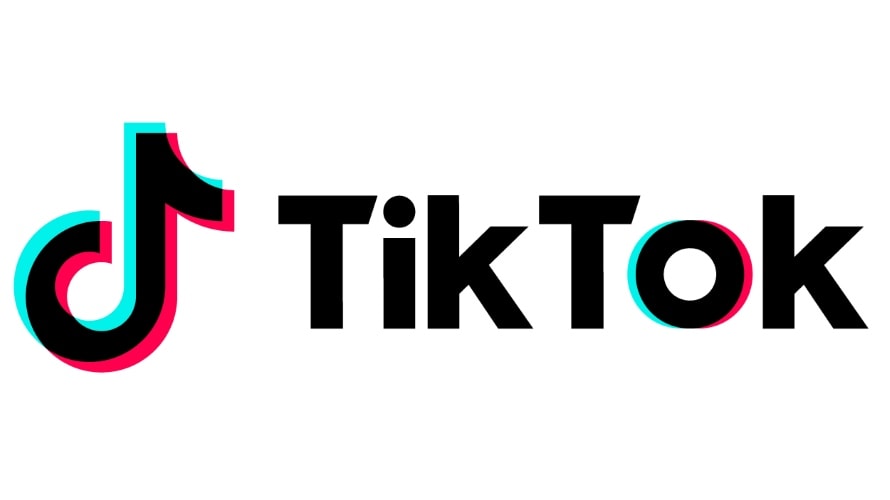 YouTube vs TikTok: There has been a debate on social media about Youtube Vs. Tik Tok for the last few days. If you do not have any information about this, then suddenly you will be feeling FOMO. 
Now, if you do not know the meaning of FOMO, the atmosphere you are feeling right now is called FOMO (Fear Of Missing Out). This fear is the biggest secret of Tik Tok superstardom. 
This debate is currently a topic of discussion because comedian-roaster Carrie Minati made a video roasting Tik tok and its users, which was viewed 67 million times in five days till the news was composed, and the number of likes on this video is over 10 million.
What is Tik tok?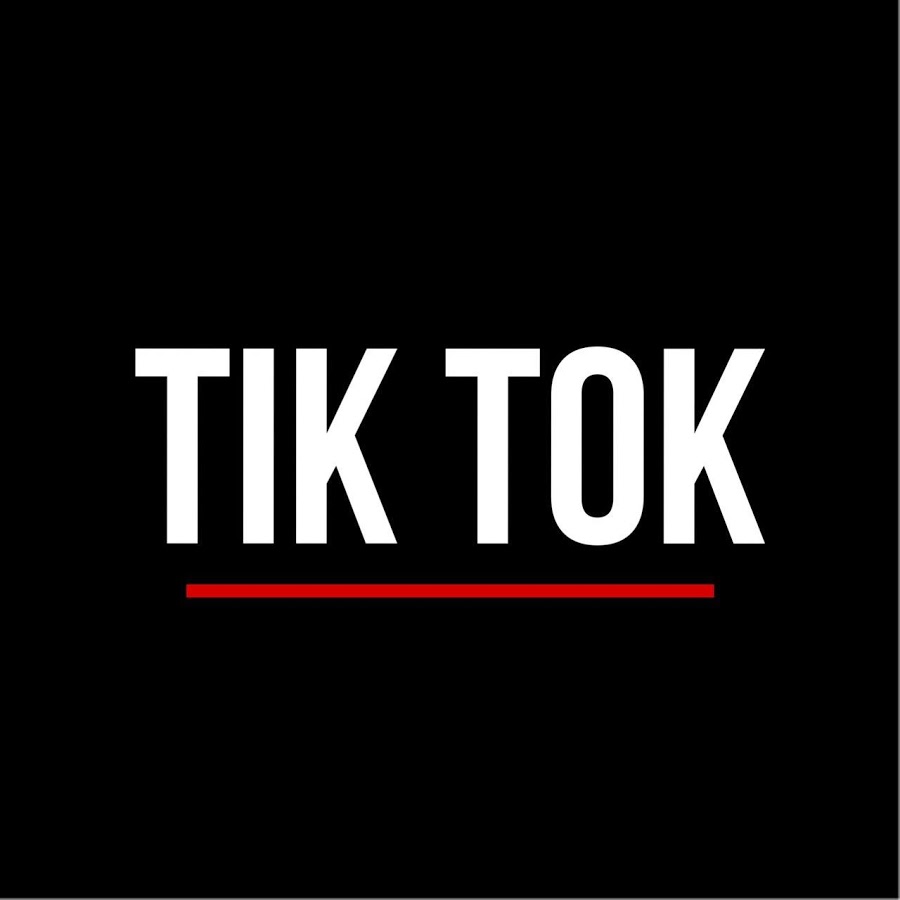 YouTube vs TikTok: People around the world are asking these questions. Because Tik tok has become quite popular in a short time among youth. In September 2018, Tik tok became the most downloaded app in a month. 
During this time, it also overtook applications such as Facebook, Instagram, YouTube, and Snapchat. Till now, it has been downloaded more than 100 million accounts worldwide. 
Reason- Easy User Interface. Talking about the features of Tik tok, then just know that in short, you can create and upload videos up to 1 minute on this app. Tik tok has a lot of song clips, movie dialogues, which you can use in a 15-second video. 
It also has a feature called Duets, in which you can reply to someone's video by making a video. And both these videos will appear on the screen simultaneously.
YouTube vs TikTok: What is the competition regarding YouTube vs. Tik tok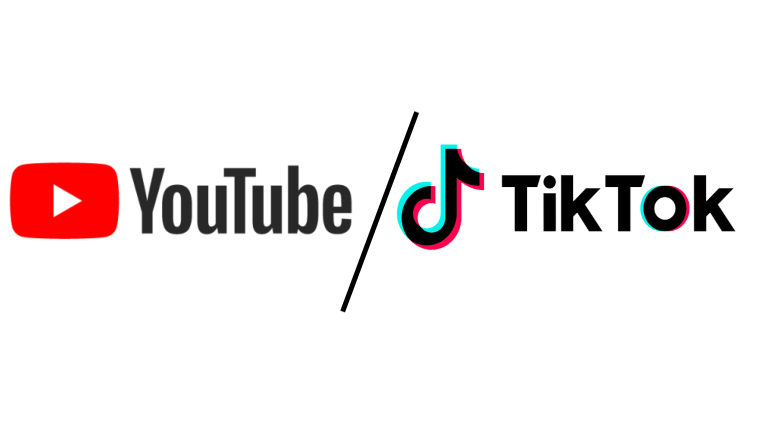 YouTube vs TikTok: This debate is going on in India, so it should be talked about in this context. So what has happened is that Tik Tok's videos address the content creators of YouTube with the word 'CRINGE'. 
A cringe means something that embarrasses you. Tik Tok like this has endured for a long time. 
On 18 April, YouTuber Elvish Yadav made a video, in which he made all kinds of derogatory things about the video being posted on Tik Tok and those who posted it.
In response to Elvish, Tik toker Revolver Rani and Aamir Siddiqui made a video, where they described Tik Tok, and the people who made the video there are better than YouTubers. 
Aamir also said that YouTube peoples make money using their content and also produced many threats. However, Aamir's way of talking was quite decent.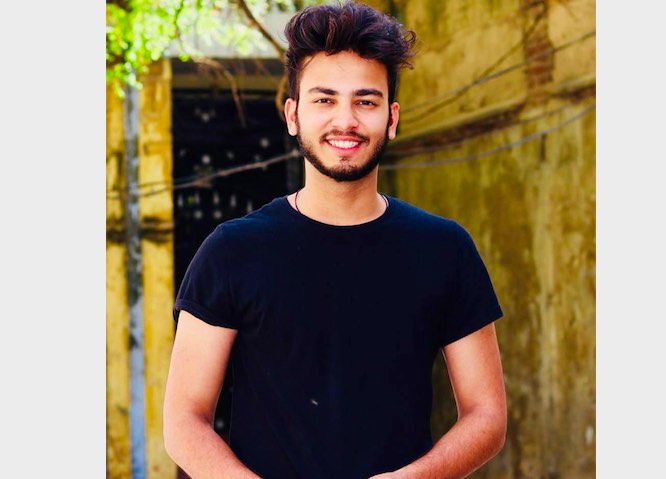 YouTube vs TikTok: But YouTubers who consider Tik Tok as a second-class thing which enraged at this comparison. This is how the case of YouTube vs. Tik tok started.
Many YouTubers, including Elvish and Samrat, made whole the videos while firing back against Aamir, which kept the matter going. Aamir Siddiqui was replying to the words of these YouTubers on his Instagram stories and posts. 
During this time, he said that if Carryminati makes a video roasting him, he will be pleased. It was to announce that Carry should make Aamir's roast video. 
As far as Carry's roast is concerned, it was quite average. Content cannot be made firm or attractive just by abusive language. The kind of success that this video of carryminati got shows that the money earned by using the content of Tik tokers is also seen to be true. 
Now the question is: When everything is so average, then why is carry's video watched so much?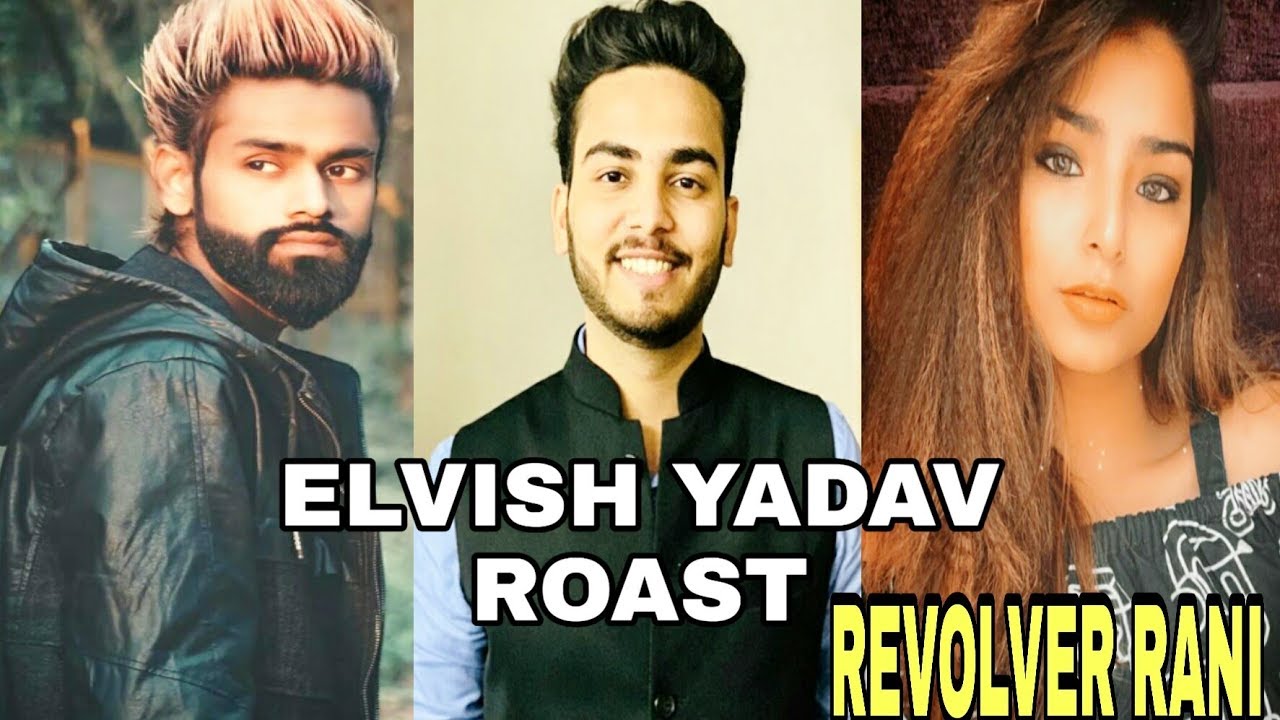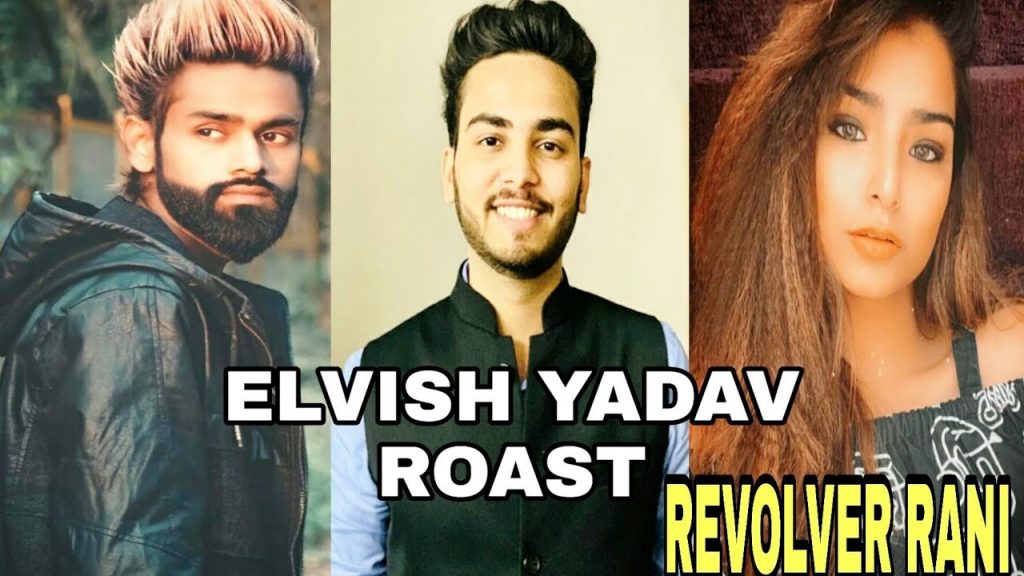 This was answered by the other YouTuber Ashish Chanchalani while talking to Bollywood Hungama. Ashish says- "The public likes to see fights. And the whole country got to see such a hunch online. "
The fantastic thing is that on this video of carrying, his fans are trolling the Tik Tok personalities. And his fellow YouTubers ie, Bhuvan Bam, Ashish Chanchalani, and Harsh Beniwal cheering for carrying after the completion of 2 million likes on that roast video. 
We are not saying this, Carry Minati himself told this by putting a photo on her Insta story
Now some factual things.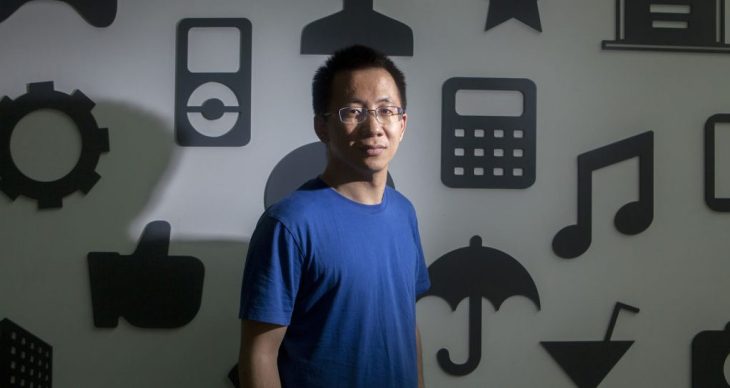 In 2014, Chinese entrepreneurs Alex Zhu and Luoyang launched an app named musically. This app had all those features, which are now in Tik Tok. 
So this app also became a bumper hit in a few days. In 2017, Chinese tech company Dance Bit bought 1 billion dollars (2017) for 6400 crores rupees. By then, Tik Tok, owned by Dance Bytes, had also beat the market. 
In August 2018, Musically and Tik Tok merged. All the musical accounts handles were automatically transferred to Tik Tok. 
Till then, this app was seen as a new discovery. Everything was normal. The New York Times matched the praises of Tik Tok, calling it the only and most engaging social media app. 
Because then, things like advertisements and news were not visible in this app. However, in 2019, the ads started appearing here.
America punished history's most significant penalty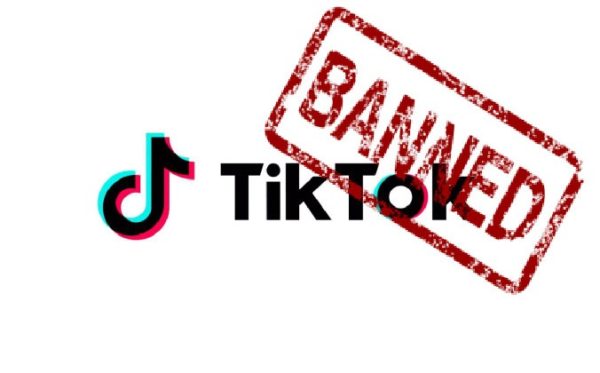 Children used many of the accounts on Tik Tok and its predecessors under 13 years old. Secondly, this application was made public with the creation of a statement. 
If you put a post, anyone in the world could see it anytime. Anyone could comment. Even if you change the privacy settings, still anyone could send you a personal message. 
In this affair, the crimes related to many children and girls were revealed. Many older people were found asking their children for pictures of their particular organs. 
So many children fell victim to bullying in the comment box. Along with this, there were allegations of gathering and stealing information about children by illegal means. 
After the charges were proved, in February 2019, the Federal Trade Commission imposed a fine of $ 5.7 million, or about 43 crore rupees on Tik Tok, which the company agreed to pay. 
This was the most significant penalty in cases related to children's privacy in the history of America. Tik Tok was ordered to remove all videos uploaded by children under 13 years of age in compliance with COPPA (Children's Online Privacy Protection Act).
The Swadeshi Jagran Manch, the economic wing of the Rashtriya Swayamsevak Sangh, wrote a letter demanding PM Modi to ban apps like Tik Tok and Hello from posting offensive content on Tik Tok. 
Many people complained about the spread of vulgarity on this application, on which, taking cognizance, the Madras High Court banned Tik Tok in India. 
However, later when its parent company Byte Dance reported that due to this ban in India, it would lose about 5 million dollars per day i.e., about 38 crore rupees. 
And the jobs of more than 250 people will be in danger. Also, they will not take any kind of pornographic content on their app, and they will take special care of it. After this, the Madras High Court lifted the ban on Tik Tok.
Clash of Youtube Vs Tik Tok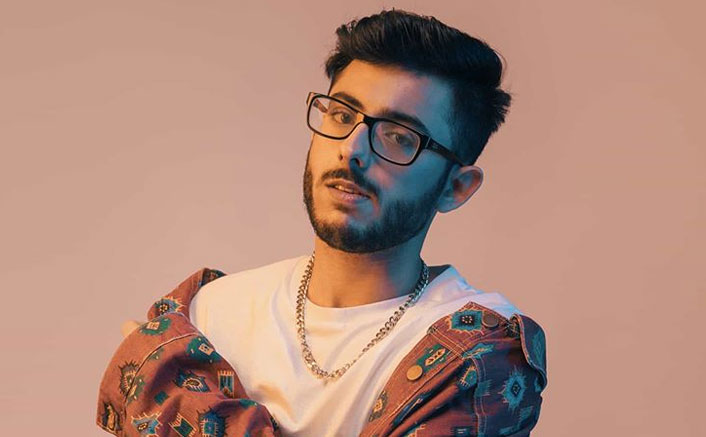 There was never a fight on YouTube and Tik tok. This encounter took place among the users of these social media platforms. That case seems to be calming down a bit after carrying Minati's video. 
However, such small battles do not affect the application much. As far as the competition of YouTube and Tik Tok is concerned, then YouTube is a significant and productive player in the market. 
Before making your channel there, you have to follow YouTube's rules and regulations, which are quite strict while there is no such restriction on Tik tok. 
You can create and upload any number of long videos on YouTube, but there is a time limit on Tik tok.
Because of this, the quality of its content is also affected. YouTube takes strict action on content theft, while there is no provision for this on Tik tok.
This time on Twitter, fans of YouTube and Tiktok split into two groups. Users of both social media platforms bombarded Meems on Twitter to prove YouTube and TikTok better.
The whole of Twitter was filled with these hashtags – #Amir Siddiqui, #Carryminati, #Tiktokers, #youtubers, #Skirt. See some funny meats-
After all, why did the war broke out between the social media warriors?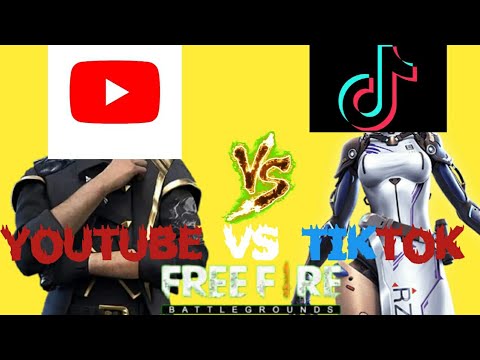 There has been a struggle between YouTube and Tiktok fans for the past several days. YouTube users make fun of Tiktok users and Tiktok users of YouTube users. 
This joke grew when Tik tok star Aamir Siddiqui made a video, in which he wrapped up the joke makers on YouTube. After this, the YouTube people also did not sit down.
On YouTube, a video was released from an account named Carry Minati, where the 'blows off' of the ticket holders. This video went viral. 
This video reached millions of people. By the time the news was written, more than 43 million people have watched this video of Cariminati in two days. At the same time, more than four crore people liked his video.
After this war started on Twitter, thousands of people shared their anger on each other by sharing mimes. As a result, the trend of Twitter was dominated by Tik Tok, YouTube, and Skirts.

Subscribe to Email Updates :