Since Biden's presidential victory has left Trump incapacitated to keeping himself in the political spotlight, the erstwhile president seems to have had a eureka moment regarding the issue. 
Trump's recent deluge of Republican nominations comes across as a legion in the making to shoulder the responsibility of keeping the Trump ideology fresh in the eyes of the public until bereaved Trump can contest presidential elections again. 
All avenues shut for Trump with The Social Media ban!
When Facebook and Twitter banned Trump from their platforms after the Capitol riot in January, he lost two of his most powerful megaphones. In June 2021, a statement released by Facebook said that the former president would not be allowed back on its service until at least January 2023, citing a risk to public safety and well-being as the reason. 
Foot soldiers in the pro-Trump propaganda
Since Biden's inauguration and the ban on his social media accounts, Trump has posted statements online less often than usual. But the ban has not deterred Trump's words from reaching the farthest ears. How one may wonder. 
A few devoted emissaries have performed this auxiliary yet crucial function. Popular social media accounts picked up Trump's messages and posted them. 
The top sharers of Trump's posts included the right-wing publication Breitbart News, a Facebook page called "President Donald Trump Fan Club," Fox News, and Jenna Ellis, a lawyer who made regular television appearances as Mr. Trump's proxy to trumpet his debunked claims of a rigged the election. 
These devoted aides have been working tirelessly in the shadows, taking the onus of the task that Trump himself is incapable of performing. 
"Now that Mr. Trump has lost both the Oval Office and his Twitter account, he has become a kind of digital leader-in-exile," 
Emerson Brooking, a resident fellow at the Atlantic Council's Digital Forensic Research Lab, studies disinformation. 
Drowning Trump catches at a straw- announces the launch of Truth Social.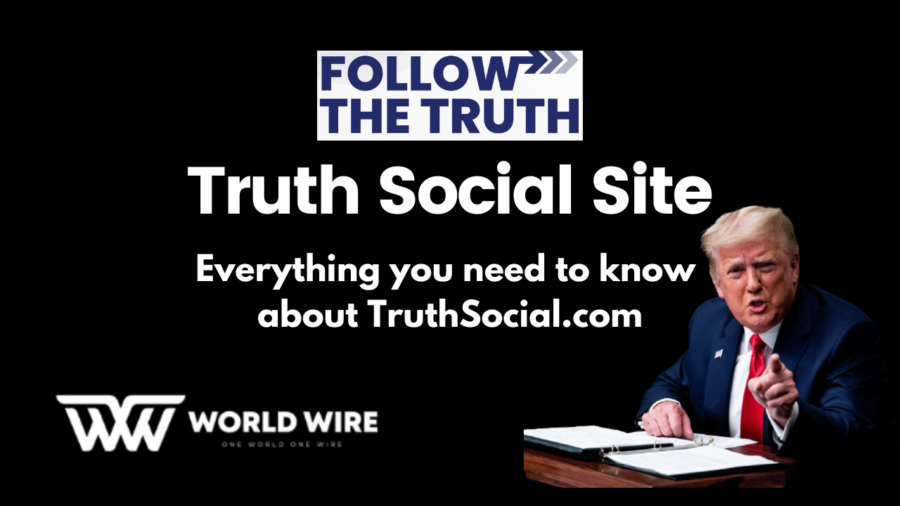 It is no solace to an injured general that his dedicated foot soldiers are carrying his manifesto forward. Even though he was still relevant in the digital eye via his emissaries, Trump decided to take matters into his own hands and announce the launch of Truth Social, his personal social media site. 
According to a press release from Trump Media & Technology, the media operation will begin in the first quarter of next year, with Truth Social launching ahead of the 2022 midterm election and a possible subscription video-on-demand service coming later.
Mike Lindell: Steve Rogers to Trump's Bucky Barnes 
Mike Lindell, MyPillow CEO, popularly referred to as the MyPillow guy, seems to have been knighted as Trump's flag bearer until Trump can contest the 2024 presidential elections. 
Lindell has been one of the most passionate voices in propagating the debunked claims of the 2020 presidential elections being rigged. Lindell has supported these claims despite significant revenue loss to MyPillow. 
"I lost 20 retailers, and it's cost me $65 million this year that I won't get back, OK?" Lindell told Insider. "There's your story. Print it right. Don't try and twist this." 
Since Trump's fall from electoral grace, Lindell has embarked on a dedicated mission to keep his beloved lord relevant in the public eye through a series of publicity stunts.
The Thanksgiving Telethon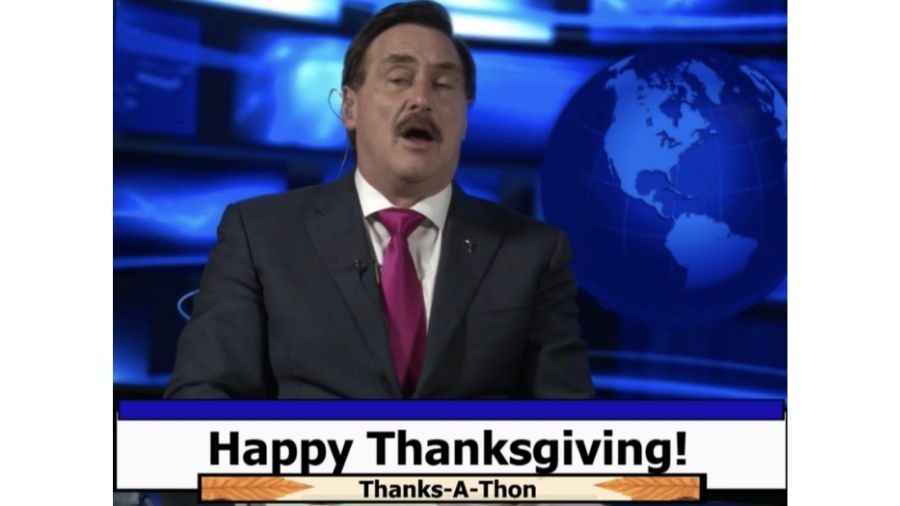 The 96-hour long broadcast coincided with Lindell's filing a lawsuit with the Supreme Court that he claimed would "pull down" the 2020 elections. He wanted to approach the apex court as it would be immensely compelling.
The 96-hour show began from midnight on Thanksgiving day and was slated to run through midnight on Sunday, where Lindell promised to discuss his Supreme Court lawsuit.
Mr. Lindell reportedly appeared onscreen for the first 90 minutes of the broadcast before returning late Thanksgiving morning. Just after midday, Mr. Lindell claimed: "There are probably millions of people watching right now."
However, 24 people were tuned into his Freedom Patriot Network YouTube channel.
Daily Beast reporter, Zachary Petrizzo, said Mr. Lindell had bowed out about 90 minutes into the Telethon's broadcast. 
"Last night at 1 AM EST, Mike Lindell kicked off his 96-hour "thanks-a-ton" event, but after an hour and a half, he called it quits for the night."
The Supreme Court Lawsuit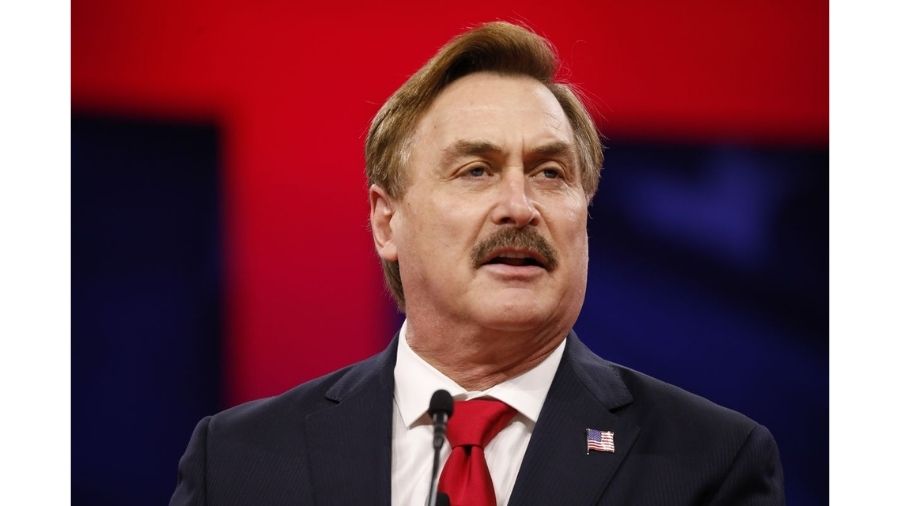 The Thanksgiving Telethon was a mere precursor to Lindell's main event- filing a Supreme Court lawsuit that he claimed would overturn the 2020 presidential election results. 
On November 23rd, Lindell himself admitted that he could not find any State attorney general to sign his lawsuit. 
Hoping to promote a groundswell of support for his claim, Lindell published the putative complaint on his website, along with a video supposed to encourage all viewers to call their elected officials and order them to get in on the Supreme Court action. 
The complaint itself is full of unimpeachable logic with a 50-page recitation of every half-baked conspiracy about election fraud and rejected arguments presented during the past year. 
Lindell said he had posted all the evidence of the conspiracy he alleges on his website and that the Supreme Court will eventually expose it and rule in his favor.
Dominion, the voting machine company, sued Lindell for defamation, claiming $1.3 billion as compensation. Smartmatic hasn't sued the CEO, though it told the court it plans to do so.
We The People Fight Back event.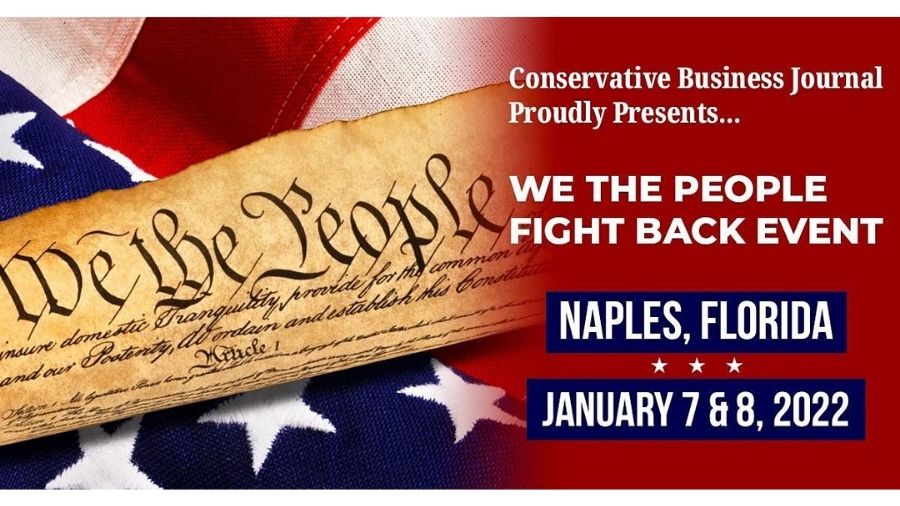 We the People Fight Back event will take place in Naples in Florida and unfold over two days- 7th January 2022 and 8th January 2022. The massive event started at 10 AM and concluded at 6 PM. 
Lindell was one of the speakers at the event, which was a drive to give Conservatives a platform to voice their opinions.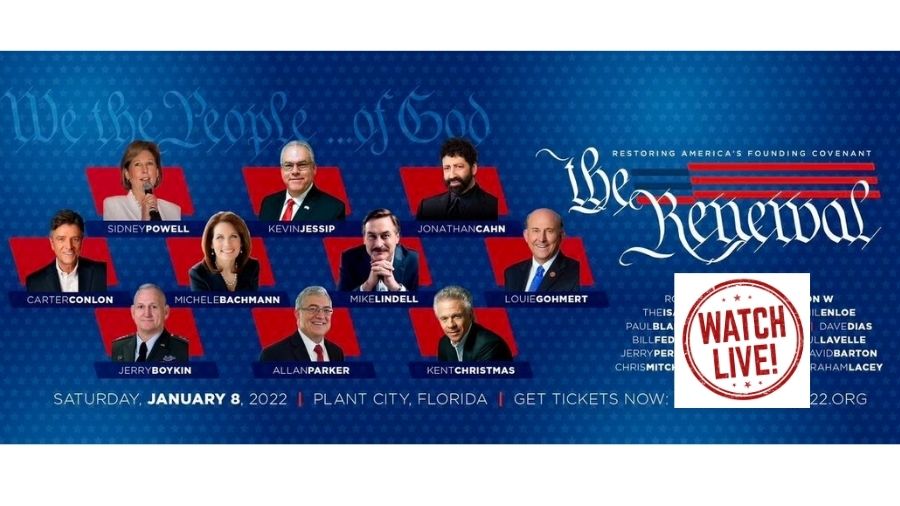 Chalked out to be "not a political event," the Renewal event took place on January 8th. According to a press release, the event was centered around the old American covenant made with God. Various speakers congregated at Strawberry Festival Amphitheatre in Plant City, Florida, to voice their personal opinions in the said context. 
The Reawaken America Tour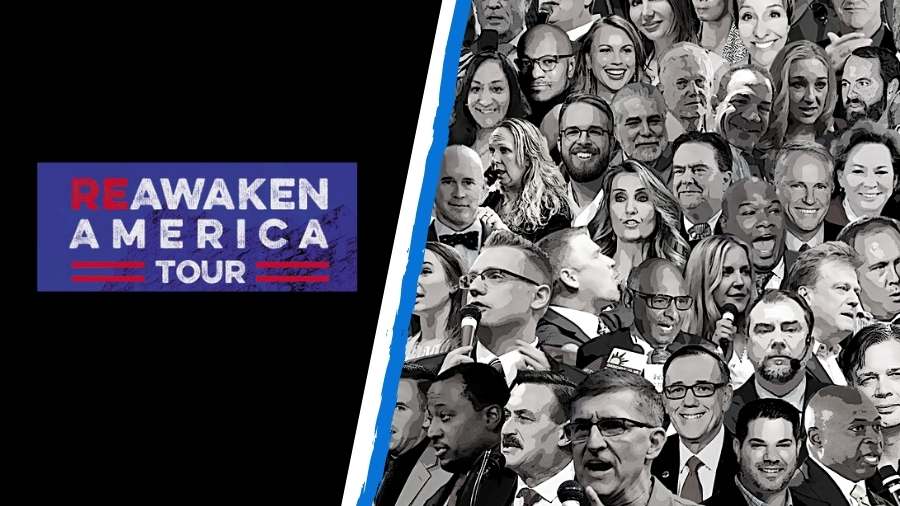 General Flynn and Clay Clark had also hosted The Reawaken America Tour, at which Lindell was a guest speaker. The plan behind this tour was to 'reawaken' the people of America from the delirious slumber that the Biden administration has landed them in.
Steve Bannon's pro-Trump podcast: War Room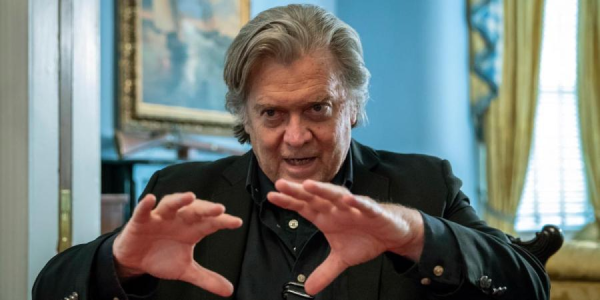 In 2016, Steve Bannon became the chief executive officer of Trump's 2016 presidential campaign and was appointed Chief Strategist and Senior Counsellor to the President following Trump's election. He left the position eight months later and rejoined Breitbart.
"War Room" is a six-days-a-week alternate reality akin to Trump's banned Twitter account revived in audio form. In the War Room fantasyland, Trump won the 2020 presidential elections, and his victory was ripped from his hands by a sprawling list of cheats and deceivers. 
War Room elaborates how the election was stolen from Trump in episode after episode. One of his regular guests is Mike Lindell, who makes claims regarding fraudulent elections so ludicrous that Fox has refused to air ads that have invoked them. 
This fantasyland scenario may well be composed of what might turn out to be Trump's manifesto in the 2024 presidential elections. 
Trump barters Republican nomination for political allegiance.
Trump has put forth various names for the Republican nomination recently, of people who have proved their undying fidelity to Trump in numerous mutually exclusive events.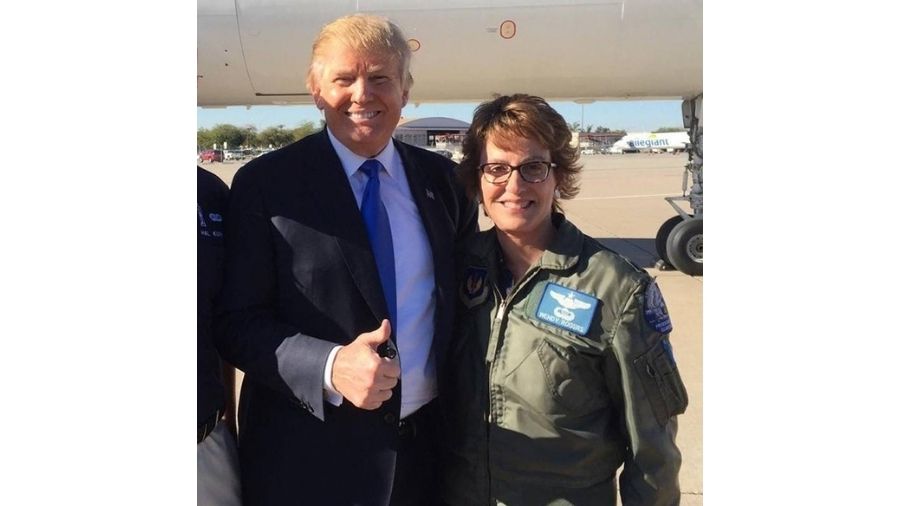 Wendy Rogers, a member of the senate for Arizona, spent the last ten years securing a seat in the senate. When she finally succeeded, she was prepared to get the elections decertified purely so that Trump could remain in the White House.
Former Air Force lieutenant Rogers has also been noted to use her Twitter account when Trump could not as he was banned in early 2021. Rogers also promoted wild conspiracy theories about the election being stolen from Trump. 
Trump recently returned the favor by endorsing Rogers, running for re-election in 2022. Former Trump advisor Steve Bannon recently told NBC that if Rogers were unable to secure a seat in Congress, she would be seen in the next Trump administration.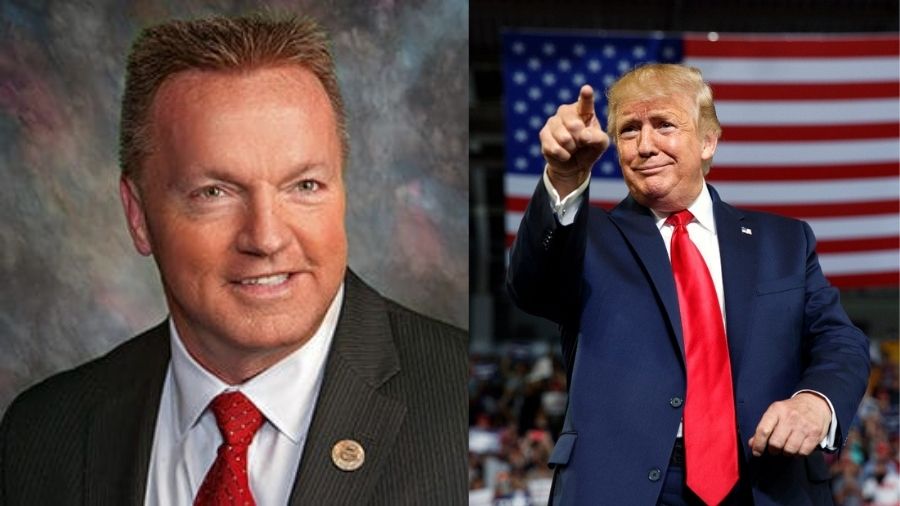 American politician and erstwhile member of Arizona House of Representatives, Anthony Kern, has been representing District 20 since January 5, 2015. 
Kern was among the people who helped count and inspect the ballots as part of the 2021 Maricopa County presidential ballot audit in April, ordered by the State senate. 
Anthony Kern had attended the Stop the Steal rally on January 6, 2021. Kern posted a video on Twitter while he was at the event in which he said, "I will put politics aside if I never win another election. Trump, every time I heard him on TV, it was like he was my friend. Why? Because here's the President of the United States who was sticking up for little old me." 
Trump recently released an official statement citing his endorsement of Kern. 
Jacky Eubanks, candidate for the 32nd district seat for the US House, gained favor with Trump for spearheading a grassroots-level survey of irregularities in the 2020 presidential election. Along with trusted aides, she took it upon herself to go door-to-door in Macomb County and Detroit to talk to voters and verify whether voters registered to those addresses lived there. 
Eubanks made the scandalous claim that the error rate fluctuated consistently between 18% and 20%. 
On December 13th, an official statement citing Trump's endorsement of Eubanks was released. 
Trump's History Tour with ex-Fox News ally, Bill O'Reilly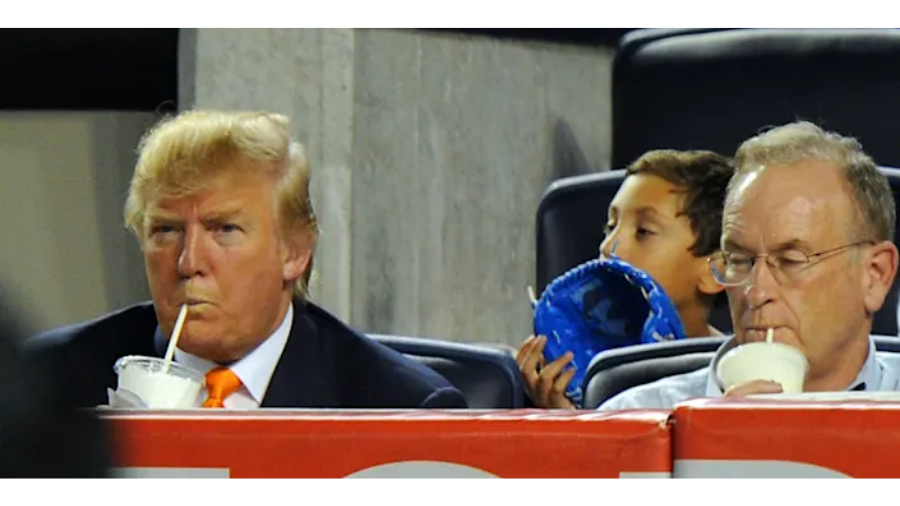 Trump flagged off his 4- city tour with ex-Fox News TV host Bill O'Reilly on December 11th in Florida. Christened 'The History Tour,' the inter-city arrangement will see Trump in Florida and Texas, discussing his presidency with O'Reilly. 
"These will be wonderful, but hard-hitting sessions where we will be talking about the reality of what's happening in the US, those that the Fake News media never mention," Trump said in a statement dated 6th July 2021. 
The next stop in this intercity engagement was Orlando on December 12th. The Tour will move to Houston, Texas, on December 18th before ending with Dallas on December 19th. 
Trump hints at the 2024 presidential rerun at Orlando. 
Attendees of the History Tour's show at Orlando claimed that Trump has not blatantly proclaimed his intention to stand for the 2024 presidential elections but hinted at it. 
Trump allegedly said that Ron DeSantis "would make a great vice president"  if he were to be re-elected as president. 
This is a quintessential Trump tactic, wherein he suggests his heart's desire and leaves room for himself to walk away without any controversial comment being pinned on him.
'All the world's a stage' for Trump's Avengers.
Armed with the artillery of trumpet blowers like Lindell and Bannon on the one hand and nominees with consolidated footing in the political scenario on the other, Trump seems to be covering all his bases for re-election in 2024. All the roadblocks Trump might face in the 2024 election seem to have been brainstormed about, and contingencies have been put in place. 
Whether Trump's Avengers have indeed assembled for victory in 2024 remains to be seen in what might turn out to be the political faceoff of a lifetime. Whatever the result, Trump seems all set to fight tooth and nail in the 2024 presidential elections. 

Subscribe to Email Updates :