Zee5 is working way too hard these days to get a real audience and with the release of Lalbazaar, the channel is ready to jump into the mud of a crime thriller web series. As we all know that crime based web thrillers are quite famous and Zee5's Lalbazaar is one of those series. Previously we have seen that different OTT platform has come up with different crime-based Indian web series and all of them are huge hit.
Lalbazaar
So the basic principle of making a hit web series in India is making a web series on crime drama with violence and abusive words. Also, there is another formula to make a hit web series and that is followed by AltBalaji, Ullu, & many other soft erotic content makers. Overall, the trailer of Zee5's Lalbazaar seems interesting as it has earned a great reputation because of Ajay Devgn. The series looks good and we are expecting that the viewers are going to love it.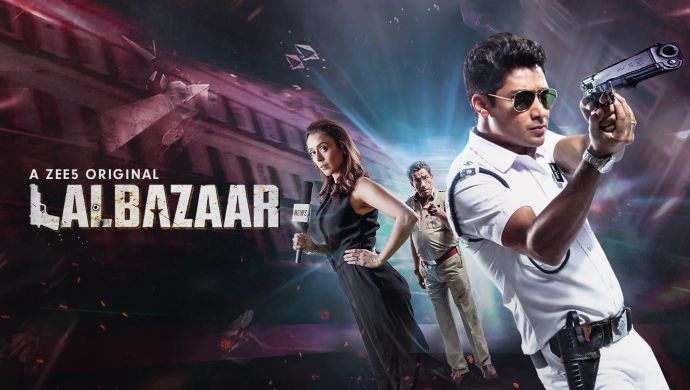 Zee5's Lalbazaar Season 1
The first season of the Lalbazaar is set to release on this upcoming 19th of June 2020. We are expecting that the viewers are going to love the series and the way it is being presented. Also, the web series is produced by Ajay Devgn and it is featuring Kaushik Sen, Sabyasachi Chakraborty, and Sauraseni Maitra in the main leading roles. Also, the series is directed by Sayantan Ghosal.
LalBazaar Trailer
The trailer of the series LalBazaar is announced by Ajay Devgn today and you can watch it on YouTube as well as on Zee5. The first poster of the series was announced by Devgn on his Instagram and Twitter profile then he posted the whole trailer today. The series is about to release on 19th June so we are waiting for it desperately.
LalBazaar Watch Online
The viewers who want to watch the Lalbazaar online must know that the series will be available for everyone to stream on Zee5. You would need to take the subscription for the same or also you can get the Airtel recharge which provides the subscription to the platform for free.

Subscribe to Email Updates :