If you can't connect with AirTalk internet and are looking for the best AirTalk Wireless APN settings to access its super fast 4G and 5G network, you have stumbled on the right article.
We will provide all the necessary information with our guide on setting up AirTalk APN on Android and iPhone devices.
So, without any further ado, let's get started –
How To Update AirTalk Wireless APN Settings
AirTalk Wireless APN Settings allows your devices to connect to the AirTalk Wireless network. On most devices, APN Settings are automatically installed by the network provider.
However, in some devices, internet connectivity problems may occur, and for that, you need to input APN Settings manually for your device to solve the internet connectivity issue.
The AirTalk APN Settings are different for iPhone and Android devices. You can refer to the steps and Settings of both devices in the next sections.
AirTalk Wireless APN Settings For iPhone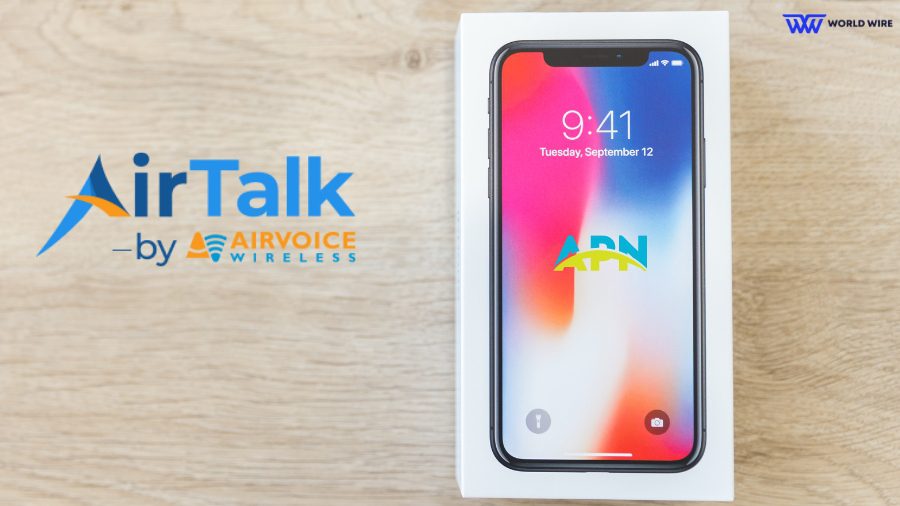 As an iPhone user, you can manually set your AirTalk APN Settings by doing the following.
First, open the "Settings" app on your iPhone.
Select "Cellular" to access the cellular data settings among many options in the Settings menu.
Once you open the Cellular menu, scroll down to locate the "Cellular Data Network" option and click on it.
Enter the following APN Settings under the Cellular Data Network option.
APN – Reseller
Username – Not set
Password – Not set
Lastly, save the AirTalk APN Settings and restart the device
Note: If the Reseller APN doesn't work, you can use att.mvno. APN settings are also available on the AirTalk website for iPhone. You have to download the profile and install it. You can download it by visiting "https://airtalkwireless.com/apn-setup"
AirTalk Wireless MMS Settings For iPhone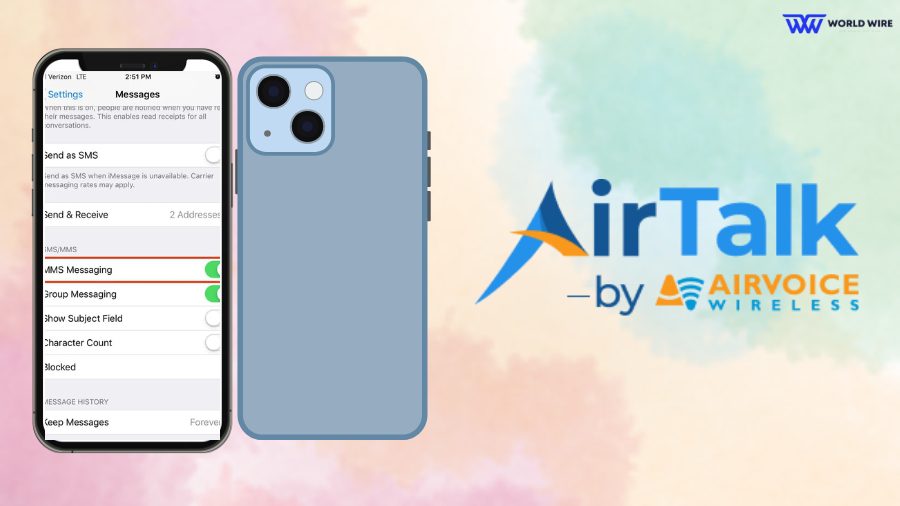 If your iPhone's MMS function is not working, you must reset it manually. However, it would be best if you checked for certain things. First, make sure you enable the MMS feature on your iPhone. You can do so by visiting Settings, clicking on Messages, then MMS Messaging, and finally enabling MMS messages.
If you must reset your iPhone's MMS Settings, please look for the steps here.
Go to Settings on your iPhone.
Select the "Cellular" option and then select "Cellular Data Network.".
Enter the below MMS Settings under the MMS section.
APN – Reseller
Username – leave blank
Password – leave blank
MMSC – http://mmsc.mobile.att.net
MMS Proxy – proxy.mobile.att.net
MMS Max Message Size – 1048576
MMS UA Prof URL – www.apple.com/mms/uaprof.rdf
Save the settings and restart your iPhone when the settings are done.
AirTalk Wireless APN Settings For Android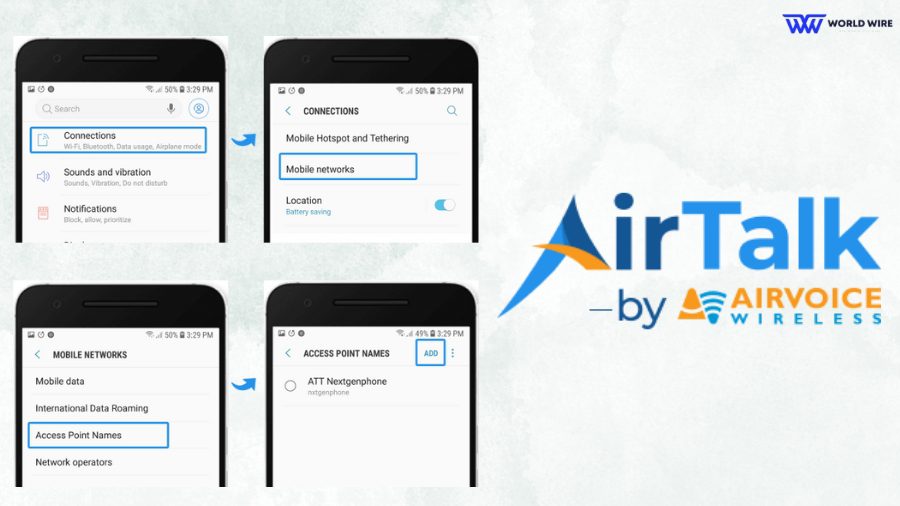 If you are on an Android device, you can update your APN Settings using the following steps.
First, open "Settings" from your device's home screen or app drawer.
Click the "Network & Internet " option in the Settings menu to access the network settings.
After opening the Network & Internet menu, select the "Mobile network" option.
Next, click the "Advanced" option for updated mobile network settings.
Once you open the "Advanced" menu, please scroll down to locate the "Access Point Names (APN)" option and click on the same. Then tap the "+" icon to add a new AirTalk Wireless APN Settings.
Name – AirTalk
APN – Reseller
Proxy – leave blank
Port – leave blank
Username – leave blank
Password – leave blank
Server – leave blank
MMSC – http://mmsc.mobile.att.net
MMS Proxy – proxy.mobile.att.net
MMS Port – 80
MCC – 310
MNC – 410
Authentication Type – leave blank
APN Type – default, supl, mms, Fota
APN Protocol – IPv4/IPv6
APN Roaming Protocol – IPv4/IPv6
APN enable/disable – enable
Bearer – Unspecified
Mobile virtual network operator – none
The last step is to save the above-entered APN Settings by tapping the "Save" option. Please ensure to select the new APN profile as the default APN for your device.
AirTalk Wireless MMS Settings For Android
AirTalk Wireless APN and MMS Settings are generally set up automatically. But if your MMS messages do not work properly, you will have to set up your phone's MMS settings. Please note that AirTalk APN Settings and MMS Settings are done together on the same page for Android.
Hence, to set your phone's MMS Settings, you must set its APN Settings and restart your device. Also, ensure that the APN type is set to default, supl, moms, Fota because this Setting enables MMS messages.
AirTalk Wireless Automatic Network Configuration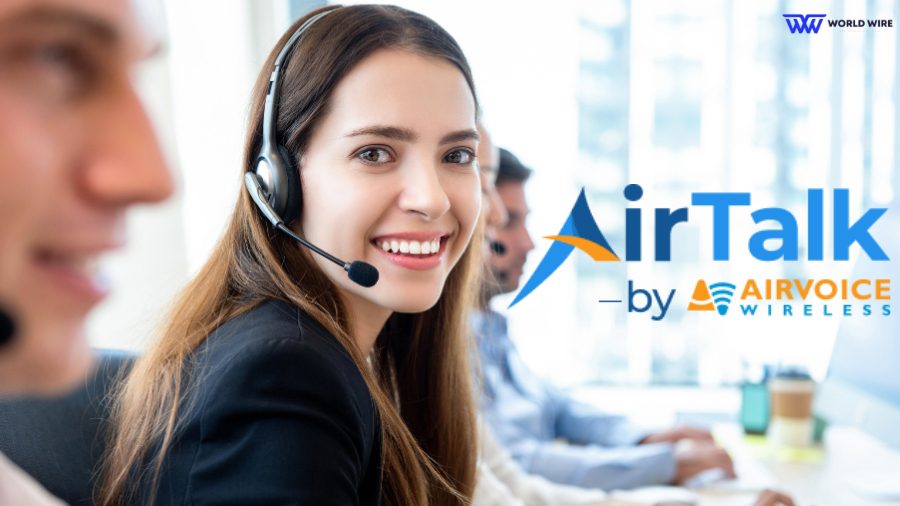 Most iPhones and Android devices have the option to reset the APN to default. But you can also install new APN Settings by deleting all AirTalk Wireless APN profiles, removing and inserting your SIM card again, and restarting the phone.
Then your device will automatically detect the latest APN setting available on the SIM storage. You can also contact customer care. They will guide you on how you can set up APN settings.
What if AirTalk Data Not Working? | How to Fix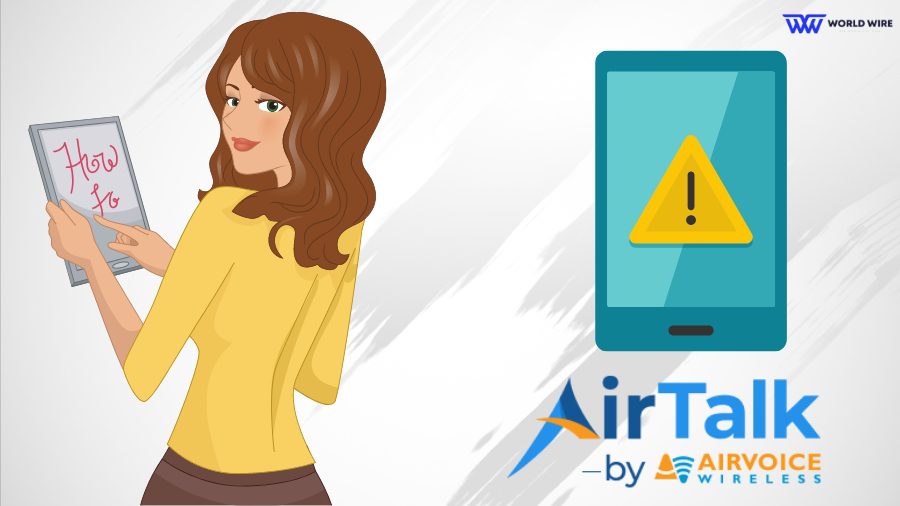 Sometimes, your AirTalk Wireless data needs to be fixed when it does not work properly. In such a case, you can use the following fixes to solve the AirTalk data not working issue.
Check network coverage
Make sure you have an active internet plan from AirTalk Wireless.
 Make sure your SIM is properly inserted, and if you have just bought your new SIM, you should learn to Activate Airtalk Wireless SIM
Check your device compatibility with AirTalk.
Restart your phone
Update your device
Reset your AirTalk wireless APN network settings
Contact AirTalk Wireless customer support if no fixes work.
What Network Does AirTalk Wireless Use?
AirTalk Wireless is a Mobile Virtual Network Operator ( MVNO) that uses the AT&T network to provide nationwide 4G and 5G coverage. The provider offers many plans per different users' needs, including unlimited talk, text, and data, and plans with a limited amount of high-speed data. You can check the company's coverage at airtalkwireless.com/check-coverage.
FAQs
Does changing APN Settings affect internet speed?
Yes. Setting the correct AirTalk Wireless APN Settings on your device will let you use faster internet.
How can I reach AirTalk Wireless?
You can contact the company at +1 (855) 924-7825 or [email protected].
Why does my APN sometimes not work?
There are several reasons for APNs not working. For example, your SIM card could be improperly inserted, your network settings may need to be corrected, you may have consumed your monthly data, or your APN Settings may need to be updated.

Subscribe to Email Updates :