AirTalk Wireless SIM Card Activation – The federal government provides free, unlimited high-speed data, phone calls, and text messages to low-income households as part of its Lifeline and Affordable Connectivity Program through AirTalk Wireless.
When you receive this free phone and SIM card, you will have to activate your AirTalk Wireless SIM card to start enjoying its services.
This article covers a detailed guide covering the AirTalk Wireless SIM card activation process, along with some other essential information.
So, without any further ado, let's get started –
AirTalk Wireless SIM Card Activation Guide
Before proceeding with the AirTalk Wireless SIM card activation process, make sure that –
Your phone is completely charged.
You inserted the SIM card correctly.
Your phone will accept your SIM card.
You have access to the AirTalk Wireless network.
Once you have all the things checked, follow these steps to activate AirTalk Wireless SIM –
Locate the SIM card tray and then open it.
Insert your AirTalk Wireless SIM card.
Start your smartphone.
Next, launch a web browser, and visit this URL – airtalkwireless.com/active-my-sim-card.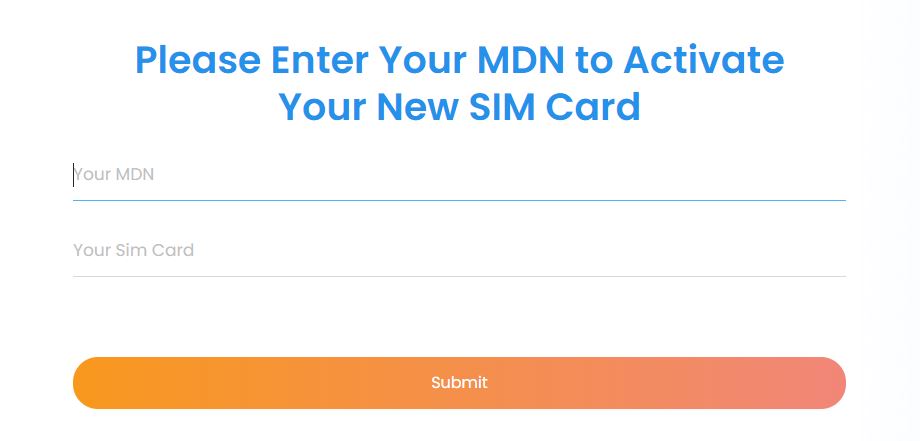 Enter your SIM card number and Mobile Directory Number, your 10-digit mobile number.
Click on the Submit button.
You'll receive a text message within a few minutes confirming that your SIM is active, and you'll be able to use your smartphone.
Try making a call, accessing data, or sending a message to see if your AirTalk Wireless SIM card activation is successful.
How to know if AirTalk Wireless SIM Card Activation is successful?
Once your AirTalk SIM card has been activated, you will receive a welcome text message. Make a phone call or access your monthly data plan to see if your SIM card and account have been activated.
If you can make and receive calls and use data to connect to the internet, your SIM card is activated.
What to do if AirTalk Wireless SIM Card Activation fails?
If you still have problems making calls, accessing data, or sending SMS messages after completing the AirTalk Wireless SIM Card activation, follow the instructions below –
Try restarting your phone.
You could also turn your phone's Airplane mode on and off. This causes your phone to search for a network, which could help you connect your SIM card to AirTalk Wireless's services.
You can also access your phone's network preferences via the settings menu and manually configure your network settings or enable automatic mode.
What if I cannot activate the AirTalk SIM Card using this method?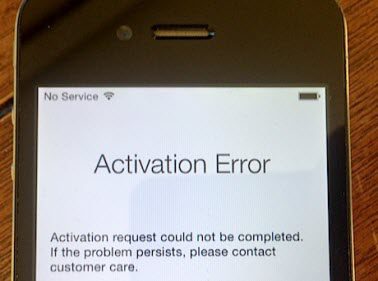 If you cannot activate your SIM card after following the instructions above, don't hesitate to contact AirTalk Wireless via their customer support staff.
You can contact them by phone at their toll-free number (855) 924-7825 or through their website at airtalkwireless.com/contact.
If you prefer, you can email them at [email protected]
What do I get when I activate my AirTalk Wireless SIM card?
You will receive numerous benefits after signing up for AirTalk's services and activating the SIM card. These items include free unlimited service with unmetered voice and text messages and no monthly fees.
Caller ID, call waiting, voicemail, and other ancillary services are free, and customers who qualify for Lifeline and the Affordable Communication Program can choose from various flip phones, Android smartphones, and iPhones.
Can I use my AirTalk SIM card on another carrier's phone?
Yes, you can do that. However, your phone must be unlocked and compatible with AirTalk's services and network.
Which phones support AirTalk Wireless SIM Cards?
AirTalk Wireless SIM cards are compatible with a wide range of smartphones. However, your smartphone should have GSM compatibility and must be unlocked.
How can I get AirTalk Wireless services?
To purchase AirTalk services, SIM cards, and devices, you must first ensure that you are eligible for Lifeline and ACP government assistance programs.
Either your family has a low income, or you are enrolled in a government assistance program like Medicaid, SNAP, certain Tribal programs, etc.
You must also be 18 years old or a legally competent minor and live in one of the states where your chosen service provider operates. Lifeline and ACP suppliers are available in all 50 states and the District of Columbia, each with its services.
Please visit https://airtalkwireless.com/check-coverage to see if you are within the service area.
If you are sure about your eligibility, follow these steps to be a part of the AirTalk program –
Go to airtalkwireless.com's application page.
Enter your ZIP code, click Apply now, and follow the on-screen instructions.
Purchase an AirTalk Wireless SIM card.
If accepted, you will be mailed a SIM card within a few days.
They will also send you a phone if you have requested one and are eligible.

Subscribe to Email Updates :