This article will provide you with all the information about AirTalk Wireless and how you can apply for its free services.
So, without any further ado, let's get started –
Who Is AirTalk Wireless Provider?
AirTalk Wireless is a telecommunication company in the United States and is one of the major Lifeline and ACP service providers. It offers low-income people free phone services.
The provider offers three free unlimited monthly phone plans for the newly qualified applicant, including Lifeline only, ACP only, and Lifeline + ACP combo.
The provider also offers AirTalk Wireless free mobile phones under the Lifelong and ACP program. With the free phone, AirTalk also provides the following :
Monthly free talk
Unlimited free monthly texting
Unlimited free high-speed data
What Is The AirTalk Wireless Program?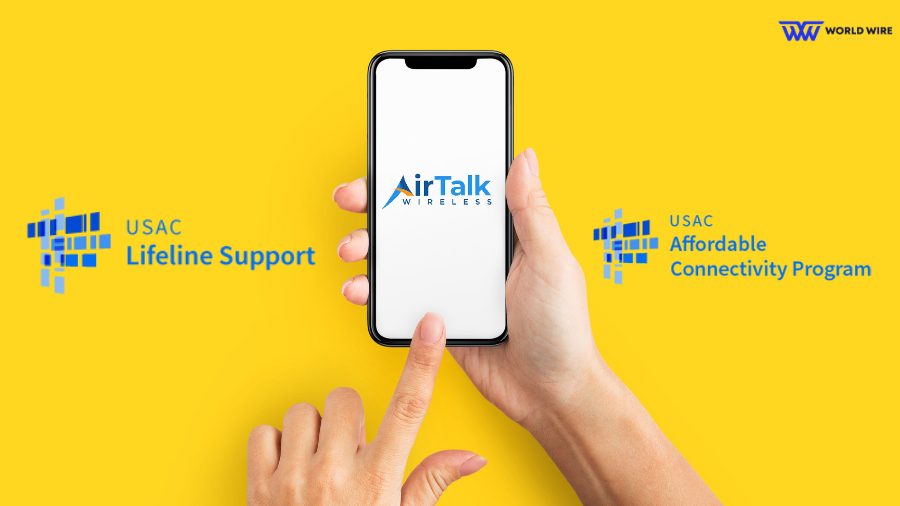 AirTalk participates in the government-aided Lifeline assistance program and Affordable Connectivity Program (ACP) to help low-income people access affordable internet.
The Lifeline program proposes a monthly discount of $9.25 on broadband internet and a $30 monthly discount for Tribal land citizens. In contrast, the ACP program allows a monthly discount of $30 on broadband internet and a $75 monthly discount for eligible households on Tribal lands.
The ACP also mandates a one-time discount of $100 when applying for free laptops for low-income and other internet-connecting devices such as desktop computers or tablets. However, the qualified individual must pay at least $10 and a maximum of $50 toward the device's purchase price.
Since AirTalk offers all the Lifeline and ACP benefits, they are called the AirTalk Wireless Program. The provider also offers a free Government phone under the program to assist people in need to stay connected and access emergency services, online education, online jobs, etc. But only eligible families can receive AirTalk free services.
Who Is Eligible For AirTalk Wireless?
Since AirTalk offers free services through the Lifeline or ACP program, you must qualify for these programs by meeting the programs' specific requirements in your state to be eligible to receive the provider's benefit.
You are eligible to apply for these programs if:
You are 18 or older.
You are a citizen of the state where you apply for AirTalk Lifeline or ACP programs.
In addition, you must also meet the program's eligibility criteria if you meet the above conditions.
There are two requirements, Income and program participation, for both Lifeline and ACP. Let's see one-by-one in detail.
Lifeline Income-eligibility
You can qualify for the AirTalk Lifeline program if your family's annual income is at or below 135% of the federal poverty guideline.
Lifeline Program-eligibility
If not by Income, you may also qualify for the AirTalk Lifeline If you or a family member participates in any government assistance program mentioned below.
Supplemental Nutrition Assistance Program/ Food Stamps
Federal Public Housing Assistance (FPHA)
The Pension and Survivors' Insurance for Veterans
Women, Infants, Children's Special Supplemental Nutrition Program (WIC)
General Funding from the Bureau of Indian Affairs
The School Breakfast Program or the Free and Reduced-Price Lunch Program
Indian Reservation Food Distribution Program
Have a Pell Grant from the federal government in a current current
ACP Income-eligibility
You can qualify for the AirTalk ACP program if your annual income is at or below 200% of the federal poverty guidelines.
ACP Program-eligibility
You may also be AirTalk ACP eligible if you participate in any government-aided program listed above. Also, please note that if you are eligible for the Lifeline program, you qualify for the ACP.
How To Apply For AirTalk Wireless?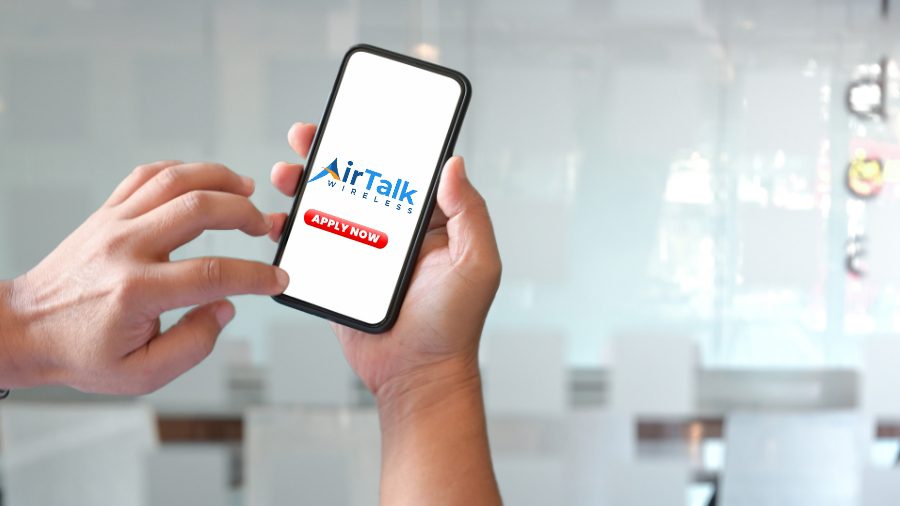 If eligible, you can apply for AirTalk's free services by directly contacting the company's customer support at +1 (855) 924-7825 and inquiring about their application process.
The company's agent will guide you through the application process. Moreover, you can apply for AirTalk free services in person by visiting the nearest store in your region and requesting the application form. The store representative will review your application and documents before submitting them for approval.
In addition, you may also apply for the AirTalk Lifeline and ACP program online through its website. Let's discuss this section below.
Apply AirTalk Wireless Via ACP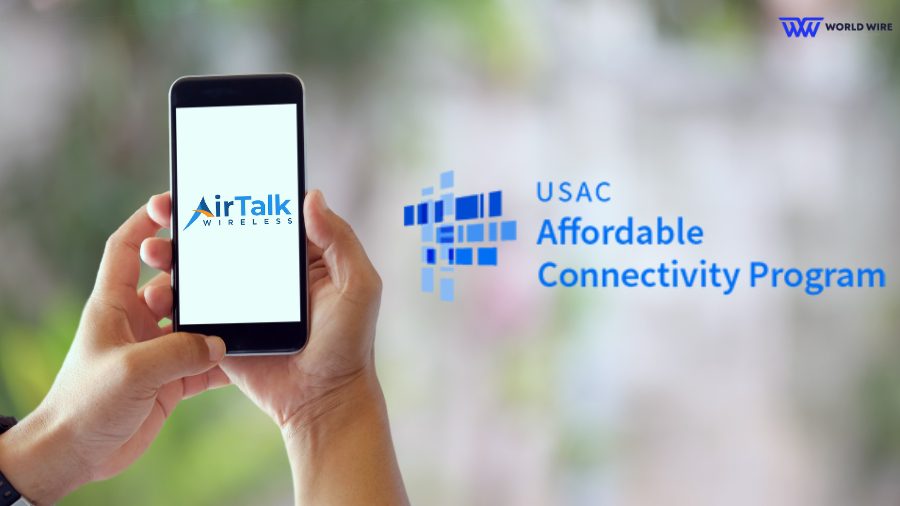 You can apply for AirTalk ACP through its website. The steps to do so are as follows.
Open your browser and Visit "https://airtalkwireless.com/apply" to begin your application process.
Enter your ZIP code and click on the "Apply now" icon.
You will be directed to the application form of your state.
Fill out the application form with your details.
Upload copies of your eligibility documents.
Lastly, submit your application.
AirTalk executive will review your eligibility and application to determine your program qualification. You can check your AirTalk Wireless application status on the Airtalk website.
After your application has been approved, you must select a suitable phone and plan based on the available options.
Apply AirTalk Wireless Via Lifeline Program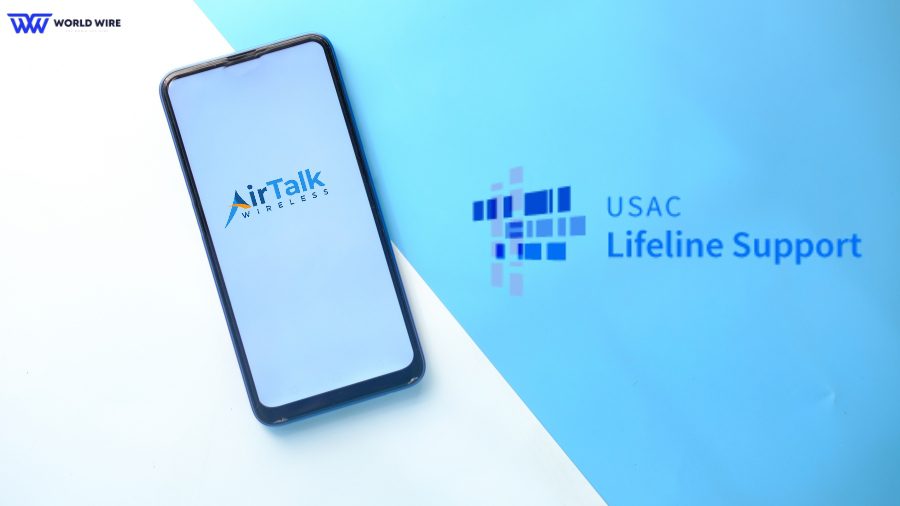 You can apply for the AirTalk Lifeline program in the same manner as ACP through the provider's official website. It is to be noted that the application process for the Lifeline and ACP is similar.
When you enter your ZIP code while applying for AirTalk, the application for the Lifeline or ACP, whichever is available in your state, opens up. You can complete the application accordingly, providing your details and eligibility documents.
AirTalk Wireless Compatible Phones
AirTalk uses T-Mobile's network so you can expect reliable coverage in most areas. However, you can use AirTalk only with some compatible phones.
Below, we have listed a few AirTalk Wireless compatible phones.
iPhone (6, 6s, 6s Plus, 7)
Samsung Galaxy (S9 Plus, S8, S6 Edge Plus, S9, A02s )
Wingtech REVVL V
Schok Volt
Unimax U696CL
Motorola G Play
Google Pixel 3a
FAQ
How can I check my AirTalk Wireless application status?
You can check your AirTalk application status by visiting the official website under the 'Check Status.' Login with the same email address and ZIP code you used during the application. Once logged in, you will find a lot of information, including the status of your application.
What network does AirTalk use?
The provider uses T-Mobile's network.
How Can I switch to AirTalk?
Yes. Under AirTalk's Bring Your Own Device ( BYOD) program, you can switch to AirTalk by bringing your compatible device to be used with the provider.
When will I receive my AirTalk free phone and service after I sign up?
Once approved, you will receive your order in 7-10 business days.
Signup For Our Newsletter