Republican Marjorie Taylor has introduced articles of impeachment against President Joe Biden. Let's look closer at her attempt to recall articles of impeachment for the leader of America.
Articles Of Impeachment To Be Filed Against President Joe Biden
Marjorie Taylor Greene, Republican Representative from Georgia, invoked articles of impeachment against President Joe Biden on Thursday, alleging he violated his oath of office by not securing the country's integrity and protecting national security.
She said, "It is with the highest amount of solemnity that today I declare my intention to introduce articles of impeachment on the head of this America-last executive department, that has been working since January 20, 2021, to destroy this country systematically, the president of the United States, Joseph Robinette Biden."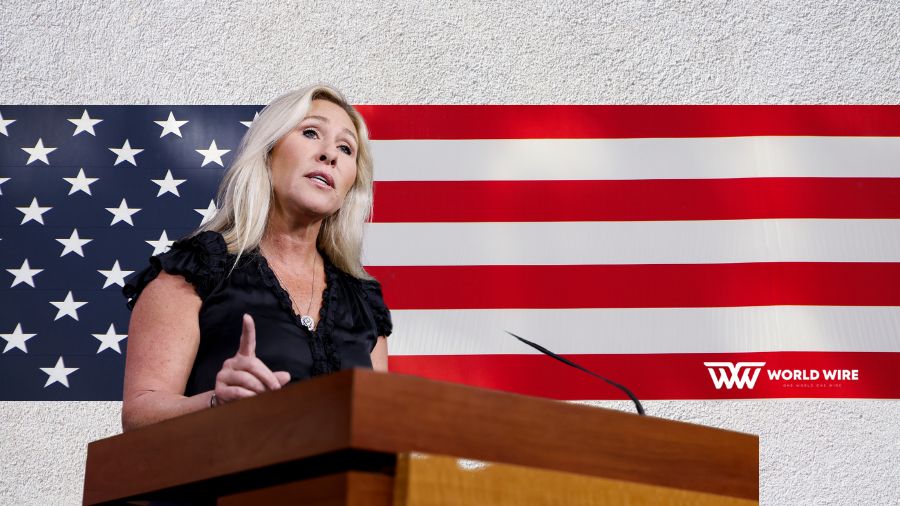 At a press conference, Greene stated, as Democrats did while introducing Articles of Impeachment against former President Donald Trump, that she did so with solemnity. This is the first set of articles she introduces against Biden, whom she considers purposefully failing to fulfill his responsibility of the presidency.
During his presidency, Joe Biden, has experienced considerable efforts by some Republican members to impeach him. However, they could have been more successful in their attempts.
The businesswoman and Georgia representative has asserted that the incumbent President should be removed from office because he fails to secure the national border and deliberately compromises the country's security by refusing to enforce immigration laws.
Articles of Impeachment against Biden is not the only impeachment filed by Greene this week. She made a similar announcement two days ago to introduce articles of impeachment against the US attorney for the Columbia District, Matthew Graves, and FBI Director Christopher Wray.
According to several reports, Greene specifically targeted Graves for his failure to pursue charges for existing federal rules while prosecuting people charged with entering the US Capitol Building on the day of the riot.
She additionally remarked that Graves had not taken sufficient action to prosecute people involved in crimes committed during the city's 2020 Black Lives Matter riots. She claimed multiple instances where the US attorney's office in DC denied effectively acting against violent crimes.
House Republicans don't have enough votes to impeach Biden. Many Republicans had introduced impeachment articles against Alejandro Mayorkas, Homeland Security Secretary, with similar allegations. But, there has yet to be any step on those attempts.
The White House strongly criticized Greene's attempt to file articles of impeachment against the President.
The White House spokesperson for oversight and investigations, Ian Sams, condemned her step and said, "Is there a bigger example of a shameless political stunt than a trolling impeachment attack by one of the most extreme MAGA members in Congress over national security issues while actively demanding to defund the FBI?"
He said, "The President is strongly focused on what is important to the Americans, such as preventing House Republicans' default that would crash the economy and protecting investments that are producing American manufacturing jobs, not silly political attacks."

Subscribe to Email Updates :