There are certain parts of South Dakota that attract a particular type of tourist: the cave explorer, or spelunker. Spelunkers can explore and discover intricate cave systems in the southwest corner of the state for hours on end. There are many caves and caverns in South Dakota, including the Jewel Cave National Monument (with nearly 192 miles of mapped passageways), Wind Cave National Park, Black Hills Caverns, Rushmore Cave, and Wonderland Cave.
These caves in South Dakota are different and amazing. It's as if you're entering another dimension when you enter them. Cave formations and visuals will fascinate and WOW anyone who sees them. All of them are open for tours and visits, so if you haven't been yet, you should. For some out-of-this-world natural underground wonders, put these on your bucket list:
Black Hills Caverns
During the late 19th century, fortune hunters seeking gold discovered the limestone caves of Black Hills Caverns, first discovered by the Lakota Indians. Some of the caverns' fascinating rock formations include frost crystals, soda straw stalactites, and nailhead spar crystals. Spelunkers can choose between two types of tours – a shorter one, the Crystal Tour, stays in the first level of the caverns, while the Adventure Tour takes them down, several groups.
Wonderland Cave
During the search for a lost dog, two loggers found Wonderland Cave's upper room in 1929. Visitors can now walk through the Nemo, South Dakota cave's impressive variety of formations, including calcite lily pads, column formations, and flowstone. Among the cave's more than two dozen rooms are a birdbath formation, a reflecting pool, and a 40-foot-high stalactite wall. Despite the many explorers and millions of visitors to Wonderland Cave, no one has yet found where it culminates.
Rushmore Cave, Keystone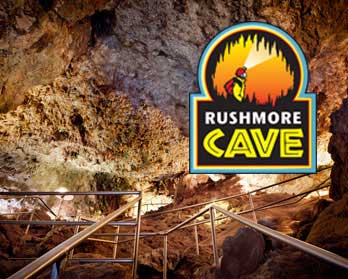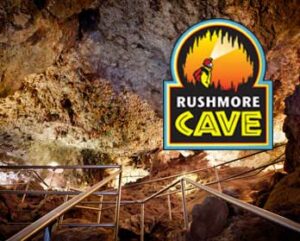 A supply of water spilled by miners in the area in 1876 caused the water to drip into holes in the side of the hill, leading to the discovery of this cave. The curious miners explored the cave but were disappointed to find it was limestone, which contains no gold, and left it. Locals, however, became interested in it and delved into it themselves. Later, it became open for tours to see the many large rooms that are connected throughout the cave. This cave also includes some of the world's only box work formations as well as many other cave features like stalactites and stalagmites.
Wind Cave National Park, Hot Springs
Custer Cave was the first cave in the world to be designated as a national park and is also considered to be one of the longest and most complex caves in the world. A unique feature of the cave, shown above, is the "boxwork" formation made of calcite. Wind Cave contains 95% of the world's boxwork formations, making it a uniquely South Dakotan phenomenon.
Sitting Bull Crystal Caverns, Rapid City
Within Rockerville Gulch, a red rock canyon near Rapid City lies this magnificent limestone cave. Since the 1930s, the caves have been used for tours and a Sioux Indian Pageant to teach visitors about Lakota culture. It's right on the way to Mt. Rushmore so it's a great stop if you're going there. It is only open for daily tours from Memorial Day to Labor Day.
Jewel Cave National Monument, Custer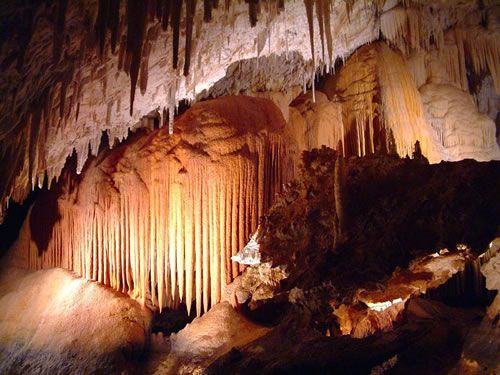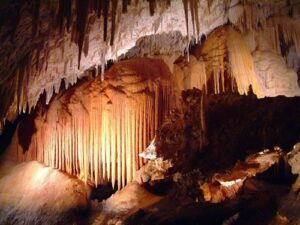 Custer, South Dakota's Jewel Cave is the third-longest cave in the world. This cave has over 180 miles of mapped tunnels, and that's not even all of it. An estimated 3-5% of the cave's open-air area is accounted for by the sections that have been discovered. Many cave formations line the walls, including an extremely rare one called a hydromagnesite balloon. A sight to behold!
Conclusion
Thank you for spending your time reading this, hope you did enjoy reading this; visit our website and discover more about greater topics in the rundown. Also don't miss the opportunity of getting inspired by such successful people and other updates.

Subscribe to Email Updates :