Black Lives Matter Scam – Kanye West, the popular American producer, rapper, and fashion designer, has recently come under a lot of heat in social media for spreading the notion of White Lives Matter as a counter to the movement of Black Lives Matter. As if wearing White Lives Matter jumpers at a Paris fashion show wasn't enough for Kanye West to stir up controversy on social media, he's now suggesting that the Black Lives Matter movement is a "scam."
Black Lives Matter scam Explained by Kanye West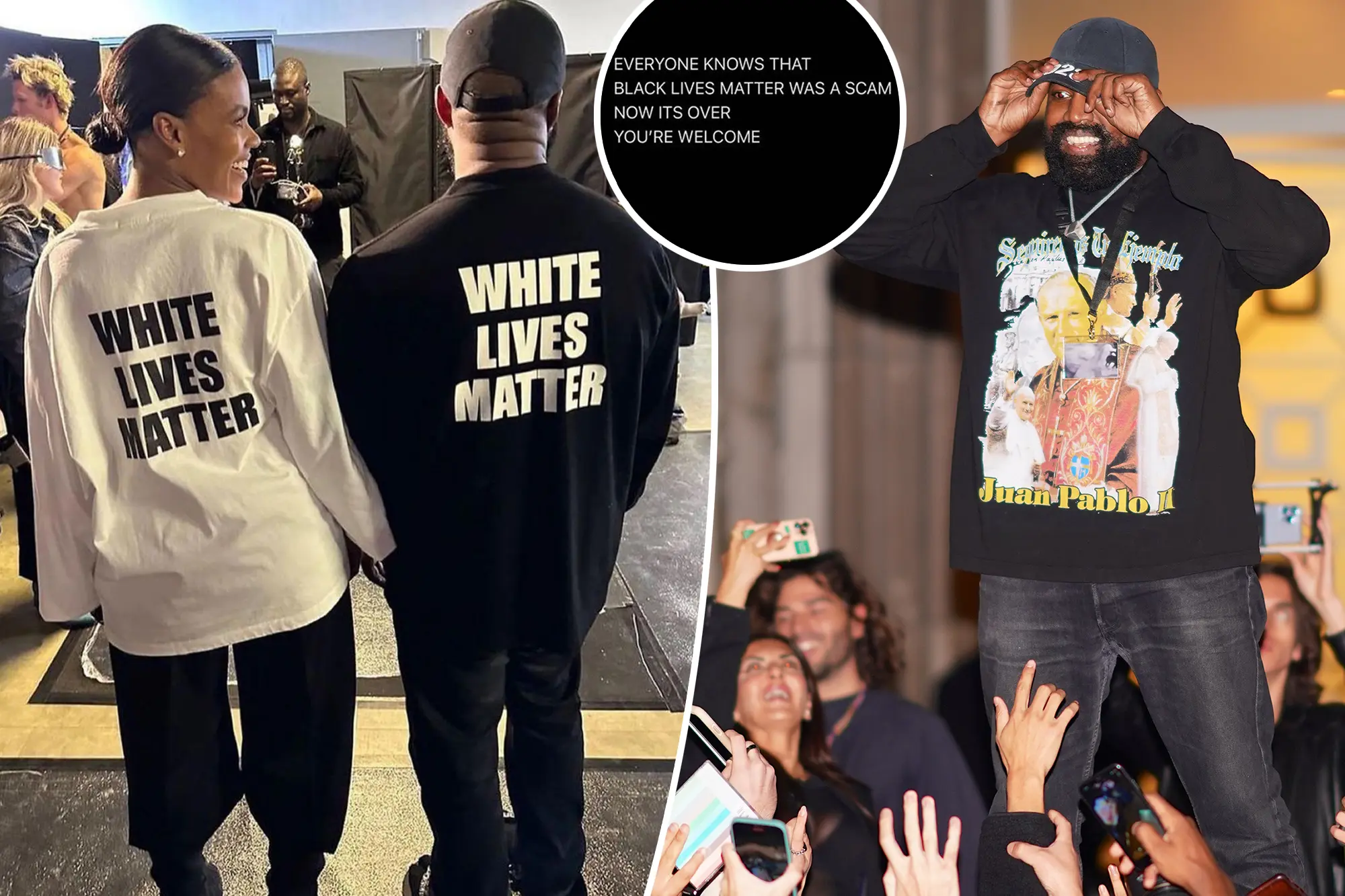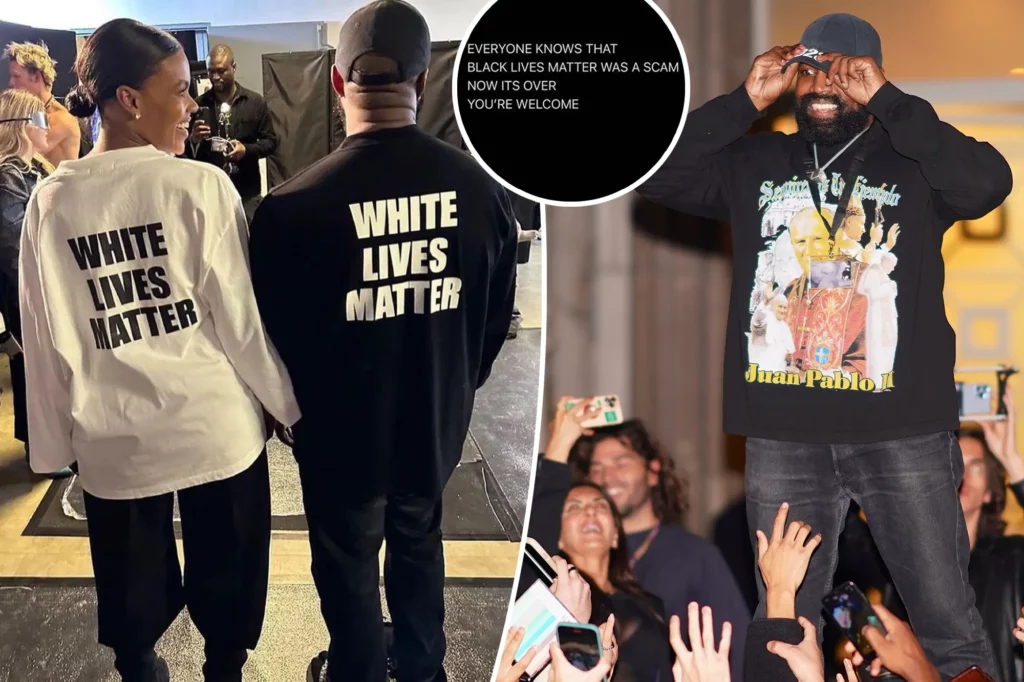 Recently, the SZN9 fashion show was organized, and some of the clothing debuting on the runway arrived only hours before the show began. The models sported T-shirts reading "White Lives Matter" in homage to the controversial "Black Lives Matter" slogan. Conservative commentator and Trump supporter Candace Owens were seen with Kanye decked up in the same clothing gear.
Naomi Campbell and North West, the rapper's daughter, walked in the event but did not sport the White Lives Matter printed T-shirt.
The event's rumor mill has it that Kanye addressed the gathering there and said it's impossible for anyone to control him, and upon receiving backlash for his fashion show, he wrote on Instagram that everyone knows that Black Lives Matter was a scam, further adding, 'Now it's over. You're welcome.'
How people reacted to the Kanye West's Black Lives Matter Scam statement
Ye's idea, execution, and dissemination of his T-shirts to the public were unacceptable, and many commented on the same.
The fashion journalist Gabriella Karefa-Johnson, who was present at the show, commented, "There is no excuse, there is no art here," and went on to say that "it's hugely irresponsible to furnish the most dangerous extremists with this kind of narrative."
It appears that Jaden Smith also went to the event but left in the middle of the show because of the clothing. The artist later tweeted, "True Leaders Lead. I Don't Care Who's It Is If I Don't Feel The Message I'm Out." and later added, "Black Lives Matter. We Demand A More Progressive Future."
One of Kanye's fans wrote on social media," I don't think we'll get a coherent explanation. Ye operates on shock value to promote his work; there really can't be a much deeper thread."
Each of his harmful public outbursts is usually accompanied by the release of a new album or even the announcement that he would be running for president, leading many to call his inflammatory comments dirty PR opportunities.
Controversial statements by Kanye in the past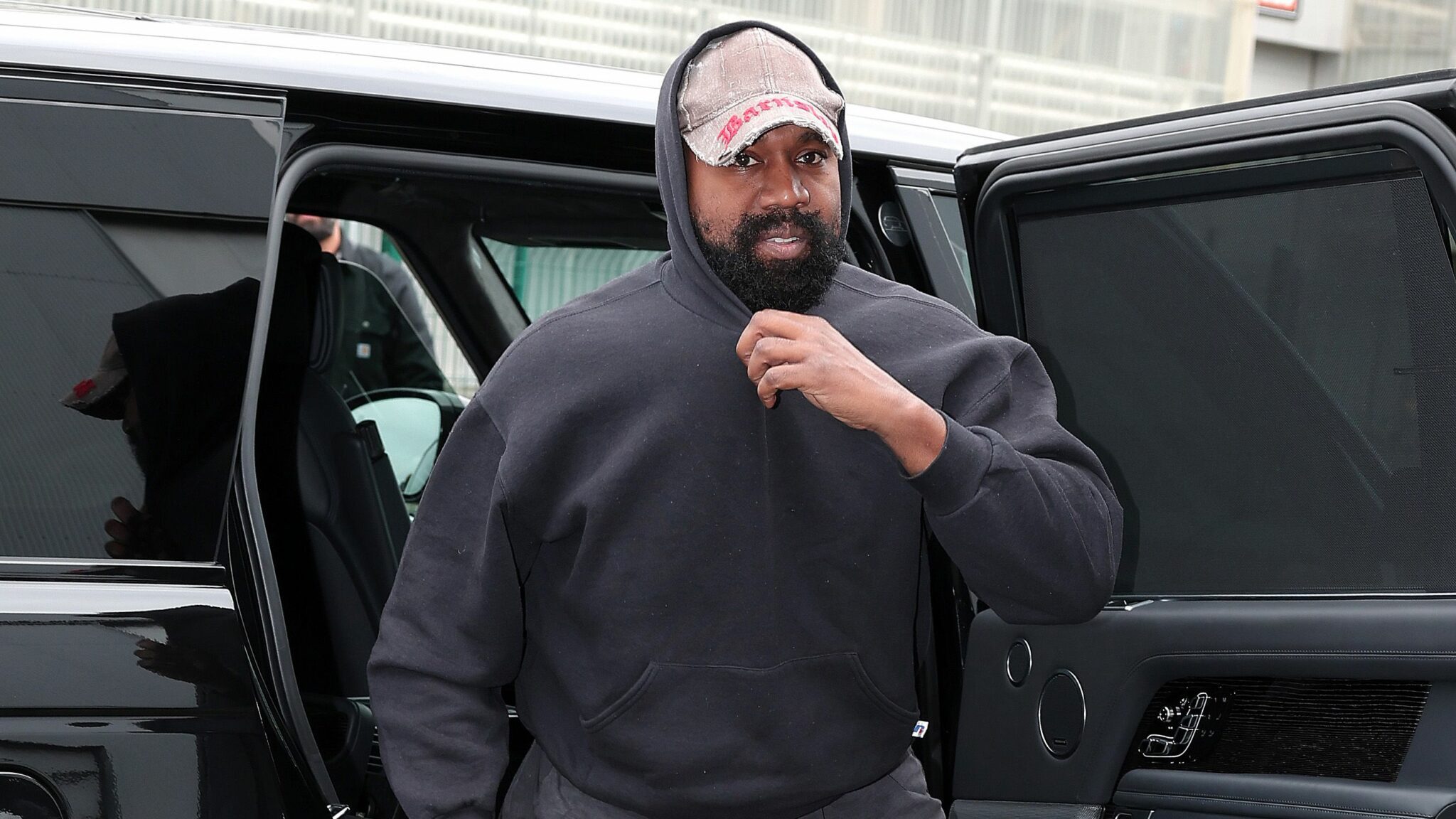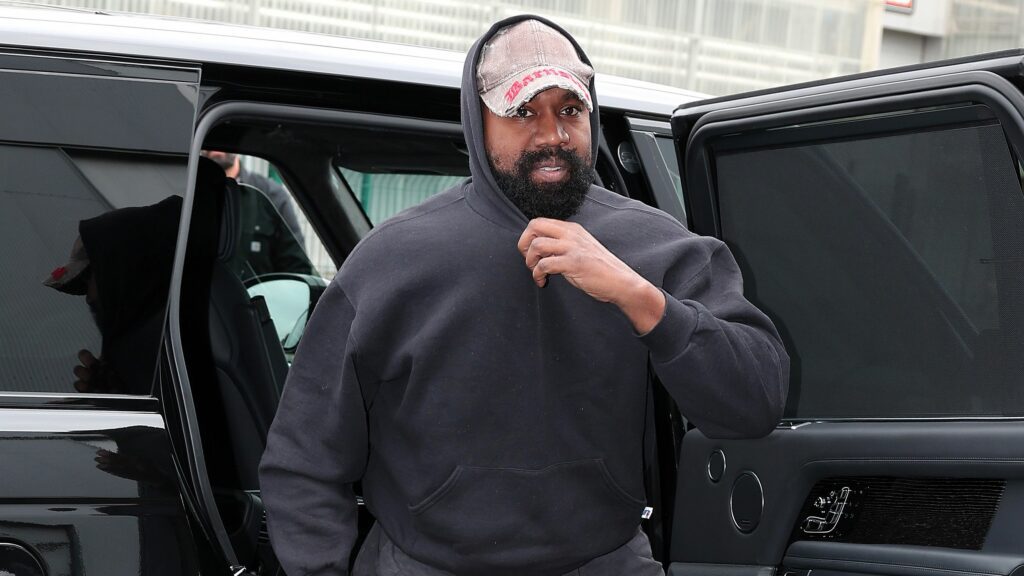 It's not the first time Kanye's controversial views have been called out in public, as the rap star has a history of making anti-Black statements.
He became famous for saying that U.S. President George W. Bush "doesn't care about black people" because of the government's poor reaction to the Hurricane Katrina disaster in New Orleans in 2005. Bush later called this statement one of his worst moments in office.
Since 2013, when the controversial Confederate flag was included on tour merch, he has been a vocal supporter of troubling personalities, ideology, and symbols. He famously stood by an interview when he implied that African Americans had helped to keep themselves enslaved.
At his first presidential campaign rally in South Carolina in July 2020, Ye continued his outrageous tirade against the Black rights movement by saying that Harriet Tubman never actually freed the dozens of enslaved people she took with her on the Underground Railroad and then rambled on about his genius IQ.
At the gathering, West also declared he cares that there are homeless people in front of the Gucci store, implying that he gives a hoot whether or not he becomes president.
In 2018, he showed up at the White House wearing a "MAGA" hat, a popular item of clothing among Trump fans and explained that the hat gave him a Superman feeling and that he backed Trump because he and the president have dragon energy. Later, he held a premiere for his album "Donda" in 2021 and asked Marilyn Manson and DaBaby, both subject to sexual assault and anti-gay claims, to appear onstage. The move was widely criticized at the time.
What is Black Lives Matter Movement?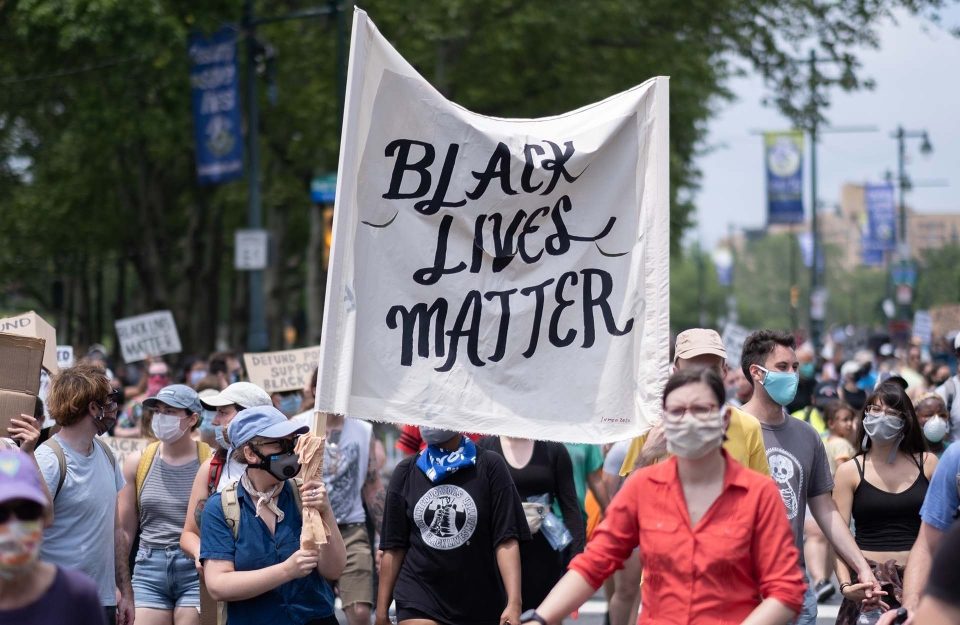 The hashtag Black Lives Matter has been widely used to call attention to the racism, injustice, and inequality black people face, and according to proponents, black individuals in the United States have a disproportionately high rate of death at the hands of police and face discrimination in the United States. Black lives matter calls for measures to remedy discrimination and oppression that dates back to slavery and persists in modern times.
Its popularity began in the United States after several high-profile police killings, but it has also been used in the United Kingdom and abroad. This slogan saw widespread use after George Zimmerman, a volunteer for the neighborhood watch, shot and killed the unarmed black teenager Trayvon Martin in 2012 in Florida. The deaths of other unarmed people at the hands of police, such as Eric Garner (who was choked to death) and Michael Brown (who was shot and killed by an officer who claimed self-defense), Unarmed black man George Floyd killed by a police officer who knelt on his neck in the summer of 2020, bolstered the movement.
Is Black Lives Matter Scam?
Irrespective of what Kanye claims, we don't feel that Black Lives Matter is a scam. Even Kanye himself has no explanation for why he thinks the Black Lives Matter movement was a scam.

Subscribe to Email Updates :