Cheaper than Netflix: America, which is facing the Corona epidemic, also seems to be battered on the economic front. On Monday, the May deals of crude oil relinquished negative in the West Texas Intermediate (WTI) market of the USA.
That is, those who had taken the May futures deal for crude oil, their buyers were not getting it, and the situation had become such that the traders even agreed to give their delivery to others.
This is the first time in the history of the US crude oil business that crude oil went negative in the futures market. However, after rolling to a record low of $ 37.63 per barrel, it recovered during the trading session, and after a few hours, it started to trade at $ 1.45 per barrel.
Cheaper than Netflix: US oil prices below $0 trigger meme fest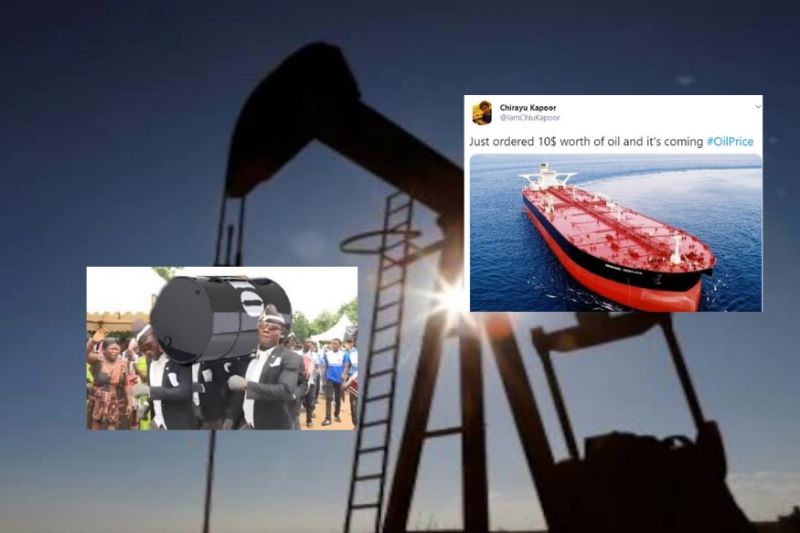 Worldwide, more than 20 lakhs are infected with the coronavirus, and the death toll has crossed the one lakh 70 thousand mark.
Due to Corona, there is a lockdown in many countries of the world i.e., from traffic to industry, the business is closed, the consumption of petrol and diesel has reduced very much. This is the reason why oil prices in America have reached record lows.
'I will save money by drinking oil.'
On this news, a lot of jokes are being taken on social media, and mimes are being shared. One user wrote that a Netflix subscription is costlier than a barrel of oil.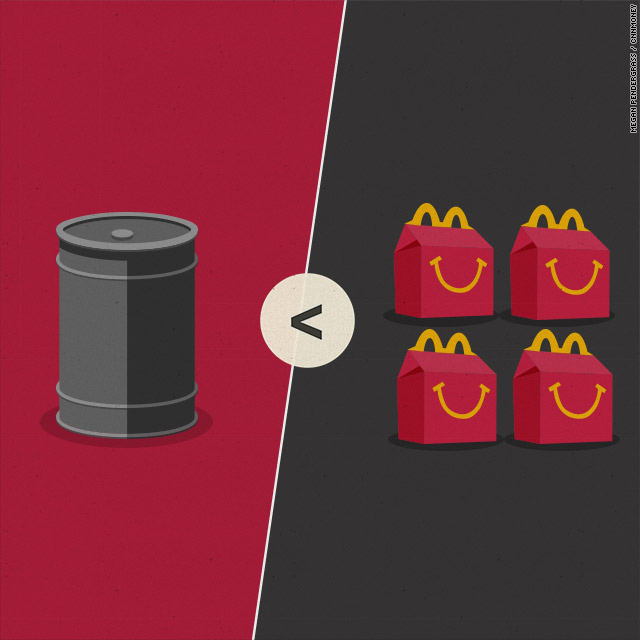 Wasif Riaz quipped that Pepsi and crude oil could be bought at the same price. Thor Benson wrote, "I am starting to drink oil instead of water to save money."
One user wrote, "Oil is free, but you can't go anywhere ……"
Many people may have heard about the fall in crude oil prices, but this is the first time that the prices have gone negative.
People do not understand what this means, and on social media also people are asking about it and sharing mimes.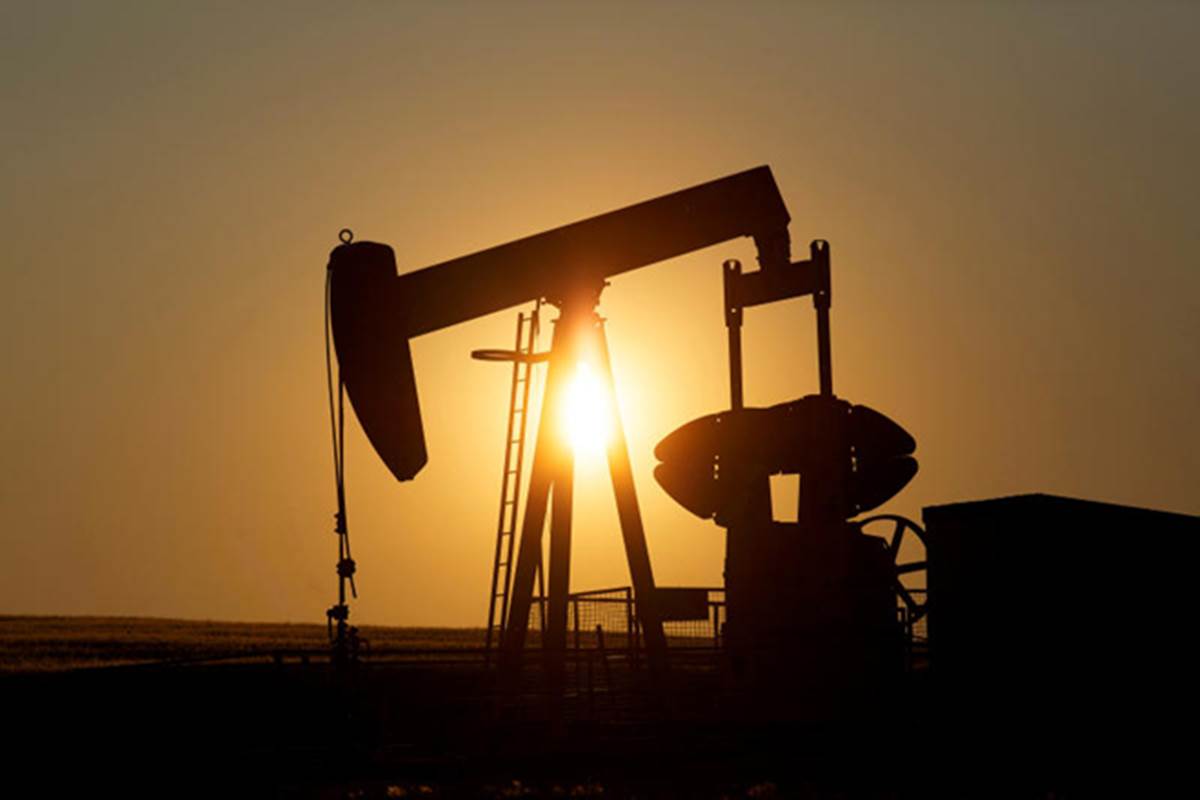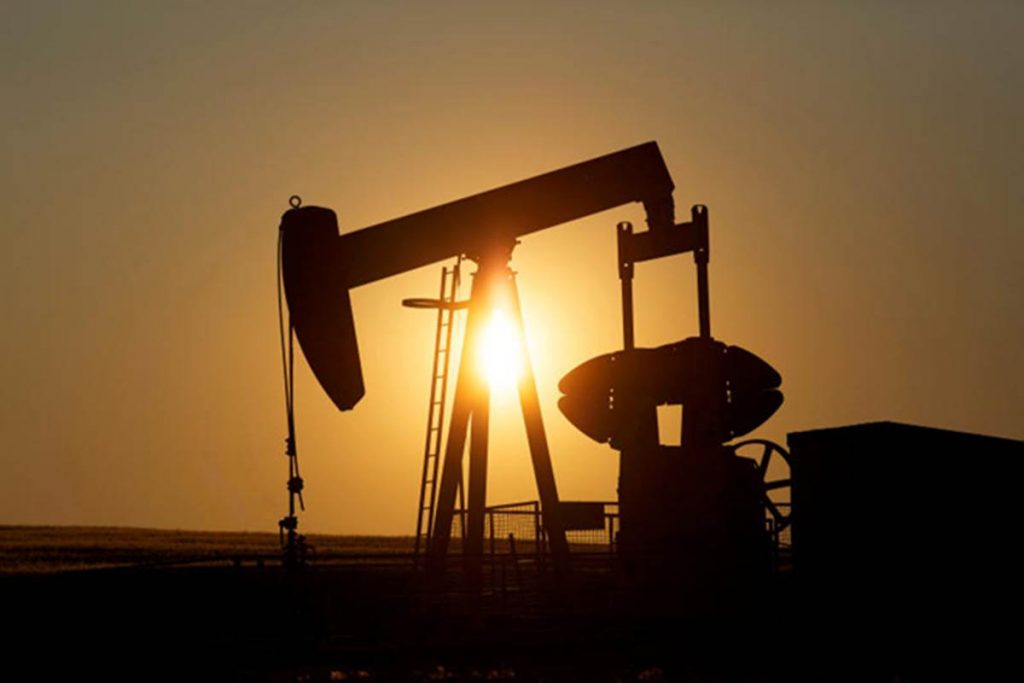 Some people are saying that what does it mean that 'they will give us money if they take their crude oil?'
CEO of NITI Aayog i.e., CEO Amitabh Kant, also tweeted, "History. Oil is now cheaper than a bottle of Coke. I had not imagined that such a drop in crude oil and corona epidemic would be seen in my lifetime".
The price of crude oil has definitely gone negative for the first time, but this decline is for the month of May.
Actually, April 21 is the last day of the oil deal for the delivery of the month of May, but on Tuesday, there was a massive drop in the prices of futures due to no demand for oil.

Subscribe to Email Updates :