United States Federal agents arrested a woman who showed her willingness in emails to kill former President Donald Trump.
Here are the details of the news.
Chicago Woman Arrested For Threatening To Kill Donald Trump And Son
In another incident pointing towards the increased political threats in the United States, a Chicago woman, Tracy Marie Fiorenza, was arrested by Federal agents on Monday for her alleged threats to former President Donal Trump and his son Barron Trump.
Also, Read Other Headlines – Ron DeSantis Leaked Debate Memo Controversy Explained
According to the law enforcement official, the woman sent several emails to the Principal of a Florida school where she threatened to kill Trump and his teenage son. The Secret Service filed a formal complaint in the U.S. District Court for the Southern District of Florida earlier this month after the woman admitted to sending threatening emails against Trump.
As per the complaint, in one of her emails to the unidentified head of Palm Beach School dated May 21, 2023, Fiorenza wrote, "I will state that I will shoot Donald Trump Sr. and Barron Trump straight in the face at any opportunity I get."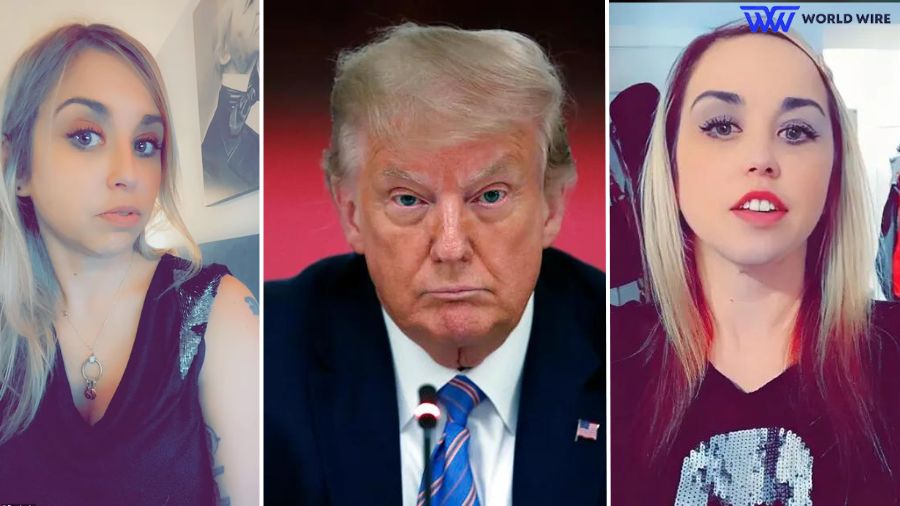 Check Out Other News – Joe Biden Heading To Hawaii To View Damage, Meet Survivors
The court filings say the woman again sent a similar email to an unnamed school official on June 5, 2023, where Fiorenza wrote, "I am going to slam a bullet in Baron Trump's head with his father in self-defense."
According to the reports, the Federal agents interrogated Fiorenza on June 14, 2023. They showed copies of her emails, to which she admitted sending them to the head of the institution in Palm Beach, Florida. However, the court filings do not mention the names of the persons to whom the emails were sent.
Also, Read – Vivek Ramaswamy: 10 Fundamental Truths about His Presidential Run
Tracy Marie Fiorenza, 41, seems to be a Trump hater through her several anti-Trump social media posts where she has demanded the former president's arrest multiple times. After the arrest, the woman appeared in U.S. District Court in Chicago on Monday, where the judge ruled that she must visit the district court in Florida to face the investigation.
The judge will decide on the further process of her case in Wednesday's hearing.
Read Latest News – Donald Trump-Melania Divorce Rumors: Are They True?
The woman's arrest for sending threatening emails to kill Trump comes nearly two weeks after a similar incident when the FBI agents killed a Utah man for threatening to kill President Biden through his social media post.
Such violent intentions of some people have reflected the increasing political violence and threats in the United States. As per a recent report, the country is currently experiencing the highest political violence since the 1970s.
This strongly challenges national security, demanding diversified security measures from U.S. law enforcement officials.

Subscribe to Email Updates :