One of the trending queries occupying social media in recent days is the question, 'Are Donald Trump and Melania getting divorced?' while the former President faced his fourth indictment this week for his alleged overturning of the 2020 Presidential election result in Georgia.
Many people have assumed that the former First Lady is preparing to divorce Trump since his legal troubles have increased. The speculations have arisen as Melania Trump has not appeared with Trump on his trip to visit the News York courts in relation to his hush money payment trials.
Also, Read Latest News – Federal Prosecutor Challenges Fani Willis' Trump Case
Instead, according to the reports, the former President was accompanied by his son Eric Trump, his campaign spokesperson Steven Cheung, his communications aide Jason Miller, former White House assistant Dan Scavino, and Boris Epshteyn, a lawyer involved with the legal efforts to overturn 2020 election results.
Whether or not Trump's 2024 Presidential election campaign is affected by his indictments, his marriage life seems to have hit hard, as per several social media posts suggesting the news of Melania getting separated from Trump.
Also, Read – Georgia Judge Could Allow Cameras in Courtroom for Trump's Arraignment
One of the posts on X (Twitter) on August 11, 2023, that has gained above 770,000 views reads, "It appears that leaked emails have revealed Melania Trump's apparent threats of divorce towards Donald Trump, along with her inquiries about his pension and the terms she would be entitled to in a $2 billion divorce settlement."
The post also has a video that says these statements and adds, "Apparently, as I said, she's left him. It's over."
The statements in the post appear from an article on the gossip site Radar dated August 8, 2023. But the original article does not inform anything about leaked emails.
In contrast, the article states that many "insiders" say Melania Trump was concerned about the possibility of her emails getting leaked in a warrant issued by Manhattan District Attorney Alvin Bragg attempted to inquire about Melania's messages in Trump's hush money payment case. However, the warrant was repealed by Judge Juan Merchan as it could have made the inquiry complex.
Another unidentified source on Radar states, "Melania Trump had likely written multiple emails to counsel asking for guidance on her rights if her husband is convicted on all these charges and if she should use whatever she knows to squeeze him in divorce court."
Likewise, many unnamed sources have claimed about Melania's actions after Trump's indictment on Radar.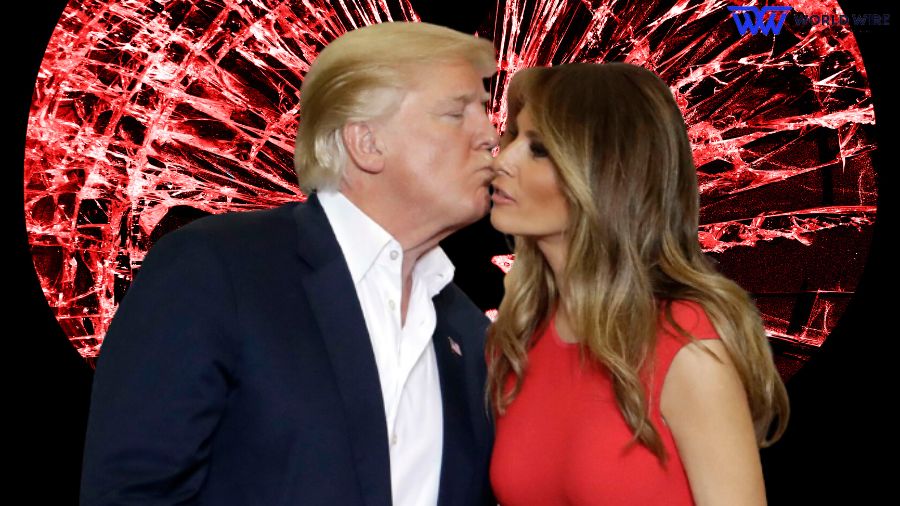 Also, Read – Woman Arrested for Threatening Federal Judge in Trump Election Case
Yet another source says, "blistering email exchanges between the first lady and the president focused on his seeming betrayal, her lack of trust, and her desire to pursue a divorce."
Similarly, another added, "If these emails were to go public, it would rip the Band-Aid off Donald and Melania's marriage and almost certainly drive her into divorce court."
Also, Read Latest News – Joe Biden Keeps Focus on Economy as Trump Gets Indicted Again
However, social media posts cannot be considered a reliable source of information in every case. Most often, these platforms serve as the birthplace for rumors about celebrities.
In conclusion, besides all these claims and speculations, no official evidence, such as court filings, verifies Melania is divorcing Trump. All these arguments remain mere rumors until the time there is official confirmation.

Subscribe to Email Updates :