Want to enjoy Cintex Wireless amazing service but don't know which phones are compatible with the Cintex network? If yes, then you have stumbled upon the right article.
I have been hearing a lot about Cintex Wireless, So I decided to try this service provider. However, I didn't want to purchase a new smartphone during the switch.
Luckily, Cintex Wireless offers a Bring Your Own Phone program to its customers, but customers have to make sure that their phone is unlocked and compatible with the provider's network.
Although my switch process was really smooth, as my phone was already unlocked and compatible with the Cintex network.
But some of you may have a locked or incompatible phone, so with this article, let me share my personal experience on how to switch to Cintex Wireless, checking your phone compatibility and the list of compatible phones.
So, without any further ado, let's get started.
Which Phones Are Compatible with Cintex Wireless?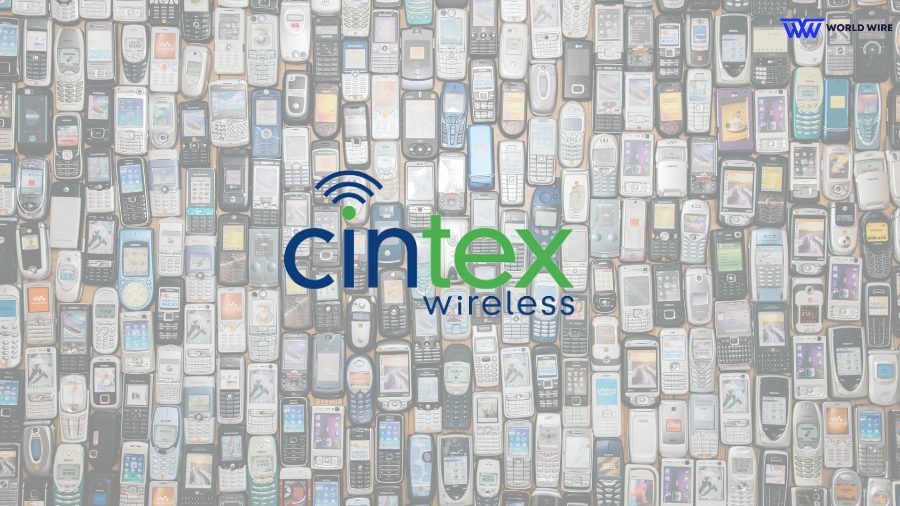 Cintex Wireless offers free government phone and phone plans to eligible customers through its participation in government assistance programs such as Lifeline and ACP programs.
However, If you are not eligible for a free government smartphone from Cintex Wireless, you can still enjoy their free services by bringing your own compatible device to their network.
There are a variety of Cintex Wireless Compatible Phones from which consumers can choose. iPhone users will be pleased to learn that Cintex is compatible with the iPhone 6 and subsequent variants.
No matter which iPhone you bring to Cintex, you can remain connected to their 4G LTE network nationwide. Bring Your Phone (BYOP) is an option provided by Cintex that allows consumers to use their existing Android or Apple devices on the Cintex network.
Ensure that your phone is not tied to a specific carrier. Android users now have a wider selection of Cintex Wireless-compatible phones. Cintex is compatible with popular devices like the Samsung Galaxy S7.
The Google Pixel series is included among the supported devices. No matter your budget, there is an Android phone compatible with Cintex's network that meets your needs.
Cintex additionally provides basic flip phones and touchscreen phones for customers who want a simple calling and messaging option. Whether you bring your device or choose a Cintex handset, you are certain to find a compatible phone that meets your requirements and suits your budget.
Benefits of Using Cintex Wireless Compatible Phones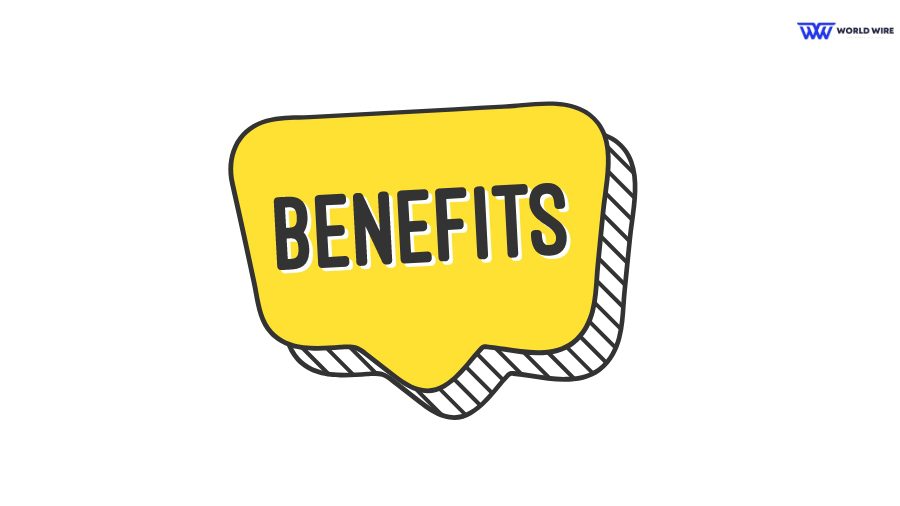 There are many advantages to using a Cintex Wireless Compatible Phone on the Cintex network. Let's look at some of them mentioned below:
Receive a Free Smartphone
Cintex allows eligible consumers to obtain a complimentary 4G or 5G government phone. It provides folks on a restricted budget with free access to a functional cellular device. This option provides access to Android and iOS Cintex Wireless Compatible Phones.
Unlimited Talk and Text
The monthly plan for all free Cintex phones includes unlimited nationwide talk time and text. Customers can communicate with their loved ones without fretting about overage fees. Moreover, there are no contracts so you can transfer carriers anytime.
Generous Data Allotments
In addition to unlimited talk time and text on their free phones, Cintex provides consumers with significant amounts of high-speed data. Initial plans provide 3GB of data per month, with the option to upgrade to plans with even more data. It ensures you can use your Cintex Wireless Compatible Phone for all your mobile data requirements.
$30 Monthly Discount
Customers who qualify receive a $30 monthly discount on their phone expenses from Cintex. In addition to the free basic phones, this includes invoices for upgraded phones purchased from Cintex.
The discount makes monthly plans extremely affordable and enables consumers to save hundreds of dollars annually on wireless service.
Top Models of Cintex Wireless Compatible Phones
Here is a list of all the top models of Cintex Wireless Compatible Phones that you can purchase if you are looking for affordable and reliable phones:
Samsung Galaxy S7 edge
The twin curved edges and tremendous performance of the S7 edge continue to impress. Moreover, it has a durable battery, an advanced 12MP camera, and water resistance.
Samsung Galaxy S6
Despite being an older model, the S6's elegant glass and metal design continue to make it a popular option. It also has outstanding specifications, such as a Quad HD display and a quick processor.
Apple iPhone 6s
As one of Apple's most popular iPhone models, the 6s remains an excellent device. It has 3D Touch, a potent A9 processor, and a 12MP camera inside its iconic aluminum body.
Also, check out "Application procedure to get a free iPhone 6s Government Phone."
Samsung J3
The J3 is an affordable Android smartphone with an 8MP camera and an extended battery life. It is a competent performer that is affordable.
Google Pixel 3a
Google's midrange smartphone offers superior software and camera capabilities. The 3a offers excellent image quality and the software experience Pixel users love.
Apple iPhone 7
Like the iPhone 8's predecessor, the iPhone 7 retains Apple's high build quality and proficiency. It features an A10 Fusion processor, water resistance, and dual 12MP cameras.
Also, check out "How to apply for a free government iPhone 7."
Comparison Table of Cintex Wireless Compatible Phones
Here is a comparison table of these top variants.
Feature
Samsung
Galaxy S7 Edge
Samsung
Galaxy S6
Apple
iPhone 6s
Samsung
J3
Google
Pixel 3a
Apple
iPhone 7
Display
Size
5.5 inches
5.1 inches
4.7 inches
5 inches
5.8 inches
4.7 inches
Display
Resolution
2560 x 1440
pixels
2560 x 1440
pixels
1334 x 750
pixels
1280 x 720 pixels
2220 x 1080
pixels
1334 x 750 pixels
Processor
Qualcomm
Snapdragon 820/Exynos 8890
Samsung
Exynos 7420
Apple A9
Qualcomm
Snapdragon 430
Qualcomm
Snapdragon 670
Apple A10
Fusion
RAM
4GB
3GB
2GB
1.5GB
4GB
2GB
Storage
32GB / 64GB / 128GB
32GB / 64GB / 128GB
16GB/32GB/128GB
8GB / 16GB
64GB
32GB/128GB
Rear
Camera
12MP
16MP
12MP
8MP
12.2MP
12MP
Front
Camera
5MP
5MP
5MP
5MP
8MP
7MP
Battery
Capacity
3600mAh
2550mAh
1715mAh
2600mAh
3000mAh
1960mAh
Operating
System
Android 6.0
Marshmallow
Android 5.0
Lollipop
iOS 9
Android 8.0
Oreo
Android 9 Pie
iOS 10
How To Get Cintex Wireless Compatible Free Phones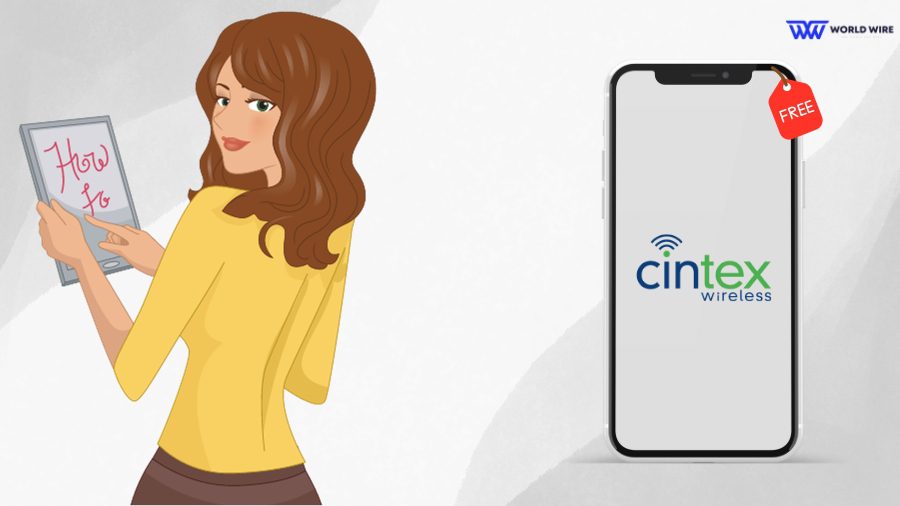 If you are looking to get a free Cintex Wireless Compatible Phone, here are some steps that you can follow:
Check Eligibility
The first step is to meet the eligibility criteria for the Lifeline and ACP program, as Cintex Wireless offer free government smartphone by combining the benefits of Lifeline and ACP combo plans.
This eligibility is based on having a low income below 135% of the federal poverty guidelines or participation in the assistance programs SNAP, Medicaid, SSI, and other assistance programs.
Collect Documents
To prove your eligibility, you need to submit the documents proving your low income, such as paycheck stubs, Tax returns, etc, and program participation documents, such as benefits approval letter, statement of benefits, etc.
Apply Online Within Minutes
The application procedure to receive a free Cintex phone can be completed wholly online. Visit the Cintex website at "https://cintexwireless.com/" and complete the brief form with your name, address, and income details. The form can be completed in less than three minutes.
Wait For Approval
After submission, your application will be processed automatically within 10 minutes. Cintex will review your information to verify your free government phone program eligibility. It verifies your eligibility for a free Cintex Wireless Compatible Phone.
Phone Shipping
If approved, your new Cintex phone will be shipped within five business days. Typically, phones arrive much faster. You will receive updates regarding the Cintex Wireless application status. Within a week, you could have your new free Cintex Wireless Compatible Phone and enjoy all of their service's benefits!
Also, check out "Apply for Cintex Wireless Free iPhone"
How to Choose the Right Cintex Wireless Compatible Phone?
Choosing the right Cintex Wireless-compatible phones is essential to ensure they meet all your needs and fulfill your routine requirements. Here are some factors you should consider:
Consider Your Needs
The first step is to evaluate your phone usage. Do you require a basic device for calls/texts or a smartphone with all its features? Think about your data, camera, and app usage.
Research Specs
Compare models based on their screen size, megapixels, storage space, and processor. It ensures that the phone you select can accommodate your usage.
Check Device Compatibility
On their website, Cintex provides lists of verified compatible phones. Only use phones from the list provided to assure compatibility with the Cintex network and services.
Read Reviews
Consumer opinions are indispensable for comparing actual experiences. Assess ratings for quality, performance, and dependability to understand each phone comprehensively.
Try Before You Buy
Try the phones you're considering in a store. Determine which interface and dimension fits your hand the best. Test the camera and applications to ensure they meet your requirements.
Considering these factors will allow you to select the Cintex Wireless Compatible Phone that best suits your needs.
How to Check Cintex Wireless Compatibility
It is easy to determine if your phone is compatible with the Cintex network. You must first visit the Cintex Wireless website and locate the "Bring Your Own Device" section at "https://cintexwireless.com/byop". Here, you can enter the identification number for your device.
To find this number, which typically consists of 14 to 16 digits, you must look into your phone's settings. On the majority of devices, it can be accessed by dialing *#06# on the phone's keypad. The Electronic Serial Number (ESN) will appear. Enter this information into the compatibility verifier on Cintex's website.
The utility will immediately inform you if your phone is compatible. Upon confirmation, you must contact Cintex customer service during business hours to complete the activation procedure for your existing device on the Cintex network. They will assist you with any further procedures
Setting Up Your New Cintex Wireless Compatible Phone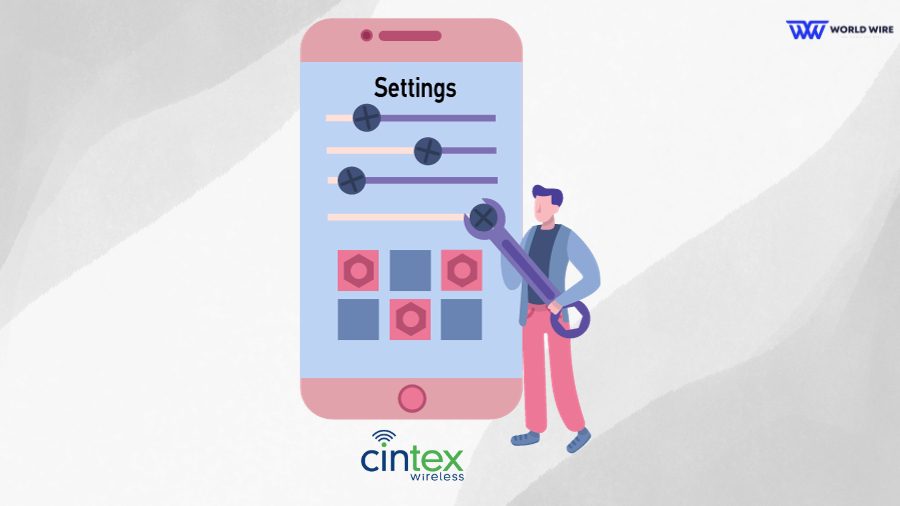 Now that you've selected and received your new Cintex Wireless Compatible Phone, it's time to activate it on the Cintex network to function properly. The setup procedure is as follows:
First, charge your phone full and insert the Cintex Wireless SIM card on your phone SIM tray
Turn on your device and follow all the screen instructions.
Also, complete all the necessary updates by connecting your device to the WiFi.
Now visit "https://cintexwireless.com/active-my-sim-card"
Enter your "MDN" and "SIM Card" number available behind the packaging of your Cintex Wireless.
Finally, click on "Submit" and complete all the following steps.
Now, check if your SIM is activated by calling or sending a text message to your friends.
If you face any issue during the Cintex Wireless compatible phone activation process, contact customer care at "+1 (855) 655-3097."
If, after the activation, your internet is not working, check out "Steps to Fix Cintex Wireless Data Not Working."
Wrapping Up
Cintex Wireless provides low-income consumers with an affordable wireless cellular service and connectivity option. Their Cintex Wireless Compatible Phones assortment includes high-quality devices from various brands, including Samsung, Apple, Motorola, and more.
Customers can choose from free base handsets to upgraded smartphones with unlimited call, text, and data plans. In case customers face any issues, Cintex Wireless offers a phone replacement.
The application procedure is streamlined, and users can access support around the clock. Cintex is a great option for those wanting cell phone service without the excessive monthly fees.
Examining the various compatible phones and benefits outlined in this article will assist you in selecting the best option for your requirements and budget.
FAQs
What are the top models of Cintex Wireless Compatible Phones?
The most compatible smartphones with Cintex include the Samsung Galaxy S7/S6 and the Apple iPhone 6S/7. These deliver superior performance and are compatible with the Cintex network.
How can I apply for a Cintex Wireless Compatible Phone?
To apply for a Cintex phone, visit their website and fill out a concise online form requesting contact and income details. It takes less than three minutes to complete an application.
Are there any specific eligibility criteria for using Cintex Wireless Compatible Phones?
Applicants must be enrolled in specific government assistance programs such as SNAP, SSI, Medicaid, etc., and meet Cintex Wireless's income requirements to be eligible for a free Cintex phone. During the application procedure, income eligibility is evaluated.
Can I switch my current phone to a Cintex Wireless Compatible Phone?
Existing Android or iPhone users can activate their device on the Cintex network through the Bring Your Own Phone program by verifying the phone model's compatibility using the device's IMEI number.
What should I do if I face issues with my Cintex Wireless Compatible Phone?
If a Cintex phone is experiencing technical difficulties, the consumer should contact Cintex's support team at +1 (855) 655-3097. Cintex, as the service provider, can assist with troubleshooting and provide a replacement device if the original phone cannot be repaired.
Is customer support available for Cintex Wireless Compatible Phones?
Yes, Cintex offers customer service via multiple channels, including phone at +1 (855) 655-3097, email ([email protected]), and online chat, to assist customers with accounting inquiries, phone activations, and any technical issues they may encounter with their Cintex service or device.

Subscribe to Email Updates :