Are you worried about how to check Cintex Wireless Application Status? Then do not worry.
The given article contains all the information regarding how to check Cintex Wireless Application Status without any confusion.
Cintex Wireless is a free mobile phone service provider in the United States that provides phone service to low-income homes in Maryland, West Virginia, Rhode Island, Maine, and Arkansas as part of the federal government's Lifeline program.
This company offers customers free monthly services, a phone, and a significant discount on an ACP tablet. These amazing benefits, however, are only available to individuals who apply for and are accepted into the program.
This article covers detailed information about how to check Cintex Wireless application status –
How to Check the Cintex Wireless Application Status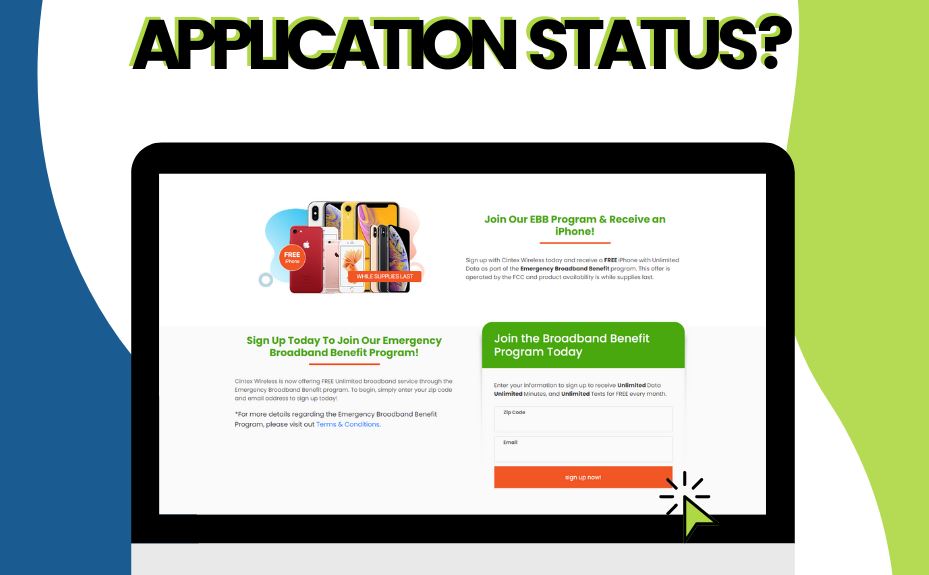 Companies often reply to you about your application status within 7-10 days. However, if you didn't receive an email for any reason, you can follow these steps –
Once your application has been filed, go to cintexwireless.com/check-status.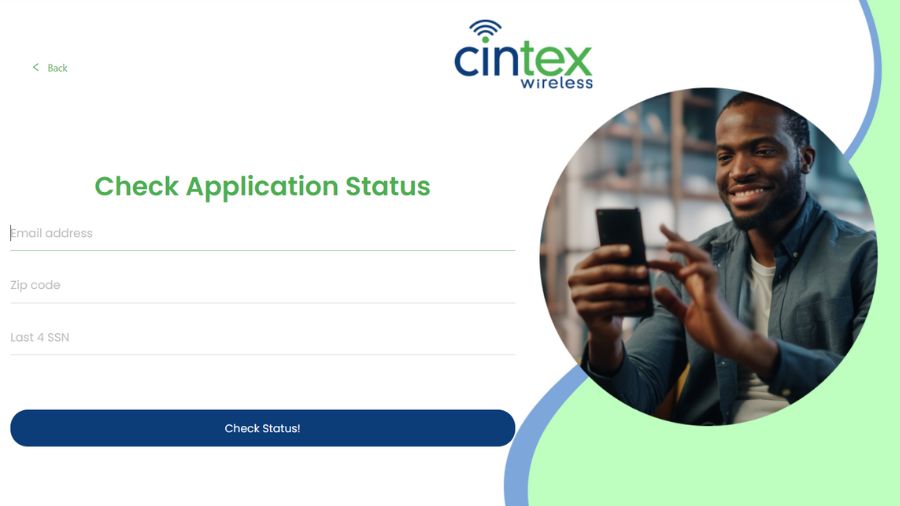 Click on the Check Status after entering your email address, zip code, and the last four digits of your Social Security number.
Your application status will be provided to you automatically by the system.
Track Cintex Wireless Application Status by Calling Customer Support
If you have any queries or issues regarding the Cintex Wireless application status, get in touch with a Cintex wireless customer support agent by dialing +1 (855) 655-3097 and explaining your problem. Also, you can mail them at [email protected]
Keep in mind that they will want information such as your application ID, name, and phone number, so better keep them handy.
How Long Does the Cintex Wireless Application and Approval Process Take?
Once you complete the form and all essential information has been confirmed, it could take the organization anywhere from a few hours to a few days to make a decision.
However, due to the digital nature of the Cintex Wireless application, the full process, including checking the customer's eligibility and collecting the appropriate verification papers, may be accomplished in only a few minutes.
Is It Necessary to Track the Cintex Wireless Application?
Cintex Wireless will notify you immediately if your application is approved, and you will be contacted via email or the various ways you specified on your application.
As a result, it is not essential to manually monitor the Cintex Wireless application status.
FAQs About
Why is my Cintex Wireless application status rejected?
Your application could have been rejected for a variety of reasons, including the ones listed below –
You may have submitted inaccurate or incomplete info during the application process.
You either did not provide the required proof documents, or they were illegible, old, or damaged.
There may be discrepancies between Cintex's and the National Verifier's data.
You do not qualify for Cintex Lifeline or the Affordable Connectivity Program.
What can I do if my Cintex Wireless application shows "Rejected"?
Suppose your cintex wireless application was turned down for any of the reasons mentioned above. In that case, you may correct the problem by logging in to cintexwireless.com/upload-proof and resubmitting the application with updated, accurate facts that correspond to what was submitted at the National Verifier and a clean, legible copy.
What should I expect if my Cintex Wireless application is approved?
You should rejoice if your application gets accepted, as this means you will soon have access to all of the features and benefits Cintex Wireless offers, which can include a free monthly subscription including unlimited calls, texts, and high-speed data, and the free flip phone, Android phone, or iPhone of your choice.
What should I do if I am still concerned about my Cintex Wireless application status?
Contact the organization's professional customer service staff with more questions or concerns.
Signup For Our Newsletter